What is a multigen Labradoodle, and what's special about this breed? Here's what you need to know. Labradoodles are a designer dog breed that has made their way into the heart of many American families. This breed is not yet recognized by the American Kennel Club (AKC) due to the inconsistencies still prevalent in the breed.
Labradoodles have not been around long enough to establish a breed standard, but breeders are working hard to make this a reality so that one day Labradoodles will receive recognition. Many breeders prefer multigenerational (multigen) Labradoodles because they produce more consistent results in their offspring.
So, what exactly are multi-gen Labradoodles, and how do breeders breed them? We explore the genetic journey to breeding multi-gen Labradoodles and why multi-gen Labradoodles are the preferred dog among breeders.
Before you scroll down to a more in-depth answer of this Labradoodle question, "What is a Multigen Labradoodle," you can check out these other helpful Labradoodle guides from our team at We Love Doodles: Australian Labradoodle vs. Labradoodle Dog Breed Comparison and What is an English Labradoodle?
Multigen Labradoodle Breeding is Intensive Work
Breeding Labradoodles require breeders to perform extensive research to create the desired offspring. Breeders must study the pedigree of their dogs and understand what results are likely from each genetic combination.
Genetically Labradoodles can result from various generations of breeding Poodles with Labradors. Their genetic make-up can vary greatly and consist of numerous combinations of the two breeds.
To produce a multigen Labradoodle, the offspring must have both Labradoodle parents. Breeders prefer to breed multigen Labradoodles because this allows them to pick the best parents for consistent offspring.
They choose Labradoodles with the best physical and intellectual qualities and those with the best temperament. The multi-gen Labradoodle is typically intelligent, gentle, and friendly.
More Labradoodle Guides: How to Keep Labradoodle From Matting and What is a Golden Labradoodle?
Understanding How Each Generation of Labradoodle is Classified
When discussing the breeding process, you may have heard terms such as F1, F1B, or F2. Understanding these terms is important when seeking to adopt a Labradoodle because the generation of a dog can affect the dog's physical and emotional attributes.
The generation of Labradoodle puppies can also determine how much the puppy should cost. The chart below defines how each generation of Labradoodle is bred, as well as the differences in genetics and characteristics of each generation.
| | | |
| --- | --- | --- |
| Generation | How the Breeder Achieves This | Genetic Make-up and Differences |
| F1 (First Cross) | This is the first generation of Labradoodle and results from breeding a standard Poodle with a standard Labrador Retriever. | The offspring have little to no consistency because the Poodle and Labrador Retriever are so different in temperament and coat colors, lengths, and textures. Little hypotheses can be made when breeding F1 Labradoodle puppies. |
| F1b | This generation is created by breeding a standard Poodle with either an F1 or a multi-gen Labradoodle. | The result is a Labradoodle that is 75% Poodle and only 25% Labrador. Therefore, the coats and temperament are most likely to resemble a Poodle. |
| F2 | Breeders use two F1 Labradoodles to create the F2 generation. | This results in more consistent offspring than the previous generations, but characteristics can still be inconsistent. The offspring is 50% of both Poodle and Labrador. |
| F2b | This is a combination of one F1 and an F1b Labradoodle. | There will be more consistent results throughout the litter than the F1b, but the genetic make-up is the same percentages of 75% poodle and 25% Labrador. |
| F3  | This generation is bred with two F2 parents. | The genetic make-up of breeding two F2 parents finally begins to provide breeders with more consistent puppies. These puppies are 50% Poodle and 50% Labrador. |
| Multi-Generation | Breeding two F3 Labradoodles produces the much desired multi-gen labradoodle. | This combination provides the best results in the breeding world. Generations of careful planning and research produce the consistent result of the best temperament and physical characteristics of both the Poodle and Labrador retriever. |
The simplest way to explain a multi-gen Labradoodle is that it is puppies at least 3 generations into the process. Understanding how the breeding process works will help potential Labradoodle owners make a knowledgeable decision when choosing a puppy.
Is a Multi-Gen Labradoodle Better than Other Generations?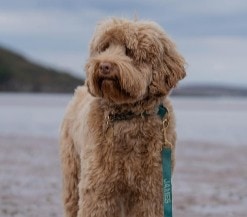 There are several reasons that owners choose a multigenerational Labradoodle over other generations.
Here are a few of the positive characteristics of the multi-gen Labradoodle:
Allergens: Allergies are normally caused by the dander found in a dog's coat. With multi-gen Labradoodles, the coats, and other physical characteristics, are consistent. This means this generation is the most hypo-allergic dog and sheds the least of all Labradoodles. This makes the multi-gen Labradoodle perfect for allergy sufferers.
Temperament: The consistency in the multi-gen labradoodle also pertains to the dog's temperament. The multi-gen Labradoodle has the best combination of traits from the Labrador and the Poodle, giving it an excellent temperament.
Multi-gen Labradoodles make excellent family pets and companion dogs because of their consistently gentle and friendly temperament.
More Labradoodle Guides: Double Doodle vs. Labradoodle Dog Breed Comparison and Australian Labradoodle vs. Aussiedoodle Dog Breed Comparison.
Physical Characteristics of the Multigen Labradoodle
The consistency of the Multi-gen Labradoodle was achieved through thorough research and extensive work by the breeder. Because of this, some physical characteristics are becoming a standard in the breed.
Multi-Gen Coats Textures
The multi-gen Labradoodle has only two types of coats: wool or fleece. A Labradoodle with a wool coat has fur that is dense and full of tight curls. At the same time, a fleece coat is soft and wavy. Wool coats need to be trimmed a couple of times a year.
While fleece coats only need to be clipped when the puppy matures into adulthood. The best part about the coating consistency of the multi-gen Labradoodle is that their coats naturally repel dirt and do not shed, and as a result, this dog tends to smell better than other breeds.
Multi-Gen Coat Colors
Multi-gen Labradoodles come in different colors like other Labradoodles. Because of the many potential colors that come from the poodle portion of their genetics, there are many colors available.
Some multigen Labradoodle colors include:
Black
Blue
Red
Caramel
Chocolate
Apricot
Multi-colored
Breeders work hard to manipulate the genetics of the Labradoodle's offspring to produce these coat colors. This means unique colors may be more expensive and harder to find than common ones.
More Labradoodle Guides: Best Brushes For an Australian Labradoodle and Best Labradoodle Names.
How is The Consistency of a Multigen Labradoodle Beneficial?
The consistency achieved in multi-gen Labradoodles makes it possible for breeders to predict more physical and emotional characteristics that will follow the puppies into adulthood.
With lesser generations, especially the F1 and F2, hypotheses can often be incorrect or impossible to predict. This is because the Poodle and Labrador Retriever is very different in size, coat, and temperament.
With a multi-gen Labradoodle, the breeder can choose the best of each breed to create a gentle, intelligent, and beautifully coated litter of offspring. The breeder can predict and educate potential owners on what type, texture, length, and color the puppy's coat will develop as it matures into adulthood.
Breeders will also be able to predict the Labradoodle's size more accurately than previous generations, as well as predict intellectual and emotional characteristics.
More Labradoodle Guides: How Often Do Labradoodles Need to Be Groomed and When Do You Spay a Labradoodle?
Visit the Australian Labradoodle Association of America (ALAA)
For more information about Labradoodle puppies, visit the Australian Labradoodle Association of America's website. This organization is dedicated to educating Labradoodle owners to ensure the well-being of Labradoodles. Here you can find helpful information and resources to help you give your Labradoodle the best care possible.
The website contains 'how-to' videos for grooming, articles related to the needs of this breed, as well as information on where to buy supplies. The ALAA expresses its mission in its motto is to protect the Labradoodle through responsible breeding, education, and love.
If you find this guide, "What is a Multigen Labradoodle," helpful, you can check out these other Labradoodle guides from our team at We Love Doodles:
Aside from multigen Labradoodles, you can learn more about this Poodle mix by watching "10 Facts About Labradoodle Puppies" down below: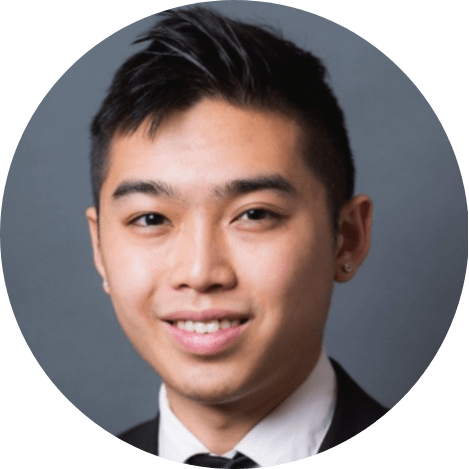 Andy is a full-time animal rescuer and owner of a toy doodle. When he's not saving dogs, Andy is one of our core writers and editors. He has been writing about dogs for over a decade. Andy joined our team because he believes that words are powerful tools that can change a dog's life for the better.
Why Trust We Love Doodles?
At We Love Doodles, we're a team of writers, veterinarians, and puppy trainers that love dogs. Our team of qualified experts researches and provides reliable information on a wide range of dog topics. Our reviews are based on customer feedback, hands-on testing, and in-depth analysis. We are fully transparent and honest to our community of dog owners and future owners.