There's no denying that most of us love dogs as they are. But it's also no secret that some dogs can be a bit much. As such, one may wonder what the most annoying dog breeds are.
There are many annoying dog breeds, ranging from the Siberian Husky to various terriers, as well as most small breed dogs such as the Chihuahua and the Pomeranian. Dogs that were developed to help their owners hunt are also quite annoying due to their loud bark and need for physical activity.
Read on for a list of the most annoying dog breeds along with detailed descriptions.
Before you read this list of annoying dog breeds, check out: 11 Big Curly Haired Dog Breeds! (2023) and 11 Dog Breeds With Button Ears! (2023).
1. Siberian Husky
The Husky is a beautiful wolf-like dog who is active and social. Owing to his ancestry as a sled dog, he needs a lot of exercise, especially in the winter. The Husky can be more vocal than other dogs when he wants to play, so be prepared for the racket.
This boisterous breed is also notable for its tendency to howl, especially when there are multiple Huskies present.
2. Beagles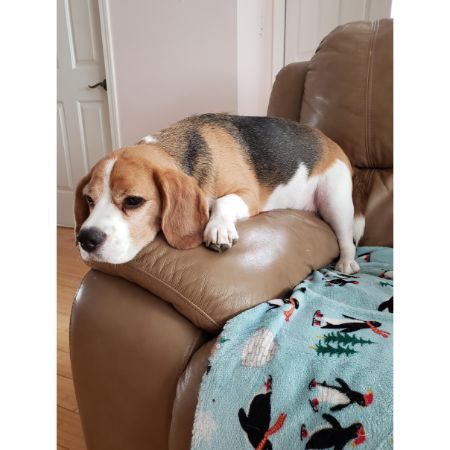 The Beagle, like the Basset Hound, isn't necessarily an obnoxious breed, but he's also not a quiet one. There have been reports of this breed howling, similar to sirens, and barking at the door. After all, that is a part of their hunter history.
Don't be alarmed if your silly Beagle starts barking at random people or howling nonstop whenever it sees the ice cream truck. Despite this, the level of loudness won't be intolerable.
3. Miniature Pinscher
These dogs are never-ending sources of entertainment thanks to their endearing and hilarious antics. But even in its small size, it packs a mighty punch.
Because of its propensity to bark at anything that moves, the Miniature Pinscher is an excellent choice for a watchdog; nevertheless, owners should be aware of the breed's occasional stubbornness.
They exhibit the typical annoying behavior of tiny breeds, snapping and barking at strangers, vehicles, other dogs, and squirrels. You get the idea. This noise can, however, be reduced through training to the point where it no longer causes disruption.
4. Pomeranian
A Pomeranian is the perfect choice if you want a small, adorable dog with a big personality. The Pomeranian is one of the tiniest dog breeds, but despite its small size, it is incredibly intelligent.
This dog may be small, but he has the attitude and behavior of a much larger breed. He will bark at anything that gets in the way of him spending time with his family. It's the lovable craziness that only small dogs can bring to the table; the "small dog syndrome" is real.
5. Chihuahua
You surely know about the Chihuahua's propensity for making noise. The Chihuahua is one of the cutest and most popular dog breeds in the world, but its reputation for excessive barking is common news to anybody who has spent any time around this breed.
Chihuahuas are determined to show the world that despite their stature, they carry a strong bark.
6. Basset Hound
The Basset Hound has a thunderous, deep bark that was likely developed to help the breed in its original function, which was to warn hunters of their target.
This breed is notoriously loud, yet its distinctive sound is more akin to a howl than a yappy bark. Basset Hounds often display the howling behavior they were bred to use when hunting in the wild.
7. West Highland Terrier
This dog is a bundle of energy that has been wrapped up in a coat of pure white. Westies make fantastic family pets since they are so eager to join in on the fun. This leads him to believe you are interested in hearing about all his experiences.
And his method of communication is a loud bark. His tendency to talk is a sign that he wants to tell you about his experiences, as he views everything as an exciting new adventure.
8. Fox Terrier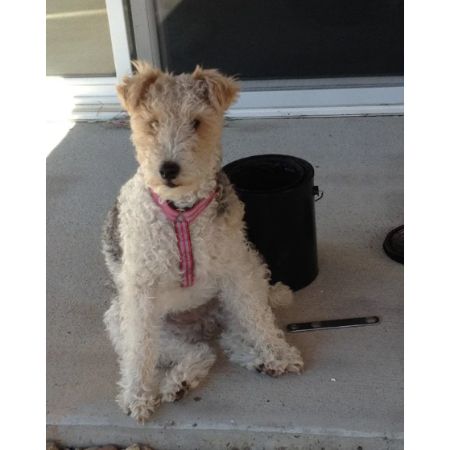 Despite its hunting heritage, this small dog makes for a fantastic pet and works well as a four-legged alarm. Since chasing and barking come so naturally, he will always be on the prowl for prey.
Be prepared to be consistent and quick with training if you wish to share your life with this feisty terrier. Fox Terriers are a lot of fun and can become less barky with the appropriate owner.
9. Poodle
The Poodle, one of the most popular dog breeds, is available in Toy, Miniature, and Standard sizes. The three sizes of Poodles are all unique, although they have a propensity for excessive barking.
They are easily startled and will make noises of concern or curiosity to communicate their feelings. Some members of this remarkably perceptive breed will even use barking to influence their human companions. The Poodle's isolation during the day may exacerbate this problem.
10. Maltese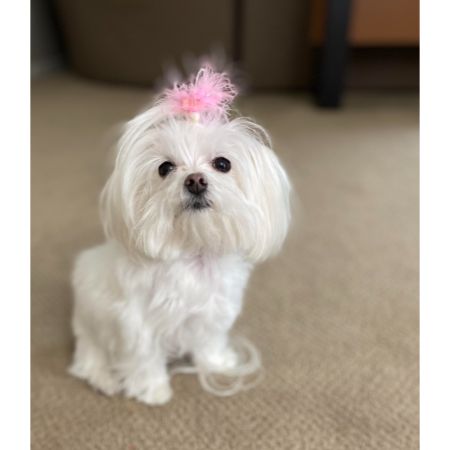 The tiny Maltese is a popular choice for city people because of its cuteness and small size. Because of his cheerful demeanor, he will greet everyone you meet (as well as those you don't) with a bark and a wag of his tail. He is on the lookout for intruders and wants to make it clear they will have to face him.
The downside is that he frequently wakes you up with his barking at all hours of the night. If you don't have a good hold on this dog, he'll run the show no matter what you do.
11. Boston Terrier
The Boston Terrier's endearing personality makes it impossible to dislike it. The Boston Terrier is the most polite of all dog breeds and loves to strike up conversations with strangers.
He never seems to be without anything important to say; one can only assume he takes pleasure in hearing the sound of his bark. Still, they do it in such an endearing fashion that it rarely gets old.
12. Yorkshire Terrier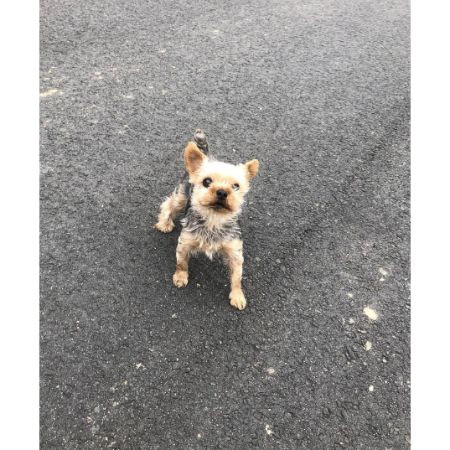 The Yorkshire Terrier is one of the first breeds that comes to mind when one imagines a dog with an annoyingly loud bark. Nothing compares to their passion for merely barking. These toy pooches are known for their vivacious personalities and luxurious coats.
They will also bark at seemingly nothing. It's their way of greeting you and also signaling that something is wrong. And that something may be as simple as a passing human.
13. Welsh Terrier
Welsh Terriers have been around for nearly 300 years, and they were originally bred to hunt foxes and badgers in northern Wales. They are social butterflies who welcome visitors to their house but will fiercely defend it from intruders.
This is another breed that will make it very clear — through torn couch cushions and scuffed flooring — that it does not value downtime. Throwing a ball around in the backyard is a Welsh Terrier's idea of a good afternoon, whether it's just the two of you or the whole family.
14. Jack Russell Terrier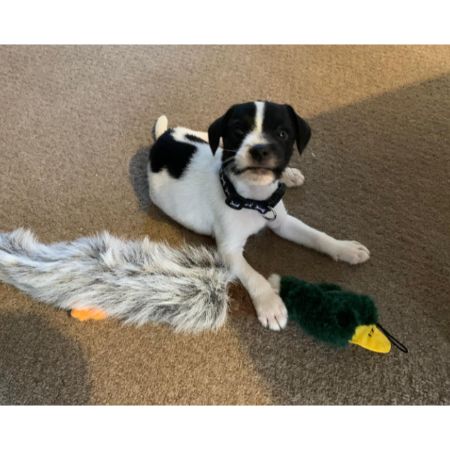 This breed is well-known not just for its boundless energy and vivacious nature but also for its reputation as one of the most vocal small-breed dogs. Jack Russell Terriers may be a lot of fun to own, but they need a significant amount of training so their high levels of enthusiasm can be managed.
15. Miniature Schnauzer
The Miniature Schnauzer's distinct appearance and manageable size have made it a favorite among city dwellers. It's not only their cuteness but also their lovable quirks that make them hard to resist.
The sad reality is that dogs of this breed have a propensity to bark at virtually everything. The neighbors may not like him, but they might come around if they see his positive side.
16. Dachshund
The Dachshund is also easily recognizable by its distinctive long torso, small stubby legs, and loud bark. This breed's background as a small game hound likely contributed to its tendency to be so loud. They won't think twice about barking loudly at anyone or anything that raises suspicions.
17. German Shepherds
If these devoted home guardians don't receive enough exercise, their boundless energy will quickly get out of hand. German Shepherds require a significant amount of physical activity.
They must obtain a great deal of physical activity to avoid getting into mischief. Having said that, we admit it's difficult to find a more valuable dog once it has been properly trained.
18. Shih Tzu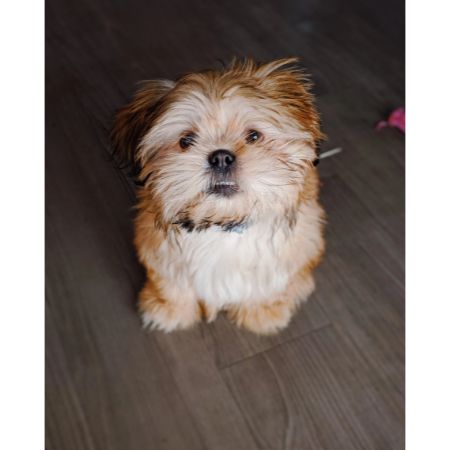 Do not be deceived by the adorable appearance of the Shih Tzu. Below its small stature is a feisty personality that craves continual human attention. Otherwise, it tends to act out in a manner that is quite fierce, which is not fun for anyone (particularly the unfortunate Shih Tzu).
19. Golden Retriever
This breed is typically the first that comes to mind when people think of the term "family pet." This makes perfect sense, considering how kind and obedient it is. Yet, Golden Retrievers require a great deal of physical activity and mental stimulation, or else things can quickly spiral out of control.
20. Chow Chow
The Chow Chow is a breed of dog recognized for its thick fur as well as inherent stubbornness. Although they are devoted, sociable, and protective, this breed can exhibit aggressive behavior toward strangers or other animals.
21. English Cocker Spaniel
This breed's inclusion on the list of most annoying dog breeds could come as a surprise. This is because they make such good pets for families. These dogs are going to get into something sooner or later, whether it's the basket of toys or a hole in the backyard.
English Springer Spaniels were originally developed to hunt birds, which is why they have high prey drives that may lead them into trouble. This is especially true if they are out with their owners and opt to follow their noses.
22. Keeshond
There are a lot of intelligent dog breeds that are also known for being mischievous or spoiled. This is undeniably the situation with Keeshonds, which are clever and fluffy creatures. These dogs adore the opportunity to socialize and make new friends.
Their enthusiasm for everyone and everything likely makes them a disruptive nuisance. This can be very helpful in some situations. You should teach your Keeshond basic manners like "down" and "sit" so he doesn't bother others.
23. Poochon
The key to a content and healthy Poochon is crate training and early socializing. Created by crossing Toy Poodles and Bichon Frises, the Poochon is prone to anxiety when left alone. They have a high level of empathy and get along well with everyone and everything.
Poochons despise being alone for any length of time. The good thing is that they possess that renowned Poodle intellect, so training shouldn't be too difficult. The sooner you begin, the better. Aside from the need for company, Poochons do well in almost any type of home or setting.
24. Chug
What do you get when you cross a Pug's cheerful temperament with the obstinate spirit of a Chihuahua? That would be a Chug. That's one little dog with a huge personality.
It's safe to say Chugs are quite dominant, and they're also notorious for being territorial. It's wise to prepare yourself to deal with resource guarding. If your Chug takes after a Pug, you're in for a silly, if not boisterous, friend for life.
25. Wirehaired Vizsla
Hungarian hunters in the 1930s bred Vizslas with German Wirehaired Pointers to produce a dog better adapted to the chilly, damp climate of their homeland. These canines are high-IQ modern wonders.
They are easily bored, yet they respond well to training and flourish in a consistent environment. When you get home to your wirehaired Vizsla cuddling up at the end of a long day, we think it will be easy to overlook any mischief they displayed during the day.
26. Cockapoo
The Cockapoo is a hybrid dog breed that originated in the 1960s when breeders attempted to improve upon both the Cocker Spaniel and the Poodle. The goal was to create a social dog with a kind temperament. To tell the truth, they did a good job. Way too good.
Cockapoos are notorious for never leaving their owners' sides and have been known to practically follow them everywhere. They are lighthearted and sensitive, but they take criticism seriously. If your Cockapoo vanishes for no apparent reason, it may be inflicting vengeance on your shoes.
27. Mudi
These obedient dogs were developed in Hungary to herd farm animals, which suggests that running and maintaining control are two of their greatest interests.
Mudis need a significant amount of physical activity, and training in agility and obstacle courses are excellent methods to challenge both their bodies and their cognitive abilities.
28. Shichon
Shichons are a particular breed of designer dog that resulted from combining Shih Tzus and Bichon Frises. The result is exceptionally lovable while being hyperactive and outgoing. This dog takes pleasure in the fact that you consider him to be the apple of your eye.
It's believed that Shichons' mischievous nature stems from their tendency to suffer from separation anxiety and stubbornness.
They may act out and chew anything in sight if left alone for long periods of time without company or frequent playtime. Although they are smart, obedience training may be more difficult for them since they need extra encouragement.
29. Japanese Spitz
These dogs may always appear cheerful, but they are hiding some sneaky moves. These dogs, originally developed in Japan in the 1920s by the German Spitz to serve as companions for Japanese people, believe they are an extension of their masters.
If you leave them alone in the house for too long, damage is likely to occur. Their drive to please makes training them easy, and they pick up new information quickly.
Frequently Asked Questions
What is the noisiest dog breed?
Siberian Huskies, German Shepherds, and Basset Hounds are among the noisiest dogs.
What is the barkless dog?
The Basenji is sometimes called the barkless dog due to its unusual larynx.
What is the quietest dog for an apartment?
Dog breeds like the Bulldog, Bernese Mountain Dog, and Cavalier King Charles Spaniel are a good fit for quiet apartments.
Conclusion for "29 Most Annoying Dog Breeds"
So, while these dogs can easily be considered annoying by a lot of people, there is not much that some appropriate training and positive reinforcement can't fix. If your dog is suddenly exhibiting undesirable behaviors, it's probably time to visit a veterinarian.
For guides similar to this list of most annoying dog breeds, check out:
Learn more by watching "How to Choose the Perfect Dog Breed" down below:
Garrett loves animals and is a huge advocate for all Doodle dog breeds. He owns his own Goldendoodle named Kona. In addition, he volunteers at the Humane Society of Silicon Valley, where he fosters dogs and helps animals. Garrett enjoys writing about Doodles and believes that dogs can teach humans more about how to live than humans can teach a dog.
Why Trust We Love Doodles?
At We Love Doodles, we're a team of writers, veterinarians, and puppy trainers that love dogs. Our team of qualified experts researches and provides reliable information on a wide range of dog topics. Our reviews are based on customer feedback, hands-on testing, and in-depth analysis. We are fully transparent and honest to our community of dog owners and future owners.