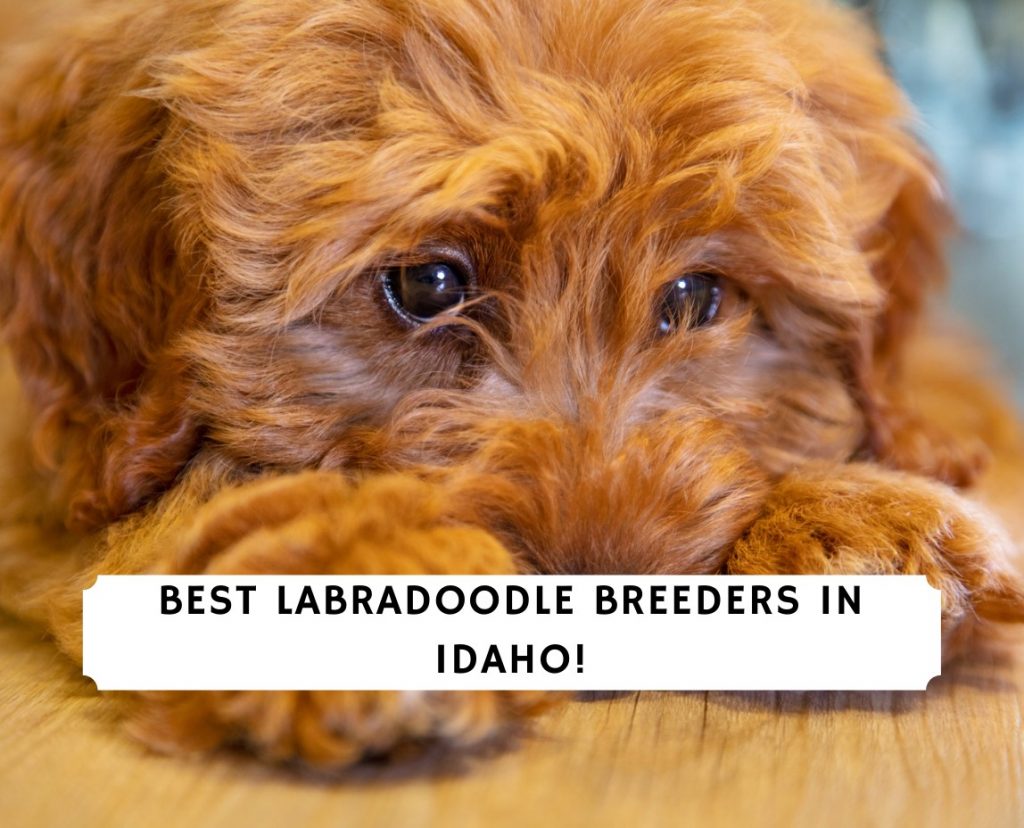 There are so many Labradoodle puppies for sale in Idaho due to this fast-growing dog breed that is known to be hypoallergenic and nonshedding. However, not all Labradoodle breeders in Idaho are the same. We spotted several puppy mills that aren't health or genetic testing the parent dogs. This is extremely important because it ensures your puppy will be free of hereditary diseases.
If you are from Idaho and looking to own a dog breed that makes for a great companion for seniors and kids, you might want to consider these Labradoodles breeders located across the state of Idaho. We always recommend that you ask any potential breeder lots of questions about their puppies. You ultimately want to find a breeder that you can trust before you put down a deposit for a Labradoodle puppy.
Other articles you would like: Best Dog Food for a Labradoodle and Best Crate for a Labradoodle.
1. Copper Cloud Labradoodle Idaho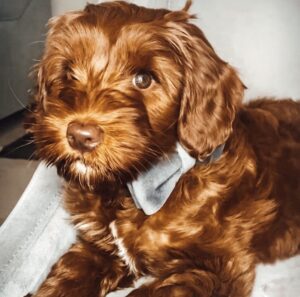 Situated in Meridian, Idaho, Copper Cloud is an in-home and fully intact breeder of Australian Labradoodles. They breed non-shedding, highly intelligent, and trainable dogs with friendly temperaments.
Copper Cloud breeds Labradoodle puppies in Idaho that are crate trained and socialized to make loving companions and service dogs. The breeder also has a guardian program that allows them to broaden their breeding program while ensuring that the dogs added to their program receive ample attention and care.
This breeder offers a guardian program which is where a family becomes responsible for a dog's veterinary care and ordinary expenses while Copper Cloud maintains the breeding rights for a stipulated period. During this time, the breeder will be the one liable for the necessary health testing and breeding expenses. You also typically will get the Labradoodle puppy at a very low cost.
After the stipulated period elapses, the dog will not be used for further breeding. Instead, the dog will continue living with the guardian family forever. This Worldwide Australian Labradoodle Association (WALA) registered breeder prioritizes health testing to ensure there is no transmission of genetic diseases to their Labradoodle puppies in Idaho.
If a puppy placed in a guardian home does not pass the breeding tests, the puppy will then be neutered or spayed, and it will continue living with the guardian family forever. For the placement of a puppy to occur, a potential guardian's home should meet the following criteria:
Should have either an invisible or physical fence
Follow breeders' advice regarding fundamental health care
Should reside within a practical driving distance of Meridian-Idaho
Should maintain a schedule that won't leave the dog alone for extended periods
Whether you're interested in purchasing a Labradoodle puppy or becoming a guardian family, we think that Copper Cloud is a highly reputable breeder in Idaho.
Labradoodle Breeder Information
2. Spirit Labradors Idaho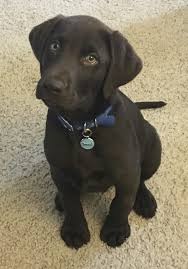 Situated in Southeast Idaho, Spirit Labradors has nearly 30 years of dog breeding experience and offers purebred Labradoodle puppies in popular colors-black, caramel, chocolate, and cream coat colors. For what it's worth, they are one of the oldest Labradoodle breeders in Idaho that we could find.
The small kennel can only accommodate 2-3 litters of puppies annually and Spirit Labradors does not merely breed for color. Rather, they believe that character traits along with a gentle disposition and temperament is more important.
Spirit Labradors in Idaho believes that every dog they breed should demonstrate three traits: the dog should be a great hunter with great retrieving instincts, easily trainable, and make a good family dog. The breeder has a training program that takes place all year round in which they train and hunt-test dogs.
Besides breeding Labradoodle puppies in Idaho with great pedigrees, Spirit Labradors breeds using American Kennel Club or AKC-registered parents to ensure they breed intelligent dogs with good eyesight and have an innate retrieving desire. It's important to breed with parent dogs that are healthy and follow a purebred standard.
The Labradoodle breeder also has a puppy health guarantee, which covers numerous genetic defects and will refund the purchase cost or issue another puppy at the discretion of the interested party.
Labradoodle Breeder Information
Website: Spirit Labradoodles Idaho
Contact: (208) 419-8618
Address: Spirit Labradors, 257 Fort Henry Loop, Rexburg, Idaho 83440
3. Selkirk Australian Labradoodles ID
Situated in stunning North Idaho, this breeder offers its Labradoodle puppies to loving homes. Their core values are safety, care, and wellbeing of their puppies and dogs. The breeding program at Selkirk centers on their core values along with breeding selectively for temperament and health.
The home-based breeder offers 24-hour care to its Labradoodle puppies in Idaho and dogs while limiting the number of dogs on their property to foster a healthy living setting and prevent stress on the dogs. They have two permanent dogs and most of their litters and breeding dogs are the outcomes of their Guardian Program.
Their Guardian Program aims to breed the best Labradoodle puppies in Idaho. It seeks to offer a great life for their breeding dogs while concurrently helping them meet particular breeding prerequisites. The program permits the guardian family to take the puppy home and live with them throughout their lives.
This way, the breeding Labradoodle will have a permanent home along with caring guardian parents. The program also prevents the breeder from maintaining dogs in a stressful and unhealthy kennel throughout their puppy-bearing years since they will ultimately have a permanent home and family.
Moreover, the program means that these dogs will not be adopted as adults, which avoids extreme adjustment to a new living environment for the animal. If you're interested in becoming a guardian Labradoodle owner at a lower cost or purchasing a Labradoodle puppy, feel free to contact this breeder.
Labradoodle Breeder Information
Location: Coeur d Alene, Idaho
4. Sand Hollow Doodles Idaho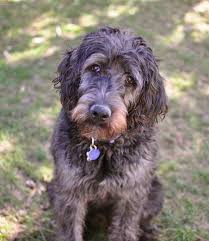 Sand Hollow Doodles specializes in breeding quality Labradoodles puppies in Idaho. Located in rural Parma, Idaho, Sand Hollow Doodles is run by two families with more than 18 years of breeding experience in raising dogs.
The breeder raises their Labradoodle puppies with numerous children, cats, farm animals, and other dogs in a rural environment where they socialize them to different stimuli. The family-run breeder offers dogs with excellent pedigrees and genetic health. They also ensure that their puppies are easily trainable and are raised as excellent family dogs with sweet personalities. Moreover, the Labradoodle breeder ensures that the dogs are up-to-date on the vaccinations besides consuming quality feed.
When you get a dog from this breeder, it comes with a microchip, initial shots, a medical record accompanied by vaccination information, as well as a 3-day health guarantee. This way, you will have time to get the puppy to a veterinarian for the initial medical screening. The breeder further offers a one-year genetic defect warranty. They stand by the health of their Labradoodles.
Labradoodle Breeder Information
5. Emida Bee Labradoodles Idaho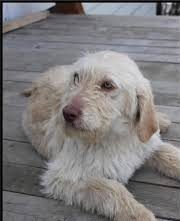 This breeder seeks to match clients with a suitable Labradoodle puppy. They are dedicated to locating an ideal home for their puppies to ensure an easy transition. In terms of pricing, they have standard prices regardless of color or gender.
Each dam and sir has a distinct price for her litter based on their genetic pedigree. The breeder understands that the puppy's health is a huge concern for anybody who wants to buy one of their Labradoodle puppies. For this reason, their puppies undergo a thorough examination by the veterinarian and a health test to ensure they are not infested by parasites.
Once you acquire a puppy from them, you will equally obtain the puppy's shot and vaccination records. In case the buyer can't maintain the dog for whatever reason, they agree to find another good home for it.
Labradoodle Breeder Information
6. Sophie's Goldendoodles ID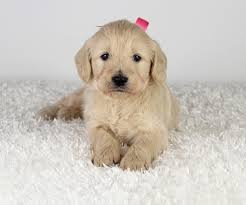 This breeder is among Idaho's leading Goldendoodle breeders. Their start was slow since most people were not familiar with a Goldendoodle back in the day. Although they have been breeders of Goldendoodles, they started breeding miniature Labradoodles puppies for sale in Idaho last year.
If you want to acquire a puppy from this Labradoodle breeder, you will need a $400 deposit after the approval of your application. Based on your preferred dog size (medium or miniature Labradoodle puppies) the cost will range from $2,400 to $2,700. The non-refundable deposit will still form part of the final cost. We really like this breeder!
Labradoodle Breeder Information
Eagle Ridge Labradoodles Idaho strives to offer quality breeds and match the right dog with the right owner. In order to reserve a puppy, you will need to make a $500 non-refundable deposit fee after which you will need to pay the outstanding $2,500 once you are approved.
This Labradoodle breeder in Idaho offers a 5-year guarantee against genetic diseases and their puppies come microchipped with current shots. This is one of the longest puppy warranties that we have seen which means they believe in the health of their dogs. They focus on the coat, temperament, and health of breeding medium and miniature Labradoodle puppies in Idaho. Most of their dogs reside with guardian families where they receive quality attention.
Labradoodle Breeder Information
Location: Eagle, Idaho
Contact: 208-695-3344
More Information about Labradoodle Puppies in Idaho
A Labradoodle is a hybrid dog breed of the Poodle and the Labrador Retriever. Contrary to common belief, they are great for those with allergies because they typically shed very little hair. It is no wonder allergy-prone dog lovers frequently seek this family dog due to their minimal shedding.
This loving and friendly dog breed is arguably the most popular crossbreed dog behind the Goldendoodle. They are a well-loved and highly sought-after breed because they are highly trainable and suitable for first-time dog owners.
Another reason why people love Labradoodle puppies in Idaho is their flexibility in terms of adapting to a new home environment. While the standard Labradoodles are bigger, there are smaller sized Labradoodles like the mini Labradoodle that can fit in condos and apartments. Typically with purebred dogs, they don't come in multiple sizes.
Conclusion for Labradoodle Breeders in Idaho
Labradoodles make great family pets owing to their temperaments and the fact that they get along with children and other pets as well. Additionally, they are hypoallergenic making them ideal for those with mild allergies.
If you are seeking a Labradoodle puppy in Idaho, you can visit one of the breeders on this list that is nearest to you. You must conduct appropriate research first before you commit to a puppy. It is equally important to visit prospective breeders to scope the parent dogs. On the same note, you should also request each breeder to issue health checks to avoid genetic diseases that could manifest in the future.
Your dream Labradoodle is just waiting for you to come and adopt it in your family! We hope you find the right puppy!
Other articles you would like:
Garrett loves animals and is a huge advocate for all Doodle dog breeds. He owns his own Goldendoodle named Kona. In addition, he volunteers at the Humane Society of Silicon Valley, where he fosters dogs and helps animals. Garrett enjoys writing about Doodles and believes that dogs can teach humans more about how to live than humans can teach a dog.
Why Trust We Love Doodles?
At We Love Doodles, we're a team of writers, veterinarians, and puppy trainers that love dogs. Our team of qualified experts researches and provides reliable information on a wide range of dog topics. Our reviews are based on customer feedback, hands-on testing, and in-depth analysis. We are fully transparent and honest to our community of dog owners and future owners.