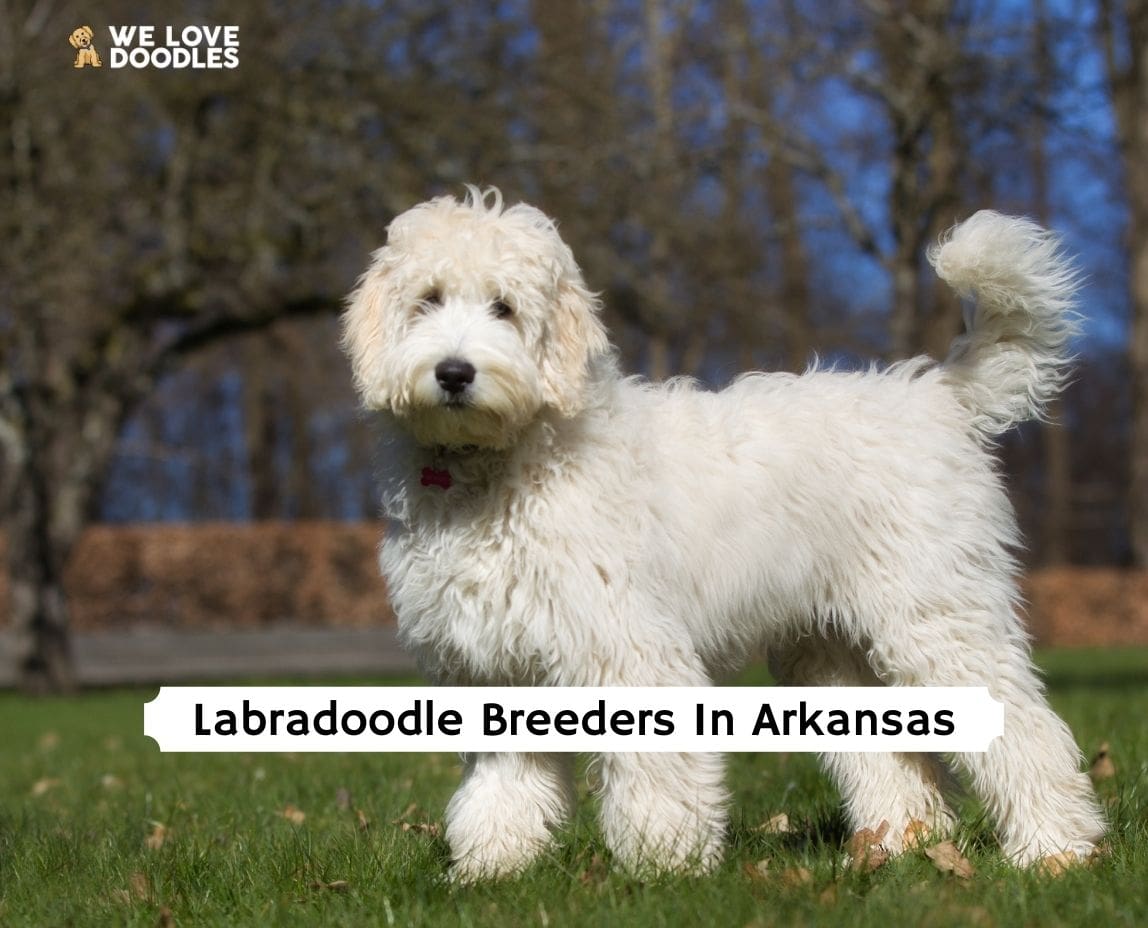 Labradoodles have become one of the most popular dog breeds among puppy lovers in the United States. Combining the hypoallergenic character of the Poodle, and the loyalty of the Labrador, the Labradoodle serves as an outstanding family dog, service dog, or guide dog.
You'll find lots of Labradoodle puppies for sale in Arkansas. However, we highly recommend that you don't purchase from a puppy mill or backyard breeder due to all the genetic and health issues that this breed can have. Instead, you should try to find reputable Labradoodle breeders in Arkansas that are health testing their dogs and socializing them from a young age.
If you are from Arkansas and looking for a Labradoodle puppy to bring to your family, here are some of the best Labradoodle breeders in Arkansas. 
Other articles you would like: Best Dog Food for a Labradoodle and Best Crate for a Labradoodle.
1. Blue Nova Doodles Arkansas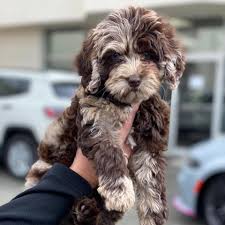 Blue Nova Doodles breeds multiple generations of mini and medium Australian Labradoodles. Their Labradoodle puppies in Arkansas are considered hypoallergenic, non-shedding, and also possess an asthma-friendly coat.
They ensure health testing through Paw Print Genetics and follow the codes of conduct issued by the Australian Labradoodle Association of America (ALAA). Thus, this ensures that they are a reputable breeder.
Their Labradoodle puppies in Arkansas live with the family free of kennels to roam around their home environment. This makes them more friendly and social even after getting to their new homes. This was definitely one of the most reputable breeders that we could find in Arkansas.
Labradoodle Breeder Information
2. Clear Water Labradoodles AR
Located in the beautiful Heber Springs, Arkansas, Clear Water Labradoodles breeds a variety of different coat colors of Labradoodles. In addition, they breed and care for their dogs according to the rules and regulations of the Australian Labradoodle Club of America (ALCA).
All their Labradoodle puppies in Arkansas are tested with CERF for eyes and eVET diagnostics is carried out for the hip and elbow. They also provide a Puppy Boot Camp, 4-6 weeks of beginner training for the puppies which includes leash, kennel, and potty training. Obedience training is also provided to make the transition of the puppies easy and fun.
If you want a Labradoodle puppy that will come well socialized and healthy, you should consider contacting Clearwater Labradoodles in Arkansas.
Labradoodle Breeder Information
3. Doodle Bug Doodles Arkansas
The kennel free Doodle Bug Doodles produces the best of Labradoodles in color, coat, and temperament. They breed mini, medium, and standard sized Labradoodles that live inside their homes or with a guardian family.
They also provide all their Labradoodle puppies in Arkansas with a one-year health guarantee against genetic defects. In addition to Labradoodle puppies, you can also check out their Goldendoodles, Sheepadoodles, and Bernedoodles if you're open to other doodle dog breeds.
Labradoodle Breeder Information
4. Pick-A-Doodle Farms AR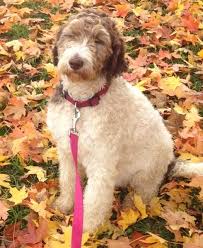 Pick-A-Doodle Farms raises American medium-sized Labradoodles that are 45-55lbs and Australian Miniature Labradoodles that 25-30lbs. All Labradoodles are hypoallergenic and the customers can choose from a variety of multi-generational dogs.
All their Labradoodle puppies are raised in their 65+ acre farm in Northwest Arkansas with constant supervision and daily interaction. This makes their puppies highly social and easy to bond with. It also helps them transition easier to their forever homes with less anxiety and stress.
Labradoodle Breeder Information
5. Preferable Pups Arkansas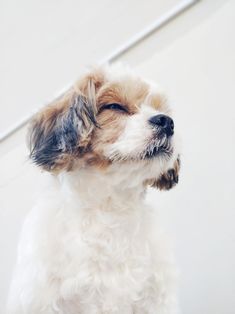 Preferable Pups provides a full PawFax Package which includes a birth certificate, three-month insurance, a health certificate, and PawFax Puppy Registration.
All their Labradoodle puppies for sale in Arkansas are regularly checked by an experienced veterinarian. In addition, they conduct industry-standard health checks so that the puppies are free from all health issues.
They also go through a 20-criterial health examination provided by PawFax for their Labradoodle puppies. This health exam must be signed off by a licensed veterinarian and the puppy must have an A+ grade before it goes home with you. This is to make sure that the puppy that the buyer takes home is in perfect health. Preferable Pups is a pet store and not an actual breeder so it's important that you ask them lots of questions about the original breeder.
Labradoodle Breeder Information
6. Nelson's Labradoodles AR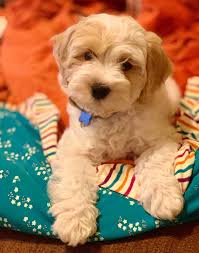 Located in Northwest Arkansas, Nelson's Labradoodles produces a variety of carefully raised, socialized, and CKC registered puppies. These puppies will be an F1 generation of Labradoodle which means they are the first cross between a Labrador Retriever and a Poodle. Thus, they will be 50% Labrador and 50% Poodle.
Their Labradoodle puppies in Arkansas grow up exploring the vast yard and playground. They are well looked after and come with routine checks from the veterinarian and get regular vaccination shots. They specialize in black coated Labradoodles and some multi-colored coats. If you're looking for black or chocolate Labradoodle puppies in Arkansas, this would be your breeder!
Labradoodle Breeder Information
Why Choose a Labradoodle Breeder in Arkansas?
If you are eager to have a puppy as your next family member, you will have a few options available to you. Although shelters and rescue centers are open to the adoption of Labradoodle puppies, they are extremely high in demand so it's currently very difficult to rescue and adopt.
Your best option is to find a reputable Labradoodle breeder in Arkansas who is involved in breeding and raising healthy and sound puppies of particular breeds. Here are some of the reasons why breeders are your best choice for looking for a Labradoodle puppy in Arkansas:
They Keep Up with Breed Standards
Reputable Labradoodle breeders always give detailed information on the breed's characteristics and standards. This will include the most minute physical and behavioral characteristics of the breed, including the height, weight, color, coat, temperament, etc. This is not just for the sake of detailing. All these characteristics differentiate a particular breed from the others.
Expert Guidance
Good breeders assess your expectations, lifestyle, and help you decide what type of breed will be the best match for your family. They never persuade you to buy a breed that does not fit your lifestyle or does not meet your expectations. This will save you a lot of time and money and help ensure that you are a good match for the dog breed.
The Puppy's History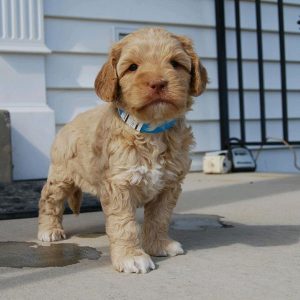 When you approach a reputable breeder, you get to know all about the puppy's medical and health history. You may get to meet the puppy's father (called the sire), mother (called the dam), and other close relatives. In addition, the breeders will provide you with the videos of the dad and mom, which will show you how your puppy will look and act when it grows up.
Responsible Labradoodle breeders are always concerned about the health of the dogs they produce. They always perform specialized health testing on their dogs before breeding, which minimizes the possibility of puppies having any kind of genetic disorders.
You will also be provided with a health guarantee for your puppy. Generally, the health guarantee covers a refund, replacement, or treatment assistance if the puppy develops a disease which is mentioned in the agreement. Thus, you always have a guarantee for any puppy health issues.
Choosing the Best Puppy
The best breeders always raise their Labradoodle puppies in an environment that supports social interaction. Individual puppies in litters or kennels may not give you any hint of their behaviors. However, good breeders always know their puppies, their behavior, temperament, and the way they are towards people. They will help you in choosing a puppy that best fits your family.
A Lifetime of Expert Help
Breeders look after their Labradoodle puppies very well before they turn them over to you. Thus, they always possess a loving affection towards the puppies, even after you take them home with you. Breeders are always ready to help and guide you on every aspect, as they want the puppies to be treated well in their new home.
More Information About Labradoodle Puppies In Arkansas
The Labradoodle cross-breed first gained public attention in 1989 when an Australian breeder named Wally Conron introduced it to the Royal Guide Dog Association of Australia in Victoria.
The Worldwide Australian Labradoodle Association (WALA), Australian Labradoodle Association of America (ALAA), and Australian Labradoodle Club of America (ALCA) are the major organizations for Australian Labradoodles that help care for this breed. Below are some of the qualities that make the Labradoodle breed a favorite choice for families in Arkansas:
Personality: Labradoodles are very energetic and loving in nature. They are friendly to both kids and elderly people. In addition, they also find happiness in being with other puppies.
Intelligence: They possess a high level of intelligence and learn quickly. They love to learn new tricks!
Activities: Labradoodles are well known for their love of water. They also love to accompany people on walks, hikes, runs, and swims.
Hypoallergenic: Just like their Poodle parents, Labradoodles are hypoallergenic and a low-shedding breed.
Coat Varieties: The Labradoodle comes in a variety of coat options like curly, wavy, shaggy, and straight. The Labradoodle coat colors include golden, white, red, silver, chocolate, black, and cream.
Size varieties: Their sizes vary and they come in 14 inches tall and 10-15lbs (micro Labradoodles), 17 inches tall and 15-30lbs (mini Labradoodles), 20 inches tall and 30-45lbs (medium Labradoodles), and 24 inches tall and 45-75lbs (standard Labradoodle).
Conclusion for Labradoodle Breeders in Arkansas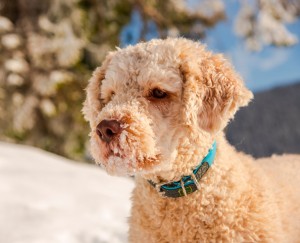 Labradoodles have undoubtedly been one of the frontrunner favorites among pet lovers in the United States. To get the most healthy and happy puppies, contact one of these reputable Labradoodle breeders in Arkansas to help you bring a new source of joy to your family. Always remember to ask any reputable breeder lots of questions, visit them in person, and verify all their health checks. We hope you find our next Labradoodle puppy!
Other articles you will like:
Garrett loves animals and is a huge advocate for all Doodle dog breeds. He owns his own Goldendoodle named Kona. In addition, he volunteers at the Humane Society of Silicon Valley, where he fosters dogs and helps animals. Garrett enjoys writing about Doodles and believes that dogs can teach humans more about how to live than humans can teach a dog.
Why Trust We Love Doodles?
At We Love Doodles, we're a team of writers, veterinarians, and puppy trainers that love dogs. Our team of qualified experts researches and provides reliable information on a wide range of dog topics. Our reviews are based on customer feedback, hands-on testing, and in-depth analysis. We are fully transparent and honest to our community of dog owners and future owners.