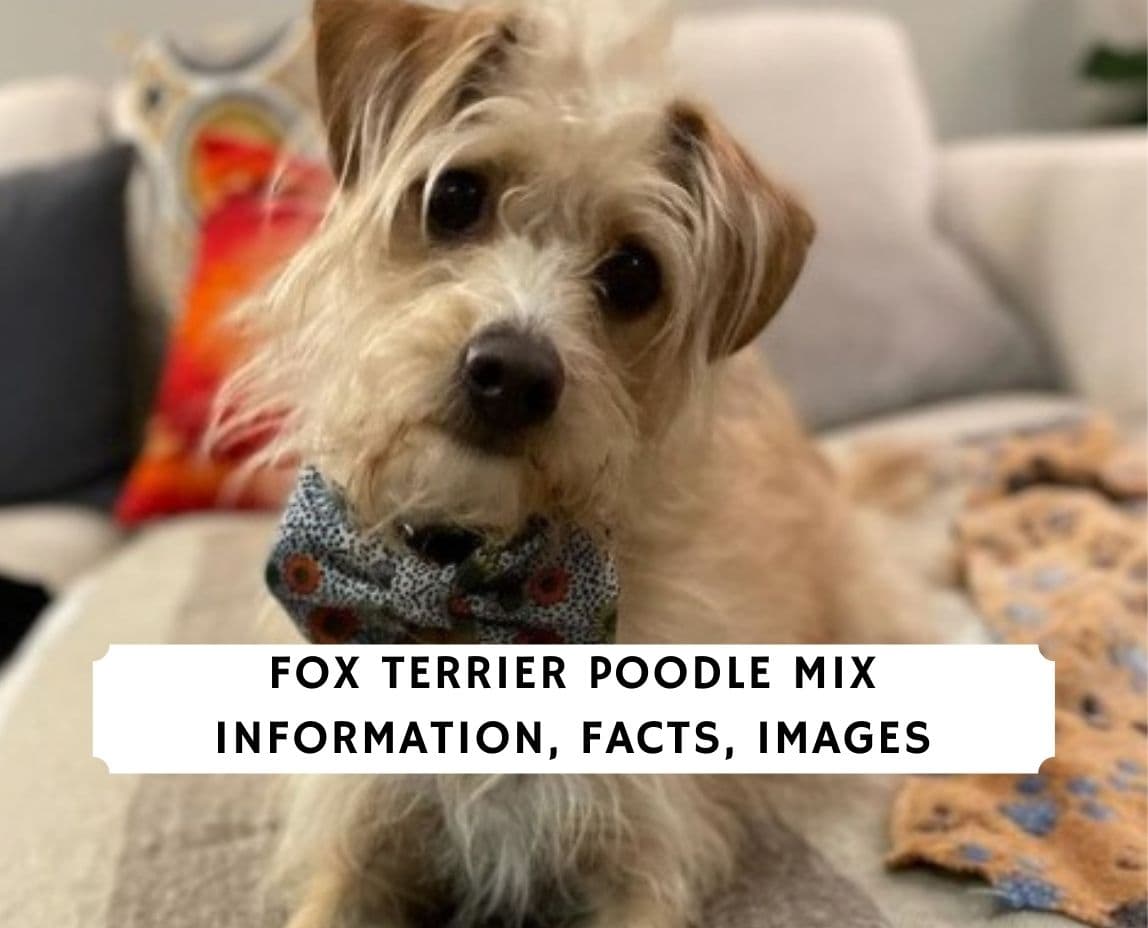 In this guide from our team at WeLoveDoodles, we'll go over the Fox Terrier Poodle mix. The Fox Terrier Poodle mix, popularly known as the Foodle, is a breed produced from a cross between two parents. The breeds involved are either a Wire Fox Terrier or a Smooth Fox Terrier and a Toy Poodle. Because the Foodle is a mixed breed, it can be tricky pinpointing what attributes they will inherit from their parents.
For this reason, each Foodle may differ in size, temperament, and beauty. However, a standout feature of the Foodle is their intelligence, energy, and intuitive instincts. Hunters also use them for tracking and fishing. So if you're looking to bring this breed into your home, here's what you need to know!
Before scrolling down this Fox Terrier Poodle mix guide, check out these similar breeds: Whippet Poodle Dog Breed Guide and St. Berdoodle Dog Breed Guide.
Origin of the Fox Terrier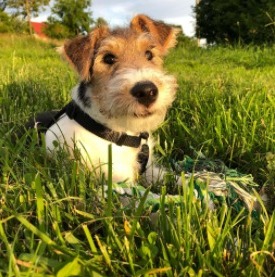 The Fox Terrier breed originated from England, where they were initially bred in the late 1700s. It was the period when fox hunting was notorious, and hunters were in dire need of dogs that could flush out foxes from their hideouts. That's how the Foodle got its Fox Terrier name. The Fox Terriers were of two types; The Wires and the Smooths. Breeders assumed they were the same, and for years people bred the two dogs together.
However, interbreeding stopped when people discovered them to be of different breeds. Their name "Terrier" was derived from the Latin "terra," meaning earth or soil. Their name originated in their early days when they served as hunting animals in the fields and farms. They achieved their hunting success by digging into the ground.
In the case of animals that burrow, they squeeze them out. The Fox Terrier made its way to America in 1879. However, it wasn't until 1985 that the American Kennel Club officially recognized the smooth and wire Fox Terriers as separate breeds. The Fox Terrier is very alert, lively, energetic. They do not fare well with other dogs, though.
More Hunting Dogs: Best Rat Hunting Dogs For Vermin Control and Best Hypoallergenic Hunting Dogs.
Fox Terrier Looks
The Fox Terrier, which weighs around 15 to 18 pounds and is just a little under 15 inches, has been described as a small breed with a big personality. The Foodle is a sturdy breed that has round eyes ears that bend forward are triangular. Their coats are either wire or smooth. As mentioned earlier, you can categorize the Wire Fox Terriers and the Smooth Fox Terriers as different breeds.
There isn't much difference between the two. What differentiates the two breeds is the texture of their coat and the shape of their head. Other than this, the breed standards of the duo are the same thing. The Foodle has other distinct features, including long slim legs, a slim muzzle, and dark eyes and nose. Their coats can be fine or dense, and the tail legs may also be feathering. The Foodle comes in various colors, including white, brown, cream, black, and tan.
The Temperament of The Foodle
The Fox Terrier is believed by many to be one of the most intelligent breeds of dog on the planet. However, only the Border Collie comes out on top. This breed is easily trained and is energetic. Also, they are versatile canines and can even play in the water. The Poodle breed shares the same attributes as the Fox Terrier in that they are both active, fun-loving, and intuitive.
In addition, Foodles have excellent temperaments even though they can at times be comical and mischievous. The Foodle enjoys spending time around humans and love to interact with the family every chance they get. However, given the background of their parents as hunting dogs, there is every chance that the Foodle you adopted will have inherited a strong predatory instinct. For this reason, it may not be wise to keep them around other small animals like rabbits or cats.
If you kept them in a house with other animals, it would be best to restrain them with a leash. Another likely attribute you may notice in your Fox Terrier is digging holes around the house. It's a hereditary instinct from their parents, who were excellent hunting dogs, to chase foxes from burrows. As is the case with a mixed breed, there are no certainties on what to expect from the breed. The personality of the dog will depend on genetics and luck.
Dog Behavior Guides: Why Does My Dog Drool in the Car and Why Does My Dog Stand on my Chest?
Is The Fox Terrier Poodle Hypoallergenic?
If you have allergies, you are probably looking to adopt a dog that will not trigger them. It begs the question; are Foodles Hypoallergenic? Most are, but that largely depends on the parent breed of the crossed Terrier. Most Fox Terrier breeders are hypoallergenic on their own, so when crossbred with a Poodle, the result is a hypoallergenic puppy.
Some Foodle Terrier breeds are not hypoallergenic. An example is the Jack Russell dog breed. If you wanted to get a Foodle that isn't hypoallergenic, all you need do is cross a Jack Russell Terrier with a Poodle. However, it is important to remember that a dog isn't hypoallergenic doesn't mean it cannot cause an allergic reaction. For this reason, people with severe allergies should spend time understanding the breed they want to adopt before they do.
Dog Recommendations: Best Hypoallergenic Dog Mixes and Best Poodle Mixes.
Health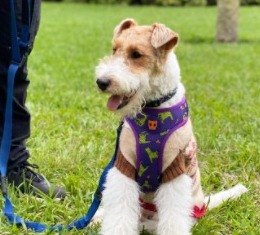 A standout feature of the Fox Terriers is their hardy and sturdy nature with few health concerns. However, like all canines, they eventually succumb to certain diseases as they age and lose their agility and immunity. That's why when adopting a Fox Terrier, it is pertinent to adopt from a renowned breeder with health clearances. The Health clearance verifies that the Foodle has been tested for and vaccinated against certain conditions. Specific clearances expected in Fox Terriers include clearances from the Canine Eye Registry Foundation (CERF).
Health clearances are usually not issued before a dog is two years old. This is because most diseases do not become apparent until that age. Fox Terriers may inherit many health conditions from their parents. They are also allergic to grass most time.  Diseases that affect them include Deafness, Bloat, Addison's, Legg-Perthes disease, Cushing's, LPD, Eye problems, and Hip Dysplasia. Nevertheless, the Fox Terrier is a generally healthy dog and the average life expectancy around 10 to 13 years.
Coat Color, Texture, and Grooming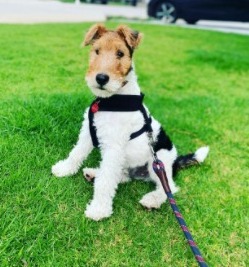 The Fox Terrier has a smooth, dense, hard coat, and they shed very little. The Wire Fox Terrier has a different kind of coat. The coat is also thick but wiry. The hair of a Fox Terrier is so dense that it is impossible to part it and view the skin beneath. Beneath all the dense and stiff hair is the undercoat.  The undercoat is soft, fine, and short.
When you know all these things, caring for the Fox Terrier may seem like a handful, but it isn't. For the Smooth Fox Terriers, brushing of the hair with a firm bristle brush occasionally should suffice. This will make them look neat and the hairs on their back smooth.  They do not require regular baths except when they soil themselves while playing or hunting. Wire Fox Terriers also should be brushed even though they do not shed much. This will help keep them clean and odor-free.
Dog Grooming Guides: How Long Does Dog Grooming Take and Do You Tip Dog Groomers?
Fox Terrier Feeding and Diet
The Fox Terrier is a voracious eater, and you want to watch how you feed them less. As a result, they can quickly become overweight and docile. The recommended daily amount of feed for the breed is 1.5 to 2 cups daily of high-quality dog feed. It's best to split it in two. The Fox Terrier feeding rate will depend mainly on age, build, size, activity level, and metabolism. For example, if you have a very active Terrier, you may need to feed it more often to keep it active and agile.
The food quality also matters as the higher the quality. The more nourished your Terrier will be. If at any point you suspect that your dog may be overweight, examine him closely.  This process s referred to as an 'eye test.' You do this by placing your hands on his back and then place your thumb along to spine to feel the ribs. If you can feel the ribs, your dog is not overweight. If you can't, it's time to cut down on the food.
Dog Food Recommendations: Best Hypoallergenic Dog Foods and Best Dog Food with Vitamins and Minerals.
Exercise Routine
The Fox Terrier is a very active dog and will require a certain amount of exercise to stay happy and fit. However, being that the Foodle is a small animal, it will not require a lot of space. A romp in the yard, swimming, and even playing with kids in the sitting room should suffice as exercise. Because of their ancestry as descendants of brainy and intuitive breeds, Foodles will also require some mental stimulation. It could come in the form of learning new tricks or playing new games. Dog puzzles and games will also be a plus.
Costs For Adopting a Fox Terrier Puppy
Now that we have learned so much about this dog breed, it's about time, and we learned what it would cost to adopt one. Adopting a Fox Terrier puppy will set you back by about $200 to $700. But, of course, this varies depending on your location and what other benefits the breeder may offer. The trendier puppies also tend to cost more.  There may be medical costs attached and costs for other essentials, which will amount to around $360 to $450. Annual costs of vaccinations and checkups and emergency health will amount to approximately $500. The Fox Terrier certainly doesn't come cheap.
How to Choose a Fox Terrier Poodle Breeder
There is no question that the best place to adopt a Fox Terrier is a breeder and a renowned one at that. One of the benefits that you will enjoy when adopting via a breeder is that you will be allowed to make more inquiries and learn about the breed. You could also get manuals and references on how best to raise your puppy. A reputable breeder would also be able to provide certificates that show that their litters have been vaccinated and screened for any infections.
There are too many people are out there using unethical breeding practices to breed unhealthy puppies. It's no surprise, given how lucrative a business canine breeding has been. Instead, you can consult the nearest veterinary hospitals in your location. They usually know many trusted breeders that offer healthy puppies.
Related: Ways to Find Hypoallergenic Dog Rescues.
Conclusion For The "Fox Terrier Poodle Mix"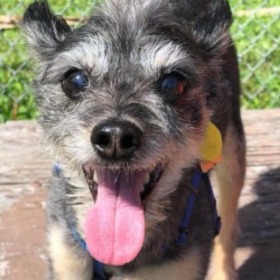 If your goal is to adopt an energetic, fun-loving, and adorable dog with an intuitive instinct, the Fox Terrier Mix Poodle is the dog for you. You may want to consider other subtle breeds if you feel this breed is too much work, though. On the other hand, it's one breed that can last and be an exceptional addition to any home. If you decide to adopt a Fox Terrier Poodle mix, remember to choose a reputable breeder.
For more Poodle mixes, you can check out our popular guides:
You can learn about different breeds from watching "15 Poodle Mix Breeds That Will Melt Your Heart" from Dog World down below: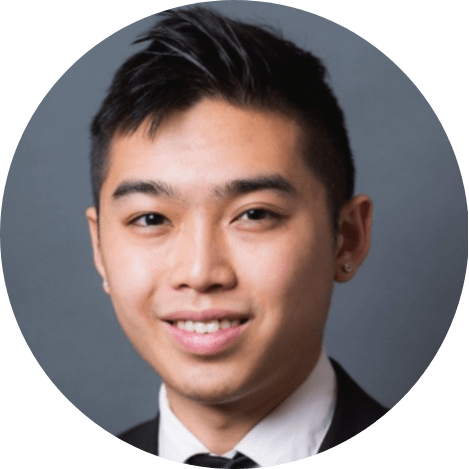 Andy is a full-time animal rescuer and owner of a toy doodle. When he's not saving dogs, Andy is one of our core writers and editors. He has been writing about dogs for over a decade. Andy joined our team because he believes that words are powerful tools that can change a dog's life for the better.
Why Trust We Love Doodles?
At We Love Doodles, we're a team of writers, veterinarians, and puppy trainers that love dogs. Our team of qualified experts researches and provides reliable information on a wide range of dog topics. Our reviews are based on customer feedback, hands-on testing, and in-depth analysis. We are fully transparent and honest to our community of dog owners and future owners.