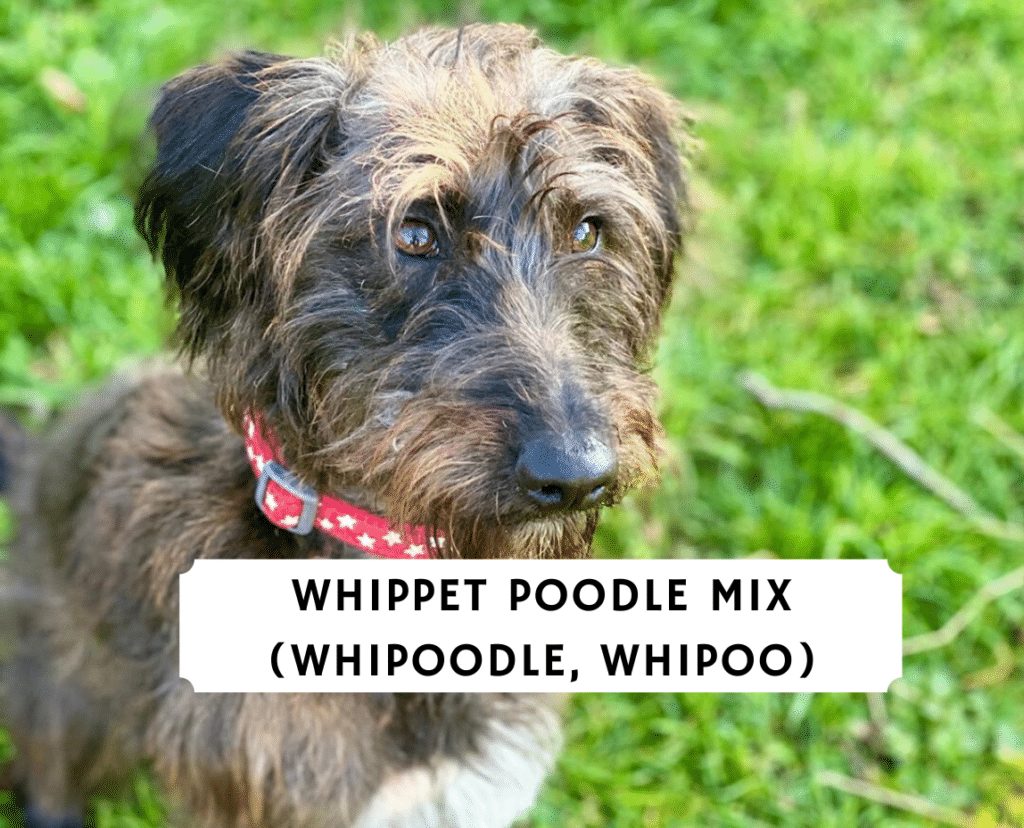 The Whippet Poodle Mix, also known as the Whipoodle, Whippadoodle, or Whipoo, is a medium-sized dog that is a mix of the English Whippet and Standard Poodle.  This is typically a medium and flat haired dog that can range in a variety of multi-colors or be a standard black. The Whippet Poodle mix is increasing in popularity because they are allergy-friendly dogs (hypoallergenic) that typically shed little to no hair.  In addition, the Whipoodle is small enough in size that they can do well in a small house, apartment, or condo as long as they get some regular exercise outside. Breeding a Whippet Poodle mix brings out some of the best genetic traits between the two different breeds.
If you're looking into getting one of these Whipoo dogs, you'll have to make sure that you can care for both the Poodle and Whippet personalities and temperaments.  Since the Whipoodle isn't going to be a 100% purebred dog, they can oftentimes range in a variety of different genes that are inherited from the Whippet and Poodle. In general, this breed will be a high energy dog that will love to run and play with you outside.  Other interesting and upcoming doodle breeds to consider are the Sammypoo, and Shepadoodle.
What is a Whippet Poodle Mix?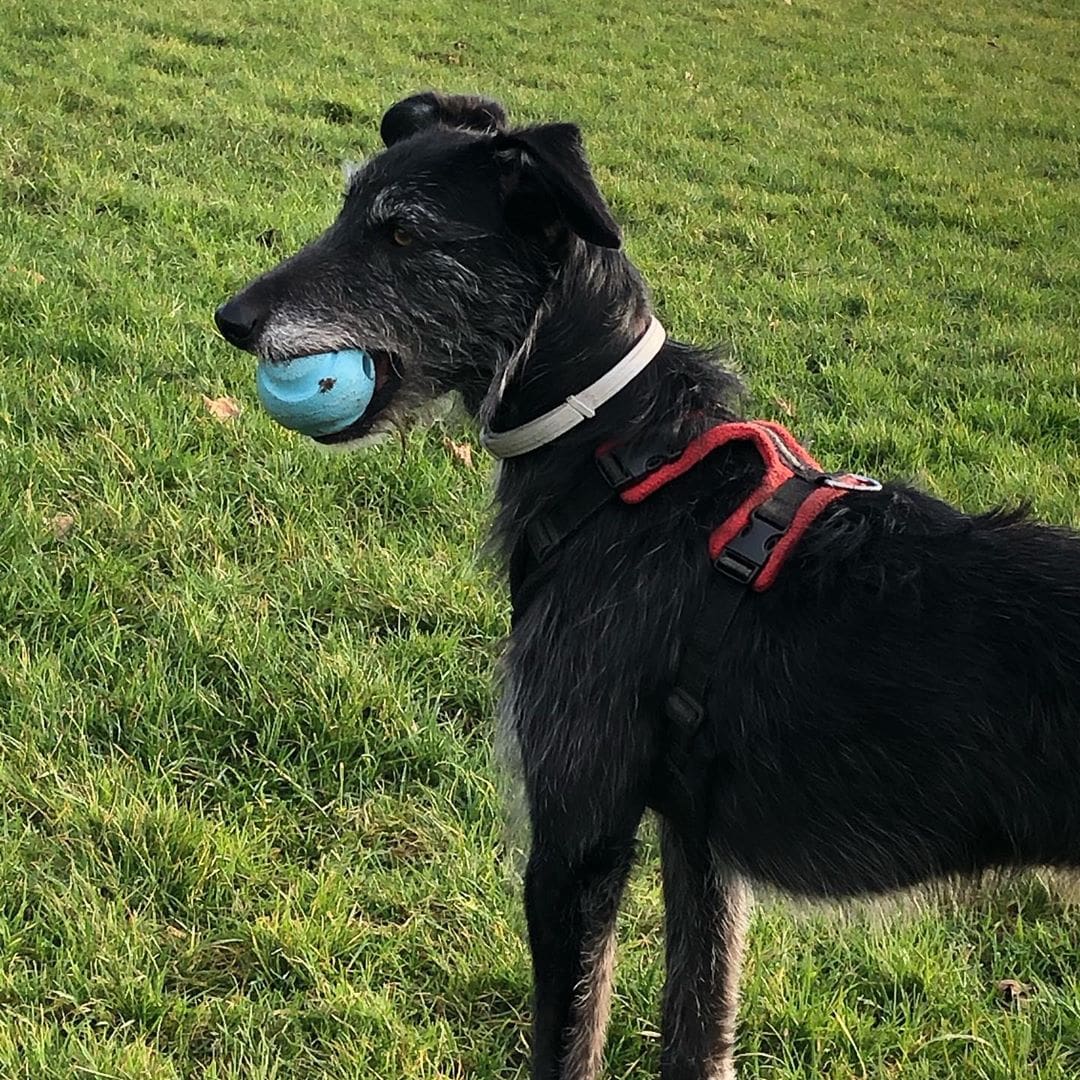 A Whippet Poodle mix has tons of nicknames, but the most common is the Whipoodle, Whippadoodle, and Whipoo.  I've also seen nicknames like the Whippy Poo or Poopet. In general, this breed is a cross between the English Whippet and Poodle dogs.
At first glance, you might be thinking "Why on earth would you want to mix a Whippet with a Poodle?"  In general, these two breeds have similar personalities in that they love running, are extremely agile, and very smart.  Diving a bit deeper, breeders like to cross dogs with a Poodle because the Poodle is nonshedding and hypoallergenic. So if you hate vacuuming, brushing hair off your clothes, or sneezing from pet allergies then a Whipoodle might be the perfect dog for you.
Whipoo Breed History
The origins of this Whippet Poodle mix is not exactly known.  However, sometime within the last 20 years, breeders started to mix the Whippet with the Poodle to create a running dog for pet owners that suffered from allergies.  Mixing these two dog breeds has stuck ever since. Whipoo's are oftentimes two or three different colors and have a cute "scruffy" appearance.
Whippet History
The Whippet a medium-sized dog that is a descendant of it's larger ancestor, the Greyhound dog.  The Whippet is also called the English Whippet or Snap Dog or Poor Man's Race Horse. This is a sighthound dog that originated in England and was originally used for hunting small game animals like rabbits due to their fast speed.  Today, they are a domesticated breed that is great at agility courses, running at fast speeds, and playing fetch. In addition, the Whippet is frequently used in amateur racing, dog shows, and lure courses. Fun fact, the Whippet has the highest top running speed for their size and is possibly one of the fastest accelerating dogs in the world.
The Whippet typically ranges from 20 to 40 pounds and stands 17 to 18 inches due to their long legs.  In addition, there is no distinct color for the Whippet so they come in a variety of colors ranging from solid white to solid black.  They can also be multi-colored with red, blue, or cream. The Whippet has a short-haired coat that is very smooth. This dog breed also tends to seldom bark and is generally very gentle.
Poodle History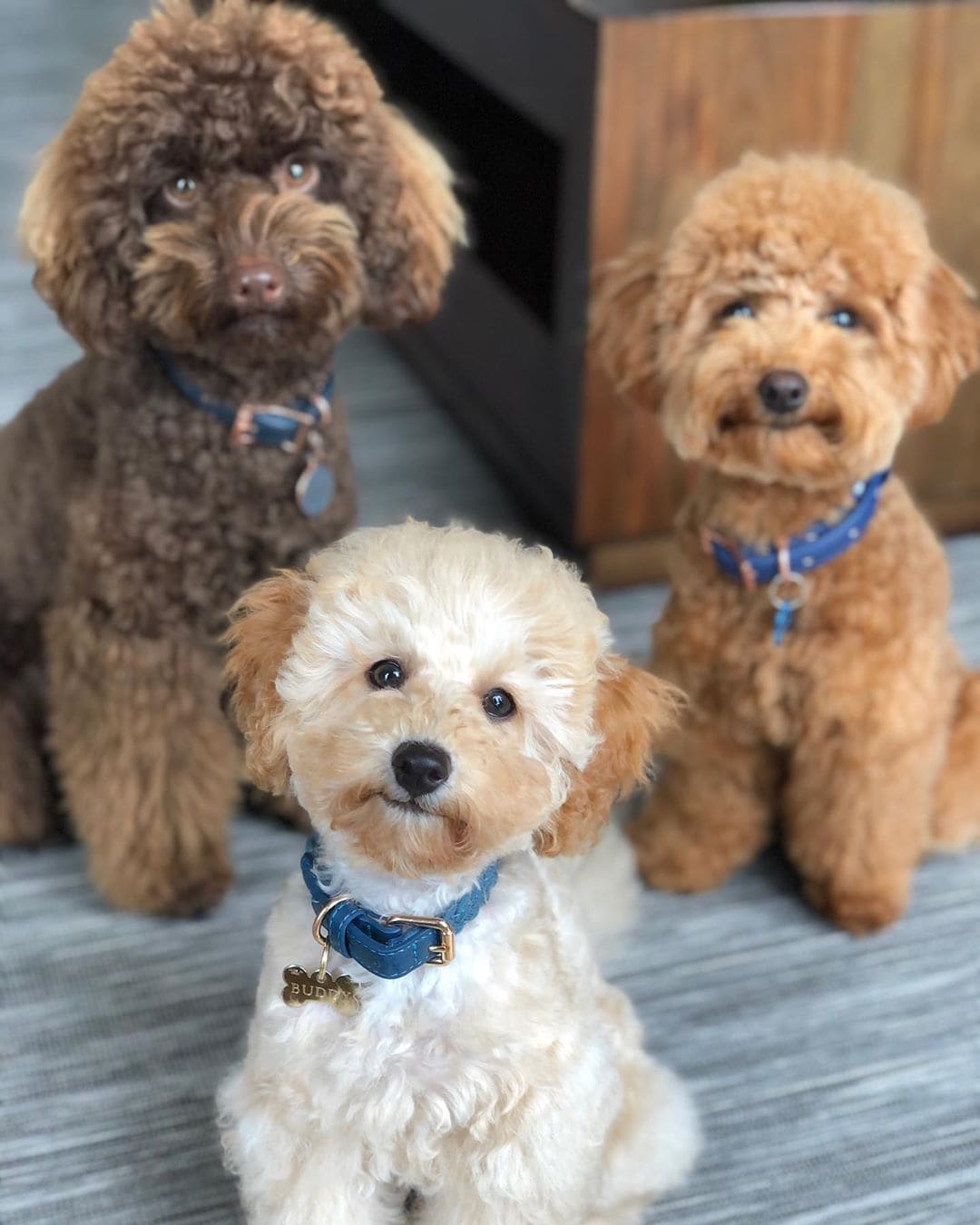 The Poodle was first found in Germany for their water safe coats which were utilized for duck hunting and other water fetching activities. The Poodle is likewise one of the smartest dog breeds that makes a fabulous pet.  They are always ranked within the Top 10 most popular dog breeds according to the AKC.  Due to their popularity, you can find every single distinctive shade of Poodle from apricot, dark, white, cream, and many other colors. Also, they run in a variety of different sizes from the toy poodles to regular sized poodles. The Poodle is used to crossbreed many dogs because they are considered hypoallergenic and don't shed. If you have any type of pet sensitivities or allergens, then the Poodle genetics helps to offset some of these allergies because they have hair rather than fur. The main downside of owning a Poodle is that you have to routinely comb, brush, and give them hair cuts because their hair doesn't shed.
The Whippet Poodle Mix Breed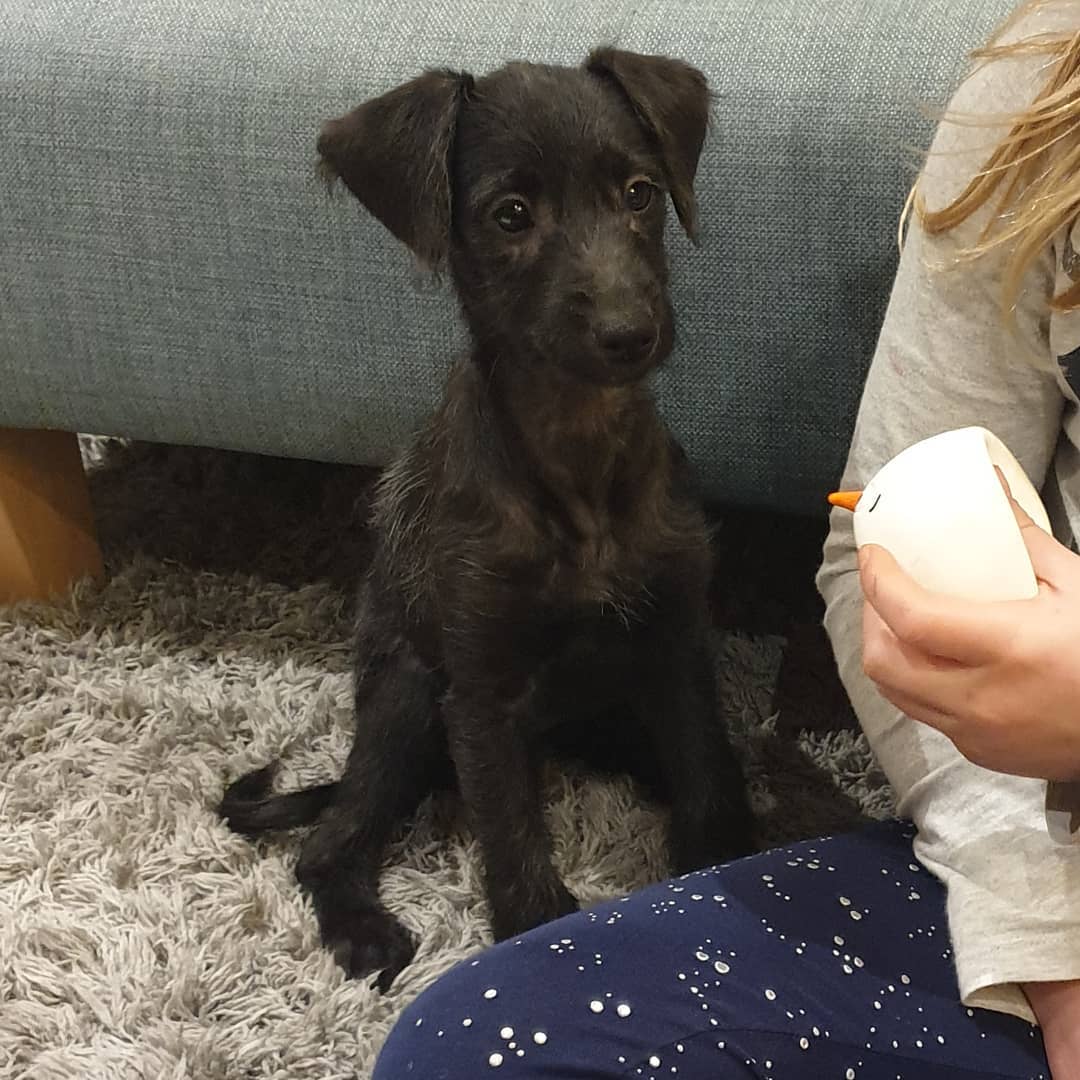 As stated earlier, the Whipoodle is a cross between two dog breeds that have relatively the same personality.  Both the Whippet and Poodle are high energy dogs who are agile and intelligent. However, the Whippoo is not a purebred dog and will range in several different coat colors and physical qualities.  We can really only make some general assumptions about this dog breed since the results vary widely.
Whipdoodle Appearance
There is no standardized color for a Whipdoodle since both the Whippet and Poodle come in many different colors.  However, the most common color of this Whippet Poodle mix is going to be black mixed with brown or white. Often times the secondary color will appear around the Whipdoodles chest area, facial region, or paw areas.  Many Whipoo's contain two or three different colors so it is impossible to predict what the exact dog will look like without doing extensive genetic testing. In order to better predict the color of a Whipdoodle, you'll have to examine the coat colors of the parent Whippet and parent Poodle.  Even with close examination, just know that there are recessive genes that could dictate an offspring's color which neither parent has.
Another relatively common base color for the Whipoo is cream with mixed black or brown streaks on their chest, face, or paws.  The base color of this Whippet Poodle mix is heavily dictated by the base coat of the Poodle since they have so many varieties.
Whipoodle Size
Whipoodles can also range in size from 15 to 40+ pounds.  The most common sized Whipoo is going to be around 35 pounds and stand around 18 to 20 inches in height.  Breeders can create a smaller sized miniature Whipoodle by mixing a toy poodle with a smaller female Whippet.  Whipoodles can also be larger dogs if bred with a Standard Poodle and normal-sized Whippet. Keep in mind that the larger your Whipdoodle is, the more exercise it will take to tire them out.
Whipoo Temperament
The Whipoo is a very high energy dog since both the Poodle and Whippet are working dog breeds.  You'll often see these dogs with the "zoomies", which means that the dog will sprint around your house, backyard, or grass area when they get excited and have too much energy.  In addition, both the Whippet and Poodle are extremely intelligent so they will require tons of mental stimulation or they will get bored. When a Whipdoodle gets bored, they may start having destructive behavior and chewing on objects around your house.  In addition, if you fail to regularly exercise this dog breed you may notice disobedient or rebellious type behavior. In general, this Poodle Whippet mix is a great dog that is active, curious, and loving. If you're an owner that lives an active lifestyle or loves to walk, the Whipoodle could be a great dog for you.
Is the Whippet Poodle Mix the Right Dog for me?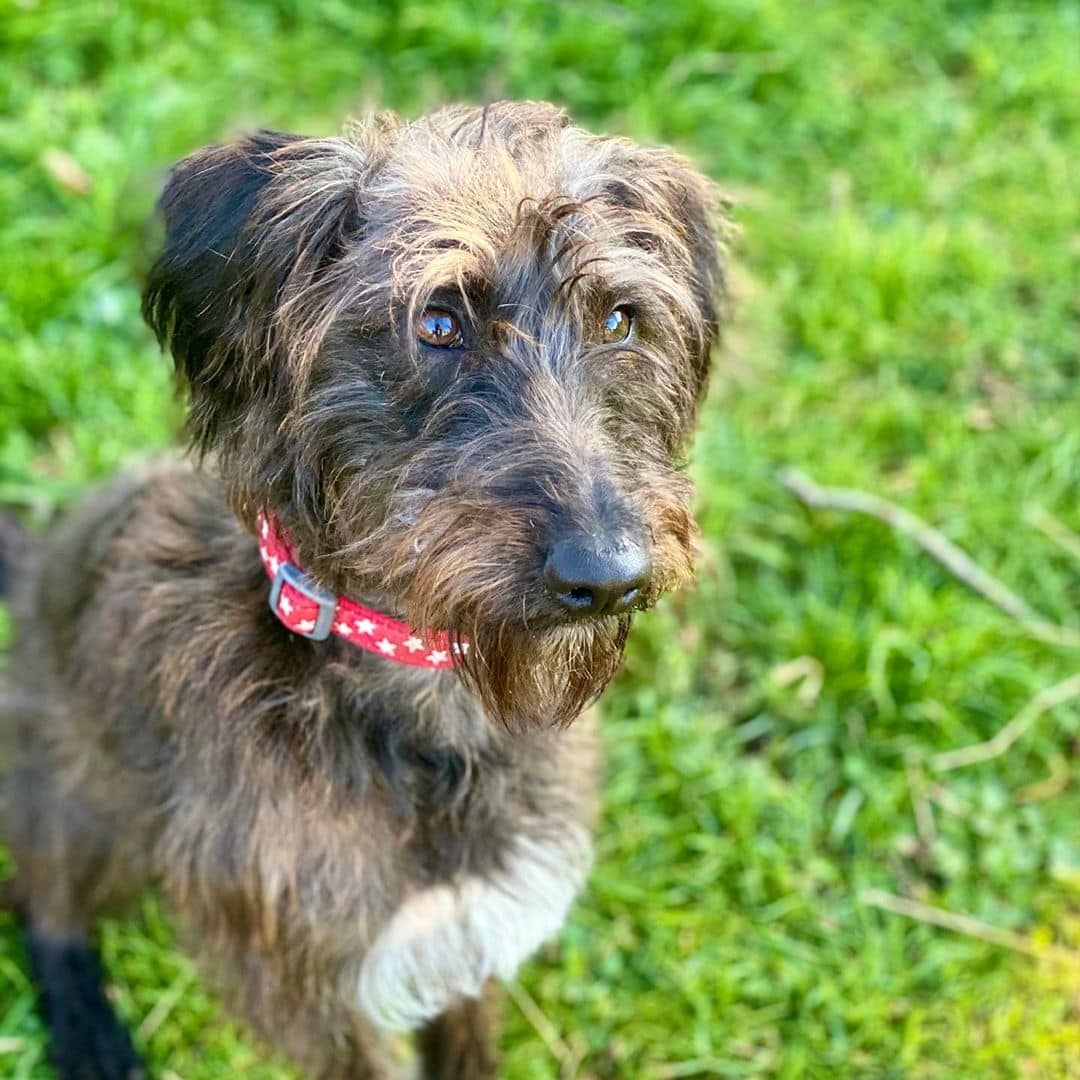 If you don't mind a crossbred dog that isn't a purebred, then a Whippet Poodle mix makes an excellent companion.  These are extremely affectionate companions that are not aggressive and would work well in a family. If you have time to exercise this dog around 1 hour per day, then this could make one of the best companions you'll ever have.  In addition, the Whipoo has some of the best genetic qualities in that they typically don't shed and are considered hypoallergenic dogs.
One of the downsides of getting a Poodle Whippet mix is that you will likely have to groom this dog every 8 to 16 weeks depending on what type of coat your dog has.  Since the Whipoodle typically won't shed, their hair will grow long and it will tangle over time which forms mattes. Taking your dog to the groomer's regularly will cost money unless you decide to shave the dog yourself.  
Conclusion for Whippet Poodle Mix (Whipoodle, Whipoo)
The Whippet Poodle mix is trending amongst the breeding world because of the multi-colored coats, hypoallergenic, and nonshedding features.  If you're looking for a medium-sized dog with high energy and high intellect then I would highly consider a Whipdoodle. The combination of good genetics and a non-aggressive personality makes this a highly desirable dog.
Other articles to read:
Garrett loves animals and is a huge advocate for all Doodle dog breeds. He owns his own Goldendoodle named Kona. In addition, he volunteers at the Humane Society of Silicon Valley, where he fosters dogs and helps animals. Garrett enjoys writing about Doodles and believes that dogs can teach humans more about how to live than humans can teach a dog.
Why Trust We Love Doodles?
At We Love Doodles, we're a team of writers, veterinarians, and puppy trainers that love dogs. Our team of qualified experts researches and provides reliable information on a wide range of dog topics. Our reviews are based on customer feedback, hands-on testing, and in-depth analysis. We are fully transparent and honest to our community of dog owners and future owners.