Are you searching for dog rescues in Florida? If you are, we thank you. Maybe you found yourself with some extra time on your hands and would like to volunteer and lend a helping hand to some organizations in need and, at the same time, receive heaps of doggy love. If you are looking for a dedicated, loving dog rescue in Florida, we're happy to share with you some of our favorites.
Before scrolling down this list of dog rescues in Florida, you can check out these other recommendations from our team at We Love Doodles: Best Doberman Rescues in Florida and Best Pitbull Rescues in Florida.
Find a Dog Rescue Near Me in Florida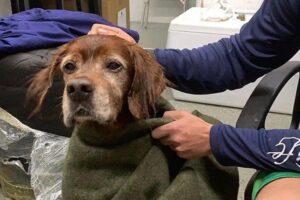 Here's a list of dog rescues in Florida compiled by our team at We Love Doodles for you to check out. Hopefully, you'll find a companion to introduce to your Florida home today.
Dog Product Recommendations: Best Toyota 4Runner Dog Barriers and Best Flea Shampoos For Dogs.
1. Big Dog Ranch Rescue Florida
The leading no-kill dog rescue in Florida, Big Dog Ranch Rescue, is a nonprofit organization that believes that every hound deserves a happy life. It is committed to helping neglected, abandoned, and mistreated dogs by providing the best environment for the dogs for rehabilitation.
Big Dog Ranch Rescue is staffed by a team of dedicated dog-lovers and invests in world-class facilities where dogs can socialize, exercise, and play. You can adopt a dog from this organization by filling out an interest form and waiting for approval.
After your form gets selected, they will conduct a check in your home to ensure the best environment for the dog. A small adoption fee is applicable and dependent on the age, breed, and other mitigating factors.
Big Dog Ranch Rescue Details
2. Good Karma Pet Rescue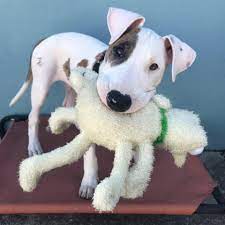 Established in 2011 by Stacey Tollackson, Good Karma Pet Rescue is a foster-based organization active around South Florida. Helping both dogs and cats that need care and attention, they provide high-quality foster homes to the animals they rescue. Once animals are rescued, they receive medical care, vaccinations, food, and grooming.
Good Karma carefully screens each potential adopter and reviews each application to ensure the best home possible for each rescue. They will contact you after the preliminary screening for a meeting or home visit. Adoption fees range from $175 to $300 to cover your new puppy's medical care and maintenance.
Good Karma Pet Rescue Details
3. Abandoned Pet Rescue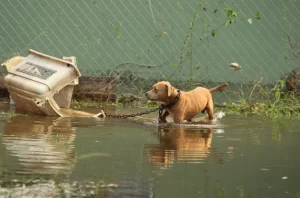 Based in Fort Lauderdale, Abandoned Pet Rescue is a non-profit charitable organization that saves neglected dogs, helping the public rescue, shelter and adopt animals all over South Florida. To date, they have saved more than 6,800 animals. One of the largest no-kill shelters, their facilities have the capacity for up to 200 cats and 30 dogs.
Their mission is to provide quality care to the dogs and act as first responders when alerted by a public member of a dog in need. They then visit the location, take the dog to their facilities and provide it with proper medical care.
Abandoned Pet Rescue Details
4. Heidi's Legacy Dog Rescue
Lori Hoffman, the founder of Heidi's, once found three abandoned German Shepherds that looked like ex-breeding dogs of illegal backyard breeders. Malnourished, heart-wormed infected, and left in a desolate countryside, these dogs had no hope of survival without human intervention.
While two of them got picked up by Animal Services, Lori managed to coax Heidi into her car, and the rest is history. Established in 2002, Heidi Legacy is a non-profit, charitable organization fully staffed and run by volunteers who rescue dogs in need and help find them a better home.
Adoption is pretty straightforward. After you fill out an online application that will get reviewed and checked out, you'll get an email to meet your potential new dog. After which, you sign an adoption contract and go home with your new best friend.
Heidi's Legacy Dog Rescue Details
5. Happy Trails Animal Rescue
Happy Trails is a non-profit serving area like Orange, Osceola, and Seminole counties. As a research center for pet owners, they offer free or inexpensive dog training, grooming, and a dog pantry.
They organize various seminars and dog services, aiming to create an animal-lovin' community and offer many adoptable dogs. You can view the profiles of adoptable dogs on their website and choose to donate to their cause.
Happy Trails Animal Rescue Details
6. Pet Pal Animal Shelters
Established in 1988, Pet Pal Animal Shelter provided homes to shelter dogs in St. Petersburg, Florida. A non-profit organization, they provide a loving shelter environment to dogs while they wait for their forever homes. You can adopt a dog listed on their website, visit their Thrift Store, or donate and contribute something to their cause.
Pet Pat Animal Shelters Details
7. Chez Malinois DBA Rescue Garage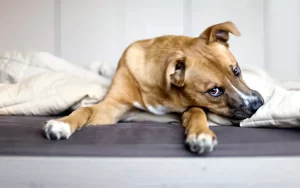 This organization focuses on the Belgian Malinois but also helps other neglected dogs in Southwest Florida's overpopulated area. Chez Malinois rescues and rehabs at-risk abandoned dogs, providing educational tools and support, seminars on responsible pet ownership, and other animal-welfare issues.
They offer their rescued dogs some training to prepare them for their forever homes and provide medical care and health evaluation. In addition, all their dogs will be spayed or neutered and microchipped.
Chez Malinois Details
8. Doghouse Rescue Academy & Education
Located in Alva, near Ft. Meyers, Doghouse Rescue is a dedicated non-profit organization that takes in neglected dogs and prepares them for adoption. They regularly conduct events to increase public awareness of the state of dogs in society.
They aim to educate the public on the training and resources needed for responsible dog ownership to minimize abandonment. You can donate or participate in their rescue program through their website.
Doghouse Rescue Details
9. Pet Rescue By Judy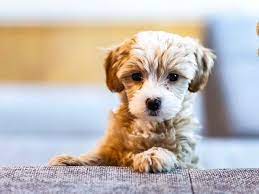 Located in Sanford, near Orlando, Pet Rescue by Judy is a non-profit that rescues dogs from kill shelters and provides them with the rehabilitation and medical care they need. Owner and founder Judy aims to increase awareness of pet ownership by providing the community with education and resources that will reduce the abandonment rate of dogs. They are open to donations, and you can apply for a rescue dog from them.
Pet Rescue by Judy Details
10. Big Hearts for Big Dogs Rescue
A small non-profit, this organization focuses on large breeds as they believe, rightfully so, that small breeds are easier to adopt. Working with a team of dedicated volunteers and fosterers, they voluntarily rehabilitate and care for rescued dogs until they find their forever homes.
You can browse their available dogs on their website or social media and fill out an adoption form if you are interested. A small fee is applicable for adopting a dog to cover your dog's healthcare and living costs.
Big Hearts for Big Dogs Details
11. G.R.E.A.T. Rescue of NE Florida
G.R.E.A.T Rescue of NE Florida accomplished great success in rescuing and taking care of the kill-shelter dogs for 21 years. Located in Jacksonville, this organization was founded by Judi Brown, whose love for dogs started with her first dog, a Golden Retriever named Rhonda, in 1975.
This Golden Retriever-focused organization has certainly grown since then. They are made up of a large group of volunteers who help, rescue, rehabilitate and provide new homes for Golden Retrievers, offering medical care and training help. You can adopt one of their Goldens through their website after passing the initial screening process.
G.R.E.A.T Rescue Details
12. PAWS4You Rescue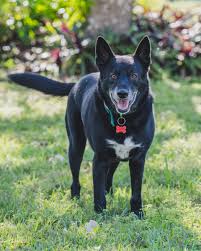 PAWS4you Rescue was started in Miami and now serves as dog rescuers all over Florida. This organization has been saving, fostering, and sending dogs to their permanent homes for the last 11 years, providing the best treatment to abandoned and neglected dogs before finding their appropriate owner.
When PAWS4you Rescue saves a dog, it is taken to a vet for medical checkups, vaccinations, emergency procedures, spaying, and neutering.
Then they are sent to a safe retreat where they learn some house manners and how to socialize with other people and pets. They are always in search of loving owners. You can visit their website and fill out the adoption form. Note that the adoption fee ranges from around $275 to $395.
PAWS4You Rescue Details
13. Florida Little Dog Rescue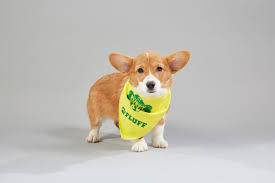 Florida Little Dog Rescue focuses on (surprise) little dogs. This organization serves Central Florida and does not have any facilities of kennels. Instead, they rely on a network of fosterers to give neglected dogs a haven before moving on to their forever homes. After your fill out the application form, they'll interview you and schedule an in-person meeting.
After which, you can meet your potential new dog and see if it is the right fit. All dogs are examined by a vet, spayed or neutered, microchipped, tested for parasites, and given their full vaccinations. The applied adoption fees of $150 to $500 go towards the medical expenses.
Florida Little Dog Rescue Details
14. Milo's Dog Rescue
Last on the list of the best dog rescues in Florida is "Milo's Dog Rescue." Milo's Dog Rescue in South Florida is a non-profit, all-breed organization that takes in neglected or abandoned animals. All the dogs they receive are immediately given a health screening, and any medical conditions undercovered are treated.
Their adoption process is thorough, including an extensive adoption application, reference checks, and a home visit by one of their volunteers. After a suitable match is found, you'll then be able to receive your new dog. They are partnered with Pet Emergency Centers for their after-hours medical needs, and new volunteers and donations are always welcome.
Milo's Dog Rescue Details
Why Do Dogs End Up in Florida's Rescue Shelters?
Contrary to a common belief that rescue dogs end up in shelters because they have behavioral problems, most of the dogs that end up abandoned are there because of a drastic change in their owner's lifestyle or the lack of training and knowledge on the owner's part.
For example, a passive owner that works a 9 to 5 job and is away all day would certainly not suit a high-energy, active Border Collie that needs loads of exercise a day.
Or a meek, inexperienced owner might have bought a gorgeous Siberian Husky puppy for its looks, only to find out how difficult Huskies can be if they don't receive proper guidance. Either way, many rescue dogs are well-behaved, balanced puppies that find themselves abandoned through no fault of theirs.
Related: Ways to Find a Hypoallergenic Dog Rescue.
Conclusion For The "Best Dog Rescues in Florida"
Rescuing dogs is one of the most rewarding things you can do in your life. Not only will you save a life, but you'll also find yourself a new best friend that can enjoy several happy years with you together. Have fun, and good luck with your search.
For more guides similar to this list of dog rescues in Florida, you can check out:
Before you bring home a dog from a rescue shelter in Florida, you can learn more about the adoption process by watching "Things You Must Know Before Adopting a Dog" down below: