If you're searching for the best Doberman rescues in Florida, then here's what you need to know. A well-bred Doberman is an excellent family dog. As long as the children in the family have been properly socialized and trained, he is trustworthy and protective of them. Dobermans are an extremely adaptable breed.
They assist people by serving as search and rescue dogs and service animals. Despite their intimidating appearance and unrivaled stamina, Dobermans rank fifth on the list of the brightest dog breeds. If you want to have a Doberman in your life, it is better to adopt rather than shop. In this manner, you can save a dog's life without spending a fortune.
Before scrolling down this list of Doberman rescues in Florida, you can check out these other recommendations from our team at We Love Doodles: Best Pitbull Rescues in Florida and Best Pomeranian Rescues in Florida.
Find a Doberman Rescue Near Me in Florida
We've put together a list of the best Doberman rescues in Florida. On this list, you'll find small and large shelters, but you can rest assured that each kennel takes great care of your dog while he waits to join your family!
Doberman Product Recommendations: Best Dog GPS Trackers and Best E-Collar For Large Dogs.
1. GSD Dobie Rescue of Florida
GSD Dobie Rescue of Florida started their organization to provide a better home for unwanted dogs. They identified a need for a passionate nonprofit organization to promote their love of Dobermans. They have only recently begun, but they are already making an impact due to the generosity of their community.
Their incredible team of regular and part-time volunteers is dedicated to aiding animals 24 hours a day, seven days a week. GSD Dobie Rescue of Florida's mission is to rescue, rehabilitate, and rehome the unfortunate dogs. The idea is to place German Shepherds and Dobermans in loving forever homes while relieving some of the strain on the already overburdened shelter system.
The shelter is entirely supported by donations and relies on our volunteers' contributions of time and energy. Filling out your application is the first step in  adopting a Doberman. Once your application is reviewed and approved, the process of finding a match begins. Volunteers will contact you to confirm that they have received your application. If a possible match is discovered, they will contact you to set up a meet and greet.
GSD Dobie Rescue of Florida Details
2. Doberman Rescue League
Doberman Rescue League was founded in 1975 as a non–profit organization formed of volunteers ready to provide their time, skills, homes, and loving care to assist in the placement of Dobermans in need of rescue. South Florida is well-known for being a dumping place for animals, and the organization was begun to address that need.
Owner surrenders have increased as dog owners have lost their homes, become unable to care for their dogs, or, worse, abused their animals and no longer want them. Their rescue ensures that all of our dogs are up to date on their vaccinations, HW tested, and spayed or neutered.
This shelter's adoption region includes the state of Florida, and all families are required to agree to a home visit to ensure the dogs have a shot at a healthy, loving life after a difficult start. The adoption procedure is basic and straightforward. You are advised to complete the form, and once accepted, the shelter's team will visit your house and do the check.
At the time of the visit, all family members should be present. Once approved, you will be paired with the dog that best suits your needs. You must sign a legal release form that protects you, the Doberman Rescue League, and the rescue dog.
Doberman Rescue League Details
3. The Florida Doberman Rescue
Florida Doberman Rescue, Inc. is a non-profit organization devoted to placing stray and abandoned Dobermans in loving homes. Florida Doberman Rescue (FDR) works with other Doberman rescue organizations. The Florida Doberman Rescue (FDR) website features purebred Dobermans for adoption from several affiliated rescue groups and dogs from shelters and direct owner placements.
Before being placed in foster homes, all dogs are evaluated for health and temperament. Foster homes allow Dobermans to learn how to "socialize" in a pleasant setting while receiving the necessary care and attention. When a Doberman is deemed ready, it is placed up for adoption.
When a Doberman is being considered for adoption, the emphasis is on pairing the appropriate dog with the right family or individual. All adopters are asked to fill out and submit an adoption application to help volunteers better understand your lifestyle. For their special adoption application, contact the individual group.
The Florida Doberman Rescue Details
4. Releashed Rescue
Releashed Rescue is a non-profit organization committed to rescuing dogs from high-kill shelters in Georgia and adjacent states, rehabilitating those that require training, and rehoming them into permanent loving homes. This kennel will offer food, shelter, basic requirements, medical care such as immunizations and spay or neuter, and will strive to teach every animal that enters the program.
Their ultimate objective is to locate the ideal family to love and care for the animals for the rest of their lives. Releashed Rescue envisions a society where animals are not slaughtered just because they are inconvenient. Instead, they seek to educate the public on pet overpopulation, spaying and neutering, ethical animal care, and how animals may improve the lives of humans, particularly the elderly, youngsters, and those with disabilities.
After you have completed your application, it will be evaluated and you will be contacted to discuss your requirements and preferences and schedule a home visit. Once you've been accepted, someone will work with you to choose the best dog for you. An adoption contract must be be signed before any dog is placed in your household.
Releashed Rescue Details
5. Dobermann Rescue of Lake Placid
Dobermann Rescue of Lake Placid is a non-profit organization committed to relocating stray and abandoned Dobermans. The Dobermann Rescue of Lake Placid is one of numerous Doberman rescue organizations in Florida. Dobermann Rescue of Lake Placid works with other Doberman rescue organizations.
All Dobermans admitted into the program are raised in private households. Foster homes enable the shelter to provide better care for Dobermanns in a less stressful "home" situation. It also allows for evaluating each dog's temperament and "quirks" to put them in a forever home effectively.
Dobermann Rescue of Lake Placid constantly seeks committed people who want to foster Dobermans in their homes. Their mission is to assist as many Dobermans as possible by giving necessary medical care, yearly immunizations, heartworm treatment, and ensuring they are spayed or neutered before being adopted to their permanent homes.
The rescue only adopts qualified households determined to be suitable for Dobermans after an application, personal home visit, and reference checks. Through their website and other Doberman Rescues, they receive Dobermans from Humane Societies, Animal Control, families unable to care for them, and other sources. They have no paid employees; volunteers do everything. No member receives any income; all donations are used to assist needy Dobermans.
Dobermann Rescue of Lake Placid Details
6. BarkVille Dog Rescue
BarkVille Dog Rescue is a non-breed-specific rescue that accepts dogs of all breeds, sizes, and ages. Its mission is to save dogs in the most need of our help, such as senior pets and dogs with medical issues. They foresee a caring future where all dogs live in responsible, loving families. Its mission is to assist dogs in trouble regardless of age, breed, size, or ease of placement.
They try to collaborate with local shelters and other rescue organizations to build a network of supporters and volunteers to make the world a better place for homeless dogs. All new pets in their care are spayed or neutered, vaccinated, microchipped, and given any other required veterinary treatment. They are then put in caring foster families while waiting to be placed in their forever home.
When BarkVille learns of a dog in need, they instantly begin posting the dog on various social media platforms and networking with internet friends and partners to raise awareness of the dog's plight. Before finalizing the adoption, they do an adoption application, adoption interview, meet and greet, veterinarian reference check, personal reference check, and house visit. They also provide out-of-state adoption, so you're in luck. If you're looking for a new pet, give them a call.
BarkVille Dog Rescue Details
Conclusion For The "Best Doberman Rescues in Florida"
Adopting a rescue pet saves a life — but when you adopt your new friend, you save more than one. Adopting a dog makes a dog's life simpler and your life much happier.
When someone purchases a puppy from an irresponsible breeder, they often make that choice because they want the puppy to fit into their lifestyle instead of having the puppy work with them to adjust to it.
Many people do not realize that by buying a puppy, they are supporting animal cruelty and contributing to the high euthanization rate of rescued dogs. If more people adopted pets instead of buying a Doberman from a breeder, the number of euthanized animals will drastically decrease.
For more guides similar to this list of Doberman rescues in Florida, you can check out:
Before you adopt a Doberman companion from a rescue shelter in Florida, you can learn more about this dog breed by watching "8 Things Only Doberman Pinscher Dog Owners Understand" down below: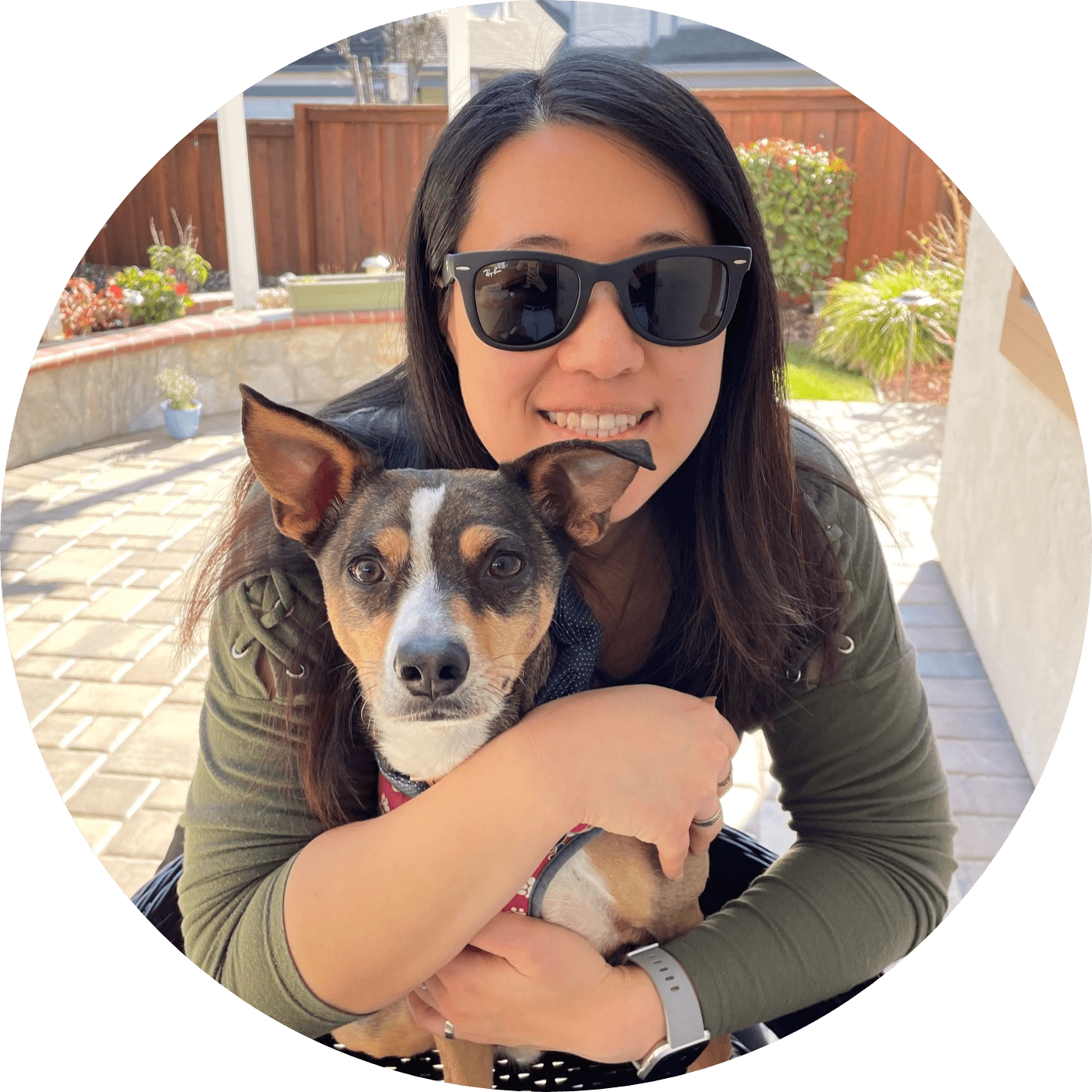 Dr. Sabrina Kong graduated from the Royal Veterinary College in England in 2016 and has been working at a small animal clinic in Northern California since then. She grew up in the Bay Area and got her bachelor's degree from Cal Poly San Luis Obispo. She also became a Certified Canine Rehabilitation Practitioner through a program at the University of Tennessee.
When she isn't in the clinic taking care of her four-legged patients, she enjoys traveling and trying new foods with her friends and her three-legged dog, Apollo. She adopted Apollo from her clinic when he was a puppy with numerous health issues. Dr. Kong truly cares about taking care of animals.