The Cavapoo is a cross between the intelligent and hypoallergenic Poodle and the Cavalier King Charles Spaniel. The dogs grow to weigh around 25 pounds, and they're well suited to apartment life. Cavapoos are a designer breed, but you can find Cavapoo puppies for sale for under $500 with a little legwork.
We're here to help get you started. The breeders, kennels, and other resources below are good places to begin looking for your Cavapoo puppy. Don't forget to search your local area for puppies close to home.
Before you scroll down this guide, "Where Can You Find Cavapoo Puppies for Sale Under $500," check out: 12 Best Cavapoo Breeders in the U.S.! (2023) and Best Cavapoo Rescues for Adoption (2023) – Top 8 Picks!.
1. Adopt A Pet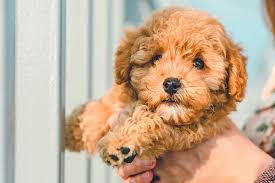 Adopt A Pet is a puppy marketplace featuring dogs from responsible breeders. In addition, individuals may post dogs and puppies that they're looking to rehome. Put simply, your puppy could come from just about anywhere, so make sure you get to know the seller before you put money down on your dog.
You can search Adopt A Pet by location and breed. If you like, you can include an age range in your search, too. If there are no Cavapoos in your area, similar dogs will be shown to you. Take a look at these babies — if you're not set on a Cavapoo, you just might find your perfect pup.
Breeders and other sellers are not screened by Adopt A Pet. You'll need to interview them. In the event that you've chosen a dog from a breeder or a rescue, do your research to find reviews. Only when you're comfortable with your seller should you proceed with the adoption.
Ask for vet records for your puppy. Your dog should be up to date on vaccinations and wormers upon arrival at your home. Find out a bit about your puppy's socialization and history, too. For example, if you're adopting a rescue he or she may need extra TLC to help with rehabilitation.
Adopt A Pet Details:
2. Keystone Puppies
Keystone Puppies is based in Pennsylvania, but their network of responsible breeders spans several states. No matter where you are in the United States, however, you can find Cavapoo puppies for sale under $500 with shipping and delivery.
Search the Keystone Puppies by breed, then scroll through the available listings. You'll find dogs ranging from well under $500 to over $1,000, but the prices are clearly marked below the pup's picture. Once you've chosen a puppy you're interested in, use the breeder's preferred contact method to get in touch.
Keystone Puppies does screen breeders. However, it's always a good idea to interview your kennel one-on-one so you can get a better idea of where your dog is being raised. Ask about vet care and pedigree. Your dog comes with a limited health guarantee but some breeders will offer an extended health contract.
Keystone Puppies Details:
3. Nextdoor
Nextdoor is a small social media platform in comparison to its counterparts like Facebook and Twitter. Despite its size, however, the platform has existed for over a decade and it's growing by the day.
Nextdoor is a good resource to help you find Cavapoo puppies for sale for under $500. The network comes with a huge benefit to you: your puppy's current owner or breeder could literally be your next-door neighbor. Adopting from a neighbor on Nextdoor is personal, and it may give you a bit more confidence to purchase a dog from someone you and your friends already know.
Nextdoor does not allow the sale of animals in its classifieds. However, if you conduct a quick search for Cavapoo puppies, you'll find individual posts that advertise dogs for sale. Some neighbors have set higher prices than others, and many puppies are available for just a small rehoming fee.
You'll want to bring a friend with you when you pick your puppy up. This is for your own safety, and it helps to have a second set of eyes to assist you in checking out your breeder's home environment.
Nextdoor Details:
4. Lancaster Puppies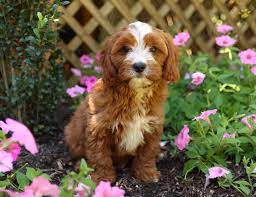 Like Keystone Puppies, Lancaster Puppies is in Pennsylvania and has a network of breeders across the United States. Lancaster Puppies does not ship puppies, but the team will help you find a third-party service that will safely transport your puppy to your local airport.
Search puppies by breed, and include Cavapoos and Cavalier mixes. Once your search results are displayed you can sort by price. Some puppies are listed under $200, and you're almost guaranteed to find a Cavapoo puppy for sale for under $500. Lancaster Puppies screens each breeder, so you can be sure your dog is coming from a safe place.
Cavapoo puppies from Lancaster will be vet-checked, vaccinated, wormed, and given a clean bill of health before they're permitted to go home. In most cases, you'll be required to spay or neuter your dog when it's age-appropriate. Speak to the individual breeder about whether breeding rights are available.
Lancaster Puppies Details:
5. Good Dog
Good Dog features listings by breeders, shelters, and the occasional individual. Do your research by checking reviews of breeders and shelters before you adopt your new dog.
Search "Cavapoo" on Good Dog then check out the puppies that are looking for a forever family. The puppies closest to your home will be listed first, but you can expand your search results to include nationwide results. Many puppies can be shipped and you can narrow your search results to only include those who can.
Unfortunately, those looking to adopt are currently unable to filter search results by price. You'll need to take a peek at each breeder and, in some instances, you'll need to contact the breeder.
As always, ensure your puppy has a healthy pedigree, and obtain a copy of your dog's vet records. Each puppy should be vaccinated, dewormed, and nose-to-tail vet-checked before joining a family.
Good Dog Details:
6. Social Media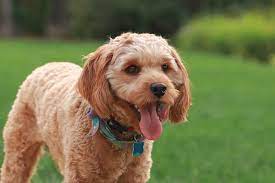 We touched on the social media platform Nextdoor, but you can find Cavapoo puppies for sale under $500 on other social media sites, too. One of the most reliable is Facebook, but you can find puppies on Instagram and other sites as well.
The steps you'll take to find a Cavapoo will vary from platform to platform. In most instances, you'll be able to search for the breed. Facebook, as one example, will allow you to enter "Cavapoo" into search.
Groups and pages will be listed, and you can join or follow them as you see fit. Within the search results, you'll also find posts from individuals who may be selling or rehoming a pet.
While you're searching the listings, join a few groups for enthusiasts! You can find "fan groups" like We Love Doodles that allow you to connect with other Cavapoo lovers in your area and around the world.
As best you can, vet your seller. Ensure that your puppy isn't coming from a puppy mill, which are notoriously unsafe and unhealthy environments for dogs. Before Gotcha Day, ask for vet references and call the vet to make sure your pup is current on his vaccines and wormers. Meet your breeder in person when you pick up your dog and bring a friend with you for your safety.
Social Media Details:
7. Local Shelters
Your neighborhood dog rescue has a Cavapoo puppy for under $500, you just need to ask. Do a quick Google search for "Cavapoo rescues near me" and take a look at the results. Each is likely a non-profit organization with a mission to rescue and rehome dogs in your local area. Check with a resource like CharityWatch to verify their authenticity.
Dog rescues will responsibly house your pup — either in the shelter or with a foster family — until adoption day. While in the charity's care, your puppy will be nose-to-tail checked by a veterinarian and will be vaccinated and dewormed. If your dog has a checkered past, he or she will be rehabilitated to the best of the shelter's ability.
All shelter dogs are spayed or neutered except in extreme cases. If you adopt a puppy, you'll need to place a deposit. This money will be refunded when you show proof the procedure has been completed.
Not sure that adoption is right for you? Apply to foster a dog. You'll provide shelter and food to a dog while he or she is waiting for a forever home. Generally speaking, the shelter will cover the cost of medical expenses but you'll want to check with the rescue to confirm this is the case.
Local Shelters Details:
Frequently Asked Questions
How much should I expect to pay for a Cavapoo?
Reputable breeders will charge anywhere from $1,000 to $4,000 for a Cavapoo puppy.
What color Cavapoo is more expensive?
Red and blue Cavapoo puppies tend to be the most expensive.
What is the best look for a Cavapoo?
The fluffy teddy bear cut is the most popular look for a Cavapoo.
Conclusion for "Where Can You Find Cavapoo Puppies for Sale Under $500"
The Cavapoo is a designer breed, but that doesn't mean the puppies have to come with a designer price tag. You can find Cavapoo puppies for sale near you for under $500 if you just look around a little bit.
The resources we've chosen for our guide are just a starting place You can find many more puppies for sale near you, but remember to always check the background of your seller to the best of your ability. This will give you the best possible chance of bringing a healthy, well-loved Cavapoo puppy home.
If you find this guide, "Where Can You Find Cavapoo Puppies For Sale Under $500," helpful, check out:
Before you bring home a Cavapoo puppy, learn more by watching "Cavapoo Dog Breed Guide | Dogs 101 – Cavapoo/Cavoodle" down below:
Garrett loves animals and is a huge advocate for all Doodle dog breeds. He owns his own Goldendoodle named Kona. In addition, he volunteers at the Humane Society of Silicon Valley, where he fosters dogs and helps animals. Garrett enjoys writing about Doodles and believes that dogs can teach humans more about how to live than humans can teach a dog.
Why Trust We Love Doodles?
At We Love Doodles, we're a team of writers, veterinarians, and puppy trainers that love dogs. Our team of qualified experts researches and provides reliable information on a wide range of dog topics. Our reviews are based on customer feedback, hands-on testing, and in-depth analysis. We are fully transparent and honest to our community of dog owners and future owners.