Connecticut is a small state on the east coast which means it may be extra hard to find a reputable Cavapoo breeder for this trending dog breed. While this isn't true of every dog breed, it is certainly true of Cavapoos because there simply aren't enough breeders. In fact, there aren't any Cavapoo breeders in Connecticut that we found to be reputable. 
Since there are no Cavapoo breeders in the state of Connecticut we have put together a list of breeders in neighboring states. At the end of this guide, we will also talk about some of the other options for getting a Cavapoo puppy in Connecticut. First, we want to focus on reputable breeders who are within driving distance so you can visit a potential breeder if needed.
If your family has decided that the Cavapoo, a Cavalier King Charles and Miniature Poodle cross, is the dog that will fit perfectly into your family, then you will be traveling out of your state to find a reputable breeder. While this seems like a reason to switch dog breeds – it isn't. Connecticut is close to many states and with the size, many breeders are only a few hours away.
Other articles you would like: Labradoodle Breeders in Connecticut and Poodle Breeders in Connecticut.
1. River's Edge Cavapoos
River's Edge Cavapoos is a breeder who breeds not only Cavapoos but Moyen Poodles as well. They can be found in Lowville, New York which is about a 3.5-hour car ride from Connecticut
This breeder spends most of their time outside with the dogs and other animals on their farm. One thing that will be certain when you pick up your Cavapoo puppy is that it will be very well socialized. With six kids of various ages, the River's Edge family exposes the Cavapoo puppies to children, noises, experiences, and other pets. This is wonderful for the development of the puppies and helps them transition to their new homes.
They do have a long waiting list and it will take around one and a half years to take your puppy home. However, she is one of the few Cavapoo breeders who have a refundable deposit.
This makes the waiting list more fluid than some other waiting lists. She encourages anyone interested in one of her Cavapoo puppies to get on the waiting list immediately because a spot could always open up sooner.
They are dedicated to the overall health of the breeding adults and puppies. All of the adult dogs undergo genetic and health testing before they are admitted into the program. Because of this extensive testing, the Cavapoo puppies do have a two-year guarantee protecting against genetic conditions. The whole health guarantee is laid out clearly on the website and is very detailed.
One aspect we like about River's Edge is the use of guardian homes. This is a way to ensure the puppies and breeding dogs are pets and have the best quality of life rather than living out their days in a kennel. All of the information about this is on the website for interested parties to look through.
River's edge Cavapoos puppies for sale are $3,500 each regardless of gender or color. The deposit required to save your spot is $250 but once you have picked your puppy, you will need to pay another $250 within 24 hours.
This Cavapoo breeder has all of the genetic information for breeding adults on the website for prospective buyers to look at. Being this transparent with the information is a positive sign for a breeding operation.         
Cavapoo Breeder Information
2. Dream Dogs By Christine
Dream Dogs By Christine is located in King of Prussia, Pennsylvania, which is about a 3-hour car ride from Connecticut. This breeder is on a mission to make sure all families adding a puppy to their family get the perfect dog for them.
The owner is Christine and has immense experience in the dog world as a dog trainer as well as the owner of a doggie daycare and training facility. She is not just your average dog trainer. She is a certified professional dog trainer, AKC Evaluator, and trick dog trainer.
All of this shows her dedication to making sure dogs are trained and well socialized. All of her Cavapoo puppies are started with basic training and foundational socialization practices to make sure they start on the right foot.
Breeding isn't just a side job for her as this is her day job along with training dogs and owners. Her Cavapoo breeding program isn't very big so it can be awhile between Cavapoo litters. She also breeds Cavachons and Cavadors if you're interested in those breeds.
Make sure you check back often and get on the waiting list if you want one of these Cavapoo puppies. Pricing does vary and is not set. This will depend on the dog breed, color, and gender. However, no matter what the price is, the deposit for all dogs is $500.
There is shipping available for an additional cost of $375. However, this is not the preferred method of pickup. They would rather new owners come to the facility to pick up the puppy, but they do know this isn't always possible which is why they offer the shipping option.
Cavapoo Breeder Information
3. Mulberry Farm Cavapoos
Mulberry Farm Cavapoos is another breeder on our list based in New York. This is not a long drive from Connecticut which is convenient for families nearby.
These Cavapoo breeders are a husband and wife team with 50 years of experience in and around the field of dog breeding as well as a horse breeding and showing. They have dedicated their lives to their animals publishing books and appearing on television shows.
Their Cavapoos puppies for sale range in price from $3,000 to $3,500 based on the color, gender, size, and the current demand. The puppies do come with a health guarantee.
To be on the waiting list a deposit of $500 must be made. This is non-refundable as to discourage parties who are not serious about purchasing a puppy and simply want to be notified. This is one of the most reputable Cavapoo breeders near Connecticut!
Cavapoo Breeder Information
Other Cavapoo Purchasing Options in Connecticut
While there are not any reputable Cavapoo breeders in Connecticut there are ways to purchase a puppy. These are puppy brokers, not breeders. So when you purchase a puppy from them, you typically don't know where they came from, you don't get to see their parents, and where the dogs were born. It is unlikely that the Cavapoo puppies came from a reputable breeder in Delware, but it is possible.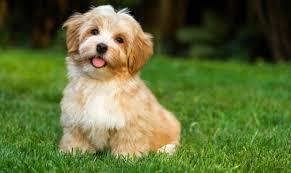 CT Breeder, even though the name says "breeder" this is not a breeder. This is a pet store in Connecticut. They have access to most dog breeds at different times. If you are going to buy a puppy from here then you need to ask if they can tell you where the puppies came from and about the breeder. This may not be possible but you ask anyway.
They do not just sell puppies. CT Breeder is also a pet store, training facility, and dog groomer. This is a pet store with many features and amenities as well as puppy sales.
Details
Address: 48 Westport Ave, Norwalk, CT 06851
Phone number: (203) 635-0412
Email: info@ctbreeder.com
Puppy Love is another pet store in Connecticut as well as other states. This is a chain pet store that buys Cavapoo puppies from breeders or brokers and sells them in the stores.
They have many different breeds of puppies including Cavapoos for sale in Connecticut depending on availability and demand. The pricing at pet stores for puppies is higher than when you get them directly from a breeder due to the overhead and need to make a profit.
It is always best to buy directly from the breeder if that is the direction you want to go when adding a puppy to your family. To find the best Cavapoos for families that will be healthy and happy, reputable breeders are the best option.
We do recognize that it isn't always convenient to travel out of state for a puppy, but it will be worth it when you have a healthy companion with a good temperament for years to come.
Details
Address: 37 Lake Avenue Extension, Danbury, CT 06810
Phone number: +1 (203) 743-5400
Conclusion for Cavapoo Breeders in Connecticut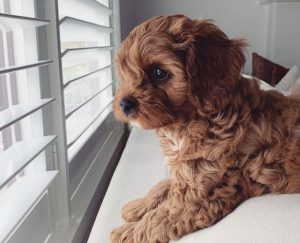 There's only a couple of pet stores to purchase a Cavapoo puppy in Connecticut. However, there are many reputable Cavapoo breeders located nearby the state of Connecticut. We always recommend that you buy from a reputable breeder so you can talk to an expert in a specific dog breed. In addition, you can see the parent dogs and see the health tests. Best of luck getting your next puppy!
Check out these other articles:
Garrett loves animals and is a huge advocate for all Doodle dog breeds. He owns his own Goldendoodle named Kona. In addition, he volunteers at the Humane Society of Silicon Valley, where he fosters dogs and helps animals. Garrett enjoys writing about Doodles and believes that dogs can teach humans more about how to live than humans can teach a dog.
Why Trust We Love Doodles?
At We Love Doodles, we're a team of writers, veterinarians, and puppy trainers that love dogs. Our team of qualified experts researches and provides reliable information on a wide range of dog topics. Our reviews are based on customer feedback, hands-on testing, and in-depth analysis. We are fully transparent and honest to our community of dog owners and future owners.