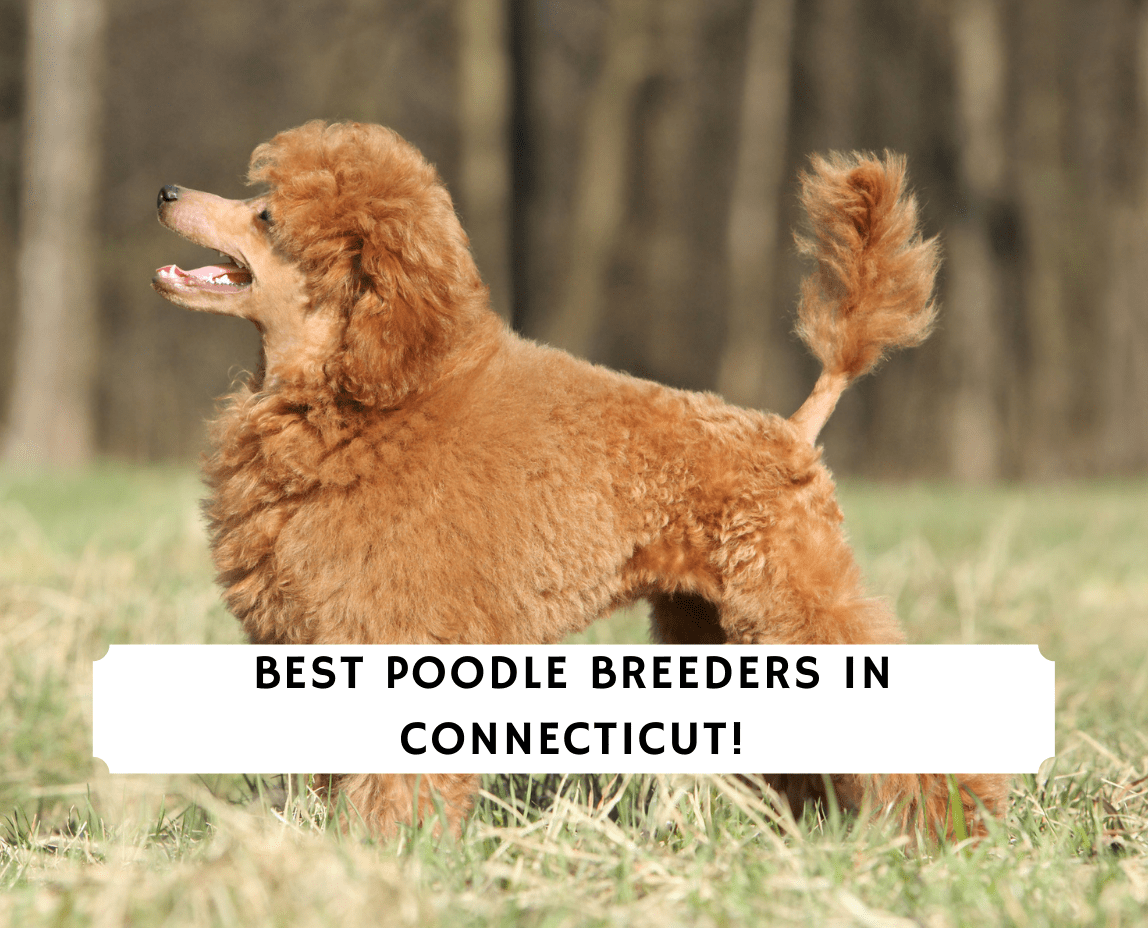 If you're looking to add a Poodle puppy to your family in Connecticut, you've certainly got some great options. If you want to be confident in where your puppy has come from and the details of their genes and medical history, adopting from a breeder can be a great option.
Reputable Poodle breeders in Connecticut do a lot of the heavy lifting when it comes to socializing and training the puppy to be ready to live in a forever home. They provide resources regarding their parents and medical background so you know what to expect with your new Poodle puppy in Connecticut.
You'll want to avoid backyard breeders and puppy mills at all costs. These are people that are selling cheap Poodles with no health checks, genetic testing, and won't let you tour their breeding operations. If you buy a Poodle from a puppy mill, not only are you supporting an unethical breeding practice, but you also may get a large medical bill in the future for an unhealthy dog. 
Other articles you will like: Best Dog Food for Poodles and Best Clippers for Poodles.
Poodle Breeders in Connecticut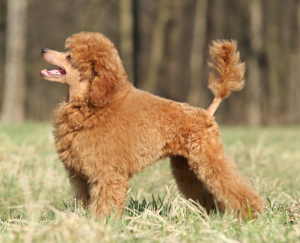 If you live in the state of Connecticut and are looking to add a Poodle into your family mix, connecting with a breeder can be a great next step. Before moving forward in any adoption process, you'll want to be sure to get to know the breeder, their background, and how they take care of the dogs and puppies they raise around Connecticut.
To help you get started in this important next step, here we share some of the top breeders in Connecticut selling Poodles. You'll find a brief description of the breeder as well as contact information if you are interested in learning more about the adoption process or about the dogs and puppies they offer.
1. Wool 'n Wind Poodles Connecticut

As a family-focused organization, the team at Wool 'n Wind is passionate about raising happy and healthy Poodle puppies in Connecticut to share with other families. They are focused on breeding Standard Poodles to ensure they are well in temperament and appearance. The team is dedicated to raising Poodles in a way that makes them successful as companions for their forever family.
In addition to the adoption services of Poodle puppies, they also offer several other articles and other resources to provide information and insight about raising happy and healthy Poodles. You can genuinely tell that they care about this dog breed.
Their website also shares a large photo collection that highlights the beauty, fun, and playfulness of this energetic and family breed. They also specialize in therapy dogs to bring the delight, comfort, and joy of the Poodle to others. Families who are interested in adopting one of their Poodle puppies in Connecticut can inquire with them to be put on a notification list for upcoming litters.
Poodle Breeder Information
2. CT Poodle Breeder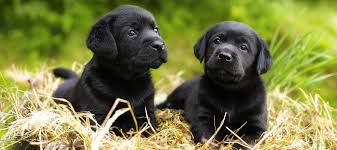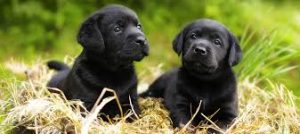 Browse a wide selection of puppies, including Poodles, from CT Breeders. They often have a wide selection of breeds to choose from so you can be sure to find the puppy that's right for you and your family.
Of course, they have Poodles puppies for sale in Connecticut. In addition, they also have several designer breed puppies such as Goldendoodles, Maltipoos, and Labradoodles if you are interested in exploring a Poodle mix.
Their Poodle Puppy Page describes the different kinds of colors and patterns you can expect to find on one of their Standard Poodle puppies. In addition, they share very helpful insights on choosing the right Poodle for you and your family.
In addition to adoption, CT Breeders also offers a wide range of other services in the puppy raising process. They host dog training opportunities as well as grooming services to ensure your puppy is looking its best.
They also have a line of toys and other pet products that you'll need, especially as you welcome your new furry friend home. Their blog section of their website also shares helpful insights and conversations on raising dogs and different breeds.
If you're interested in learning more about their pet store and other services, you can visit their store or connect with them via email or phone to learn more about available dogs.
Poodle Breeder Information
3. Madela Standard Poodles Connecticut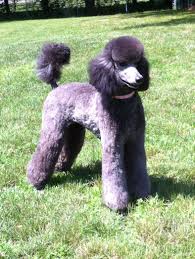 If you're looking for a Standard Poodle raised in a home with love and care, Madela Standard Poodles may have what you need. They breed and raise their Poodle puppies in Connecticut to be intelligent and healthy, not to mention have beautiful appearances.
Each puppy is raised in their own home on two acres of land. They come well socialized and ready for a variety of trainings and other activities. Within this home environment, their Poodle puppies in Connecticut grow to be accustomed to young children which makes them great additions to families.
With over 40 years of dog breeding experience, the owners have a passion for raising obedient and well-tempered Poodles that meet the breed standards. Their website shares a large collection of their available Poodle puppies for sale in Connecticut and breeding dogs so you can know what to expect. Their photos also may just warm your heart toward adopting a Poodle for yourself.
If you and your family are interested in learning more about adopting a Standard Poodle, you can begin with their online contact form. From there, you can get connected with the owner and learn more about available puppies to welcome into your own home.
Poodle Breeder Information
4. Mountain Mist Poodles Connecticut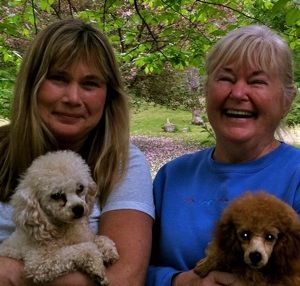 If you're on the lookout for Toy Poodles puppies in Connecticut, the team at Mountain Mist can help. As home-raised puppies, these tiny Poodles grow up to be happy and healthy members of the family. On their website, you can read updates about their dogs and upcoming litters that may be available.
With their love and devotion to Toy Poodles in Connecticut, you can be confident your puppy is raised with care and love. Their website also shares helpful information about the Toy Poodle to ensure that you choose the right dog for you and your lifestyle.
If you're interested in adding one of their puppies into your own home, you can connect with them via phone or email. Alternatively, you can set up an appointment to meet the available dogs.
Poodle Breeder Information
5. Poo Perfect Poodles CT
This home breeder specializes in Standard and Miniature Poodles that follow American Kennel Club standards. Each mini Poodle puppy is raised inside their own home in Connecticut which greatly improves socialization and the overall wellbeing of the puppy.
The parents of the puppies have also all been health tested and cleared to ensure that their Poodle puppies from the litters are healthy and happy. Their Poodle puppies in Connecticut typically cost from $1850 to 2100 unless otherwise stated.
Each Poodle puppy comes with lifetime support and a one-year health guarantee. Families who are interested in adopting a puppy can browse their availability on their website. Then, you can submit an application which is followed by a phone interview. These steps are important in ensuring a good match between the puppy and the family. You'll also be required to submit a deposit or holding fee to secure your interest in an upcoming litter.
As litters occur throughout the year, you may be added to a waiting list depending on availability. You'll have to contact them for their exact address as they prefer not to list it on the internet.
Poodle Breeder Information
More information about Poodle Puppies in Connecticut
With their lively personalities, nonshedding coats, and high intelligence, Poodles have grown in popularity as a breed. Whether you're looking for a Miniature, Standard, or Toy Poodle, their friendly temperament and smart interactions can be a fun addition to your family and lifestyle. The American Kennel Club even ranks the Poodle as No. 7 in popularity among dog breeds.
The Poodle may be most often identified for their nonshedding coat which is often curly or otherwise groomed in a fun way. Their coats are also hypoallergenic which can be a helpful thing to keep in mind if your family is especially sensitive to allergens.
Their three distinct sizes makes them a versatile option for a variety of settings whether you're looking for a cute cuddler or an active playmate. Toy breeds are the smallest and Miniature Poodles slightly larger. Standard Poodles are taller, have larger bodies, and tend to require more activity and room.
Conclusion for Poodle Breeders in Connecticut
If you've got your heart set on a Toy, Miniature or Standard Poodle, starting a conversation with a breeder in Connecticut can be a great next step. Use this helpful list of Poodle breeders in Connecticut to get started exploring availability and what your next step could be in welcoming home your own furry friend.
Garrett loves animals and is a huge advocate for all Doodle dog breeds. He owns his own Goldendoodle named Kona. In addition, he volunteers at the Humane Society of Silicon Valley, where he fosters dogs and helps animals. Garrett enjoys writing about Doodles and believes that dogs can teach humans more about how to live than humans can teach a dog.
Why Trust We Love Doodles?
At We Love Doodles, we're a team of writers, veterinarians, and puppy trainers that love dogs. Our team of qualified experts researches and provides reliable information on a wide range of dog topics. Our reviews are based on customer feedback, hands-on testing, and in-depth analysis. We are fully transparent and honest to our community of dog owners and future owners.