Do you love the beach and want to find the best beach dog names for your future companion? The beach is an incredible place to spend a warm, sunny day. If you love the beach, why not use beach-themed dog names to name them after a place with a special spot in your heart? There are so many cute beach dog names worth using, which would be extremely cute for your furry friend.
Whether a tiny, teacup puppy or a big husky dog, all pets have beach-themed dog names. Naming a dog can be just as stressful as picking out a name for a newborn baby. You have to pick something that fits the little one. There is a ton of pressure to pick the right name. Below is a long list of beach dog names to help you create a cute, unique name for your new furry friend.
Before you scroll down this list of beach dog names, you can check out these other recommended dog names from our team at We Love Doodles: Best Coffee Names For Dogs and Best Dope Dog Names.
Beach Names For Dogs
There are dozens, if not hundreds, of great beach-themed dog names. You can't go wrong with any of these; at least one will be perfect for your little puppy. Some beach dog names may seem pretty obvious and will be dead giveaways as far as beach-themed dog names go. However, many of them are rather inconspicuous.
Most people may not even make the connection to the beach until you connect the dots for them. In this article, you will see a list of over 100 popular beach-themed dog names, including beach-themed dog names for female puppies, beach-themed dog names for male puppies, and coastal dog names.
The options are almost endless. They range from the names of cities, islands, and beaches to fruits, drinks, and popular fictional characters who spend their time at sea. There are also cute names that come from famous people and surfer slang.
Here is a list of some of the most popular beach dog names:
Breeze (or Bree)
Summer
Sunni
Curly
Current
Shell
Coral
Marley
Tommy (after Tommy Bahama)
Bahama (the cluster of islands called the Bahamas)
Ripley (a popular surfer brand)
Bondi
Jetty (a structure that projects from land out into the water)
Kini (swimwear line)
Bronte
Oceania (the geographic region that includes Australasia, Melanesia, Micronesia, and Polynesia)
Kite
Scuba
Crab
Marina
Nami (in Japanese, it means "wave")
Atlantis (lost city underwater)
Talulah
Ripper (means to surf extremely well)
Hanalei (a small town on the north shore of Kauai in Hawaii)
Kailani (in Hawaii, it means "sea and sky")
Skye or Sky
Piper
Bay or baye
Laika
Laki
Kaia
Emery
Rio
Java
Bodhi
Rafe
Nash
Calla
Indie
Kira
Gully (a ravine formed by water)
Dawn
Dusk
Miley
Caspian (after the Caspian Sea)
Chase
Sailor
Captain
Zhara or Xara
Nico
Misty
Pomela (is the largest citrus fruit from the family Rutaceae and the principal ancestor of the grapefruit)
Lola
Finn
Luca or Luka
Cruz
Marlin (the name of a fish)
Oakley (a popular sunglasses brand)
Roxy (a popular surfer brand)
Nixon
Vissla
Element (weather elements like rain, sun, etc.)
Maya
Tiffany
Zeal
Capri
Ukulele (popular instrument)
Hula
Lūʻau
Shippy
Leech
Windy
Dora
Gaffs
Salty
Hook
Lil Yachty
Davit
Frigate
Carena
Wharf
Timber
Hank
Lee
Davit
Magellan
Bitt
Matey
Waves
Taffy
Dory (the name of a small shallow boat)
Fiddly
Dunkie
Bowers
Splash
Moby
Ropes
Stormy
Dodger
Del Mar
Moon
Lazar
Ruddy
Nemo
Stevey
Sinbad
Bitsy
Dunkie
Portia
Rivers
Bitsy
Scuba
Scuttles
Peter
Bowie
Annie
Schooner
Guppy
Snooty
Mizzy
Keelie
Puffer
Queenie
Stemson
Lagoon
Turtle
Lita
Admiral
Swabs Stemson
Ferry
Orca
Elmo
Diver
Gill
Neptune
Whips
Kent
Floats
Tacky
Tan
Coconut
Pineapple
Mango
Banana
Papaya
Acai
Guava
Rambutan
Pina
Colada
Mojito
Margarita
Daiquiri
Mai Tai
Caipirinha
Cuba Libre
More Dog Names: Best Fire Dog Names and Best Boujee Dog Names.
Coastal Dog Names
You don't have to choose a beach dog name based on a person or thing at the beach. You could pick a beach dog name based on a coastal area. There are plenty across the world that are notable. Or, you can choose a beach dog derived from a beach with significant meaning to you. Those could be an inspiration for your beach dog name.
Here's a list with some suggestions:
Champagne (after Champagne Beach)
Aroa (after a beach)
Bondi (after Bondi Beach in Australia)
Copa (Copacabana beach in Brazil)
Chiva (after blue beach La Chiva)
Langkawi (beach near Malaysia)
Bells (names after famous surfing spots in Australia)
Grace (Grace Beach in Turkey)
Maui (an island in Hawaii)
Hawaii (a state in the United States located in the Pacific Ocean)
Malibu (a city in California)
Monica (after Santa Monica)
Kauai (an island in Hawaii)
Daytona (named after a city in Florida)
Kahoʻolawe (an island in Hawaii)
Lānaʻi (an island in Hawaii)
Molokaʻi (an island in Hawaii)
Oʻahu (an island in Hawaii)
Kauaʻi (an island in Hawaii)
Niʻihau (an island in Hawaii)
Maho (after Maho beach in St. Martin)
Nido (El Nido beach in Palawan, Philippines)
Crusoe (Robinson Crusoe)
Honopu (beach in Hawaii)
Nungwi (Nungwi Beach in Zanzibar)
Reduit (a famous beach in St. Lucia)
More Dog Names: Top Pixar Dog Names and Blonde Dog Names That Actually Work.
Beach Male Dog Names
If you are searching for a name that is not gender-neutral, plenty of beach-themed dog names are perfect for our male furry friends. These range from Duke to Pelican. The options are endless.
Here is a list of beach male dog names:
Mach
Dorian
Barney
Knot (it's a unit of speed)
Pirate
Jack (after Captain Jack Sparrow from the film "Pirates of the Caribbean")
Aggro
Hurley (a famous surfer brand)
Volcom (a famous surfer brand)
Pelican
Kook (the name for an unprofessional surfer)
Kahuna (as in "The Big Kahuna")
Duke (named after the father of surfing Duke Hanahamka)
Mack
Cruseo
Barney
Bambora
Miki (named after Miki Dora, a king of Malibu)
Cruise
Bamboo
Cargo
Harbor
Barrel
Reef
Bogs
Crest
Breaker
Bilbo
El Rollo
Lido
Doc (after a pioneer of the surf culture)
Blue (color of the ocean)
Maverick (named after a prominent surfing location)
Rusty (considered the best surfboard among surfers)
Laird (after Laird Hamilton)
Carver
More Dog Names: Best Yoga Dog Names and Best Beer Names For Dogs.
Beach Female Dog Names
If you are looking for female-specific names for a girl dog, this long list will help you narrow down some ideas. The names are pretty unique and haven't been used often. Even if you see one that is a little out there, don't discount it quite yet. It may just grow on you.
Lanai (island of Hawaii)
Darya
Sandy
Blondie
Keala (named after Keala Kennelly, a famous surfer)
Pearl
Chop
Aqua
Azure (it's the color of the deep blue water in the ocean)
Pits (the name for the center of the wave)
Bino (the part between the two large waves)
Seas
Indigo
Mysto
Moana (the word means "ocean," but is also the name of the hit Disney movie "Moana")
Maya (Hebrew word for water)
Dawn
Haven
Pebbles
Star
Ariel
Adella
Ava
Dune
Eliana (daughter of the sun)
Sun
Sunset
Gidget (word for a small female surfer)
Bombora
Coco (after coconut)
More Dog Names: Best Patriotic Dog Names and Unique Male Dog Names.
Conclusion For The "Best Beach Dog Names"
There you have it. There are so many different beach-themed dog names that you can use for the newest family member. Some beach dog names are a little out there, and others are pretty obvious. But, hopefully, this list gave you a good sense of what to name your pet.
You only get to name them once, so taking that process seriously is vital. It's also important to give their name meaning. If that means naming them after something you love, that's a great way to have an extra special bond with your new puppy.
For more guides similar to this list of beach dog names, you can check out these other dog names from our team at We Love Doodles:
Before you decide on a name for your dog, you can learn more by watching "How to Choose the Perfect Dog Name" down below: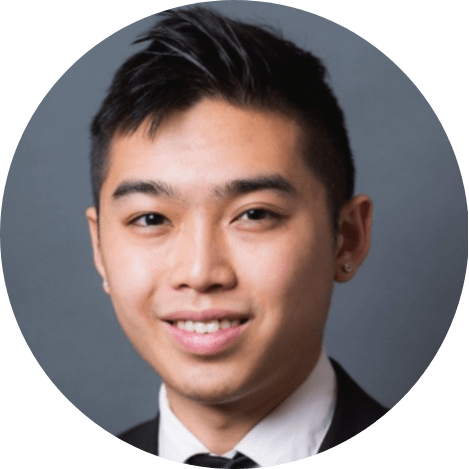 Andy is a full-time animal rescuer and owner of a toy doodle. When he's not saving dogs, Andy is one of our core writers and editors. He has been writing about dogs for over a decade. Andy joined our team because he believes that words are powerful tools that can change a dog's life for the better.
Why Trust We Love Doodles?
At We Love Doodles, we're a team of writers, veterinarians, and puppy trainers that love dogs. Our team of qualified experts researches and provides reliable information on a wide range of dog topics. Our reviews are based on customer feedback, hands-on testing, and in-depth analysis. We are fully transparent and honest to our community of dog owners and future owners.