Even if you've got a limited budget, there are still ways to find a puppy for sale in Virginia for under $500. If you're looking to welcome a puppy to your home but are on a bit of a budget, we've got you covered.
One of the best ways to find cheap puppies in Virginia is through adoption. By adopting your puppy, you'll not only be able to provide your puppy with a second chance at a home, but you'll also have the guidance of a shelter.
By adopting from a shelter, your puppy is also sure to come with the necessary medical evaluations and care. Most shelters will also provide you with everything you need to get started with your new puppy from its overall temperament to the best way to go about caring for your puppy.
Adoption also means that you're able to fight puppy mills, which churn out puppies and do not take the welfare of the mother or puppies into consideration.
We've put together a list of some of the best places to find puppies for sale in Virginia for under $500. A vast majority of the places listed below are shelters and you're sure to find a puppy that suits your needs.
Before you scroll further down this guide, check out these other dog-related articles: Best Dog Breeders in Virginia and Best Dog Rescues in Virginia.
1. Hope For Life Rescue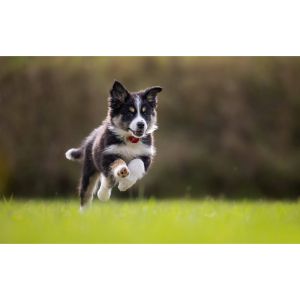 At Hope For Life Rescue, you'll be able to adopt a puppy for $350. The adoption fees not only include spaying or neutering but also first-year vaccines, initial deworming, flea and tick treatment, microchipping, and lifetime registration.
If you find a dog that you would like to adopt, the first thing that you'll need to do is fill out a dog adoption application.
After your application has been approved, you'll then be able to make an appointment and visit the facility. The shelter is located in Virginia Beach, Virginia, and has been around since 2002.
All of their adoptable dogs are listed on their website, and they also have a 'Donate' and 'Volunteer' section in case you're interested in helping out in other ways.
Hope For Life Rescue Details:
2. Richmond SPCA
At the Richmond SPCA, their standard adoption fees are $200 for puppies that are younger than six months, making them one of the best places to find puppies for sale under $500 near Richmond, VA.
The adoption process at the Richmond SPCA is relatively straightforward. You'll arrive at their center before you are welcomed through to the adoption areas and get to see if there's a particular puppy that you'd like to adopt.
Before visiting the facility, the Richmond SPCA recommends filling out an adopter survey. This survey will help the adoption counselor pair you with a puppy that is best suited for your lifestyle and circumstance.
The Richmond SPCA also offers other services such as pet training classes, as well as a full-service veterinary hospital that provides quality care at a reduced cost. Treatment options are affordable and they have everything from wellness care to dental X-rays, geriatric care, and more.
Richmond SPCA Details:
3. Heritage Humane Society
Looking to welcome a puppy to your home? If so, check out the Heritage Humane Society. You'll be able to adopt puppies there for $225 and they come with everything from temperament testing to a wellness exam, heartworm test, and more.
The adoption process is also relatively straightforward. You'll fill out an adoption application form before heading to the Heritage Humane Society. There, you'll get to know more about the pet's information and medical history and ask any questions that you have.
If you're not looking to adopt at this time, you can also donate or get involved by volunteering for events.
The Heritage Humane Society also provides comprehensive services for pet owners such as outreach programs, pet food assistance, and low-cost vaccines. If you're interested, you can always take a look at their website for further information.
Heritage Humane Society Details:
4. Lucky Dog Animal Rescue
Another great place that you can get your puppy from is the Lucky Dog Animal Rescue. Adopting a puppy from here costs $425 and they do have a rather extensive adoption process.
To begin the process, complete the dog adoption questionnaire. Then a Volunteer Lucky Dog Animal Rescue Adoption Coordinator will email you with more information.
From there, they will conduct any checks such as a virtual home visit and a vet check before deciding if you will be approved to adopt the puppy. Lucky Dog Animal Rescue is a volunteer non-profit and they have a list of their puppies available on their website so you can look ahead.
The website also has a donate and volunteer section, where you can buy some pet goodies from the links that they've got on their website. All of the profit goes to saving both dogs and cats at high-kill shelters.
If you're new to adopting a puppy, Lucky Dog Animal Rescue also has an extensive pet resources section on its website.
Lucky Dog Animal Rescue Details:
5. Fredericksburg SPCA
If you're looking to find your new best friend in puppy form, consider adopting from the Fredericksburg SPCA. Not only can you adopt a puppy for $350, but the adoption fee also includes everything they could possibly need from heartworm testing to a free 30-day pet insurance trial and more.
To adopt a puppy, head to the SPCA and sign in before looking at the available dogs in their kennels. They also have their available puppies on their website to view ahead.
Once you've taken a look at the dogs, speak with the adoption staff to ask questions about the puppy you are interested in. Then proceed with the adoption process accordingly.
You can also get involved with the SPCA by volunteering, donating, or fostering. They also host various programs and events throughout the year, so check their calendar for more information.
Fredericksburg SPCA Details:
6. Harmony Rescue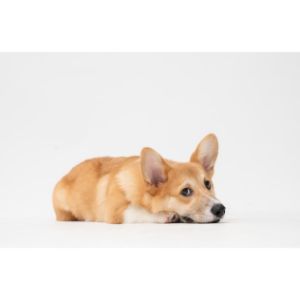 Adoption fees at Harmony Rescue cost $100 and all dogs come with a bath, heartworm test, and more. The rescue is located in Rustburg, Virginia, and features large green lawns and rustic barns.
If you are looking to adopt, complete an application before calling Harmony Rescue to follow up. All of their adoptions are by appointment only. While Harmony Rescue doesn't normally have puppies they do occasionally have a litter of puppies.
If you would like to support the rescue, you can also donate or volunteer with Harmony Rescue. The rescue has been around since 2004 and their goal is to find both dogs and cats a loving home.
Harmony Rescue Details:
7. Project Second Chance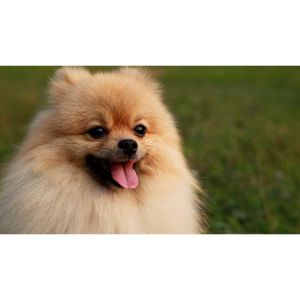 Project Second Chance, is dedicated to rescuing, rehabilitating, and finding forever homes for the animals they rescue. If you're looking to adopt, you can first take a look at the puppies available on either Petfinder or Social Media. When you find a puppy you like, submit an application.
Once your application has been reviewed and you've been deemed a fit, you will be contacted schedule an adoption appointment.
If approved, you will then have time to gather supplies and prepare your home for your new puppy. Regarding adoption fees, the cost is $500 at Project Second Chance for all rescues.
This cost doesn't just cover shelter, but also transport and vet care. If you're not able to adopt at this time, you can consider donating, volunteering, or attending one of Project Second Chance's events. They also have foster opportunities if this is something that you're interested in.
Project Second Chance Details:
Pet Classifieds
While pet classifieds may sound intimidating, there are dog-specific classifieds that only work with reputable dog breeders. Filter your location, price range, and other details to find a puppy in Virginia for under $500.
Greenfield Puppies is a reputable dog classifieds website with breeders across the US. They have puppies of all breeds that all come with their vaccinations and a health guarantee. The health guarantee ensures that the premium you paid for a healthy puppy is protected if a health issue is found after purchase. Greenfield Puppies is the best way to find cheap puppies in Virginia that are for sale by reputable breeders in loving homes.
PuppySpot also has a zero-tolerance policy against puppy mills and conducts regular check-ins with their breeders. This site focuses on getting you the puppy you want by focusing on securing travel instead of focusing on location.
FAQs
Where can I find puppies for sale in Virginia for under $500?
Dog rescues are the best place to find puppies for sale in Virginia for under $500. Next, check pet classifieds that have a zero-tolerance policy for puppy mills, such as Greenfield Puppies and PuppySpot.

General online marketplaces like Craigslist and Facebook Marketplace or Facebook groups are also good places to search. It's important to keep in mind that you're more likely to find puppy mills, which means the puppies are more likely to have health issues. Beware of scammers and use online safety precautions when buying puppies from these sites.
How much does it cost to adopt a dog in Virginia?
In Virginia, adoption fees cost about $100-$450. Animal rescues charge an average of $250-$300 to adopt a dog or puppy. Some rescue organizations charge based on the dog's healthcare needs or based on the type of dog.

Adoption fees typically include veterinary care, spaying or neutering, vaccinations, microchipping, and housing the animal.
Is Greenfield Puppies legit?
Greenfield Puppies has been in business for more than 10 years, and is a legitimate way to buy a puppy online. They run extensive checks on the breeders in their registry and require a health guarantee for all puppies.

The research and home checks done by Greenfield Puppies prevent puppy mills from being able to list their dogs on the site. They also require vaccinations, records, and a breeder profile for their breeders. Check out their website for more information on their standards and guarantees.
Conclusion For "Where Can You Find Puppies for Sale in Virginia Under $500"
As seen above, there are quite a few places where you would be able to get puppies for sale in Virginia for under $500. Out of the choices available, adoption centers and rescues are definitely the best place to adopt your puppy and provide them with a second chance at a loving home.
Most shelters and rescues also have an extensive application process to ensure that you're matched with a puppy that would best suit your lifestyle.
With the application process, you will be required to fill out an application that consists of information such as where you currently live, whether or not you have children, whether you've had a puppy before, and more. Some rescues and adoption centers will also need to either pay you a home visit or proceed with a virtual home tour.
If you're able to head to the adoption center, rescue, or shelter to see if you're able to meet the dog first. After all, there's nothing like seeing if there's a special connection in person. With some adoption centers, you'll even be able to bring home your puppy on the same day.
A small selection of online dog classifieds are also a great choice. They work hard to make it easy to find puppies in your location and price range without supporting puppy mills.
Regardless of where you choose to buy your puppy, it's important that you're prepared and ready to welcome a puppy to your home. After all, a puppy can be a great deal of responsibility.
If you find this guide, "Where Can You Find Puppies for Sale in Virginia Under $500," informative and helpful, you can check out these other dog-related articles from our team:
Before you find a puppy for sale in Virginia under $500, you can learn more about how to care for your puppy by watching "Raising a Puppy. Everything You Need to Know" down below:
Garrett loves animals and is a huge advocate for all Doodle dog breeds. He owns his own Goldendoodle named Kona. In addition, he volunteers at the Humane Society of Silicon Valley, where he fosters dogs and helps animals. Garrett enjoys writing about Doodles and believes that dogs can teach humans more about how to live than humans can teach a dog.
Why Trust We Love Doodles?
At We Love Doodles, we're a team of writers, veterinarians, and puppy trainers that love dogs. Our team of qualified experts researches and provides reliable information on a wide range of dog topics. Our reviews are based on customer feedback, hands-on testing, and in-depth analysis. We are fully transparent and honest to our community of dog owners and future owners.