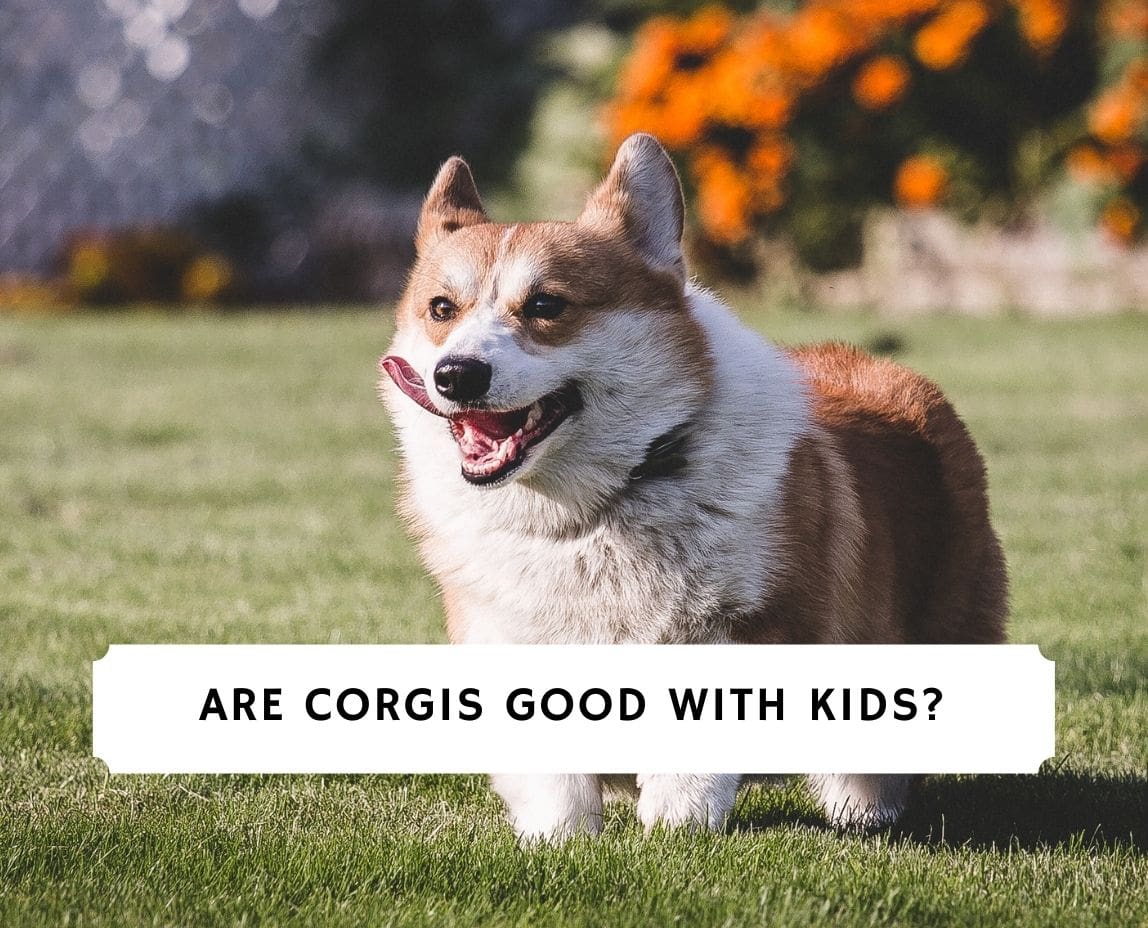 Whether you have a Corgi guest coming over or you're planning to get one, you're probably thinking twice because there are kids at home. Are Corgis good with kids? Corgis are one of the most popular dog breeds in the United States. They are energetic, loyal, loving, and intelligent animals. Along with all these traits, one of the biggest considerations families have when welcoming a pet into their home is if they are good with kids. It is a fair consideration because some dogs may have some lovable traits but aren't reliable around kids. And your kids must be safe in their own homes. If you're looking to bring home a Corgi, this article will guide how good Corgis are with children.
Before scrolling down this article "Are Corgis Good With Kids," you might find these guides helpful: Are Goldendoodles Good With Kids and Are Labradoodles Good With Kids?
Corgi Information
Corgis are popular family pets. They are great around kids but can get a little troublesome if they aren't adequately trained. Corgi's personality vibrates with affection and energy. It is for this reason that you should get your Corgi trained. Corgis are known to be one of the most intelligent dog breeds out there. This is why they take well to obedience training. You should have no problems teaching your Corgi tricks and other commands because you are working with a brilliant dog at the end of the day.
On the flipside, Corgis are also reputed for being stubborn. It's not that Corgis don't love their owners; they tend to be strong-willed and don't blindly follow their owners' orders. Like any intelligent animal, Corgis require mental stimulation. The lack of it can make them loud and destructive. As a parent, you wouldn't want your Corgi to be loud around your kids.
Corgi Breeders: Best Corgi Breeders in Illinois and Best Corgi Breeders in Pennsylvania.
Corgis Are Great With Kids
These short and stubby dogs can get along with kids in a household quite quickly. As mentioned earlier, these dogs are highly affectionate. Corgis tend to develop strong connections with people in a family. Corgis will naturally be loving around kids.
Corgis Are Energetic
These dogs are one of the most energetic breeds on the planet because they are a herding dog breed. They need their energy to keep up with animals on a farm. This is a good thing because kids are upbeat and energetic. Having a dog that can match your kids' level of liveliness is needed. They make for good companions for your children. Corgis require an hour of exercise daily, and having a kid with the dog will ensure both of them get the required amount of physical activity.
Dogs For Kids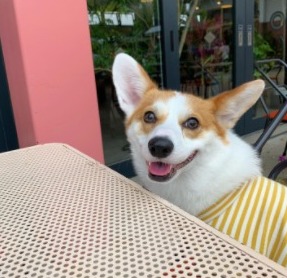 Dogs are naturally not aggressive animals and will not unreasonably attack humans. But this doesn't mean that mishaps can't occur. Large dog breeds don't understand their strength and can knock over a child. Corgis are often called "kid-sized dogs." A Corgi ideally weighs between 22 to 30 pounds, making them the perfect size for kids. This doesn't mean that a Corgi can't knock over a child. Out of excitement, a Corgi can easily do so, but the damage would be less because of the difference in weight and size.
As Corgis are naturally intelligent animals, efficiently training the animal will ensure that your child is safe. That being said, all large dogs don't pose a threat to children. There are incredibly calm large dogs like St Bernard, which are plentiful around kids. Ultimately, the kind of dog you want to bring to your house is up to you.
Corgi Breeders: Best Corgi Breeders in North Carolina and Best Corgi Breeders in New York.
Disadvantages of Raising a Child with a Corgi
One thing parents and individuals must understand is that all Corgis are not the same. There are some Corgis that are naturally loving and affectionate, whereas there are others that are aggressive. One should look at multiple aspects, including the challenges of raising a child with a Corgi.
Corgis Tend to Nip at Kids
As mentioned earlier, Corgis are herding dogs. They were initially bred to look after and move animals on farms. They've been doing this for over a thousand years, with their roots tracing back to the Celts tribe. Most Corgis are not herding dogs but carry some herding instincts genetically. A Corgi's herding instincts may surface after observing kids because of the similarities between them and cattle. They tend to nip, herd, and chase after kids.
Corgis tend to nip at the heels, as they do with cattle. Nipping is not life-threatening, but it can potentially harm a child. A child can fall or have a wound on their legs. It's hard to overcome this behavior because it comes naturally to a Corgi, but this also endangers a child. With proper obedience training on what behaviors are acceptable in the household, you may be able to curb your Corgi's herding instincts.
Corgis Are Loud Animals
Corgis tend to be very vocal. This can be stress-inducing for sensitive children. If your kid gets easily surprised or scared by loud noises, then having a Corgi in the house is a bad idea. New-born kids are susceptible to any loud noise. Therefore, Corgis are not an ideal fit for newborns. The loud bark of a Corgi can easily send a newborn kid into tears. Herding dogs genetically have a deep and loud bark. They require this specifically to draw the attention of cattle, sheep, and any livestock. Due to their small stature, Corgis need to have loud and deep barks.
Corgi Rescues For Adoption: Best Corgi Rescues in Ohio and Best Corgi Rescues in Colorado.
How Do You Set a Home For a Corgi?
If you plan to bring home a Corgi, you need to follow a few steps to create a safe environment for both your dog and your child. A safe environment is essential for the development of your child and Corgi because both these beings are sensitive, and you don't want to induce stress in the lives of either.
Teach Your Child
Yes, training your child is equally important. You must train your kid on how to communicate with a dog, especially a small one. Kids are exceptional visual learners, which is why you should lead by example. Like most dog breeds, Corgis also experience anxiety. If your child is rough with the Corgi, your dog can get stressed and worried quickly. Given their small structure, they are more likely to get intimidated by rough kids. You must set rules for your kids.
The most important rule should be to behave gently with the Corgi at all times. Even screams and yelling can induce stress in the dog. You should also train your child not to pull the ears or any other body part of the Corgi. This can lead to unwanted aggression. Corgis are also known to love their food. You should ensure that your child doesn't disturb a Corgi while eating.
They are known to indicate signs of food aggression. It may be difficult for your child to learn all these things. Hence, you should not let your kid interact with your dog if he/she is unable to learn these steps and should only be allowed near your dog when they have known these steps.
Train Your Corgi
Along with your kid, your Corgi should also be trained. A Corgi should also understand how to behave around little kids. It would be best if you started preparing your Corgi the day you bring it home. They are bright animals and will take to training effectively. Teach your Corgi basic commands before letting it near your kid. For example, sit, stay, down, come, and kneel. You should also teach other commands like stop, get-up, and no. These commands will come into use.
These commands fall under obedience training. This is important because they give you a little more control over the dog. The dog will also end up understanding where to draw the line while playing with kids. It would be best if you also got your kids involved in obedience training. This will build trust between your kid and the Corgi. Kids can establish dominance over the Corgi and create a strong relationship.
Socialize Your Corgi
If you want your Corgi to be friendly and loving, then socialize the dog when you first bring them home. Introduce your Corgi to as many people and kids as possible to ensure that your dog is social. The best time to socialize your dog is between the first three to twelve weeks in the puppy's life.
You can bring over your kid's friends or guests and socialize your dog, or you can take your Corgi to a dog park. Socialization is a slow process, and you don't want to rush it. Always study your dog's mood before socializing with it. If you can see that your dog is not in the mood to interact with other people, don't force it to do so.
Corgi Dog Product Recommendations: Best Dog Bed For a Corgi.
Conclusion For "Are Corgis Good With Kids"
The bottom line is, if you have a kid in the house, then bringing a Corgi is not such a bad idea. Giving your kids the chance to grow up with a dog is a huge service to the kid. The Corgi is an amazing choice because of how affectionate it is. All you have to do is follow a few steps to create a safe environment for your child and dog and you're good to go.
For articles with mentions of the Corgi dog breed, check out:
To learn more about the Corgi dog breed, watch "Things To Know If You Want a Corgi Puppy" from VlogAfterCollege down below: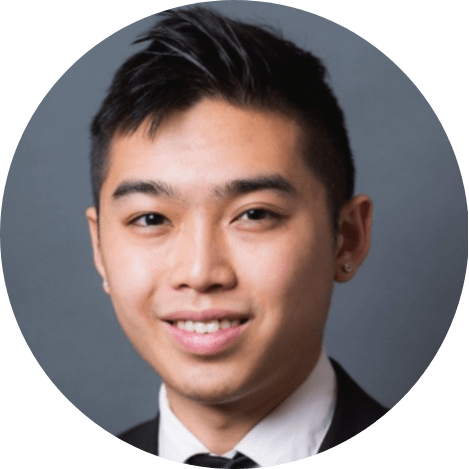 Andy is a full-time animal rescuer and owner of a toy doodle. When he's not saving dogs, Andy is one of our core writers and editors. He has been writing about dogs for over a decade. Andy joined our team because he believes that words are powerful tools that can change a dog's life for the better.
Why Trust We Love Doodles?
At We Love Doodles, we're a team of writers, veterinarians, and puppy trainers that love dogs. Our team of qualified experts researches and provides reliable information on a wide range of dog topics. Our reviews are based on customer feedback, hands-on testing, and in-depth analysis. We are fully transparent and honest to our community of dog owners and future owners.