When you're a dog owner, specific tasks have to be done to ensure a better life for your companion. If you're a first-time dog owner and the time is approaching, you're probably wondering what to expect after neutering your dog. At first, puppies get their vaccinations and then boosters after that. Your companion should participate in behavior and obedience while it is still young. Dogs should be given deworming medication to help keep them worm-free. For most dogs, getting spayed or neutered is just a part of life. Preventing them from having puppies is often not the most pleasant experience for your dog, whether male or female.
The process, called neutering for male dogs and spaying for female dogs, removes their reproductive parts. As the dog owner, if you aren't familiar with the process, it can first seem like it would be stressful and painful for your dog. While it will involve some post-operation discomfort, the pain is minimal and is all-around better for your dog in the long run. Here we share some essential things to know about the process to help you be prepared if you're planning on getting your dog neutered. You can help make your dog feel comfortable and at ease during the entire process by being informed.
Before you scroll down, here's a related article: Spaying or Neutering Your Doodle
Why Neuter Your Dog?

With the potential discomfort that is associated with neutering, why have it done in the first place? As it turns out, there are several benefits to neutering your dog. While it may sound mean, it helps promote a healthy life. Some of these benefits include eliminating the chance of testicular cancer and reducing the risk of prostate disease. Beyond health benefits, a neutered dog also tends to behave differently than a non-neutered dog.
Neutering can help to improve a dog's behavior. This is because removing the reproductive organs alters the balance of hormones in your dog's body. They will be less likely to mark their territory as they tend to be less aggressive and dominant after neutering. They may also be calmer and not as preoccupied with finding a suitable mate for them to reproduce with. While it can be a painful process, neutering your dog brings both physical and mental benefits essential to recognize in deciding to neuter your dog.
Dog Health-Related Articles: Can Dogs Get Parvo Twice and How Long Will My Puppy Poop Worms After Deworming?
When Should Dogs Get Neutered?

When it comes to neutering your dog, it's best to get it over with early on. Typically, a puppy is neutered between six to nine months old. This timeline is slightly later than for female dogs, recommended to be spayed by five months old. Smaller dogs may also be neutered earlier than larger dogs, as they may not be at risk for orthopedic issues. They may be better suited to be neutered from nine to twelve months of age for larger dogs. Puppies need to be neutered young for the best health results. As a dog gets older, the potential for complications with the neutering process increase.
Older dogs also take much longer to recover, even up to a week, to start feeling like themselves again. Younger and smaller dogs tend to heal the quickest, often within just a couple of days. Before the operation, the veterinarian will typically do a blood test to ensure that your dog is healthy and in good shape for surgery. When it's time for your dog to get "snipped," it's vital that they don't eat in the previous eight hours due to the anesthesia. Following the straightforward and smooth surgery, your puppy undergoes postoperative care. Typically, male dogs are not required to stay over at the veterinarian for monitoring. They can continue to be cared for and recover at home.
Dog Health-Related Articles: Best Dog Allergy Test and Chicken Allergy in Dogs.
What To Expect After Neutering?

Like any other type of surgery, there is a recovery period involved in having your dog neutered. The neutering process consists of putting your dog under general anesthesia so they won't feel any pain. While you and your dog may feel a little bit nervous about the procedure, rest assured that this process happens for the majority of male dogs. It's no reason to be anxious or worried, as long as you are committed to being a caring dog owner. As the veterinarian preps you on the surgery and post-care, be sure to follow their instructions and directions.
Knowing how to best care for your dog can help them recover quickly and without any complications. Despite the smooth process, there are some things you may notice about your dog's behavior following the surgery. These recovery signs include things like not being hungry or feeling nauseous. This is relatively common and is no reason to be concerned. Whether from the change of pace or the lingering effects of anesthesia, nausea should dissipate within a day or so.
Dogs may also be tempted to lick their stitches or check out what happened to them. Regardless of what type of stitches were used, they mustn't lick themselves. If needed, you can put a medical cone around their head to prevent them from reaching and lick themselves. Make sure they keep the cone on, too. Chances are, they will be very tempted to remove it from their neck as it can feel uncomfortable and unnatural. Whether you go out for a walk or are relaxing at home, make sure they keep the cone on. While it may not be pleasant, it is undoubtedly for their own good.
You can also expect to notice that it may appear swollen where the operation took place after your dog is neutered. Again, this is normal and will decrease swelling over time. By taking steps like using a cone, monitoring their health, and keeping them well hydrated and fed when they get their appetite back, you can help prevent infections and other medical concerns resulting from the surgery.
Dog Health-Related Articles: Top Labradoodle Allergies and How To Treat Them and Zyrtec For Dogs – Benefits & Side Effects.
What to Be Aware of Post-Surgery

While these lingering effects are expected following surgery, there are some things to be aware of the following surgery. Things like extreme and abnormally low energy may last for a day but should bounce back up after a day or so. If that doesn't happen, connect with your veterinarian. If you notice any discharge or see that your dog is in severe pain, connect with your veterinarian to see if there are any problems or if you can get them some pain medication.
You'll also want to be sure to watch for excessive bleeding from where the incision was. You may notice a slight amount, but anything beyond that may be a reason for a call to the veterinarian. While these scenarios tend to be very rare, they could be evidence of an infection that can spread and lead to other medical concerns if not properly addressed and taken care of.
Conclusion For "What To Expect After Neutering Your Dog"

While it must be done, your dog may not particularly enjoy getting neutered. During this brief time of slight discomfort, you'll want to be sure you are there to help care for it and help it stay calm and healthy. Adding a cone around its neck may not be a pleasant thing for your companion. However, doing so will help preserve its health in the long run.
For more helpful dog-related articles, check out:
This video is for educational purposes. To see how the neutering process works, watch "Dog Neuter Video" from Animal Hospital of Rowlett Veterinary Clinic down below: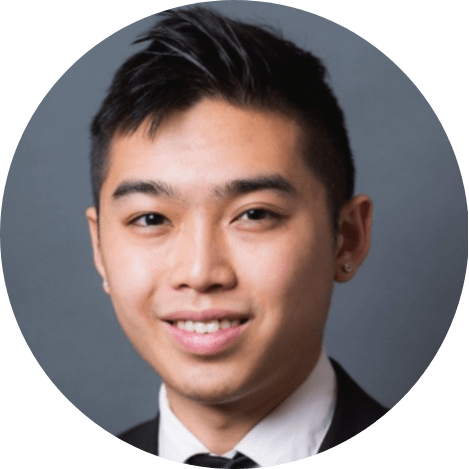 Andy is a full-time animal rescuer and owner of a toy doodle. When he's not saving dogs, Andy is one of our core writers and editors. He has been writing about dogs for over a decade. Andy joined our team because he believes that words are powerful tools that can change a dog's life for the better.
Why Trust We Love Doodles?
At We Love Doodles, we're a team of writers, veterinarians, and puppy trainers that love dogs. Our team of qualified experts researches and provides reliable information on a wide range of dog topics. Our reviews are based on customer feedback, hands-on testing, and in-depth analysis. We are fully transparent and honest to our community of dog owners and future owners.