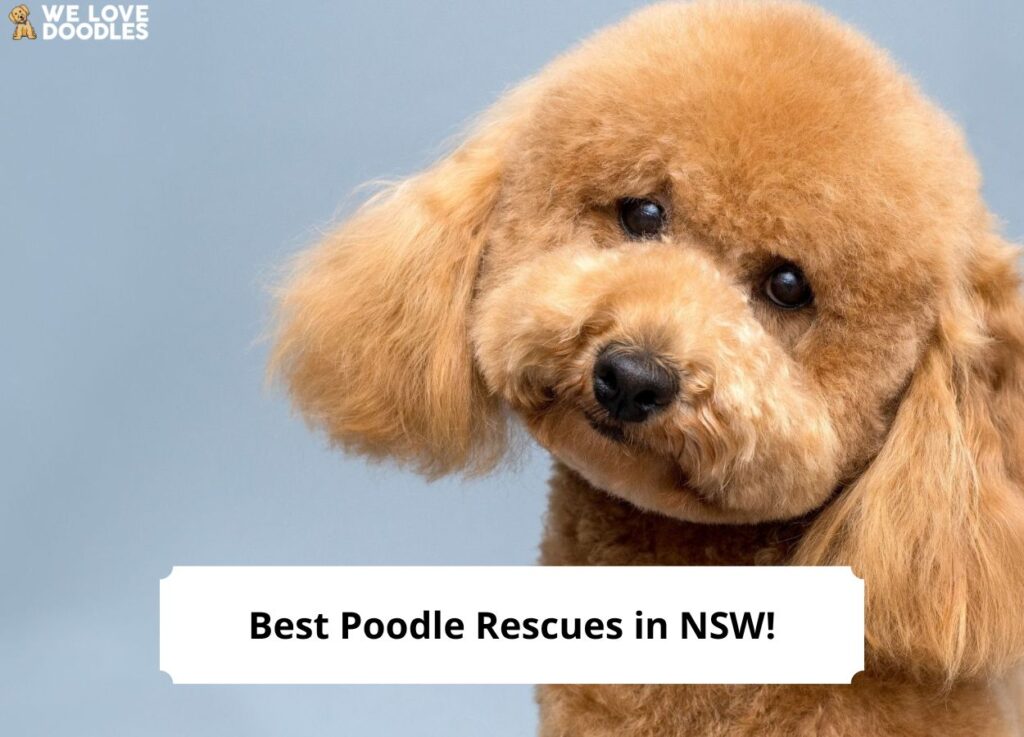 Are you looking for the best Poodle rescues in NSW to adopt this lovely dog breed? Well, you're not alone, as there are many dog lovers looking for healthy Poodle puppies in New South Wales.
Poodles are one of the most popular dog breeds due to their lovely nature, playfulness, and trainability. These dogs are extremely versatile and good with kids and the elderly. Poodles are naturally low shedding, meaning they are hypoallergenic, making them great for people with allergies. In addition, these dogs are extremely smart, second only to the Border Collie.
Before you start your search for the best Poodle rescues in NSW, we recommend researching this breed. Poodles come in four sizes: Toy, Medium, Miniature, and Standard. So if you live in a home with limited space, a Toy Poodle might be the best option. You should consider your needs, home, family, and lifestyle before picking a size.
To ensure you have the best experience possible, we've created a list of reputable Poodle rescues in NSW.
Before you scroll down this list of Poodle rescues in NSW, check out: 4 Best German Shepherd Rescues in Australia! (2023) and 4 Best Golden Retriever Rescues in Australia! (2023).
1. Monika's Rescues
Monika Rescue is not a breed-specific rescue but it occasionally rehomes Poodles and Poodle mixes. This no-kill shelter is dedicated to placing dogs in loving, responsible homes. Their no-kill policy prevents them from putting any dog to sleep regardless of how long they've been with the rescue team.
This rescue saves dogs of all breeds, sizes, and ages. You can rely on them for Poodle puppies and adults with exceptional health and temperament.
After the rescue, the dogs are assessed by veterinarians who test for health conditions to unravel any issues they might have and treat them immediately. All their dogs go home, vaccinated, dewormed, and desexed.
Since its emergence, Monika's Rescue has saved and rehomed more than 13,000 dogs, 550 cats, and 124 other pets. Hundreds of Poodles have passed through this rescue and are now in lovely and safe homes.
If they don't have Poodles when you check, you can ask to be informed when this breed is available for adoption. However, we recommend checking frequently, as they have dozens of applications. You can also get pre- and post-adoption support.
Even years after adoption, you can reach out for advice. Many adopters have come back to adopt again from this organization because of how they care for their dogs and their great relationship with adopters.
All their rescued dogs are cared for, treated, and trained in foster homes. While in foster care, the dogs are re-socialized and trained to ensure they fit into their new families seamlessly.
Monika's Rescues Details:
2. RSPCA New South Wales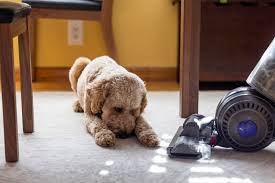 RSPCA is one of the largest global rescues. Interestingly, this organization has a branch in almost every state in Australia. The NSW branch is committed to saving pets and placing them in their forever homes.
In 2022, RSPCA New South Wales rescued and rehomed more than 17,691 animals. They are an all-breed rescue, meaning they rescue dogs of all breeds and sizes, including Poodles and Poodle mixes.
The organization has been caring for and protecting animals for more than 150 years. As a nonprofit, the team works hard to keep an open-door policy so that no injured, neglected, or abandoned animal is turned away. RSPCA NSW works toward enhancing animal welfare education and preserving the harmonious coexistence of people and animals.
They run six animal shelters and three veterinary clinics that specialize in diagnosing, curing, and rehoming animals. Additionally, there are more than 20 volunteer branches that conduct desexing and microchipping initiatives in low-income areas. RSPCA NSW assists a wide variety of animals including horses, rabbits, guinea pigs, birds, goats, and sheep.
Adopting a Poodle from this rescue is straightforward, and the process starts with filling out an online application form. All applicants are thoroughly examined to ensure they are ideal families for the dogs.
They will assess you to know your lifestyle, family, and unique needs. Dogs are temperament assessed, an approach that helps them pair the dogs with the right individuals or families.
RSPCA New South Wales Details:
3. Animal Rescue League NSW
Animal Rescue League NSW is home to many Poodles and Poodle mixes in New South Wales and Australia at large. If you want a healthy, happy, well-socialized dog or puppy, you can rely on this team.
They have years of experience with dogs, with many volunteers and specialists who understand various dog breeds. Animal Welfare League NSW is committed to fighting for the rights of all animals and improving their quality of life.
ARL NSW has a vet team to provide professional care to pets through their Veterinary Clinic and Mobile Vet Truck. All rescued dogs are vet-checked and tested for various health conditions. Their dogs and cats are desexed to help ease the burden of unwanted litters. All animals are also vaccinated against fatal diseases and microchipped to ensure animals are identifiable.
In addition, this rescue educates people on the best standards of care. Whether this is your first time or you've had a dog before, you will learn a lot about how to care for your dog. They have a dedicated team of highly trained professionals who reduce the euthanasia rates of treatable and healthy pets.
All their pets are rescued and placed in foster care where they receive lots of love, attention, and care. Not all pets are able to thrive in the shelter, so foster homes provide a safe and comfortable place for them.
AWL has a no-kill policy that prevents them from euthanizing animals, regardless of how long they've been in their care. You can check their adoption page to see their fundamental requirements and available Poodles before proceeding with the adoption plan.
Animal Rescue League NSW Details:
4. Byron Dog Rescue
Byron Dog Rescue's mission is to find homes for abandoned or surrendered dogs, care for sick or injured dogs without owners, encourage responsible pet ownership, and educate the public about animal welfare.
Registered as Companion Animals Welfare Incorporate, Byron Dog Rescue is a registered non-profit rescue that cares about the health and well-being of abused, lost, surrendered, and abandoned dogs.
They save dogs of all breeds and sizes, including Poodles and Poodle mixes. The team is run by volunteers who are passionate about helping pets and giving them a second chance at life.
Margaret Brown established CAWI in 2004. With her extensive experience in cat and dog rescue, Margaret recognized the need to establish an animal training and adoption facility in Byron Shire to rehome neglected, unwanted, or abandoned animals. CAWI became Byron Dog Rescue at the end of 2018.
They provide lifetime support for all adopters to ensure they have all they need to raise their dogs happily and healthily.
Byron Dog Rescue Details:
Frequently Asked Questions
How do you deal with a stubborn Poodle?
Poodles can be naturally stubborn, which makes it all the more important to train them with positive reinforcement. There's no shortcut, so try to be patient when working with your Poodle.
How do you calm down a Poodle?
Exercise, mental stimulation, and a healthy diet can help keep your Poodle calm.
Do Poodles get jealous easily?
While it's easy to think of a dog's behaviors like our own, Poodles aren't exactly jealous. Behaviors that look like jealousy could actually be due to boredom or a dog who wants more attention.
Conclusion for "Best Poodle Rescues in NSW"
Many individuals buy Poodle puppies from NSW breeders without realizing how many dogs are in shelters looking for a permanent home. More than one life is saved by adopting a Poodle or any other breed of dog.
Adopting a rescue helps create space for more dogs to be saved. At the same time, you're fighting against inhumane breeding, puppy mills, and more.
For guides similar to this list of Poodle rescues in NSW, check out:
Before you adopt a Poodle, learn more by watching the "Poodle Facts: 10 Interesting Things You Didn't Know" down below:
Garrett loves animals and is a huge advocate for all Doodle dog breeds. He owns his own Goldendoodle named Kona. In addition, he volunteers at the Humane Society of Silicon Valley, where he fosters dogs and helps animals. Garrett enjoys writing about Doodles and believes that dogs can teach humans more about how to live than humans can teach a dog.
Why Trust We Love Doodles?
At We Love Doodles, we're a team of writers, veterinarians, and puppy trainers that love dogs. Our team of qualified experts researches and provides reliable information on a wide range of dog topics. Our reviews are based on customer feedback, hands-on testing, and in-depth analysis. We are fully transparent and honest to our community of dog owners and future owners.