This guide will teach you everything you need to know about the Pitbull Coonhound mix. Pitbull breeds often get a bad reputation. While they certainly can have some qualities to be mindful of, it's mostly learning how to train and treat them for the best results properly.
Pairing two breeds together can also sometimes help with tendencies that concern people. In today's guide, we will look at the Pitbull Coonhound mix breed and go over every little aspect of what it means to raise one of these beautiful dogs.
Hybrid breeds are becoming more and more popular because there are both health and personality benefits to mixing two breeds. Of course, this does require care, and not just any breeds pair together well. Take a look at this guide to learn more about the Pitbull Coonhound mix.
Before you scroll down to learn about the Pitbull Coonhound mix, you can check out these other mixed dog breeds from our team at We Love Doodles: Australian Shepherd Chihuahua Mix Guide and Border Collie Chihuahua Mix Guide.
Pitbull Coonhound Mix Overview
Pitbulls and Coonhounds pair together quite nicely. You can anticipate an affectionate dog that is loving, smart, and very loyal to its owners. You will find that the pair creates a dog that is both goofy and playful and knows how to be alert or calm when needed.
It's bound to be one of the perfect companions you can find. The one thing we want to mention is that there are a lot of different Coonhound breeds out there. Many of them are similar in temperament and health, but it's important to know there are many different ones. This means that our overview is basic and reflects the Coonhound's name as a whole.
Some things might vary slightly depending on the Coonhound type. Bringing these two together ends with a loving dog that is loyal and caring. They will also be strong, smart, and full of energy. Those are each breed's qualities that pair together for a gorgeous dog. They live a decent lifespan and will likely be large dogs. They do make great family dogs.
About Pitbulls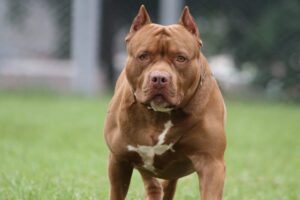 The Pitbull is a type of terrier. They were initially bred in England and raised to be sports dogs for content called bull baiting. Hence the word bull is in their name. They were bred to be fighters at one time, and for some irresponsible pet owners, this is still the case.
Because of that original breeding, they have a lot of strength, and they are incredibly brave dogs. However, they sincerely want to please the people around them, so they will be friendly if they are trained to be friendly. It's primarily about how they are raised.
You will see some of that bravery and maybe even some independence in their character. They tend to be protective because they are loyal, and you are their people or person. Their jaws are very strong, and they like to chew on things, so be prepared with some heavy-duty chewing toys.
Related: Best Dog Shampoos For Pitbulls and How Long Do Pitbulls Live?
About the Coonhound
As we mentioned earlier, there are several different Coonhounds out there. Here are some of the most common.
Bluetick
Black and tan
English
Plott Hound
Redbone
Treeing walker
There are some other Coonhounds, but these are the most commonly paired with the Pitbull as a mixed breed here. The different pairings could potentially have different traits and colors. Coonhounds are people pleasers as well.
They typically have a happy attitude, except when they are on the hunt. Then, they might be relentless. Coonhounds are known for their baying, almost like a deep howl. The dogs tend to be laid back and easygoing. They are protective and loyal, and they certainly can be a bit goofy.
Appearance
You get an interesting mix when you pair together with the Coonhound and Pitbull. You can plan on a happy dog that is loving and loyal and smart and laid back. They will certainly have plenty of energy to keep you busy as well. The colors can vary considerably based on the color of the Pitbull and the colors of the Coonhound.
You will likely see a broad range of colors. Their coloring tends to take after the parents somehow, and they might have characteristics from both parents. These dogs tend to be solid in color, but they can also be bicolored. Their colors can be blues, grays, whites, browns, or reds.
When there is more than one color, it will likely be paired with either white or tan as the alternative color to their primary color. These dogs are described as exotic because their coats are shiny and beautiful. Their coats are short and usually double coated.
The double coating allows them a protective outer layer to protect them from the cold, the heat, or any threats that the outdoors can bring them. That being said, because of the mix, you might find medium-haired Pitbull Coonhounds and those who only have a single coat. If you're looking for a specific coat style, this might be something to pay attention to.
These dogs are typically large. Depending on the Coonhound, they can grow as tall as 20-25 inches. They can also weigh anywhere from 50-85 pounds when fully grown. Pitbulls are known for their muscular, stocky build, which will come across in their appearance here. They will likely be not as stocky or heavy as a Pitbull but still large and muscular.
Product Recommendations: Best Muzzles For Pitbulls and Best Shock Collars For Pitbulls.
Temperament and Personality
The temperament and personality are the detail that you should take time to learn about. Pitbulls can sometimes be aggressive but will primarily only show this trait if they feel threatened or you are threatened. They have a protective demeanor, and they are loyal to a fault.
They also have a fun-loving side that enjoys being goofy. You will find a similar temperament to a Coonhound. They tend to be very focused and energetic and love to be goofy. This means when you pair them together, you can likely expect a dog that is athletic, energetic, and protective but shows traits of being loving, fun, and playful.
It might be the perfect combination to tone down dominant traits from both sides of the fence. These dogs love to play for the most part, and they love to run. They will need plenty of room to run and play for a good fence with plenty of toys. This will help them use their energy.
You do potentially need to be cautious around other animals. The Pitbull Coonhound is protective, and they tend to be dominant dogs, so they might try to show their dominance. They do get along with other animals, but they require some socialization time to get to know them because of the dominant trait.
The Pitbull Coonhound will also fine with children and make a good family dog. Again, they might need some socialization time, and it's best if they can be socialized from a young age, so it's normal for them. Be sure to train your children how to interact properly and treat animals.
This relationship works both ways for success. You will find that these dogs tend to be giant teddy bears. They have some tendencies of dominance or alpha characteristics. They also will be protective of those to that they are loyal. That being said, they love to have fun, they love to please their humans, and they will be your trusty companion for their entire lives.
Related: When Do Pitbulls Stop Growing and Do Pitbulls Have Webbed Feet?
Health and Hygiene
One thing about mixed breed dogs is they are less likely to have health issues than purebred dogs sometimes have. That doesn't mean that they won't have health issues but rather that some of the common ones are less likely to present. They tend to have better overall health.
Of course, it's good to know about the parents' health because this is often a good indication of the health you might be able to expect. This is particularly true of any potential genetic disorders. The parents indicate most health, so that is something to keep in mind.
Respectable breeders typically have the parents' health tested and will share that documentation with the new dog owners. It's part of a process. However, even that practice is not failproof, so you should be aware of the potential health concerns.
Here are some of the most common experiences:
Hip dysplasia
Allergies, particularly sensitive skin
Cataracts
Heart disease
Kneecap dislocation
Dental problems
Hypothyroidism
These are the most common in the Pitbull Coonhound mix breed. Not every dog will experience these. Proper nutrition, exercise, and healthcare can go a long way to help make sure your puppy doesn't face significant health concerns. It's also important to understand the possible health risks. Get to know what these ailments look like and be proactive for your pet.
Related: Healthiest Dog Breeds That Don't Shed and Rare Dog Diseases Every Owner Should Know.
Exercise and Training
The Pitbull Coonhound mix is an athletic and energetic dog. While they don't necessarily have to run all day long, they need extensive exercise. They are big bundles of energy, so they need room to run, and they need to be able to play. We recommend having land or a large yard with a solid fence.
Otherwise, your dog is either going to escape, or they are going to be unhappy. They need plenty of physical movement. They also enjoy playing games like fetch, tug of war, and more are great. We will point out that Pitbulls are chewers.
They have strong jaws, and they can tear up stuff easily. It's a good idea to keep a supply of heavy-duty chew toys. This gives them something to do when they aren't running and playing and will help prevent chewing your personal belongings or furniture as an alternative. A Pitbull Coonhound might have a bit of a stubborn streak.
However, they also like to please you. This usually makes it fairly easy to train them. You need to be consistent. That stubborn streak makes them respond best to positive reinforcement. This is also a great approach because they like to make you happy. When they know they've pleased you, they will want to continue to do so more and more.
Related: Best Dog Playpen For Hardwood Floors.
Family and Children's Expectations
Your Pitbull Coonhound can be a great pet when it comes to families and children. Again, this goes back to proper training and socialization. This mixed breed loves its people. They are loyal and loving. If you treat them right and teach your children to treat them right, everyone will get along well.
They have some of those dominant traits, but you will primarily only see them exhibited if they feel threatened. This means that they are likely to be loving and friendly and only show aggressiveness to outside sources that threaten the family or children. It's up to us to determine how to train these puppies. We know the breed is known for some dominance and potential aggression.
However, we also know that they are very loving animals. When you train them and treat them right, they care for you and treat you right in return. We wouldn't want to be on their bad side, but they will protect you and your family for their entire lives. They will show you and your family love and care as well.
Related: Best Dog Beds For Pitbulls.
Conclusion For "Pitbull Coonhound Mix Information, Facts, Images"
In closing, the Pitbull Coonhound is a unique breed. They are very outgoing and very friendly all at the same time. They might have some signs of aggressive behavior, but this is primarily triggered when they need to display dominance or protect those around them.
Overall, the mix is known for being friendly, energetic, and even a little bit goofy. Don't let the stereotypes taint your opinion. Remember that many times, it's all about how you raise and train a dog. These dogs are wonderful companions. They are strong and reliable, and they will stand loyally by your side until the end of their days.
If you enjoyed reading this guide, "Pitbull Coonhound Mix Information, Facts, Images," you can check out these other mixed dog breeds:
You can learn more about different mixed dog breeds by watching "Top 10 Mixed Dog Breeds" down below: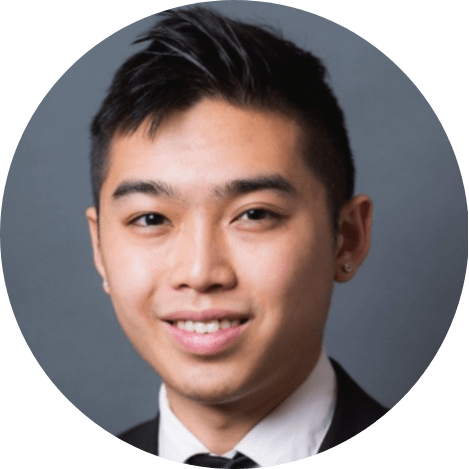 Andy is a full-time animal rescuer and owner of a toy doodle. When he's not saving dogs, Andy is one of our core writers and editors. He has been writing about dogs for over a decade. Andy joined our team because he believes that words are powerful tools that can change a dog's life for the better.
Why Trust We Love Doodles?
At We Love Doodles, we're a team of writers, veterinarians, and puppy trainers that love dogs. Our team of qualified experts researches and provides reliable information on a wide range of dog topics. Our reviews are based on customer feedback, hands-on testing, and in-depth analysis. We are fully transparent and honest to our community of dog owners and future owners.