In a situation where your dog accidentally consumed guacamole, you're probably wondering to yourself: What should I do if my dog ate guacamole? As you enjoy a tasty dip of guacamole at home, it's not uncommon for your dog to want some.
Perhaps you step away to grab something and come back to them licking themselves. How should you respond in such instances? When your dog eats guacamole, note the amount they've had as you call the vet. Even if your dog has only had a little bit, it's better to consult with the vet.
Guacamole is healthy for humans but has constituents that can be toxic to your dog. In this article, you can get to learn more about this matter. You can understand why keeping your favorite dip away from your furry friends is better.
Before scrolling further down to the answer to this question, "What Should I Do If My Dog Ate Guacamole," you can check out these other helpful guides from our team at We Love Doodles that could help you: Reasons Why My Dog is Wobbly and Off-Balance and What Should I Do If My Dog is Panting, Shaking, and Clingy?
Is Guacamole Bad For Dogs to Consume?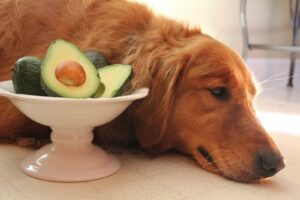 Guacamole is a lovely dip that you can enjoy at home. But, while it's healthy and nutritious for you, it can harm your furry friends. Consider the ingredients that make the perfect guacamole, like onions and garlic. These are quite unhealthy for dogs and better to be out of reach.
Mixing them may have a toxic reaction, so you need to call the vet immediately. In hindsight, if you avoid using ingredients like onions and garlic, your dog can have a little guacamole. However, you can't call it guacamole without these key ingredients. Therefore, it's better not to allow them to eat this beloved dip.
If you catch your dog going after your bowl of guacamole, stop them immediately to prevent more consumption. It's not healthy for your dogs since you have lots of raw onions, garlic, and shallots in the dip. Dogs tend to develop onion toxicity if they eat it. You notice certain symptoms such as weakness, lethargy, decreased appetite, and even fainting with time.
So, you have to hurry to the vet for proper diagnosis and treatment if you find your dog eating your guacamole. Onion toxicity happens when dogs get a high amount of thiosulphate from onions, leeks, garlic, and similar plants. Thiosulphate affects the red blood cells, which can cause anemia. It can take up to three days for you to start noticing the symptoms when this happens.
Always watch out if you find some onions or garlic missing in the house. Your lively paw pal can start exhibiting symptoms even five days after consumption. They seem less energetic and don't want to move from one spot to another in the house. If that happens, inspect their urine immediately to see if it turns a dark red or orange. Suppose the urine is any of these colors; go as fast as possible to the vet.
Are Avocados Good For Dogs?

While ingredients like onions and garlic harm dogs, guacamole also includes avocados. Dogs can eat avocados in small quantities. However, it's unsafe because avocado and avocado trees contain a toxin known as a person. Avocados often have a higher concentration of persin on the skin and flesh.
This toxin can be mildly harmful to dogs if consumed in high amounts. As a result, your dog can develop an upset stomach, diarrhea, and vomiting. Apart from persin, avocados also have a high-fat content. The fat is healthy for human consumption, but it's not ideal for your dog. It can lead to health issues such as pancreatitis, which is the inflammation of the pancreas.
While not all dogs are prone to pancreatitis, it's better to be safe than sorry. Avoid feeding them avocados since this can even lead to hospitalization. Lastly, don't allow your dog to eat avocados because a whole one has a pit inside. If your dog tries to swallow the pit, it can lead to choking. Avocado pits are a choking hazard, so avoid leaving them around as you prepare your guacamole.
More Dog Questions: What Should I Do If My Dog Ate Deodorant and What Should I Do If My Dog Ate Melatonin?
What Other Harmful Ingredients For Dogs Are in Guacamole?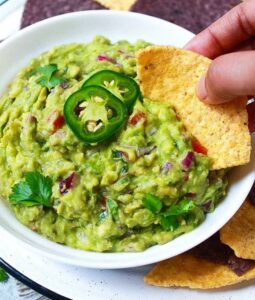 Apart from onions, garlic, and avocados, you need other ingredients to make guacamole. Combining the ingredients leaves you with a lovely dip full of nutrients. However, the other ingredients can also harm your dogs.
Red and black pepper: Adding red and black pepper to guacamole gives it that burst of flavor that you desire from a dip. However, pepper of any kind isn't healthy for your dog. Lots of pepper will cause your fur friend to develop an upset stomach. Pepper can wreck-havoc to their digestion, even leading to vomiting and diarrhea. If you notice these symptoms, get in touch with the vet immediately.
Salt: There is black pepper in many meals, including guacamole. It might not be too bad for your paw pal if you only use a little salt. However, lots of salt cause them to feel thirsty because of excessive dryness. In excess amounts, salts can cause your dog even to get seizures.
Lime Juice: No guacamole is complete without adding freshly squeezed lime juice which gives the dip that zingy taste. However, lime juice isn't recommended for dogs since it contains limonene, psoralens, and essential oils. If your dog takes lots of lime juice, it can develop photosensitivity, depression, lethargy, and diarrhea.
Spices: Spices are great for you, but not for your fur friend. Spices like cumin, cayenne, and jalapenos make guacamole harmful to dogs. They can suffer from digestive issues leading to vomiting and diarrhea.
How Can I Prevent My Dog from Eating Guacamole?
Keep the guacamole out of reach of your paw pals. If you have to leave the room, store it in the refrigerator or somewhere high out of reach.
Feed your dog something healthy like pieces of ripe tomatoes when having guacamole. These are the only ingredient in guacamole that are healthy for dogs.
Train your dog not to touch your food or 'leave it' command. Such training helps to keep your dog from eating guacamole when you give the command.
Keep leftovers off the counters. It's better to store or dispose of excess guacamole if you've had enough. Also, please take out the trash to prevent them from rummaging through it.
Are There Guacamole Ingredients that Are Healthy for Dogs?
While many ingredients in guacamole harm your dog, some are healthy. You can feed your dog these ingredients separately to prevent them from focusing on your dip.
Tomatoes: Tomatoes are a must-have when making guacamole. They contain healthy vitamins and minerals that your body needs. The good news is your dog can also enjoy ripe tomatoes. So, you can feed them as snacks as you enjoy your dip. But, it's worth noting that you can only feed them tomatoes in moderation. Ensure only to feed them a few slices of the red part and avoid the green parts of the tomatoes. In addition, don't feed your dog any canned tomatoes, only fresh ones.
Parsley: Did you know that parsley is healthy for dogs and can help freshen their breath? On top of that, parsley also helps a dog get itch relief and heal from urinary tract infections. Therefore, if you have some when making guacamole, cut a few pieces for your paw pal. Still, only feed them a small amount like any other human food.
Cilantro: While making some guacamole, chop up some cilantro for your dog. It's a good source of crucial Vitamins like Vitamin A and C. Also, your dog can get minerals such as potassium and Zinc. Besides being nutrient-rich, cilantro is also good for dogs since it helps calm an upset stomach. It's an excellent herb to feed dogs when you notice any indication of indigestion.
Conclusion For "My Dog Ate Guacamole: What Should I Do
Guacamole is delicious and full of raw healthy ingredients. But, it's only good for people. When you come across your dog eating some, stop them immediately. Call the vet immediately, or rush your dog to the veterinary clinic if they've taken lots of it.
There are specific ingredients in guacamole that aren't healthy for dogs. These include garlic, onions, pepper, and lime juice. Small amounts of avocado flesh won't harm your dog but ensure they don't eat the skin or pit. Your dog can also eat small amounts of ingredients like cilantro, parsley, and red tomatoes.
If you find this guide, "My Dog Ate Guacamole: What Should I Do," helpful and informative, you can check out:
You can learn more about whether your dog can or cannot eat guacamole by watching "Can Dogs Eat Guacamole" from a YouTube video down below: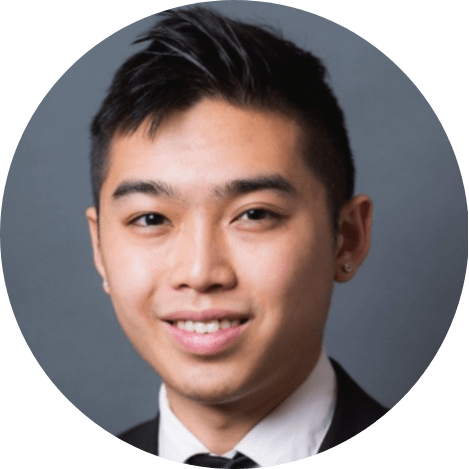 Andy is a full-time animal rescuer and owner of a toy doodle. When he's not saving dogs, Andy is one of our core writers and editors. He has been writing about dogs for over a decade. Andy joined our team because he believes that words are powerful tools that can change a dog's life for the better.
Why Trust We Love Doodles?
At We Love Doodles, we're a team of writers, veterinarians, and puppy trainers that love dogs. Our team of qualified experts researches and provides reliable information on a wide range of dog topics. Our reviews are based on customer feedback, hands-on testing, and in-depth analysis. We are fully transparent and honest to our community of dog owners and future owners.