If you're searching for the best long-haired Dalmatian breeders in the United States, you've come to the right place. Dalmatians are one of the most intriguing dog breeds. They're immediately recognizable with their iconic black spots on a white background.
Did you know that some Dalmatians have long hair? While these long-haired Dalmatians are slowly becoming more popular, they are not a separate breed from regular Dalmatians.
If the idea of a Dalmatian with long locks intrigues you, or if you've set out to find long-haired Dalmatian breeders, we're here to help you! In this guide, we'll review some basics about the breed and introduce you to six Dalmatian breeders in the United States to contact on your search for long-haired puppies.
Before scrolling down this list of long-haired Dalmatian breeders in the United States, you can check out these other recommendations from our team at We Love Doodles: Best Idaho Shag Breeders in the United States and Best Border Collie Breeders in the United States.
What is a Long-Haired Dalmatian?
Long-haired Dalmatians are the same as other Dalmatians, with just one difference: their coat length. Some Dalmatian lovers enjoy the long-haired variation and seek out this type of dog.
However, long hair on a Dalmatian is caused by a recessive gene, which means it's a rare trait. A long-haired Dalmatian may appear in any purebred Dalmatian litter, but there's little a breeder can do to predict how many long-haired puppies they will have … if any.
Related: Lemon Dalmatian Guide.
Are Long-Haired Dalmatians a Dog Breed?
No, long-haired Dalmatians are not a separate dog breed. Dog shows consider long hair on a Dalmatian undesirable. Yet many dog owners enjoy these dogs and seek to purchase them. When you look for a long-haired Dalmatian, you'll mainly look at regular Dalmatian breeders. There are often long-haired puppies in a litter, and the breeders look for homes that want them.
They cannot go to homes looking for a perfect short-haired Dalmatian dog. As long hair in Dalmatians is recessive; breeders cannot breed to get a long-haired variety of this dog. If they did, they would end up inbreeding their dogs and causing various health problems.
How Are Long-Haired Dalmatians Different from Regular Dalmatians?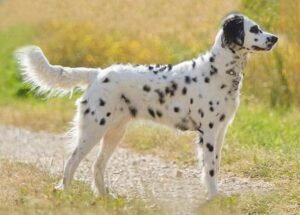 Long-haired Dalmatians' coats grow longer than those of regular Dalmatians. This dog's coat can grow between two and four inches long. The difference in hair length is the only characteristic that differentiates long-haired Dalmatians from standard Dalmatians.
You may hear long-haired Dalmatian fans call these dogs "LC Dalmatians." As long-coat Dalmatians have longer hair than standard Dalmatians, you'll have to brush them more often. You can also expect to notice more shedding.
Long-Haired Dalmatian Puppies For Sale in the United States
You can look for a long-haired Dalmatian at a regular purebred Dalmatian breeder. You'll have to contact each breeder and ask if they have any long-haired puppies. If they don't currently have any long-haired puppies, you could ask them to contact you if they ever do.
Most experienced breeders have researched the pedigrees of their dams and sires. As a result, they'll be able to tell you if either has the long-haired gene. With this information, they can also inform you how many of their puppies have the potential for long hair. So, with all that in mind, let's look at the best Dalmatian breeders in the country.
Long-Haired Dalmatian Product Recommendations: Best Dog Shampoos For Dander and Best Flea and Tick Collars For Dogs.
1. Paradise Spots Dalmatians LLC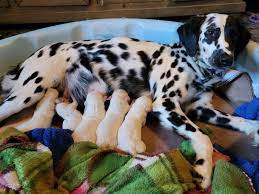 Paradise Spots Dalmatians have long-haired dames and sires, so you're more likely to find a long-haired Dal puppy with this breeder. Additionally, they focus on the health and socialization of their dogs and puppies. They socialize their puppies with people of all ages, including kids.
This breeder gets its puppies' hearing tested before they go to your home. The Mid Ozark Animal Health Center also gives them veterinary examinations. When you purchase a puppy from Paradise Spots Dalmatians, you know it is up-to-date on its shots. It will have also been dewormed, checked for heartworm, given tick/flea prevention, and microchipped.
Yet another great part of getting your long-haired Dalmatian puppy from Paradise Spots Dalmatians is the starter kit they give you. You'll love this if you're a first-time dog owner. It comes with items such as a leash, a collar, a blanket, toys, and more.
Paradise Spots Dalmatians LLC Details
2. Country NIGHTZ Ranch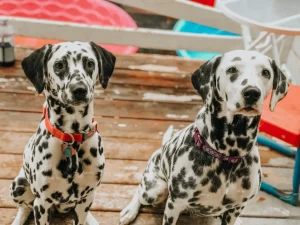 Country NIGHTZ Ranch is another conscientious breeder offering long-haired Dalmatians. This breeder has multiple long-haired sires. And they carry out full genetic testing for 150 genetic conditions on all breeding stock. When you purchase a puppy from Country NIGHTZ Ranch, you know your new long-haired Dalmatian has been BAER testing.
The puppies are also microchipped and have received their first vaccination shot. The puppies get bi-weekly deworming until you pick up your puppy to bring it home. This breeder has the necessary expertise to ensure the puppies have a good temperament.
They know that parent temperament and socialization are crucial to a puppy's temperament. One of the best things about Country NIGHTZ is how it's located on a farm. The puppies see and interact with a wide variety of other animals. The breeder always supervises this, of course.
Country NIGHTZ Ranch Details
3. The Wildlife Kennel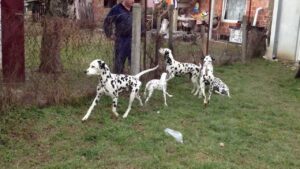 The Wildlife Kennel is known for having long-haired Dalmatian breeding stock available. This breeder does BAER testing, as well as thyroid and Penn Ship testing, on its Dalmatians. This is a family-owned and operated business.
It has received a Good Dog Excellent award recognizing its meticulous Dalmatian health testing. The Wildlife Kennel recognizes that some dog owners enjoy the long-haired variation of the Dalmatian breed. The Wildlife Kennel is extremely transparent about its contracts and prices.
Visit the website for detailed information. If you decide to purchase a long-haired Dalmatian puppy from The Wildlife Kennel, you'll have to pay whatever money you still owe. Of course, you must pay a deposit earlier on.
The Wildlife Kennel Details
4. Alpha and Omega Dalmatians
Alpha and Omega Dalmatians have decades of experience breeding and raising Dalmatians. Alpha and Omega Dalmatians breeders focus on conscientious breeding with a strong ethical standard. Are you a first-time Dalmatian owner?
You'll appreciate how this breeder will train your dog for you if you'd like. They'll even do the potty training and full socialization. They stake their reputation on ensuring your Dalmatian is a wonderful companion.
Like other purebred dog breeders, Alpha and Omega Dalmatians strive to produce puppies that stick to the AKC-breed standards. Visit this breeder's website to discover more about this great breeding facility. Impressively, Alpha and Omega Dalmatians are part of the AKC Breeder of Merit program.
Alpha and Omega Dalmatians Details
5. Snowood Dalmatians
Snowood Dalmatians focus on using breeding stock with top-notch bloodlines. This makes sense when you consider that this breeder produces show-quality dogs. Snowood Dalmatians is renowned for ensuring the health of its dogs and puppies.
This breeder understands their responsibility to socialize their puppies properly. They also give them outstanding opportunities to exercise. When you purchase a puppy from Snowood Dalmatians, you know your new pet has received one vaccination shot.
Snowood Dalmatians is happy to answer your questions and provide support after you adopt your puppy. The breeders at Snowood Dalmatians like to stay in contact with the people who purchase their puppies. Feel free to send them photos of your new furry friend as it gets used to its new home and well into the future.
Snowood Dalmatians Details
6. Westview Dalmatians
Without a doubt, Westview Dalmatians is one of the best Dalmatian breeders in the United States. This breeder focuses on the health and temperament of its dogs. This is a home-based breeder, which is key to how well the puppies are socialized.
All the puppies here get accustomed to the home environment, making them perfect for yours. One of the main difficulties of getting a new puppy is helping it adapt to its new environment.
You're less likely to have that problem with a puppy from Westview Dalmatians. Westview Dalmatians are members of several Dalmatian clubs. These include the Dalmatian Club of San Diego County, Southern California, and the Dalmatian Club of America.
Westview Dalmatians Details
7. Bellwether Dalmatians
With decades of experience, Bellwether Dalmatians are a Massachusetts institution for Dalmatian lovers. The dogs and puppies here are well-adjusted and well-socialized, so you don't have to worry about temperament issues.
Bellwether Dalmatians stay in contact with puppy purchasers. Ask them any questions after you bring your puppy home and as it grows into a full-grown dog. It's important to this breeder that all its puppies are happy and healthy for their entire lives.
Bellwether Dalmatians Details
8. Woodwynd Dalmatians and Friends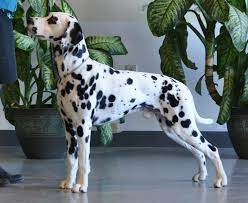 As a reputable breeder, Woodwynd Dalmatians and Friends does full testing on its breeding dogs. This is crucial to ensure that healthy puppies will be born free of genetic health conditions. If you're looking for a pet Dalmatian puppy in Florida, Woodwynd Dalmatians and Friends is the place for you.
As the perfect finishing touch, this breeder gives its puppies lovely grooming before bringing them home to you. And, of course, the puppies are kept clean and hygienic throughout their time at the breeder.
Woodwynd Dalmatians and Friends are expert breeders, which is why they're so effective at participating in performance events. Dogs need to be strong and athletic to do well, so that tells you a lot.
Woodwynd Dalmatians and Friends Details
Choosing a Long-Haired Dalmatian Breeder in the United States
Choose a reputable Dalmatian breeder, and consider a breeder with long-haired dams and sires. Research breeders and choose one that follows best practices. Stay away from puppy mills. Puppy mills are cruel and follow unethical practices.
Purchasing a puppy isn't something you should rush. As you contact different breeders, take your time and ask them all the questions you want. Don't feel pressured into purchasing before you're ready.
Conclusion For The "Best Long-Haired Dalmatian Breeders in the United States"
As we've learned here, the long-haired Dalmatian is the same as a regular Dalmatian but with longer hair. A recessive gene causes long hair in a Dalmatian. While a long-haired Dalmatian cannot be a show dog, and you cannot register one with the AKC, you can certainly make one a family pet.
Many people like the appearance of long-haired Dalmatians. Be patient as you look for this kind of Dalmatian. It may take quite a while, but if you want this kind of dog, the wait is worth it.
For more guides similar to this list of long-haired Dalmatian breeders in the United States, you can check out:
Before you bring home a long-haired Dalmatian puppy from a breeder in the United States, you can learn more about this dog breed by watching "Long Haired Dalmatian Dog" down below: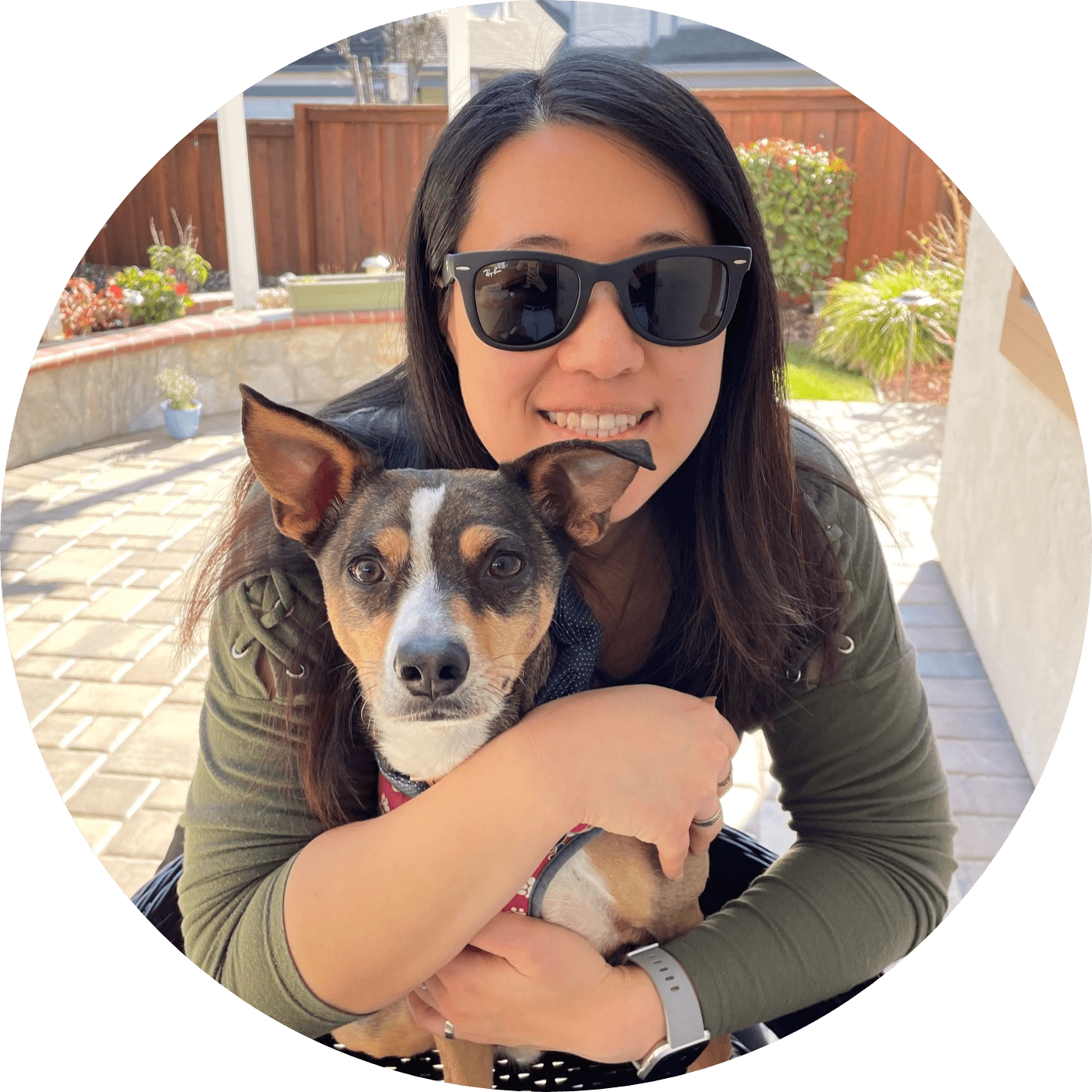 Dr. Sabrina Kong graduated from the Royal Veterinary College in England in 2016 and has been working at a small animal clinic in Northern California since then. She grew up in the Bay Area and got her bachelor's degree from Cal Poly San Luis Obispo. She also became a Certified Canine Rehabilitation Practitioner through a program at the University of Tennessee.
When she isn't in the clinic taking care of her four-legged patients, she enjoys traveling and trying new foods with her friends and her three-legged dog, Apollo. She adopted Apollo from her clinic when he was a puppy with numerous health issues. Dr. Kong truly cares about taking care of animals.