A Cavachon — a crossbreed between a Cavalier King Charles Spaniel and a Bichon Frise — is a highly adaptable and social dog that thrives in the company of its owners. Small, loving, loyal, and intelligent, this crossbreed has grown in popularity over recent years. If you're considering a Cavachon, you might wonder about its lifespan.
On average, Cavachons live anywhere from ten to fifteen years. They are considered relatively healthy breeds, and with the help of diet, exercise, and regular veterinary checkups, they can live their best lives by your side. Although that's just the simple answer, there is a multitude of factors that impact any dog's lifespan, which includes the Cavachon.
Whether you've just added a new addition to the family or are thinking about adding a puppy to the mix, it's natural to wonder how many years you may have with man's best friend. Breed education, from lifestyle to lifespan, is essential in keeping your new dog happy and healthy.
Here's everything you need to know about a Cavachon's lifespan and health.
Before scrolling down this guide "What is the Lifespan of a Cavachon," check out: How Long Do Huskies Live? (2023) and How Long Do Sheepadoodles Live? (2023)
A Closer Look at the Cavachon Lifespan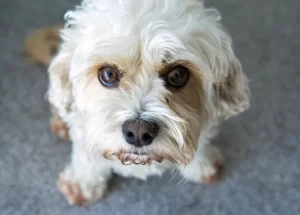 The Cavachon is generally considered a healthy breed. However, that doesn't mean they're exempt from genetic health issues. Every dog is different, and so are their family histories. Much like us, dogs can't always fight genetics.
Every dog's life expectancy, outside of their genetics, can be positively influenced by proper diet and exercise. While most Cavachons live to be anywhere from ten to fifteen, they can live longer with the help of regular veterinary checkups, exercise, and a quality diet.
When doing research on buying a Cavachon, the number one thing you can do is examine the health of the parents' bloodlines. Most experienced breeders will have records of the parents' genetic testing. Never be afraid to ask about the parents' histories if you're concerned about potential health issues.
Investing in your dog's health is investing in their life. Looking at their genetic history, as well as maintaining good health through diet and exercise, can significantly impact your pup's lifespan. Additionally, staying alert for common health issues is crucial.
Do Cavachons Have Health Issues?
Like any other dog breed, the Cavachon is not exempt from genetic health issues. Much like Pugs are prone to skinfold infections and German Shepherds are prone to hip dysplasia, the Cavachon is prone to its own health issues, which can impact its lifespan.
Since the Cavachon is a cross between the Cavalier King Charles Spaniel and the Bichon Frise, it's possible for them to inherit problems that are exclusive to either breed, which may include the following.
Dental Disease
It's no secret that most small dog breeds are prone to dental disease, and the Cavachon is no exception. Due to the anatomy of their mouths, small dogs are more likely to develop dental disease over the course of their lifetimes compared to larger breeds.
The Cavalier King Charles Spaniel is especially prone to periodontal disease. At the same time, the Bichon Frise is prone to bacterial and viral infections, which can include the gums and roots of the teeth. Left untreated, dental disease can progress to internal organs and become fatal, shortening a dog's lifespan.
Gastrointestinal Issues, or Gastritis
The Cavachon may be prone to developing gastrointestinal issues, specifically gastritis, a condition where the lining of the stomach becomes inflamed. This is because the Cavalier King Charles Spaniel is prone to gastritis.
Symptoms of gastritis can include:
Vomiting
Diarrhea
Lack of appetite
Fecal blood
Abdominal pain
Dehydration
Fatigue
Eye Issues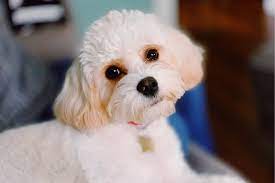 Unfortunately, the Cavachon is prone to a host of eye issues, largely because the Cavalier King Charles Spaniel and the Bichon Frise are both prone to eye disorders and complications.
These include but are not limited to the following:
Dry eye syndrome
Cataracts
Corneal ulcers
Cherry eye
Retinal dysplasia
Glaucoma
Corneal dystrophy
Ear Infections
The Cavachon is also prone to ear infections, mostly due to the Cavalier King Charles Spaniel's history of ear infections and the fact that they're incredibly common in the Bichon Frise. Ear infections can be painful and can become serious if left untreated.
With a Cavachon, it's critical to look out for common signs of ear infections and to regularly clean their ears with a veterinary-grade cleaning solution. If you're worried about the potential of ear infections in your Cavachon, speak to your veterinarian.
Allergies
While the Cavachon is considered friendly to those with allergies, this crossbreed deals tends to deal with allergies themselves. Specifically, the Cavalier King Charles Spaniel tends to suffer from food intolerances.
The Cavachon is also prone to skin allergies. While these are not usually life-threatening allergies, they can cause a significant amount of discomfort.
Luxating Patellas
A luxating patella can make it hard for your Cavachon to run or jump, but it is not a life-threatening disease. Depending on the degree of severity, surgical intervention might be recommended.
Luxating patellas are usually fairly easy to spot and can be corrected with medical help. They may also heal on their own. Both the Bichon Frise and the Cavalier King Charles Spaniel are prone to developing luxating patellas.
Skin Issues
Since the Cavalier King Charles Spaniel and the Bichon Frise are both prone to allergies, this is prevalent in the Cavachon. While these will not impact your Cavachon's lifespan, they can become uncomfortable and require long-term medical intervention.
Thankfully, skin issues are easy to spot and can be successfully treated with lifestyle changes and the necessary medication.
Grooming
All in all, the Cavachon requires a regular amount of care compared to most dog breeds. Investing in your Cavachon's care will help preserve and extend their lifespan. They require regular grooming, much like both of their biological parents do.
Their coats grow fairly quickly and require regular cuts and trims. Without them, their fur and hair can become matted and tangled. Generally, expect to spend money on your Cavachon's coat every two to three months. In between cuts, it's recommended to trim the fur around their eyes so your pup can see.
While the Cavachon is relatively low-maintenance regarding activity and exercise, their coats require more TLC than most of their short-haired canine counterparts. Additionally, brushing your Cavachon's coat daily prevents matting and tangling, and disperses their oils evenly. It also helps to prevent excessive shedding.
As with any dog, it's important to brush your Cavachon's teeth three to four times per week. This will help prevent dental disease and keep their mouths clean. They do not require more bathing than other breeds. In fact, they typically only require a bath when they're groomed every few months or so.
Diet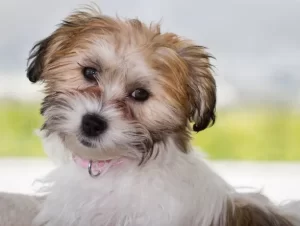 Diet is the cornerstone of every healthy life. Investing in your Cavachon's diet can positively impact their lifespan, resulting in good health and longevity. Without proper nutrition, your dog will miss out on key macronutrients, vitamins, and nutrients required to keep them healthy.
Since Cavachons can be prone to food allergies, as previously mentioned, they require high-quality dry or wet food packed with high-quality proteins, healthy fats, and pup-safe vegetables. Avoid highly processed foods to limit the chance of your Cavachon developing skin allergies.
Exercise
Since the Cavachon is a smaller breed, they don't require rigorous exercise as a Belgian Malinois or Doberman would. However, keeping their joints moving can help prevent luxating patellas and boost their immune systems. Regular exercise has been proven to strengthen cardiovascular health, lower blood pressure, and reduce common behavioral problems.
Aim to exercise your Cavachon at a mild to moderate intensity for at least thirty minutes daily. This can look like a walk around the neighborhood or a game of fetch in the backyard. As we now know, exercise is essential in strengthening your dog's lifespan.
Lifestyle Needs
The Cavachon is loved and revered for its ability to adapt to virtually any living situation. From apartment living to rural farmhouses, the Cavachon can fit into any lifestyle as long as their owner fits theirs.
Happy to enjoy the grass or couch, the Cavachon only requires their owner's attention. Spunky, social, and sweet as can be, they either need an owner who works from home or the companionship of another animal. Luckily, they get along with pretty much everyone and are a great addition to any family.
Regarding their lifestyle needs, as long as the Cavachon has ample time to socialize and be adored, they will live out their days happy and healthy!
Frequently Asked Questions
How often should you walk a Cavachon?
Try to aim for at least 30 minutes of walking per day for your Cavachon.
Do Cavachons bark a lot?
Compared to other small-breed dogs, Cavachons aren't particularly vocal.
How much does a Cavachon puppy cost?
You can expect to pay anywhere from $1,500 to $2,500 for a healthy Cavachon puppy.
Conclusion for "What is the Lifespan of a Cavachon"
All in all, the Cavachon has a lifespan that's typical of most small breeds. With the proper amount of care, diet, exercise, and lots of love, they can live full, long, happy, and healthy lives. They are a wonderful breed that aims to please their owners and families.
Furthering your understanding of any breed's lifespan and potential health issues is critical to ensuring they have the most outstanding quality of life possible. After all, our pups deserve all the love in the world!
If you find this guide, "What is the Lifespan of a Cavachon," helpful, check out:
You can learn more about the Cavachon breed by watching "Cavachon – Top 10 Facts" down below: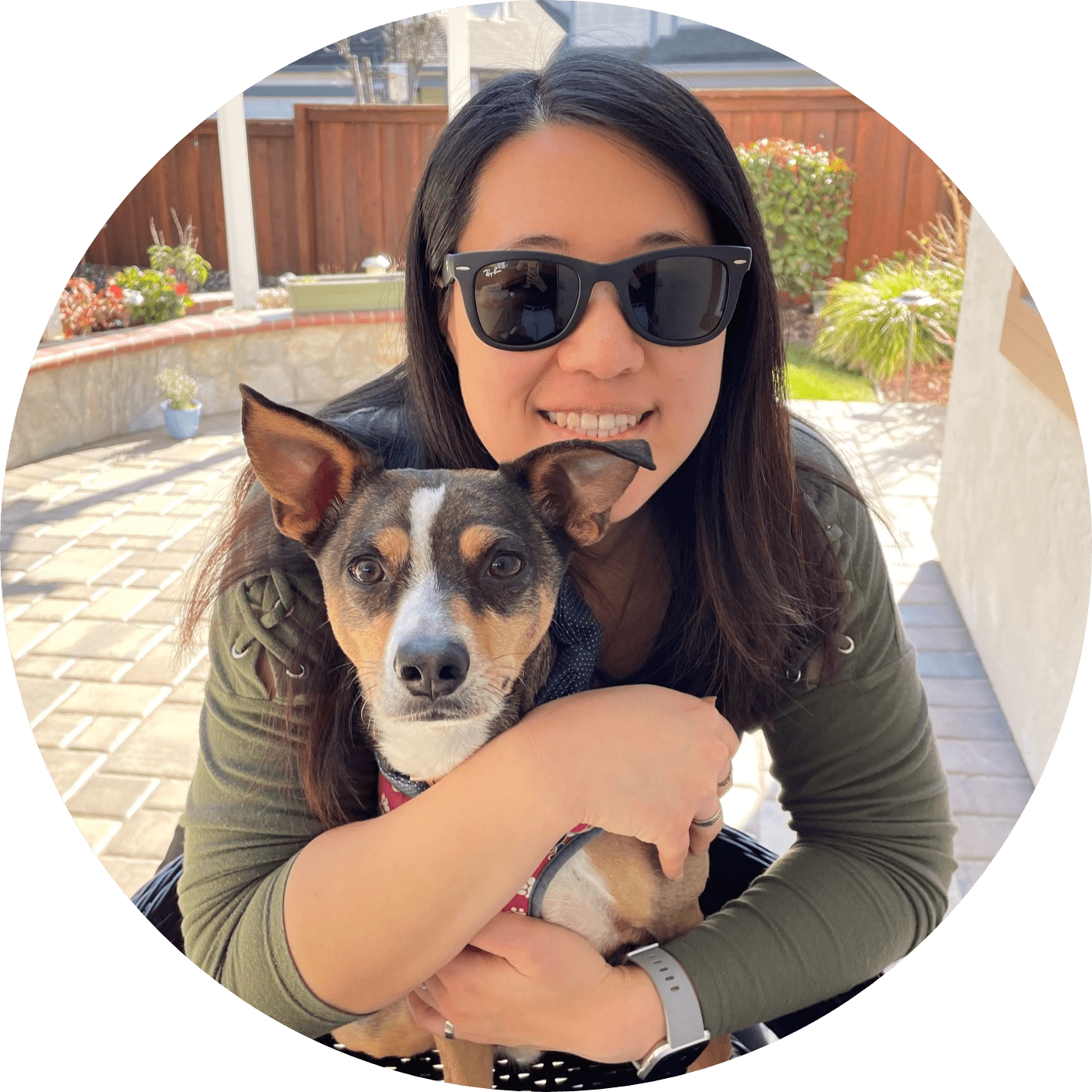 Dr. Sabrina Kong graduated from the Royal Veterinary College in England in 2016 and has been working at a small animal clinic in Northern California since then. She grew up in the Bay Area and got her bachelor's degree from Cal Poly San Luis Obispo. She also became a Certified Canine Rehabilitation Practitioner through a program at the University of Tennessee.
When she isn't in the clinic taking care of her four-legged patients, she enjoys traveling and trying new foods with her friends and her three-legged dog, Apollo. She adopted Apollo from her clinic when he was a puppy with numerous health issues. Dr. Kong truly cares about taking care of animals.