Finding Jack Russell Terrier puppies for sale under the $300 price range can be difficult, as reputable breeders typically do not offer such low prices. However, there are still plenty of options available for those looking for an affordable pup.
For starters, checking local shelters is always a great choice. Shelters often have Jack Russell Terriers and other breeds up for adoption at reasonable prices. Although the exact price will vary depending on the shelter, you can usually find them under $300. Additionally, you'll be helping out a pup in need while getting one of your own — it's a win-win!
Another option is to purchase from independent breeders or small farms. Though these breeders may not have the same standards as bigger facilities, they can be more affordable and offer more personalized care. Make sure to do research and ask questions about the breeder's practices before buying.
Finally, if you're willing to put in some extra effort, consider searching online for secondhand puppies or "pet only" litters from certain breeders that don't meet show quality standards but are healthy enough to be house pets. While this option may take some time to get right, it could also result in big savings when looking for affordable Jack Russell Terrier puppies under $300.
Overall, finding a Jack Russell puppy for sale under $300 may sound daunting at first, but with some patience and research, you can surely find the perfect pup at an affordable price.
Before you scroll down this guide, "Where Can You Find Jack Russell Puppies for Sale Under $300," check out: Where to Find Teacup Puppies For Sale For $100? (2023) and Where to Find Pug Puppies For Sale For $200? (2023)
1. Mid-Atlantic Jack Rescue, Inc.
Mid-Atlantic Jack Rescue, Inc. (MAJR) is devoted to providing love and security for all Jack Russell Terriers and mixes that are looking for their forever homes. Founded by compassionate terrier fans, this rescue aims to give these dogs the opportunity they deserve for a fulfilling life.
At MAJR, the prime objective is to ensure every dog will lead a secure and comfortable life in a safe home. Their goal is for all animals under their care to flourish and live their lives joyfully.
MAJR strives to provide the safest, most nurturing home possible for each of their beloved four-legged friends. All dogs are spayed or neutered, vaccinated, microchipped, and undergo regular vet checkups prior to adoption.
As an extra precautionary measure, MAJR works diligently with potential adopters in order to confirm that they will be able to offer a life full of love and care for the animal's entire lifetime, not just during its first few months at home.
If you're considering a furry companion, why not go all out and adopt from Mid-Atlantic Jack Rescue? You'll be offering one of these magnificent animals an amazing chance at life while they graciously shower you with unconditional love and affection. Fostering is truly a two-way street.
Mid-Atlantic Jack Rescue, Inc. Details:
2. Jack Russell Rescue CA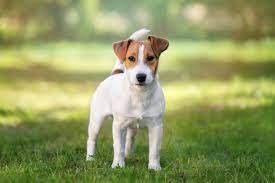 Jack Russell Rescue CA is a non-profit dedicated to saving Jack Russell Terriers in need and finding them their forever home. They are an all-volunteer organization that has been around since 2014 and is the oldest active 501(c)(3) breed-specific Russell Rescue in California.
Their mission is to rescue Jack Russells from shelters that are in danger of being euthanized, abandoned dogs, and owner-surrendered pups needing a new home.
They have a Facebook page with over 4,700 likes, where they post updates about their rescue efforts and stories of successful adoptions. They also have a website that provides information about the organization, how to donate or volunteer, and how to adopt one of their rescued dogs. On Pinterest, they share photos of happy tails — foster dogs who have found their forever homes.
Jack Russell Rescue CA is an amazing organization that works tirelessly to save these beautiful animals from harm and give them the loving home they deserve. If you're looking for a furry companion, please consider adopting one of these wonderful dogs.
Jack Russell Rescue CA Details:
3. Almost Home Rescue of Florida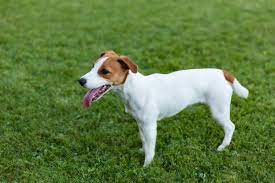 Almost Home Rescue of Florida is a non-profit, all-volunteer organization dedicated to the rescue of unwanted, abused, and neglected animals — especially Jack Russells. Founded in 2003, Almost Home Rescue has been saving the lives of countless animals for over 20 years.
The mission at Almost Home Rescue is to reduce the number of homeless and unwanted companion animals through education programs, spay/neuter initiatives, and adoption services. The devoted volunteers work hard to provide quality care for each animal in their program.
Almost Home Rescue has an extensive network of foster homes throughout Florida that are dedicated to caring for rescued animals until they can find their forever home. All adoptable pets have been spayed/neutered, vaccinated, microchipped, and any necessary medical treatments taken care of before being placed in their new home.
If you're looking to add a furry friend to your family, consider adopting from Almost Home Rescue. Their website provides detailed information on all the available pets as well as an online application form if you'd like to start the adoption process right away.
Even if you're not ready or able to welcome an animal into your home, there are plenty of ways you can support Almost Home Rescue without adopting. Donations of money or items from their Amazon wishlist help cover necessary food and supplies that are needed for the rescued animals. Every little bit counts.
Almost Home Rescue of Florida Details:
4. Jacks Galore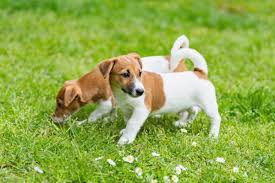 For over 17 years, Jacks Galore, a family-run Jack Russell Rescue organization in Massachusetts, has been aiding these lovable pups by rescuing them from shelters and bad situations. They are committed to reducing the stress associated with adopting a dog while making it simple and fast for anyone wanting to bring home one of these furry friends.
The passionate individuals at Jacks Galore strive to provide each rescue dog with a loving and suitable home. Their team makes sure the perfect family is found for every pup, then stay dedicated after adoption to guarantee success. They wholeheartedly believe all dogs deserve a forever home.
To promote their cause and bring awareness to the plight of dogs in need, this organization actively posts updates on available animals for adoption as well as heartwarming tales of successful adoptions on Facebook. Additionally, they hold events like fundraisers and adoption days to generate funds for furthering their rescue efforts.
Are you looking for an adorable new pet? Then head to Jacks Galore in Massachusetts or check out their website. Additionally, keep up with the latest news from Jacks Galore by following them on Facebook.
Jacks Galore Details:
5. Russell Rescue, Inc.
Russell Rescue, Inc. (RRI) is a network of volunteers dedicated to saving and re-homing Jack Russell Terriers. Founded in 1993, this organization has been rescuing and finding permanent homes for these lovable pups for over 30 years.
Jack Russells are an active breed that requires plenty of exercise and stimulation to stay healthy and happy. Unfortunately, many end up in shelters or abandoned due to their high energy levels and need for attention. That's why RRI works tirelessly to find loving homes for these dogs so they can live out their lives with the love and care they deserve.
RRI operates across the United States with chapters in Texas, Tennessee, California, and more. Each chapter is run by dedicated volunteers who provide foster care for the dogs until they are adopted into a forever home. They also work closely with local shelters to identify potential adopters and ensure that each dog finds the perfect match.
The organization also provides resources such as training tips, adoption advice, health information, and more on their website to help owners get off on the right foot when bringing home a Jack Russell Terrier.
If you're looking for a furry friend or want to help out an amazing cause, consider adopting from RRI or volunteering with one of its chapters. You can make a difference in the life of one of these wonderful dogs while getting lots of love in return!
Russell Rescue, Inc. Details:
6. Russell Rescue of Tennessee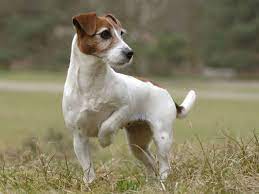 Since 2014, Russell Rescue of Tennessee (RRTN) has made a positive impact on the lives of Jack Russell Terriers. This 501(c)(3) non-profit is dedicated to rehoming these precious pups in Tennessee.
At RRTN, the mission is to save and provide homes for neglected, abandoned, and mistreated Jack Russell Terriers. The group works with shelters and other organizations to identify dogs that require aid. Afterward, the dogs receive medical attention, foster families, and education classes.
The volunteers at RRTN provide a loving home for each of their Jack Russell Terriers. They take the time to educate potential adopters about the breed so that they can make an informed decision on whether or not this specific type of dog is right for them. Moreover, these volunteers make sure that each pup finds its perfect family with whom it will build and cherish a lifetime bond together.
Are you thinking of welcoming a Jack Russell Terrier into your home? RRTN can help! Visit their website or follow them on Facebook to learn more about upcoming events and adorable dogs up for adoption. If you have any questions, don't hesitate to reach out directly — they'd be happy to provide all the information necessary before taking the plunge.
Russell Rescue of Tennessee Details:
7. Georgia Jack Russell Rescue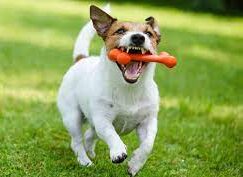 Georgia Jack Russell Rescue is a small, family-run organization that rescues and adopts out Jack Russell Terriers and Terrier mixes from Southern shelters. They have a wonderful motley group of fosters in all shapes, sizes, and dispositions — all looking for their forever homes.
The rescue was founded several years ago by a mom-and-pop team who wanted to make a difference in the lives of these dogs. Since then, they have grown into an organization with over 12,000 followers on Facebook, 2,567 posts on Instagram, and many more supporters across other social media platforms.
Every year they host their Annual Friends & Family Jack Russell Reunion at the ranch, which is always full of fun activities for the dogs and their families. It's also a great opportunity for potential adopters to meet some of the dogs in person before making any decisions.
In addition to finding forever homes for these amazing animals, Georgia Jack Russell Rescue also provides a sanctuary for those who can't be adopted due to medical or behavioral issues. They commit to providing these special needs dogs with love, care, and medical attention until they find their forever home or pass away peacefully surrounded by people who love them.
If you're looking for a furry friend or just want to help out this amazing organization, please consider donating or volunteering your time at Georgia Jack Russell Rescue.
Georgia Jack Russell Rescue Details:
Frequently Asked Questions
What two dogs make a Jack Russell Terrier?
Jack Russell Terriers most likely descend from Beagles and Bull Terriers, among other breeds.
Can Jack Russell Terriers live to be 20?
While the oldest Jack Russell lived to be 20, the life expectancy of this breed is 12 to 14 years.
At what age do Jack Russell Terriers calm down?
Jack Russell Terriers are high-energy dogs that may not calm down until they turn nine years old.
Conclusion for "Where Can You Find Jack Russell Puppies For Sale Under $300"
If you're looking for an affordable Jack Russell Terrier, there are several options available. Shelter pets are always a great option as they often come with discounted adoption fees. Additionally, some breeders may have puppies available around this price range if you're willing to do some research.
When searching for any potential pet, it's important to ensure that the puppy is healthy and well-cared for. Be sure to ask plenty of questions about the history and personality traits of any pup you consider so that you know you've chosen the right one for your lifestyle and needs.
With proper care and love, these little terriers make wonderful companions who will bring joy into your life for years to come!
If you enjoyed this guide, "Where Can You Find Jack Russell Puppies for Sale Under $300," check out:
Before you bring home a puppy from a rescue, learn more by watching "Jack Russell Terrier – Top 10 Facts" down below:
Garrett loves animals and is a huge advocate for all Doodle dog breeds. He owns his own Goldendoodle named Kona. In addition, he volunteers at the Humane Society of Silicon Valley, where he fosters dogs and helps animals. Garrett enjoys writing about Doodles and believes that dogs can teach humans more about how to live than humans can teach a dog.
Why Trust We Love Doodles?
At We Love Doodles, we're a team of writers, veterinarians, and puppy trainers that love dogs. Our team of qualified experts researches and provides reliable information on a wide range of dog topics. Our reviews are based on customer feedback, hands-on testing, and in-depth analysis. We are fully transparent and honest to our community of dog owners and future owners.