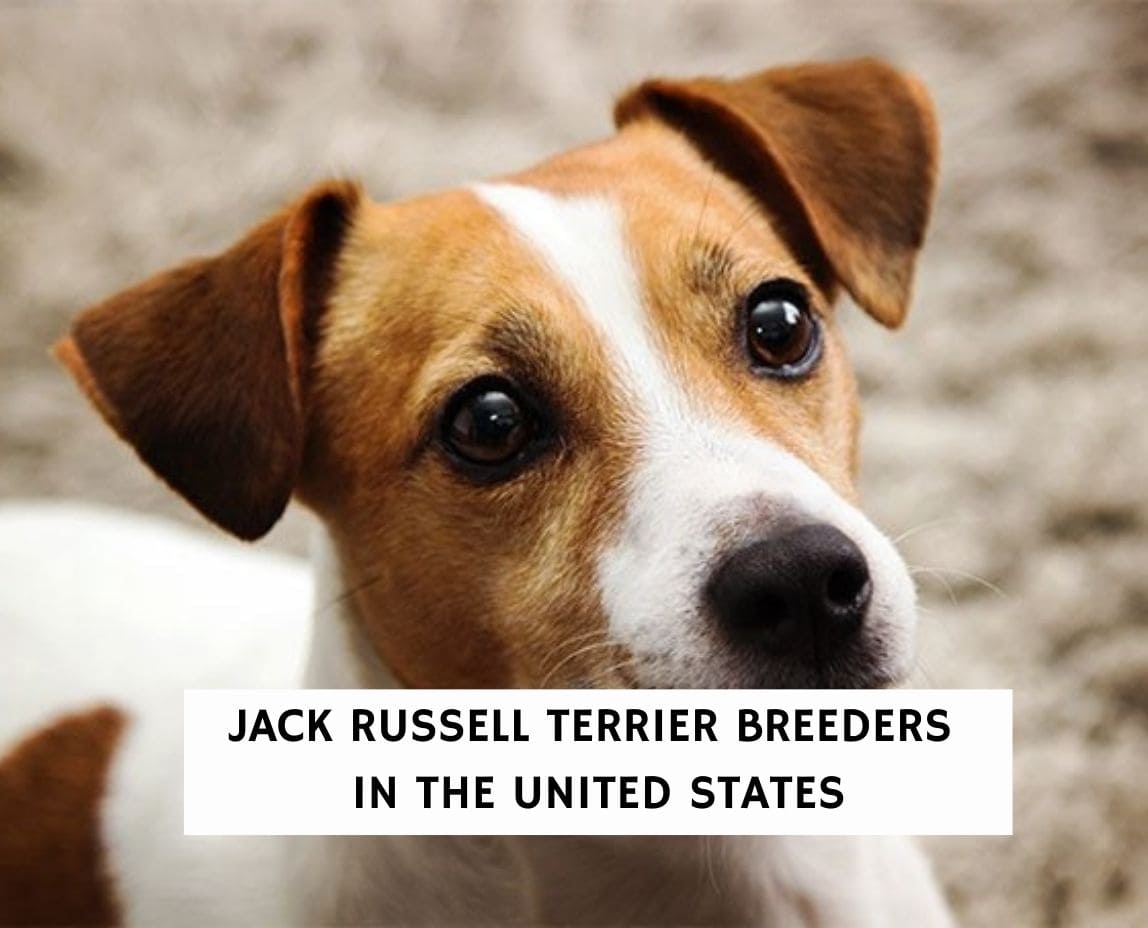 Here are several questions we have for you if you're searching for Jack Russell Terrier breeders in the United States. Are you looking for an active family dog but only live in a small space?
Do you want a dog that will keep you busy and don't mind a dog who likes to bark? Then a Jack Russell Terrier might be a good fit for your family. These small dogs are known for their friendly, vibrant personalities. They're a lot like toddlers, in a way.
They love attention, have plenty of energy, and their little faces will melt your heart. Jack Russell Terriers are great dogs for families, but they don't necessarily get along with other pets, especially cats. So if this sounds like the type of breed that suits you, look no further.
Before scrolling down this list of Jack Russell Terrier breeders in the United States, check out these breeder recommendations: Best Toy Cavoodle Breeders in the United States and Best Rottie Breeders in the United States.
Jack Russell Terrier Puppies For Sale in the United States
We've put together a list of the top Jack Russell Terrier breeders in the country so you can choose your new furry family member for a reputable source.
Jack Russell Terrier Product Recommendations: Best Medicated Dog Shampoos and Best Toyota 4Runner Dog Barriers.
1. PuppySpot's Jack Russell Terriers
Since you're searching for Jack Russell Terrier breeders in the United States, then you should give PuppySpot a chance. Many people across the United States struggle to find the right breeder for them, including the Jack Russell Terrier. By using PuppySpot, you can find available listed puppies across the country.
Wherever you live, you can browse countless available puppies at the comfort of your home. But, before you continue on your search for a Jack Russell Terrier puppy for sale, check out the link below.
PuppySpot Details
2. Chestnut Hill Kennel
Chestnut Hill Kennel is located in Keysville, Virginia, convenient to Durham, North Carolina, Lynchburg, Virginia, and other larger cities in the Southeast.
This kennel is a member of the Jack Russell Terrier Club of America and the Virginia Jack Russell Terrier Club, and the husband and wife team has owned Jack Russels since childhood.
Chestnut Hill is a family-run business in every sense of the word. The whole family is involved in raising your little puppy before they come home to you.
Your Jack Russell Terrier puppy will be well-socialized by the time they make it to your home, both with humans and with other animals. The available litters will vary throughout the year, so check with the website and with the kennel to discover what's available.
You will have to submit an application and a deposit before you pick up your puppy; prices may vary depending upon the door's characteristics, gender, and pedigree.
Chestnut Hill Kennel Details
3. Little Eden
If you're in the northeastern United States, be sure to check out Little Eden Jack Russell terriers. This breeder is located in Medina, New York, and is convenient to Buffalo and surrounding areas.
The kennel is owned by Michelle Ward, a breeder with over 30 years of experience with Jack Russell Terriers. Ms. Ward is committed to raising working dogs with desirable temperaments.
To that end, the puppies are trained from an early age but also loved and cuddled as housepets. While your puppy will mainly be cared for by Ms. Ward, her family frequently steps in to help.
When you pick up your Jack Russell Terrier from this New York breeder, they will be up to date with vaccinations and worming treatments. You will be required to fill out an application before placing a deposit and will also be required to adhere to the health agreement for your dog.
If you're interested in showing or breeding your Jack Russell Terrier, be sure to communicate with the Little Eden team. Breeding rights may be available for an additional charge.
Little Eden Details
4. Rustling Oaks
The next Jack Russell Terrier Breeder on our list is Rustling Oaks. This kennel is located in—Melbourne, Florida, which is Southeast of Orlando and convenient to Vero Beach and Daytona Beach. Sires and dams at Rustling Oaks are registered with the JRTCA, CERF, and BAER.
As with many other breeders, Rustling Oaks requires that you sign a spay or neuter agreement. In other words, these puppies aren't for breeding. The team produces only one or two litters each year, so if you'd like a Rustling Oaks puppy, be sure to get on the waiting list early.
The Rustling Oaks website is periodically updated with current and upcoming litters. However, it's usually best to contact the breeder personally if you're interested. The deposit for and price of your puppy may vary depending upon characteristics, pedigree, and sex.
Rustling Oak Details
5. Shingle Oak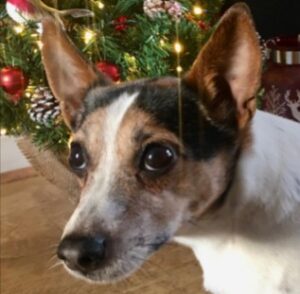 On 26 acres of meadow sits Shingle Oak, just outside of Cleveland, Ohio, the next of our top Jack Russell Terrier breeders in the United States. This breeder is a JRTCA member and the home of dams and sires, winning awards for years.
Jack Russell Terrier puppies from Shingle Oak are home-raised in the company of children, pets, and other dogs and are introduced to household noises they're likely to encounter in your own home.
Because these dogs tend to be vocal, this socialization will help them remain calm when presented with stimulants at your home. You must be placed on a waiting list with a non-refundable deposit to adopt a dog with Shingle Oak.
Speak with the breeder about the terms of your placement as well as the cost of the door and the deposit. Price may vary based on color, gender, and other factors.
Jingle Oak Details
6. Snowcrest
Out west in Flagstaff, Arizona, is Snowcrest Jack Russell Terriers. This kennel specializes in the breed and raises the puppies born to their dogs as their own.
Upon arrival at your home, your puppy will be up to date with veterinary care as well as started with crate training. To adopt a dog from Snowcrest Jack Russell Terriers, you'll be responsible for a $200 non-refundable deposit.
The team at Snowcrest prefers that you visit in person to choose your new puppy. If you prefer not to due to health or other concerns, contact the breeder to make alternative arrangements.
Snowcrest does not typically ship or deliver dogs, so it's ideal if you live close to the Flagstaff area. Check back periodically on the kennel's website to view upcoming litters and available puppies.
Snowcrest Details
Location: Flagstaff, Arizona
Telephone: (928) 853-9779
Website: Snowcrest
7. Shavano Creek
Shavano Creek is an excellent choice for a Jack Russell Terrier puppy for those who live in the Colorado area. This kennel breeds its dogs as work dogs, and priority may be given to those who wish to have a working dog over those who want a family pet.
Shavano Creek has been in operation for many years. As a result, they can focus on specific dogs' pedigree. Be sure to check out the information about upcoming litters as well as the pedigree of each of their six boys and nine girls.
They are a prolific breeder, and litters are produced several times each year. In addition to purchasing a Jack Russell Terrier puppy through Shavano Creek, it may also be possible to adopt an older or newly retired dog. These dogs are bred for breeding and show, and you may retain breeding rights.
Shavano Creek Details
8. Blue Creek
The next Jack Russell Terrier breeder in the United States is Blue Creek in Bessemer, Alabama. The team at Blue Creek operates a small kennel and only produces one or two litters each year.
However, small size doesn't mean a lack of reputability. The team is recognized by the Jack Russell Terrier Club of America. Because this is a small-scale breeder, you'll find that the team often hires studs to come in to assist.
If there are particular traits you're looking for in a dog, be sure to contact Blue Creek ahead of time. The team's website is quite basic, so you'll have to take the first step in determining when and which litters are upcoming.
Blue Creek Details
9. Run Away Farm
If you live in North Carolina or South Carolina and search for the perfect Jack Russell Terrier puppy, Run Away Farm is convenient to you.
Located in Matthews, this kennel is very convenient to Charlotte and not a far drive from Greensboro and other major cities. Run Away Farms breeds its dogs for conformation, hunting, and friendship.
Whether you're looking for a family dog or a hunting partner, Run Away Farm can match you with a puppy that fits your lifestyle. Contact Run Away Farm for more information about the pricing of dogs.
You'll need to apply for adoption before placing a deposit, as the team wants to know its puppies will be placed in a suitable home. Price may vary based on pedigree and characteristics.
Run Away Farm Details
10. British Grit
British Grit is a relatively large Jack Russell Terrier breeder located in northern California. Your future puppy's home sits on 160 acres of land that's covered in wooded spaces and wide-open places for your dog to play and learn before they come home with you.
Your new puppy is eligible to be registered with the JRTCA. In addition, some adult dogs are registered with both the Jack Russell Terrier Club of America and the Jack Russell Terrier Club of Great Britain.
Speak with the kennel for more information about your particular dog's pedigree. You will be screened before you're permitted to place a deposit on a dog.
The British Grit team doesn't recommend their dogs go to homes with small spaces or small children or families that can't dedicate the attention these little dogs need.
British Grit Details
11. Rock Chalk
Last on the list of Jack Russell Terrier breeders in the United States is "Rock Chalk." So suppose you're a midwesterner and looking for a Jack Russell Terrier to call your own, head over to Rock Chalk.
This small breeder produces only one or two litters a year, but the attention given to producing quality dogs is apparent. They are members of JRTCA and breed their dogs for temperament and conformity.
To learn about upcoming or available litters, you'll need to contact Rock Chalk directly. In our research, we discovered that the kennel's website is highly outdated, but the team will be happy to discuss available options.
While you're browsing the website, however, be sure to take a look at the awards dogs from this breeder have won. And if you already have a female you'd like to breed, take note of Rock Chalk's stud service.
The Rock Chalk boys are available if you have an approved female. There is a $100 non-refundable deposit required to reserve your dog from Rock Chalk, and the cost to adopt your puppy may vary based on sex, breeding rights, and the dog's characteristics.
Rock Chalk Details
Frequently Asked Questions
What is a Puddin Jack Russell?
Irish Jack Russells, Shortie Jacks, Puddin Jacks, and English Shorties are some of the names these little dogs with big hearts are called. They are playful, curious, loyal, and affectionate.
Jack Russells were originally bred to fox hunt, so they're aggressive and energetic. This breed needs to keep busy and is very loyal with a strong work drive.
Puddin Jacks are friendly and outgoing. They love people and get along well with other animals. They are active little dogs that need plenty of exercise. Without vigorous exercise, they can become high-strung and destructive.
Puddin Jacks are intelligent, quick learners that are easy to train. They make excellent watchdogs since they will bark to let you know someone is around. If you are looking for a small dog with a big personality, the Puddin Jack Russell may be the perfect breed!
What are Shorty Jack Russell terriers?
Shorty Jack Russell terriers are a smaller version of the standard Jack Russell breed, one sub-breed of Jack Russell Terriers, and are very cute.
Like their larger cousins, Shorty Jacks are energetic and intelligent and require plenty of exercise and attention.
Shorty jacks have much shorter legs than their cousins, the Jack Russell, so they are shorter and weigh less. Their average lifespan is 13-16 years, and their weight is 14-18. Shorty Jack Russells stand around 10-15 inches in height.
Can you get all Black Jack Russells?
Jack Russell Terriers can be white with black or tan markings or tricolor (white, black, and tan). The vast majority of Jack Russells are white with brown or black patches.
The AKC explains that white is predominant with black and tan markings. There is no preference for markings so long as the dog remains 51 percent white and can vary from lemon to mahogany, and ticking is acceptable.
What is the biggest Jack Russell Terrier?
Jack Russells range in height from 10 to 15 inches at the shoulder and weigh 13 to 17 pounds, but you can find them in a wide range of sizes. Some adult Jack Russells may weigh as little as 10 pounds, while others may weigh more.
The breed's height also varies, with some dogs standing as tall as 15 inches at the shoulder and others standing only 12 inches tall. The AKC standard calls for a smaller range of 12 to 14 inches.
How do I pick a Jack Russell puppy?
If you are interested in adopting a Jack Russell puppy, you should keep a few things in mind. First, the deposit for and price of your Jack Russell puppy may vary depending upon characteristics, pedigree, and sex.
You should do the following:
Consider adopting
If purchasing, aim for a reputable breeder passionate about Jack Russells.
Sires and dams should be registered with the JRTCA, CERF, and BAER.
Consider if you want to show your dog or have a furry best friend. Show-quality pups will cost much more.
Kennels should work with the American Kennel Club (AKC), English Jack Russell Terrier Club Alliance (EJRTC), National Kennel Club (NKC), and so forth. Check and see where parents and pups are registered with.
Breeding dogs need to be tested for various genetic diseases to be able to offer healthy pups.
Always get a health guarantee with your puppy.
Pups should also be dewormed, vaccinated, and microchipped.
Are all-white Jack Russells rare?
It does not happen often, but it does happen! The AKC explains that white is predominate with black and/or tan markings. There is no preference for markings so long as the dog remains 51 percent white. Tan can vary from lemon to mahogany. Ticking is acceptable—disqualification – Less than 51 percent white, brindle coloring, any other color than listed above.
How old do Jack Russells live?
The average lifespan of a Jack Russell terrier is between 12 and 16 years. However, some Jack Russells have been known to live to 20 years or more.
So, if you are looking for a dog that will be a lifelong companion, a Jack Russell may be a good choice. This is an upbeat and lively dog breed that is intelligent with an escape tendency, so gardens and backyards need to be properly secured. Jack Russells are good at digging beneath fences to escape.
Do Shorty Jack Russells shed?
Their hair is so short, which results in quite a lot of shedding all year round, getting worse when the seasons change in spring and autumn.
The amount your Shorty Jack Russell will shed depends on their coat type. Shorty Jacks can have a smooth, rough broken coat type. Jack Russell's shed quite a bit. The best way to reduce the amount of hair around your home is to brush your Jack Russell regularly.
How can I stop my Jack Russell from shedding?
The best way to reduce the amount of hair around your home is to brush your dog regularly. You can also try bathing your Jack Russell with special dog shampoo to minimize shedding.
There are supplements like omega's via pet fish oil that you can give your dog to reduce shedding. Fish oil may be beneficial in reducing excessive shedding in Jack Russells. Remember that excess shedding may be a sign of a health issue. PetMD explains the reasons for shedding:
A dog's health condition
A dog's breed
Season and environment
They also add that stress-induced shedding comes about when there's been a change in your dog's environment. You should talk to your veterinarian if you feel that shedding is stress-related.
Conclusion For The "Best Jack Russell Terrier Breeders in the United States"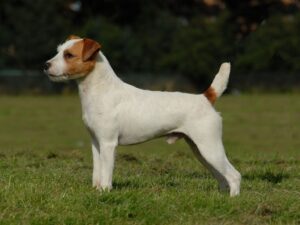 Jack Russell Terriers are energetic little puppies that require a lot of work. If your family has the space and the time available to care for these lovable little dogs, they can make a great addition to your family. It's crucial that you choose your Jack Russell Terrier from a reputable breeder.
Puppy mills are detrimental to your dog's health and may come home to you with an undesirable temperament. Use this list of the top Jack Russell Terrier breeders in the United States to start your search for your new dog.
For more guides with mentions of the Jack Russell Terrier, you can check out:
You can learn more about the Jack Russell Terrier by watching "All About The Jack Russell Terrier" down below: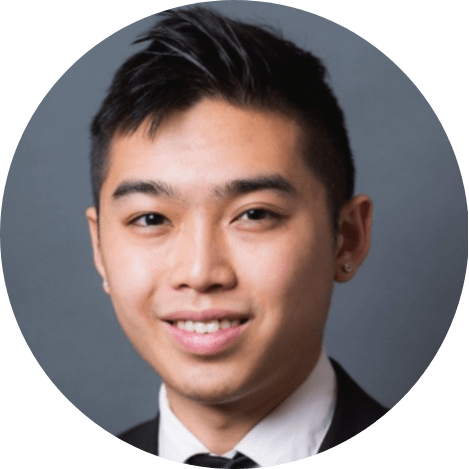 Andy is a full-time animal rescuer and owner of a toy doodle. When he's not saving dogs, Andy is one of our core writers and editors. He has been writing about dogs for over a decade. Andy joined our team because he believes that words are powerful tools that can change a dog's life for the better.
Why Trust We Love Doodles?
At We Love Doodles, we're a team of writers, veterinarians, and puppy trainers that love dogs. Our team of qualified experts researches and provides reliable information on a wide range of dog topics. Our reviews are based on customer feedback, hands-on testing, and in-depth analysis. We are fully transparent and honest to our community of dog owners and future owners.