Here's what you should know if you're searching for Jack Russell rescues in the UK. The Parson Russell Terrier, also known as Parson Jack Russel Terrier or Jack Russell, is a lovely dog with a fantastic personality. This dog was developed in England in the mid-1800s to assist hounds in fox hunting.
However, centuries later, Jack Russells have become the favorite companion or pets of many families and individuals. These dogs are highly social and good with kids and people. Nevertheless, it is best suited for active families because it is highly energetic, so you should consider that before looking for a good place to adopt one.
Despite being a lovely, social, and highly energetic dogs, many Jack Russells still end up abandoned in the streets and shelters. Thankfully, many charity organizations in the United Kingdom are dedicated to saving these dogs and placing them in loving, responsible, and safe homes.
Before you scroll further down this list of Jack Russell rescues in the United Kingdom, you can check out these other dog-related recommendations from our team at We Love Doodles: Best Golden Retriever Rescues in the United Kingdom and Best German Shepherd Rescues in the United Kingdom.
Find a Jack Russell Rescue Shelter Near Me in the UK
We've got you covered if you're looking for a good place to adopt this dog breed in the UK. Listed in this guide are some of the best Jack Russell rescues in the UK that rescue, rehabilitate, and rehome lost, abandoned, and surrendered Rusell Terriers. Without further ado, here are our top four picks.
Jack Russell Product Recommendations: Best Odor Resistant Dog Beds and Best Dog Training Shock Collars.
1. Jack Russell Terrier Rescue UK
We have Jack Russell Terrier Rescue UK at the top of our list. It is a nationwide rescue organization dedicated solely to saving, rehabilitating, and rehoming Russells across the country. JRTR is a non-profit organization that helps this breed without depending on the government for funds and support.
The program is operated with funds and support from the public and volunteers. The organization is focused on saving Russells from abandonment, pounds, mistreatment, and neglect. They rescue and rehome this dog breed throughout the UK, so you can get a Russell from them regardless of where you are in the United Kingdom.
However, despite being dedicated to Russell Terriers, this rescue team also helps homeless, unwanted, and abused dogs of all breeds because they naturally love dogs and want to help them all. JRTR rescues and places its dogs in foster homes in North London, Wales, Kent, West Yorkshire, Hertfordshire, Essex, and Cheshire.
The rescue group also rehomes dogs from Scotland to the Isle of Wight. They help every broken, discarded little dog they come across because they believe every dog deserves a second chance at life. If a dog is ill, they treat it regardless of the cog. They also provide surgery and dental care for dogs that come to them.
If a dog is scared, it will show it how to love. Dogs with behavioral issues are also accepted in this program, as they have professionals that will walk through various training exercises to help increase their chances of being adopted. To JRTR, there is no such thing as a "lost cause."
They never leave any dog behind or put any dog down. It is a no-kill shelter, so they don't put dogs to sleep. Dogs with no chance of being adopted live out the rest of their lives in their foster homes, enjoying premium care, love, and attention. Adopting a dog from this rescue is straightforward; a phone call is all it takes.
However, they do a proper assessment to ensure the right dog is paired with the right family to prevent a disastrous adoption experience. All their applicants are assessed thoroughly and matched with a dog suitable for their lifestyle, family, activity level, and energy level.
Their goal is to ensure the next homes are their dogs' last and permanent homes, so they are cautious when adopting them. A home check is mandatory in all adoption cases, and an adoption fee applies. They do not rehome their dogs to households with young kids. Some of their dogs are only suitable for Russell-experienced homes.
Jack Russell Terrier Rescue UK Details
2. Stokenchurch Dog Rescue
Stokenchurch Dog Rescue is an all-breed rescue that occasionally rescues and rehomes Jack Russells. At the time of putting this list together, the rescue organization has more than 10 Russell Terriers looking for their forever homes. SDR is one of the UK's most popular dog rescue centers because they genuinely care about their dogs and want only the best for them.
Their goal after every rescue is to find the most suitable homes for their dogs. They conduct thorough interviews to properly assess their applicants and choose the best for their dogs. Adopting a dog from this rescue is not on a first-come, first-served basis, so you must be patient when applying.
All their applicants are evaluated extensively, and only the best, most suitable ones are paired with their dogs. They also consider the applicants' needs, lifestyle, and family when matching them with a dog. Once a dog arrives at the rescue center, it is given a proper medical assessment and treated for any known health condition.
They keep the dogs in their newly renovated isolation unit for about 10 days to monitor their health and fitness. While in isolation, the staff observes the dogs during walks and socialization to know their temperament and unique needs. Their dogs are only put up for adoption once they have a better understanding of their behavior and personalities.
All adoptable dogs are listed on the website, so you can browse the list before filling out the adoption form. In addition to providing quality vet care, the rescue team also microchips their dogs before giving them out.
Some dogs come to them with behavioral issues, and the team ensures every behavioral issue is addressed before placing them for adoption. Adopting a Jack Russell from this rescue also comes with other benefits, such as a lifetime of support and advice. That means you can always reach out to them for advice and guidance on how best to raise your new family member.
Stokenchurch Dog Rescue Details
3. Jerry Green Dog Rescue
Jerry Green Dog Rescue is another great place to adopt your favorite dog breed- Jack Russell. This all-breed rescue saves thousands of dogs yearly and places them in loving, caring, responsible homes. This rescue organization exists to provide a safe place for unwanted, homeless, abandoned and surrendered dogs.
They take these dogs in, provide necessary medical care, and place them in loving, caring forever homes. Jerry Green Dog Rescue (JGDR) provides the highest welfare standards for all the dogs and puppies in their care. The organization is proud to say that a Jerry Green dog is always a Jerry Green dog, as they are always ready to provide care and support for all their dogs throughout their lives.
They provide a lifetime of support for all adopters and their dogs, providing them with all they need to make the adoption a success. In addition to rescuing and rehoming dogs, this rescue team articulates and campaigns for the humane treatment of dogs everywhere.
JGDR has high welfare Meet&Match processes that ensure every dog is placed with the best home possible. All applicants are thoroughly assessed to ensure they are the right fit for the dogs. The dogs are paired with their new owners based on their temperament, traits, and unique needs.
Jerry Green Dog Rescue Details
4. Battersea
Battersea is a dog and cat rescue organization that has been rescuing and rehoming for over a decade. Since its emergence in 1860, this rescue organization has saved thousands of dogs and cats. This rescue program takes in every dog or cat that needs them. They give each pet lots of love, care, and attention.
They also provide expert care to ensure the dogs are healthy, happy, and safe. All their dogs and cats are vet-checked and treated for medical health conditions. In addition, they spend quality time with the dogs to know their unique traits and personality to know the best types of families they are suited for.
All their knowledge helps them improve their lives and find the best homes for them. They are always there for their dogs and cats for a lifetime, providing their adopters with all the guidance and support they need to raise their pets in a healthy and safe environment. Battersea occasionally has this dog breed, so you can contact them if one is available before filling out the adoption form.
Battersea Details
Conclusion For The "Best Jack Russell Rescues in the UK"
Do not forget to research these rescues before adopting a new Jack Russell family member from them. We carefully selected these rescues of their breed specificity, transparency, and experience in this field. We also love that they provide lifetime support for all their dogs and would guide you through your dog-raising journey.
For more guides similar to this list of Jack Russell rescues in the UK, you can check out these other dog-related recommendations from our team:
Before you adopt a Jack Russell companion from a rescue shelter in the UK, you can learn more about this dog breed by watching "All About the Jack Russell Terrier" down below: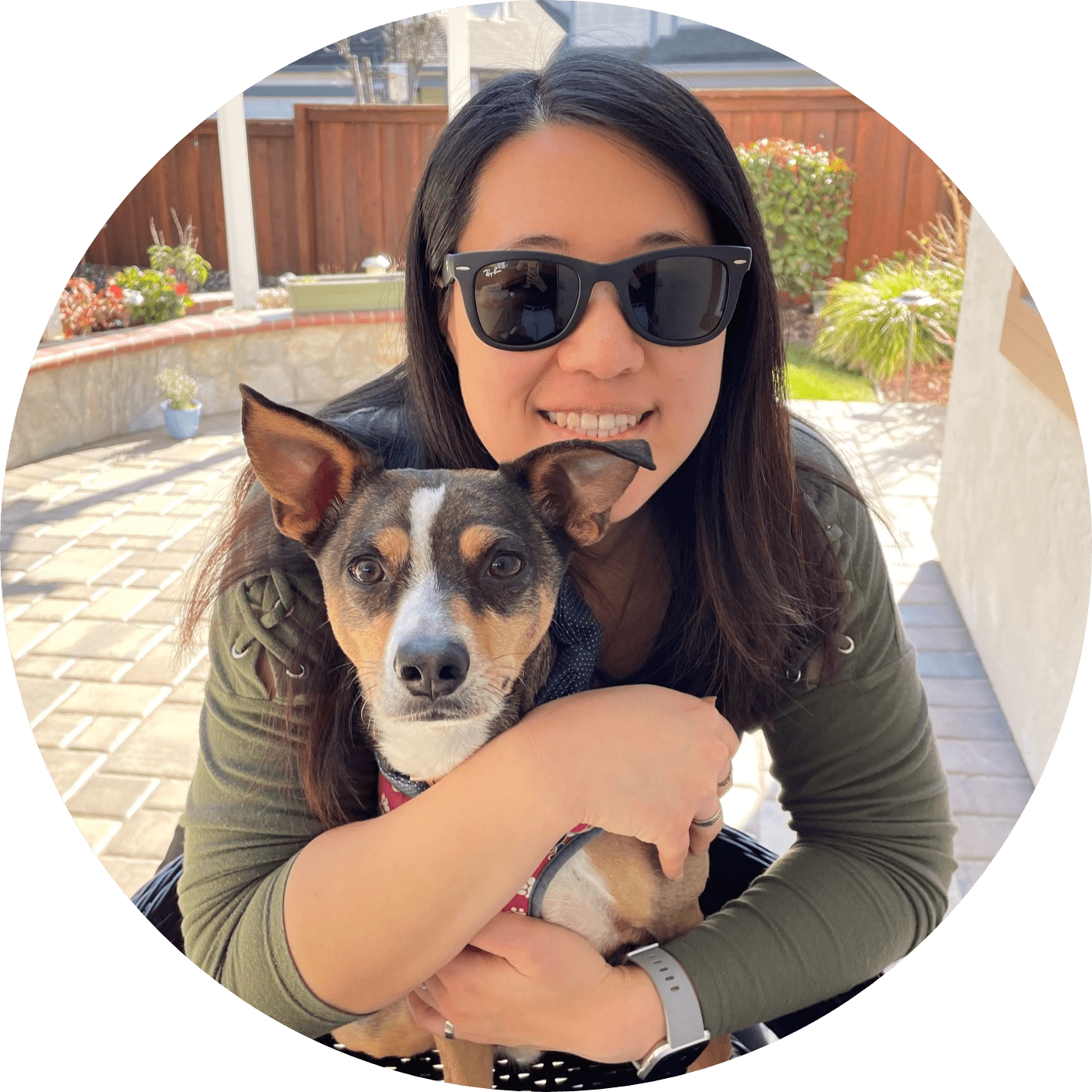 Dr. Sabrina Kong graduated from the Royal Veterinary College in England in 2016 and has been working at a small animal clinic in Northern California since then. She grew up in the Bay Area and got her bachelor's degree from Cal Poly San Luis Obispo. She also became a Certified Canine Rehabilitation Practitioner through a program at the University of Tennessee.
When she isn't in the clinic taking care of her four-legged patients, she enjoys traveling and trying new foods with her friends and her three-legged dog, Apollo. She adopted Apollo from her clinic when he was a puppy with numerous health issues. Dr. Kong truly cares about taking care of animals.