Here's what you need to know if you're searching for Italian Greyhound breeders in New York – finding a reputable breeder can be a bit challenging.
But with the help of our guide, you will have an easy task locating the top breeders and getting matched with the best Italian Greyhound puppies in New York. Italian Greyhounds are known for their sweet, gentle, and playful nature.
Their athletic build makes them perfect for competing in dog shows. Italian Greyhounds have high levels of intelligence, meaning that it can be quite a daunting task to train them. They can be needy, so make sure to cuddle them often.
Before scrolling down this list of Italian Greyhound breeders in New York, you can check out these other recommendations: Best Bernedoodle Breeders in New York and Best Shih Poo Breeders in New York.
Italian Greyhound Puppies For Sale in New York
Finding Italian Greyhound puppies for sale in New York has been simplified with our list of the top breeders in this state. Read on and select the breeder who will provide your family with your first Italian Greyhound puppy.
Italian Greyhound Product Recommendations: Best All-Natural Shampoos For Dogs and Best Dog Shampoos For Shedding.
1. PuppySpot's Italian Greyhounds For New York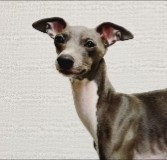 Since you're searching for Italian Greyhound breeders in New York, we highly recommend checking out PuppySpot. PuppySpot is a reputable platform, where you can browse for available Italian Greyhound puppies from the comfort of your home in New York.
If you're curious about the types of breeders you'll be dealing with, keep in mind that all Italian Greyhound breeders with puppies listed on PuppySpot have to go through a strict screening process. Before you continue on your search for an Italian Greyhound puppy for sale in New York, check out the link below.
PuppySpot Details
2. Raindance Italian Greyhounds
Raindance IG is run by Chelsea James, a breeder with over 20 years of experience in breeding Italian Greyhounds. Before breeding, Chelsea conducts several tests on the parents, including a genetics examination.
This is to ensure the health and temperament of the Italian Greyhound puppies are perfect. She also checks the parents' heredity 10 years back and ensures no history of genetic issues is there.
That's why she has successfully bred numerous puppies who have grown to be Champions and Grand Champions. The puppies are handled with care from birth and are introduced to different environmental conditions as they grow to acclimatize them.
Visitors are allowed to see them when they are a little older. And after their first vaccination, she takes them to dog events to socialize and explore. Once you find an Italian Greyhound puppy you'd like to take home with you, they ensure the puppies are up-to-date with all the vaccinations.
They are also dewormed and tagged with a microchip. The best part is you'll get a puppy collar, leash, food starter bag, AKC certification, and a lifetime health guarantee.
Raindance Italian Greyhound Details
3. Cave Canem Rex Italian Greyhounds
Cave Canem Rex is your best bet if you want to get one of the Italian Greyhound puppies in New York. Rebbecca Baum runs this kennel. The best part is that their puppies are suited for homes and dog competitions.
Rebecca is dedicated to improving each generation of Italian Greyhounds by conducting health tests on the parents before introducing them into the breeding program.
A genetic examination is also carried out to ensure that the parents do not pass on any hereditary diseases to the puppies. This ensures that the puppies will continue to excel and might be used to breed in the future.
However, before you visit them, you must submit an application, where you'll be asked to provide personal information and what you are looking for in an Italian Greyhound.
This allows Rebecca to match you with the best puppy. Rebecca takes good care of the puppies by taking them through various training, such as potty, car, crate, and acclimatization with the outside environment and human interactions. Once you purchase a puppy, you are given a starter food bag, toys, and a health guarantee.
Cave Canem Rex Details
4. Casesa
Jessica Hekl is the breeder behind Casesa. She developed an interest in Italian Greyhounds after acquiring her first Italian Greyhound in 2002 from a breeder in Texas. Several years later, Jessica visited the same breeder and got a show –  Italian Greyhound – and her breeding journey started from there.
Jessica produces high-quality Italian Greyhounds. The parents used for breeding are screened for prevalent diseases in this breed before they are introduced into the breeding program.
Casesa Details
5. Canine Corral
Canine Corral is a family-owned business that connects breeders and new dog owners. They also offer grooming, training, and boarding services. They have been in operation since 1963 and are rated as no.1 in New York and Long Island.
They aim to help people find their perfect puppy by linking them with the top breeders. Canine Corral has a team of experts from breeders, trainers, and salespeople who help you select the best dog toys and food for your puppy.
From their social channels, you can see that they've garnered many positive reviews accompanied by pictures. This goes to show that they meet the needs of their clients.
Canine Corral Details
6. Amore and Chaulait Italian Greyhounds
Last on the list of best Italian Greyhound breeders in New York is the Amore and Chaulait Italian Greyhounds. This is a two-people business, where Jeannie Amore of Amore Italian Greyhound and Lorraine Ebdon of Chaulait Italian Greyhound run one website.
The two friends met when Lorraine came across Amore, who sold her first show dog. And several years later, they met again and started their partnership.
They are passionate about their Italian Greyhounds and aim to breed only the finest quality. They conduct health and genetic tests on the parent to guarantee healthy puppies for the show ring or home environment.
Amore and Chaulait Italian Greyhound Details
How to Choose An Italian Greyhound Breeder in New York
Breeders' capability and experience vary. So, when you are shopping for Italian Greyhound puppies for sale in New York, ensure your breeder meets the following requirements.
A reputable breeder should be certified by the AKC.
 The breed should be ready to answer all your questions.
A good breeder must have several years of breeding successfully.
Does the breeder have positive reviews on their website or social channels?
Does the breeder have real-time photos of the available puppies or are they photoshopped? Please make a point of visiting their business places to confirm.
Allows you to visit the kennel to check how the puppies are taken care of and trained.
The kennel must have enough space and rooms with heating and air-conditioners.
 The breeder should present you with the results of the genetics and health tests of the parents. This gives you an assurance that your puppy is healthy and at no risk of developing genetically developed problems.
Have strict policies of strangers getting into the facility, especially during the COVID-19 pandemic.
 The puppies have a health guarantee, are up-to-date with all the shots, are vaccinated, and are dewormed.
 The puppies are comfortable with the outside environment and people.
The puppy should be potty-trained, crate-trained, and car trained. This makes it easy to travel with instead of leaving your IG puppy at home.
After-sales services, such as a puppy collar, toys, starter food bag, and health insurance guarantees should be provided.
The breeder should have a flexible payment system, making it easy for people to afford an Italian Greyhound puppy.
Before matching you with the right Italian Greyhound puppy, the breeder should inquire about your needs and your home situation.
More Information About Italian Greyhounds in New York
There is a limited number of reputable Italian Greyhound breeders in New York. Very few have websites for their businesses; instead, they are listed on websites that connect buyers with good breeders, such as Good Dog.
You will also find some on the American Kennel Club (AKC) and Italian Greyhound Club of America. You can also check their social media channels. The list above includes all the breeders we felt had sufficient experience and enough data on their profiles.
Rather than buying online, do better and book an appointment for a kennel visit. This will give you a better idea of the breeders, and you will also get an insight into their breeding process and how they take care of their IG puppies.
Conclusion For The "Best Italian Greyhound Puppies Breeder in New York"
Finding the best Italian Greyhound breeders in New York needs in-depth research. Lucky for you, we've done that in this post and are presenting you with a list of leading breeders and communities that connect breeders and new dog owners in New York.
The best part about using these dog communities is they are reputable and they don't just allow anyone claiming to be a breeder to join. They conduct their due diligence to maintain the reputation and credibility of the community and the breeders.
So don't hesitate to consult them. The breeders listed in this post choose to work from their homes or have a place dedicated to breeding and rearing Italian Greyhounds.
All in all, don't just trust what you see online; pay a visit to their kennels before you settle for the one that ticks all your boxes. Have fun visiting the kennels and choosing your next fluffy family member.
For more guides with mentions of the Italian Greyhound, you can check out:
Before you continue on your search for an Italian Greyhound puppy for sale, you can learn more about the breed by watching "Italian Greyhound – Top 10 Facts" down below: