If you're searching for the best Italian Greyhound breeders in California, then you're at the right place. This guide lists the seven best Italian Greyhound breeders and gives the essential details you need.
Sassy as they are, Italian Greyhounds or Italian Greyhounds are a perfect blend of shyness, athleticism, and fun. Their enthusiastic nature and athletic body make them good jogging dogs as well. In its essence, they're the miniature version of Greyhounds.
Before scrolling down this list of Italian Greyhound breeders in California, check out these other breeder recommendations: Best Beagle Breeders in California and Best Bernedoodle Breeders in California.
Italian Greyhound Puppies For Sale in California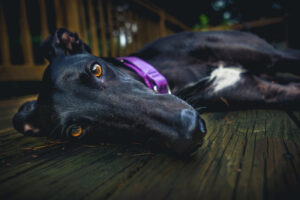 To get the best of your Italian Greyhound, you need to make sure you get them from a well-known kennel or breeder. Their upbringing matters a lot as it affects their well-being in the long run.
Italian Greyhound Product Recommendations: Best Dog Crate Alternatives and Best Puppy Flea Shampoos.
1. Amorè & Chaulait
Jeannie Love from Amorè and Lorraine Ebdon from Chaulait are two individual breeders who partnered with one motto — "Quality, not Quantity." Jeannie Love has been a member of the Italian Greyhound Club of America for over 22 years.
And that's where she met Lorraine and connected over their love for puppies. Together, they ensure that your Italian Greyhound stays healthy, follows training, and provides you the love and support you anticipate.
They're AKC registered breeders and have many years of breeding experience. Jeannie and Lorraine perform all the health tests ensuring the litters don't catch any hereditary disease or physical abnormality.
They raise admirable, athletic, and healthy puppies. Their passion for breeding and producing a purebred litter has made them one of California's best Italian Greyhounds puppies breeders.
Amorè & Chaulait Details
2. D'Folly – Vikki Landes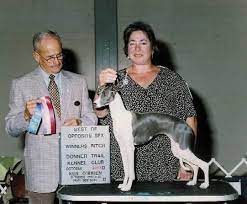 If you're looking for Italian Greyhound puppies in California, Vikki might be one of the best breeders you could contact. Vikki Landes is an AKC registered Italian Greyhound breeder in Oakland.
Her particular focus is on the health of the bred Italian Greyhound as she believes that a parent must get a healthy litter. She teaches litters how to greet and socialize with people.
Regular health checkups and exercise classes are given to keep their spirits high and body healthy. She makes sure that you go home with a well-trained, healthy, vaccinated, and dewormed puppy.
If you plan to get an Italian Greyhound for your kid, you can contact Vikki Landes. She also has referrals around the city. So, you don't have to be on the waiting list.
D'Folly – Vikki Landes Details
3. La Scala – Lilian & Don Barber
La Scala has been breeding Italian Greyhounds for over 50 years. Lilian Barber is the face behind La Scala. She has been the president of the Italian Greyhound Club of America and Italian Greyhound breed columnist in AKC Gazette.
She has bred over 70 Italian Greyhounds, provided them basic training, looked after them as mothers, and raised them with proper care. She makes sure that every Italian Greyhound is vaccinated, dewormed, and healthy.
AKC-approved Lilian Barber has also published four books about Italian Greyhounds. She has been a judge in many renowned competitions inside the United States, Australia, Italy, and Japan.
La Scala – Lilian Barber Details
4. My Bella Pooch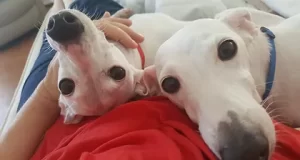 Julia Clark is the breeder behind My Bella Pooch, with several years of experience in IG breeding. From basic training to physical health, she performs her duties very well. She is not just a breeder.
She is a mother who raises the puppies with great affection. You get a puppy who is healthy, potty-trained, and well-groomed with trimmed nails. Also, she looks at all the essential aspects to raise a friendly and active litter.
All their puppies are socialized, well-trained, and ready to be rehomed. To get a puppy from My Bella Pooch, all you need to do is book an appointment and visit the place.
My Bella Pooch Details
5. Littleluv – Kathryn & Norm Holmes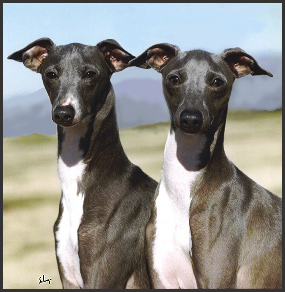 Littleluv is owned by Kathryn and Norm Holmes, who reside in Los Angeles, California. They have experience of 30 years in dogs, which makes them one of the finest breeders of Italian Greyhounds in the city.
They provide basic training to Italian Greyhounds and ensure the litter has dental hygiene, nail grinding, and deworming. Regular vaccination is done with these little loved ones to help them stay healthy. Also, they are AKC registered breeders and are on the Italian Greyhound Club of America list.
Littleluv – Kathryn & Norm Holmes Details
6. KC – Camille Bakker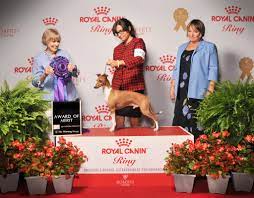 You might want to reach out to Camille Bakker for an Italian Greyhound puppy. She has been appropriately awarded for her work as she was recently appointed as Executive Field Representative for AKC.
She has over five years of experience in breeding healthy puppies. All her puppies are dewormed, declawed, and come with a health guarantee. They're ready to be your adorable companion at home.
You can not get the Italian Greyhound puppy from her kennel until they're at least eight weeks old. She also makes sure the puppies are DNA-tested to avoid any hereditary problem. You can contact Camille Bakker for Italian Greyhound puppies for sale in California.
KC – Camille Bakker Details
7. Argos Italian Greyhound
Last on the list of Italian Greyhound breeders in California is Argos Italian Greyhound. Justin Flosi is the face behind this kennel. He is also the vice-president of the Italian Greyhound Club of America and is very passionate about the Italian Greyhound breed.
You can't get a puppy from his kennel unless they're 12 weeks old and are perfectly healthy. He makes sure the puppies are well-trained before going to their forever homes.
His holistic approach and policies regarding the Italian Greyhound breed show his love and care for the species. All his Italian Greyhound puppies in California are AKC registered, health checked, and come with a lifetime health guarantee.
Argos Italian Greyhound Details
How To Choose An Italian Greyhound Breeder in California
If you've decided to bring your small four-legged animal at home, you need to be mindful about the breeder you choose. This thoughtful decision will save you a lot of vet visits and frustration in the future.
Like all dogs, Italian Greyhounds are also subject to health issues. Though they're shy, they adapt to training and make good home dogs. Therefore, consider the following factors before you bring one home:
Does the breeder explicitly mention how much experience they have?
Are they willing to give a puppy before it's eight weeks old? If yes, they certainly don't bother about its health and are likely to be inexperienced.
Is the breeder registered with any authoritative body, or are they part of any recognized club such as the American Kennel Club (AKC) or Continental Kennel Club (CKC)?
Does the breeder ensure puppies are potty-trained, healthy, and vaccinated?
Does the breeder ask many questions about your home before handing over your Italian Greyhound litter?
Are the kennel premises of the breeder adequately sanitized and do they follow health protocols?
Does the kennel have an ample amount of space for puppies to play?
Does the breeder give information about puppies and parent dogs registration? Don't accept it otherwise.
Does the breeder answer all your questions satisfactorily and willingly?
Does the breeder provide a health guarantee?
Does the breeder have flexible options for payment and transportation?
Is the breeder willing to take back the canine if you become unable to take care of it at any point in life?
More Information About Italian Greyhounds in California
Italian Greyhounds bond quickly with their owners, chase small animals, and have a rich history — they were used as noble dogs some 2,000 years ago in Turkey and Greece. And they've been owned by many royal personalities from Europe as well.
So, you're taking a royal dog, and it makes sense to choose the breeder or kennel wisely. The internet has very little organized information about Italian Greyhound puppies for sale in California.
We have done extensive research and put this guide to help you find the right breeder. As you may notice, some of the breeders listed here either don't have a website or a Facebook page.
And that's because they haven't built one. However, all the breeders mentioned here have more than five years of experience and are registered with a recognized club or association. Further, it's a good idea to call or contact them before visiting a kennel.
Related: Best Shampoos For an Italian Greyhound.
Conclusion For The "Best Italian Greyhound Breeders in California"
This article has listed the seven best Italian Greyhound breeders in California and given you detailed information about them. Most of these breeders are individuals with extensive hands-on experience with breeding.
We have made sure to list breeders registered with AKC or any other recognized club. They're at the top in their industry and have a flawless background for breeding.
So you can take a sigh of relief when getting an Italian Greyhound puppy from their kennel. Before you visit the physical location of breeders, please look at their social media handles and scour their website to get an idea of their work history.
For more guides similar to this list of Italian Greyhound breeders in California, you can check out:
Before you purchase an Italian Greyhound puppy from a breeder in California, you can learn more about the breed by watching "Italian Greyhound Dogs 101 – Everything You Need to Know" down below: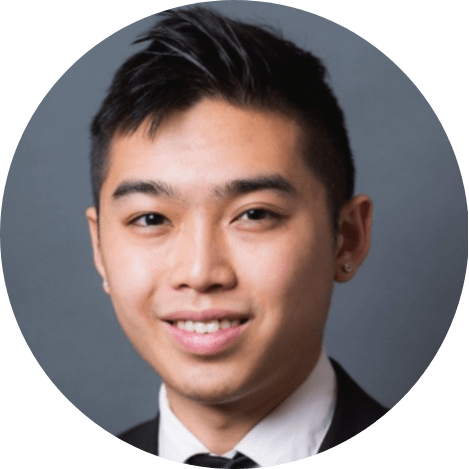 Andy is a full-time animal rescuer and owner of a toy doodle. When he's not saving dogs, Andy is one of our core writers and editors. He has been writing about dogs for over a decade. Andy joined our team because he believes that words are powerful tools that can change a dog's life for the better.
Why Trust We Love Doodles?
At We Love Doodles, we're a team of writers, veterinarians, and puppy trainers that love dogs. Our team of qualified experts researches and provides reliable information on a wide range of dog topics. Our reviews are based on customer feedback, hands-on testing, and in-depth analysis. We are fully transparent and honest to our community of dog owners and future owners.