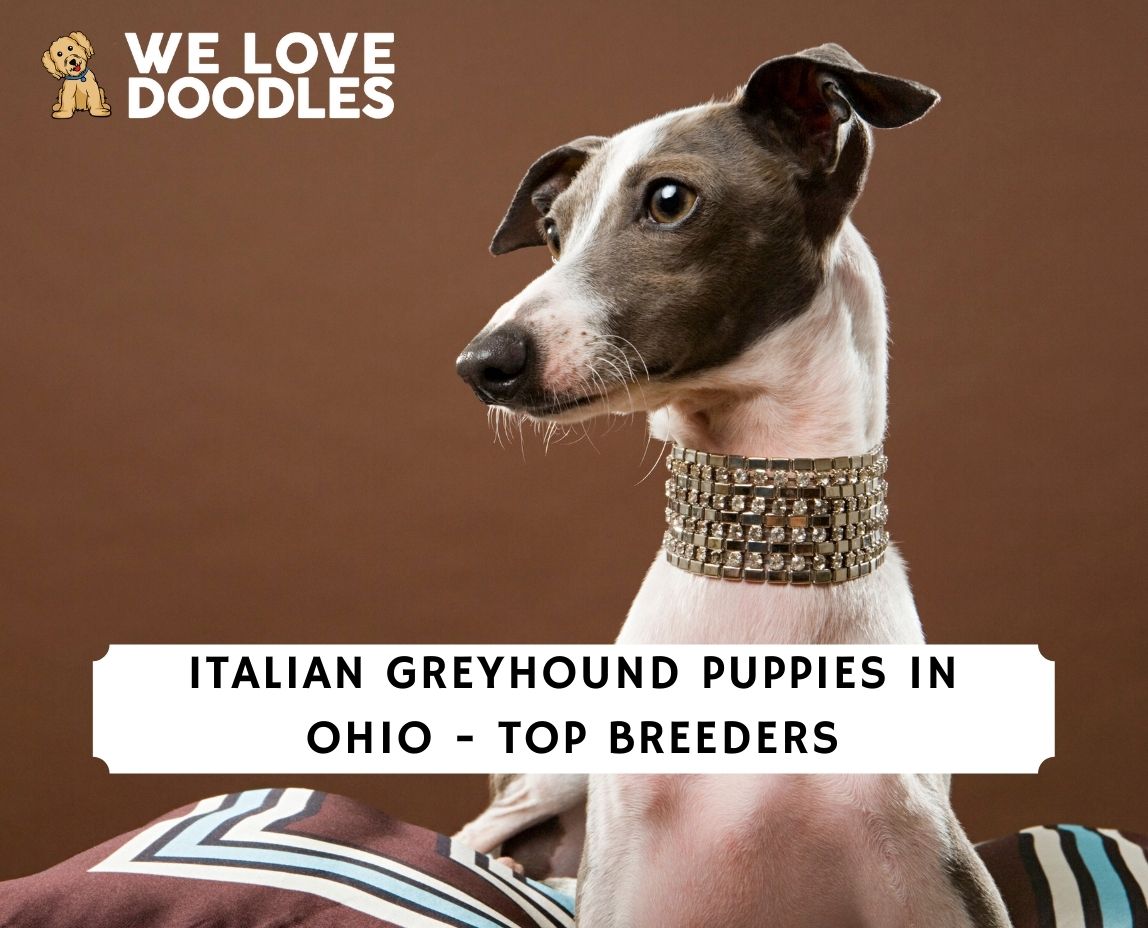 If you're searching for breeders with Italian Greyhound puppies in Ohio for sale, then you've come to the right place. With limited resources online, it is difficult to decide which one is the best out of hundreds of self-proclaimed reputable Italian Greyhound breeders in this state.
If you are one of the many finding it hard to pick from the best Italian Greyhound puppies in Ohio from a trusted breeder, worry less! This article is designed to provide you with the needed information like links to the breeder's website, social media pages, email address, phone number, and address.
Before scrolling down this list of breeders with Italian Greyhound puppies in Ohio for sale, you can check out these other recommendations from our team at We Love Doodles: Best Bull Terrier Breeders in Ohio and Best Dog Breeders in Ohio.
Italian Greyhound Breeders in Ohio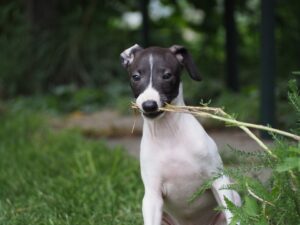 Without further ado, let's look at the leading breeders of Italian Greyhound puppies in Ohio who can help you own the best companion for your home and family.
Italian Greyhound Product Recommendations: Best Shock Collars For Dogs Barking and Best Shampoos For Italian Greyhounds.
1. Wahl to Wahl Iggy's
At the top of our list is Wahl to Wahl Iggy's with hundreds of purchases. It's owned by a lovely family consisting of multiple members who strive to ensure they breed the best of Italian Greyhound puppies in Ohio.
The adoption testimonials on their official website prove that this kennel can be trusted to give you a healthy and adorable Italian Greyhound puppy.
All of their Italian Greyhound puppies are checked by a certified vet who also administers their first shots and deworming medications. They also register their puppies at AKC and ensure an annual visit to the vet for a checkup.
Unlike other breeders who practice cruelty and isolation, Wahl and Wahl Iggy ensure their puppies socialize with people and other dogs.
Every Italian Greyhound puppy comes with a year of health guarantee and is at least eight weeks before they can be sold (this age range is according to the Ohio animal laws). They also accept deposits to ensure owning an Italian Greyhound does not cut deep into one's finances.
Wahl to Wahl Iggy's Details
2. Yeshua Italian Greyhounds
Popular amongst Ohio locals is Yeshua Italian Greyhounds. Managed, owned, and operated by Carol Moore, she has had many of her Italian Greyhounds compete in conformation rings and achieved not one, but many wins.
Over the last few years of breeding Italian Greyhound puppies in Ohio, she has produced champions in every form of competition and finds it rewarding and fulfilling.
Her breeds are known for their speed, endurance, determination, agility, and most importantly, the ability to follow commands sternly. She has trained a wide range of Italian Greyhounds to be competition-worthy and has successfully produced winners in the Futurity Games and BOS National Sweepstake.
Her success has made her a top source for Italian Greyhound puppies in Ohio. She is also a member of Italian Greyhound-related associations like the Italian Greyhound Club of America and Huron Italian Greyhound Club.
Yeshua Italian Greyhounds Details
3. Four Italian Greyhounds
Pronounced as Four-IG (Italian Greyhounds is shortened to IG) was inspired by Marilyn E. Rice's four Italian Greyhound pets and four competitions in which they participated.
FourIG Italian Greyhound is located in the Southwestern part of Ohio, situated near Dayton. Marilyn has owned Iggyies since 1991 and has bred a wide range of Italian Greyhounds in sporting activities.
In a competition consisting of events like agility, conformation, and obedience, Marilyn has successfully bred winners in UKC and AKC events.
She has several Italian Greyhound puppies for sale in Ohio and her goal is to breed healthy dogs with great behavior. She performs health tests to ensure her breeds are free from such health conditions.
Her clients are assured of the healthiest puppies with perfect temperaments, allowing them to cohabit with families seamlessly. You are not only assured of a well-behaved puppy but you are also being offered an athletic and agile puppy from a line of winners.
FourIG Italian Greyhounds Details
4. Crosswinds Farm
Crosswinds Farm is a small breeding farm in Ohio designed to breed only quality Italian Greyhounds. For over the last twenty years, they have raised this breed and have had many satisfied customers.
They constantly offer Italian Greyhound puppies for sale in Ohio. Their puppies are handled with extreme care from birth and trained to socialize properly with people and other dogs, training them to be home-friendly. At Crosswinds Farm, the dogs are seen as part of their family.
Hence, the breeders share their homes with their dogs and take adequate care of the puppies. After spending a long time playing and exercising outside, the dogs like to take a nap; sometimes on the couch. They cuddle each other for body warmth.
Crosswinds Farm Details
5. Satori Italian Greyhounds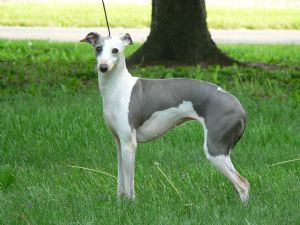 Last on the list of breeders with Italian Greyhound puppies in Ohio for sale is Satori Italian Greyhounds. With over twenty years of experience in breeding Italian Greyhounds, they have consistently bred puppies with excellent temperament and social skills.
Their breeds have been incorporated to work in agencies in the United Kingdom and the United States, assuming high-profile positions due to their abilities.
Their puppies are also litter box trained, allowing their future owners to focus on teaching them other skills. The Italian Greyhounds puppies are also dewormed and vaccinated.
The puppies from this kennel are also AKC and UKC champions with a long line of wins, making them exquisite breeders of Italian Greyhounds with the best behavior and beauty.
Satori Italian Greyhounds Details
How to Choose a Breeder of  Italian Greyhound Puppies in Ohio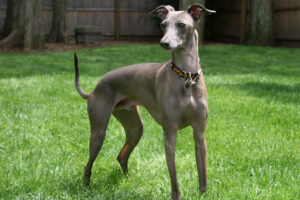 Make sure you are choosing a breeder of Italian Greyhound puppies in Ohio who has the right reputation and reviews. Before going for a breeder, always consider the following factors to help you make a smart choice.
Check their online presence. A good breeder should have a website showing the type of Italian Greyhound puppies they offer and their contact information.
Check the reviews and testimonials of past buyers online. It says a lot about them.
Do a background check on the years of experience the breeder has as it might help you get a good puppy in excellent condition.
Check if the breeder prioritizes the health of their puppies over monetary gains.
Ensure your chosen breeder takes proper care of their puppies by getting them dewormed, vaccinated, and bred in an environment that supports their puppies' growth.
Ensure that the breeder is registered with the necessary breeder's association, and the puppy is registered with AKC or CKC.
The puppies should not be taken out of their home until they are 8 weeks old.
Ensure you visit the breeder before purchasing to be sure what you ordered is what you'll get. Some breeders use photoshopped images on their websites and social media pages.
The breeder should not limit their services to pre-sales only. They should offer after-sale services too.
The breeder should have a keen interest in how the puppy will be catered for in its future owner's house.
Check for availability of the breeder also. Is the breeder easily reachable? Is their customer care service readily available and do they provide detailed solutions to any of your pressing questions?
More Information About Breeders With Italian Greyhound Puppies in Ohio
This list of Italian Greyhound breeders in Ohio has been collated after careful research of different IG breeders. In our list, we observed between different breeders and carefully selected breeders with sufficient experience and who create a conducive environment for their dogs.
We strongly advise that you visit the kennel in person to be sure you are getting the right puppy from a good kennel. Quite some dog breeders post photoshopped pictures on their social media and websites.
More Ohio Breeders: Best Australian Labradoodle Breeders in Ohio and Best Schnoodle Breeders in Ohio.
Conclusion For The "Best Breeders of Italian Greyhound Puppies in Ohio"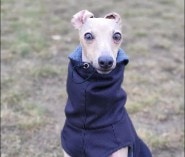 Picking the right breeders out of many is tough as each breeder possesses features and offers lucrative deals. However, it's best to choose from qualified breeders with a long record of sales, a truckload of reviews, and testimonials from other customers like you.
There are many Italian Greyhound puppies for sale in Ohio from different breeders. This guide picks the five best breeders of Italian Greyhound puppies in Ohio with their contact details to ensure you get a puppy in great condition.
Italian Greyhounds are known for being energetic, playful, loyal, and always pumped with energy. You are assured of a best friend and a companion in one. Pick a puppy that melts your heart and enjoy the love puppies can bring.
For more guides similar to this list of breeders with Italian Greyhound puppies in Ohio for sale, you can check out:
Before you bring home an Italian Greyhound puppy from a breeder in Ohio, you can learn more about the breed by watching "The Pros and Cons of Owning an Italian Greyhound" down below: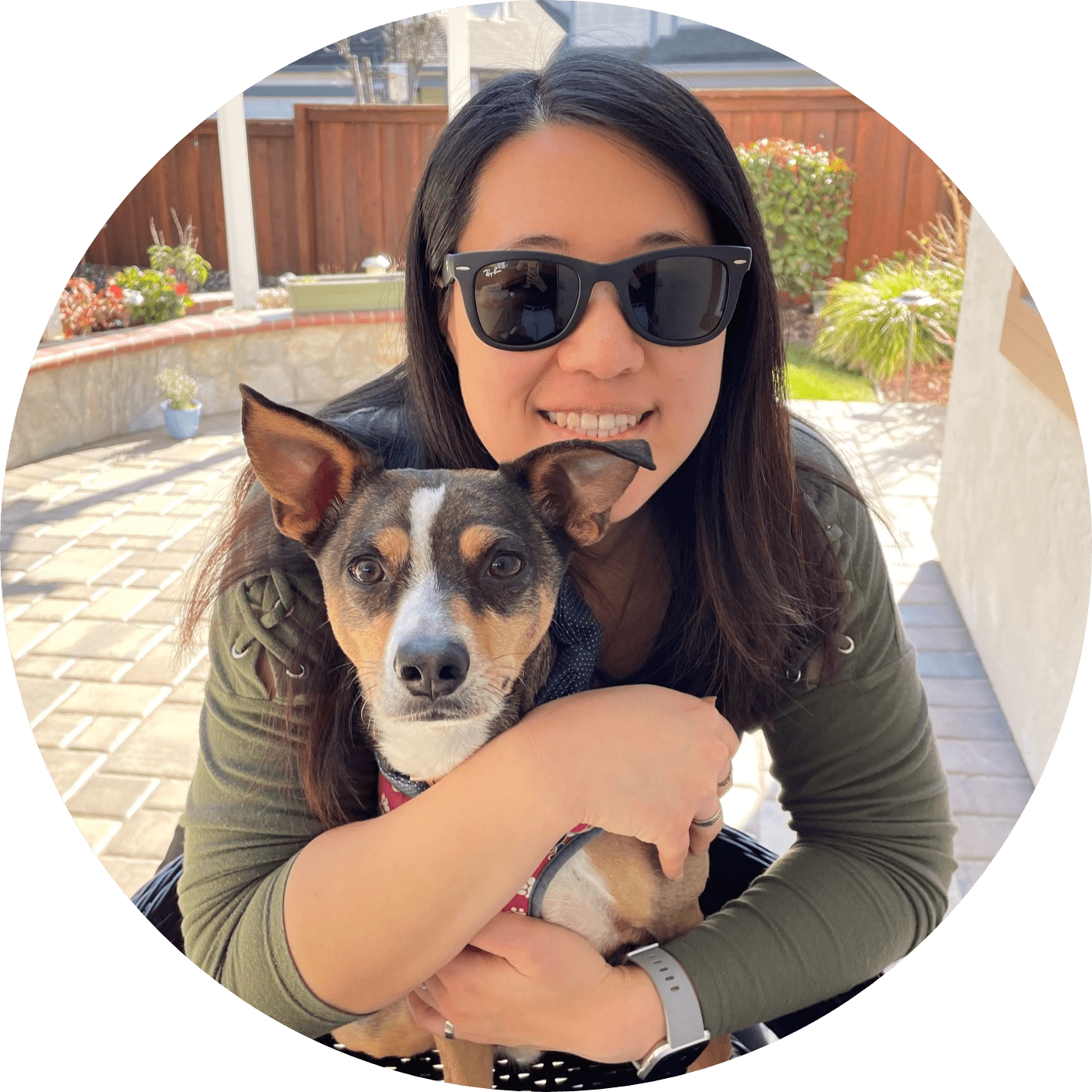 Dr. Sabrina Kong graduated from the Royal Veterinary College in England in 2016 and has been working at a small animal clinic in Northern California since then. She grew up in the Bay Area and got her bachelor's degree from Cal Poly San Luis Obispo. She also became a Certified Canine Rehabilitation Practitioner through a program at the University of Tennessee.
When she isn't in the clinic taking care of her four-legged patients, she enjoys traveling and trying new foods with her friends and her three-legged dog, Apollo. She adopted Apollo from her clinic when he was a puppy with numerous health issues. Dr. Kong truly cares about taking care of animals.