Here's what you need to know if you're searching for the best Schnoodle breeders in Ohio. The Schnoodle is a cross between a Miniature Poodle and a Miniature Schnauzer.
When it is at its best, it combines the intelligence of the Miniature Schnauzer and the Poodle with the boldness of the Schnauzer and the friendliness and, yes, sometimes the vanity of the Poodle. It is usually a small dog weighing between 10 and 20 pounds.
Schnoodles are sometimes marketed as hypoallergenic. However, allergies are caused not by a specific coat type but by dander. The dead skin cells shed by all dogs. No breed or crossbreed of dog is more or less allergenic than any other.
Before scrolling down this list of Schnoodle breeders in Ohio, check out these breeder recommendations: Best Shih Poo Breeders in Ohio and Best Yorkie Poo Breeders in Ohio.
Schnoodle Puppies For Sale in Ohio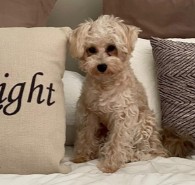 There aren't as many Schnoodle breeders as you might have initially anticipated. To find the best breeders, you'll have to do a lot of research. That was until we arrived and took care of the hard work. Check out these top Ohio Schnoodle breeders.
Schnoodle Product Recommendations: Best Dog Fitness Trackers and Best Dog Bowls Made in the United States.
1. PuppySpot's Schnoodles For Ohio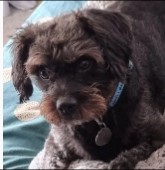 Since you're searching for Schnoodle breeders in Ohio, we highly recommend checking out PuppySpot. PuppySpot is a dog platform where you can browse for available Schnoodle puppies from breeders at the comfort of your home in Ohio.
All Schnoodle breeders on PuppySpot have to go through a strict screening process, so you can rest assured knowing that your dog will be safely shipped to your home in Ohio. Before you continue on your search for a Schnoodle puppy for sale in Ohio, check out the link below.
PuppySpot Details
2. Windy Hill Kennel
Puppy socialization at Windy Hill Kennel begins with travel in a car, family get-togethers, and being played with by anyone who stops by during the day and can't resist those fur faces.
The goal is to send home a well-rounded Schnoodle puppy that is outgoing and fully prepared for the big unknown. They are spayed or neutered at eight weeks, microchipped, and their genetic health is guaranteed for two years. They also undergo two weeks of training before going home after weaning from their mother.
As clients enter the kennel, they walk on a pad with disinfectant, then clean their hands with a cleaner before entering the building or outside the kennel area. While in the kennel, you are not allowed to pet the dogs. You should be able to tour the entire kennel after taking these precautions.
Windy Hill Kennel Details
3. Buckeye Puppies Ohio
Buckeye Puppies connects people with puppies by advertising puppies for local breeders in Ohio, Indiana, and Michigan. In addition, they provide a convenient and direct way for puppy buyers to contact sellers in their area.
Stud dogs can also be advertised on the website. Its mission is to make puppy buying as safe as possible for buyers and sellers. In addition to continuously monitoring feedback from users, the company scans listings on its site for fraudulent content.
As soon as they receive a report or complaint about a seller, they investigate, remove the ads, and, if necessary, ban the seller. Buckeye Puppies pays close attention to the authenticity of its listings, and they make sure to remove any suspicious ads.
Buckeye Puppies Ohio Details
4. Oodles of Schnoodles
Last on the list of Schnoodle breeders in Ohio is "Oodles of Schnoodles." Breeders at Oodles of Schnoodles only breed F1s, Schnauzers, crossed with Poodles.
It is expected that their Giant Schnoodle males will be 80-100 pounds and their females 75-85 pounds (this is an average, healthy adult weight; some dogs may be heavier or lighter) and sell for $2000.00.
They sell their Mini Schnoodles males and females for $1,800.00. Schnoodles and Poodles are highly intelligent, easily trained, loyal, calm, and affectionate.
Breeding only a poodle and Schnauzer together results in the most amazing dogs they've ever met! They make excellent family pets. Typically, at least two or three puppies per litter are sold as service dogs.
They shed very little and are extremely smart! Potty training and obedience training results have been reported in days by most of their puppy parents. In addition, their dogs are excellent watchdogs because they bark beautifully and alert you when they need to.
Their health is excellent. They have been vaccinated and come with a certificate of health. They have been raised in their home and are very social with children. So, if you are looking for a faithful companion for yourself or your family, look no further.
Oodles of Schnoodles Details
Schnoodle Puppies in Ohio
The Schnoodle is a famous designer mix of the Schnauzer and the Poodle, combining some of the best qualities of both breeds. Schnoodles are affectionate and playful companions for all ages.
The name "teddy bear" refers to dogs with soft, curly fur, a happy face, and a loving disposition that gives them the appearance of a teddy bear. Aside from this, they have a sturdy, athletic build that makes them ideal for all types of outdoor activities, from jogging to hiking to endurance sports like agility.
Schnoodles usually have even temperaments, but their personalities vary depending on how much they take from their parent breeds. Schnoodle puppies' adult temperaments cannot be predicted with 100% accuracy, so early and frequent socialization and training are essential.
Taking Care of Your Schnoodle
While the Schnoodle's energy level depends on its parents and is therefore variable, expect to exercise your dog for 30 to 60 minutes each day. Some dogs need less exercise while others need more.
Schnoodles are great for jogging and enjoying brisk walks. Schnoodles can adapt to a wide range of residential settings but should be sized appropriately.
Toys and miniature Schnoodles are better suited for apartments, but Standard Schnoodles aren't recommended. Instead, Schnoodles should live in a fenced yard if at all possible.
Schnoodles do best indoors with their owners and shouldn't live outside or in kennels. Schnoodles may experience separation anxiety if left alone for long periods. This may result in barking and destructive behavior.
Schnoodles don't naturally make noise, but they may begin to do so if they're bored or left alone for too long. Unfortunately, it's hard to stop once they get into that habit, so don't wait too long.
Feeding Your Schnoodle
The most common size Schnoodle weighs about 20 pounds, so 3/4 to 1 cup of dry food a day is recommended for them. But, of course, you'll have to feed him less if he's a smaller dog if one of the parents is a Giant Schnauzer.
You should consult your veterinarian if you're uncertain about your dog's nutritional needs. In general, the amount your adult dog eats depends on its size, build, metabolism, and activity level.
So, for example, if one parent is a Giant Schnauzer, you'll need to feed him less if he's smaller. But, like people, dogs are individuals, and they don't all need the same amount of food.
Highly active dogs will need more than dogs that are couch potatoes. A dog food's quality makes a difference as well – the better the dog food, the more it will nourish your dog, and the less you'll need to shake into your dog's bowl.
Feed your Schnoodle twice a day rather than leaving food out all the time, and measure out its food. If you're not sure whether it's overweight, give it the eye test and hands-on test.
Look down at it first. You should be able to see its waist. Next, place your hands on its back, thumbs along his spine, fingers spread outward. If you press hard enough, you should feel but not see its ribs. If you cannot, it needs less food and more exercise.
Related: When is a Schnoodle Full Grown?
How to Choose a Schnoodle Breeder in Ohio
Ask your veterinarian, who sees lots of puppies, for a recommendation. Breeders who provide healthy puppies to good homes earn their reputation by word-of-mouth referrals.
When buying a puppy from a breeder, it is best to know where the puppies were born and raised, so avoid "parking lot" transactions.
There are several references from other families who have purchased puppies from them, and they should welcome inquiries. Documentation of your dog's pedigree and registration papers should also be provided.
Where Do You Find a Schnoodle Breeder in Ohio?
Often, buyers find it challenging to identify who the responsible breeders are outside of our list of breeders. Finding a breeder who takes care of their dogs is an excellent place to start.
Ask friends, family, breed clubs, training clubs, or your local vet to see if they have any recommendations. If the breeder claims that their puppies are registered with The American Kennel Club, be sure to check that this is correct.
Choosing a puppy from a reputable breeder will make all the difference, no matter what breed. Several Schnoodle breeders in Ohio, but not all of them are reputable.
Finding a reputable breeder to sell you a healthy Schnoodle free of health issues or genetic diseases is one of the most challenging tasks when purchasing a Schnoodle. Therefore, we recommend that you also research the ever-evolving breeding practices.
Related: Best Giant Schnoodle Breeders in the United States.
Conclusion For The "Best Schnoodle Breeders in Ohio"
Be sure to ask any Schnoodle breeder about health tests, genetic testing, and puppy warranties. A reputable breeder will sell you a healthy puppy in person so that they can make sure that the puppy is a good fit for your family. Furthermore, if you will give it a permanent and responsible home.
For more guides similar to this list of Schnoodle breeders in Ohio, you can check out:
Before you purchase a Schnoodle puppy from a breeder in Ohio, you can learn more about the breed by watching "Schnoodle Dogs 101 – 10 Facts About Schnoodles Designer Dogs" down below: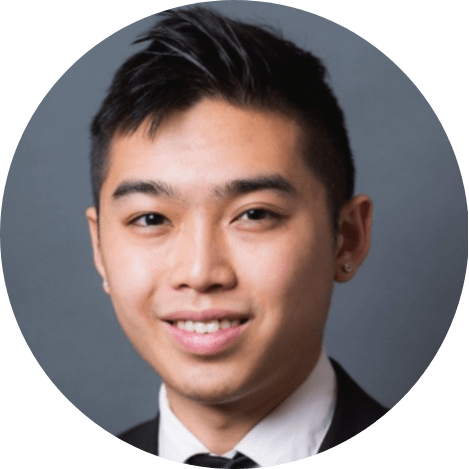 Andy is a full-time animal rescuer and owner of a toy doodle. When he's not saving dogs, Andy is one of our core writers and editors. He has been writing about dogs for over a decade. Andy joined our team because he believes that words are powerful tools that can change a dog's life for the better.
Why Trust We Love Doodles?
At We Love Doodles, we're a team of writers, veterinarians, and puppy trainers that love dogs. Our team of qualified experts researches and provides reliable information on a wide range of dog topics. Our reviews are based on customer feedback, hands-on testing, and in-depth analysis. We are fully transparent and honest to our community of dog owners and future owners.