Are you on a tight budget but can't resist the appeal of a new puppy? Fear not, fellow dog lovers! Affordable puppies exist and are waiting for their forever home with you! This article will share practical tips to get puppies under $600.
In this article, learn the tips and tricks to find the perfect healthy and happy dog for under $600. From where to search to what breeds to consider, we'll guide you through adopting your new best friend without breaking the bank.
So, get ready to wag your tail, and let's dive into the world of budget-friendly puppy adoption!
Before you scroll further down this guide, check out these other puppy-related articles: Where Can You Get Free Yorkie Puppies? (2023) and Where Can You Get Free Dachshund Puppies? (2023).
1. Search Affordable Dog Breeds
There are some fantastic dog breeds you can easily get for under $600, and they won't leave you financially broken after the adoption process is complete.
Looking for a budget-friendly pup with a personality? Meet the Beagle, Bichon Frise, and Chihuahua! These pint-sized pooches may be small, but they're big in heart and low in cost.
Do you prefer a working dog? Try the Border Collie, an intelligent breed often used for herding livestock. Or maybe you're a fan of Disney's 101 Dalmatians; we have some good news! You can add a spotty friend to your pack without emptying your wallet.
| | |
| --- | --- |
| Breed | Average Cost |
| Beagle | $550 |
| Bichon Frise | $575 |
| Chihuahua | $600 |
| Border Collie | $600 |
| Dalmatian | $600 |
From pint-sized Pomeranians to bouncy Beagles, there's a breed out there for everyone — even those on a budget. So with our tips and tricks, you'll be able to sniff out the perfect pup in no time within budget.
These breeds prove that you don't have to pay a fortune to have a furry buddy who will adore you unconditionally. We have some useful resources where you can find these affordable puppies for sale.
2. Utilize Online Platforms
One of the best places to start your search is online platforms. From websites like PuppySpot and Puppy Heaven to social media platforms, the internet is a treasure trove of budget-friendly pups waiting to be adopted.
These platforms have a variety of breeds available and allow you to filter your search according to price, location, age, and other factors on how to get puppies under $600 that fit your lifestyle.
Social media platforms like Facebook, Twitter, and Instagram can also be incredible resources for finding affordable puppies for adoption. Joining these groups and pages can give you access to a wide network of dog lovers. Share information and connect with reputable breeders or shelters in your area.
However, remember that not all online platforms and breeders are authentic. Look for reviews and references from other pet owners. Ask for health certificates and ensure the puppies have received proper vaccinations and medical care before making a purchase.
So, grab your laptop, and let's dive into the world of online puppies.
PuppySpot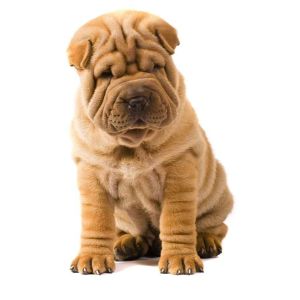 Meet the pack of passionate dog lovers at PuppySpot who are on a mission to connect top breeders with loving and responsible individuals and families. They've placed over 200,000 adorable AKC-certified puppies in happy homes.
With a commitment to the excellence of every puppy, breeder, and owner in their community, these folks are raising the bar for the dog adoption world. Join the community and find your new best friend today.
PuppySpot Details:
Puppy Heaven
Looking for a happy and healthy puppy with a big personality? Look no further than Puppy Heaven! They've been helping dog lovers find the perfect teacup puppies since 2004, and they're dedicated to ensuring every pup finds a loving and responsible home.
Puppy Heaven has a variety of verified breeders listed on the website. Every puppy is healthy, happy, and well-adjusted, thanks to the expert care and attention they receive.
Puppy Heaven is the perfect place to find your new furry best friend. With their commitment to excellence and top-notch selection of teacup and toy puppies, you'll fall head over heels in love with your new pup in no time.
Puppy Heaven Details:
3. Local Rescues and Shelter
If online platforms did not prove to be a success, don't worry. Why not adopt from a local animal shelter or rescue? These organizations are filled with lovable dogs just waiting for their forever homes. And the best part? You can find puppies for under $600!
By adopting from a shelter or rescue, you'll not only save money, but you'll also be giving a deserving dog a second chance at a happy life. Plus, most shelters and rescues will provide primary veterinary care and even spay or neuter your new pup before you take them home.
Start your search for your new forever friend today at your nearest shelter if you're ready to add a new four-legged family member to your family.
American Society for the Prevention of Cruelty to Animals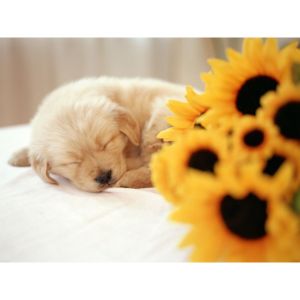 The Animal Society for the Prevention of Cruelty to Animals is also an well-known shelter that sells affordable puppies. This animal welfare organization has been leading against cruelty to animals since way back in 1866, and they're still going strong today.
They have a simple yet powerful motto; every animal deserves to be treated with kindness and respect. This shelter is precisely where you may find your next furry companion at an affordable price.
American Society For The Prevention Of Cruelty To Animals Details:
4. Ethical Breeders Near You
If all else fails, visit an ethical dog breeder that has puppies for sale at an affordable price. Not only will you get a well-cared-for pup, but you will also be supporting responsible animal breeding practices.
Start by researching online directories and review sites. Look for breeders with a good reputation and positive reviews from previous customers. Make sure they are committed to breeding for health and temperament and follow ethical standards.
When you find an ethical and authentic breeder, be patient and inquire about the details. Finding the right puppies under $600 from a breeder can be tedious; however, it is worth it to ensure you adopt a healthy and joyful puppy.
You'll be especially successful if you look for ethical breeders that breed and sell affordable dog breeds, like the ones mentioned above. Search for ethical breeders that raise affordable dogs like the Beagle, Chihuahua, or Dalmatian.
What to Expect When Adopting From a Shelter or Rescue
So, you've decided to go to an animal shelter or rescue to find your perfect furry friend on a budget — here's what comes next.
Expect to fall in love! Shelters and rescues have lovable pups just waiting for their forever home. Be prepared to spend time with the puppies to find the right match for your lifestyle and family.
Next, make sure to prepare your home for your new furry friend. Have all the necessary supplies, including food and water bowls, a cozy bed, and plenty of toys and puppy-proof your home.
Be ready for a thorough inspection process. The staff will want to ensure that you're a good fit for the pup you're interested in. You will have to discuss your lifestyle and the dog's needs too.
Next, you will have to pay an adoption fee, which is typically under $600. This amount covers the cost of vaccinations or other necessary medical care the dog may have received.
Most importantly, you must also be patient during and after adoption. It may take the adoption agencies some time to finalize the adoption as they are run by volunteers and are almost always understaffed.
Moreover, it will take the rescued dog time to adjust to the new environment. Give your new friend time to adjust to their new home. Show them lots of love and patience as they settle in and get to know you.
Adopting a shelter pup is a rewarding experience that brings joy to your family. You can find the pawfect furry friend to join your pack with a bit of preparation and patience.
Understanding the Costs of Owning a Puppy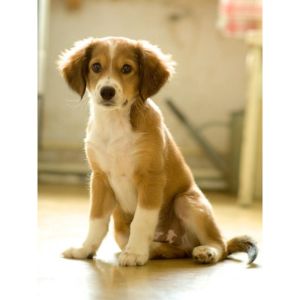 Owning a furry friend is a beautiful yet costly experience.
While most pet enthusiasts are only concerned with the adoption fee or purchase price, they should also consider the average monthly cost of owning a puppy. So before you start your puppy search, it's essential to understand the expenses that come with being a pup parent.
Consider all these factors, add up the costs, and make a wise choice.
Budgeting for a Puppy
First things first, creating a budget for puppy care is essential. You don't want to be caught off guard by unexpected expenses like vet bills or expensive dog food. Instead, set aside money each month for your pup.
Now, let's talk about how to save money. One great way is to buy dog food in bulk. Many pet stores offer discounts on large bags of food, so stock up and save! Try learning to groom your pup at home instead of taking them to a pricey groomer. You'll get a good bonding session with your furry friend while saving their hard-earned money.
Moreover, save money by taking advantage of low-cost resources. For example, many cities have low-cost vaccination clinics and pet spay and neuter programs. Find low-cost clinics that offer good care in your area and take your dog there instead of expensive pet hospitals.
Lastly, consider investing in pet insurance. It may initially seem like an extra expense, but it saves you a lot of money in the long run regarding puppy health care.
A furry friend may come with expenses, but you can keep the costs down with some smart choices. Planning and budgeting allow you to have all the puppy love you want without spending a lot.
Frequently Asked Questions
What breed of dog is the cheapest?
Beagles, Chihuahuas, Pitbulls, Foxhounds, and many mixed-breed dogs tend to be the cheapest.
What to avoid when choosing a puppy?
Barking, growling, cowering, and lethargy are all red flags to watch out for when choosing a puppy.
How do you tell if a puppy is healthy before buying?
When buying a puppy, check to make sure its eyes, ears, and coat look clean and healthy. The puppy should be at a normal weight and appear active and unafraid.
Conclusion for "How to Get Puppies Under $600"
A puppy can love you unconditionally, and it can be your forever companion. But while they come at a costly price, there are many incredible resources you can look into to get puppies under $600.
Online platforms can be essential for your puppy search, including social media platforms and online pet sites. Moreover, rescues and shelters are an incredible source of puppies for adoption under $600. You can also look up breeders that might have your future puppy up for sale, but make sure they are authentic and ethical.
Most importantly, don't forget the cost of owning a puppy, and try to look into options for saving as much as possible when it comes to your pet, like pet insurance or bulk buying.
Following these tips, you can find an affordable and perfect furry friend for your family. Happy puppy hunting.
If you find this guide, "How to Get Puppies Under $600," helpful, check out:
Before you bring home a puppy, learn more by watching "3 Easy Things to Teach your NEW PUPPY!" down below:
Garrett loves animals and is a huge advocate for all Doodle dog breeds. He owns his own Goldendoodle named Kona. In addition, he volunteers at the Humane Society of Silicon Valley, where he fosters dogs and helps animals. Garrett enjoys writing about Doodles and believes that dogs can teach humans more about how to live than humans can teach a dog.
Why Trust We Love Doodles?
At We Love Doodles, we're a team of writers, veterinarians, and puppy trainers that love dogs. Our team of qualified experts researches and provides reliable information on a wide range of dog topics. Our reviews are based on customer feedback, hands-on testing, and in-depth analysis. We are fully transparent and honest to our community of dog owners and future owners.