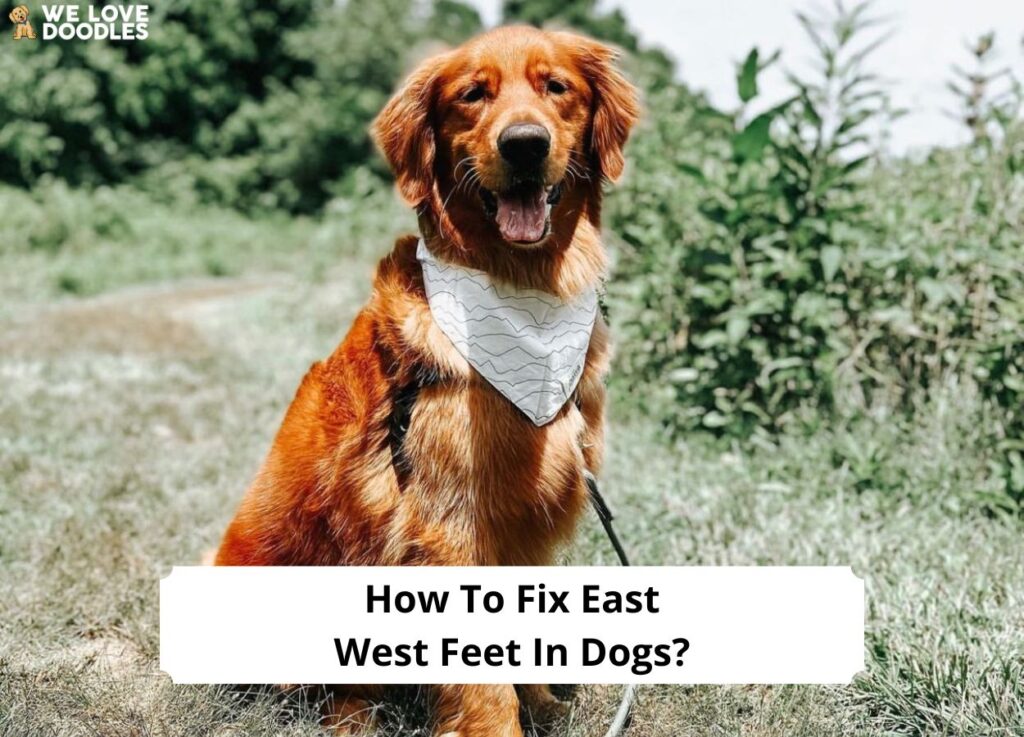 Have you recently observed something odd about your dog? He's the same cheerful dog, but he spreads his feet out and points them in the opposite direction. It would appear that your dog has East-West foot syndrome — but don't panic. There are several ways to quickly and effectively fix East-West feet in dogs.
So how do you correct a dog's East-West feet? Feeding your dog a healthy diet will help you treat East-West feet. That's all there is to it! Additionally, you must provide your dog with plenty of physical activity. The secret to a fit and happy pet is to keep your dog healthy and active.
In order to fully understand and fix East-West feet in dogs, let's take a deeper look.
Before you scroll down this in-depth guide, "How to Fix East West Feet in Dogs," check out: Do Labs Have Webbed Feet? (2023) and Why Does My Dog Bite My Feet? 7 Reasons. (2023).
What Do Dogs' East-West Feet Look Like?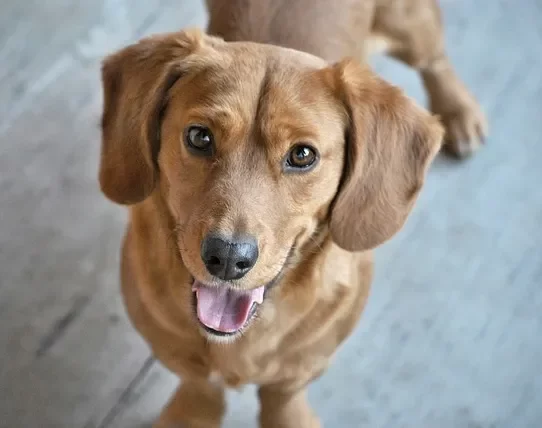 One name for the condition that affects dogs and how their feet are oriented is East-West feet, which is medically referred to as carpal valgus. These terms are used when a dog's feet are pointed outward instead of straight forward and are also referred to as "ten twos," which refers to clock hands. Even though it's not usually a significant issue, a dog's position is a key sign of strength and health.
There are a number of possible causes for your dog's toes to point outward, as will be covered later in the article. It's very natural for some puppies to have East-West feet at first until they outgrow it. Due to their genetic makeup, some breeds are also more likely to have feet that point outward.
What Do the Legs and Feet of Healthy Dogs Look Like?
A great sign of a dog's general health is how it stands while at rest.
A dog should typically stand with its feet pointing forward and its legs straight. The front legs ought to be positioned so that they are parallel to and just slightly below the chest, starting from the shoulder. Their front legs' joints shouldn't flex inward and outward, and their elbows shouldn't protrude.
The alignment is crucial because it gives your dog the proper support so they may walk, run, leap, and lead active lives. Your dog may periodically extend its paws when it is standing up, cleaning itself, or switching positions while moving. All of these are common and help your dog find equilibrium and stability.
When they resume their regular motions, they ought to set their paws straight. The only sign of a problem is when the wrist and feet are bent outwards persistently.
What Causes East-West Feet in Dogs?
Here are some potential causes of East-West feet in dogs.
Genetics
Even though the precise cause of East-West feet is unknown, researchers believe that genetics may have a role in the development of the condition. Canines that are either small or medium in size and have shorter legs are more susceptible, according to their findings. In addition, dogs with small heights but long backs are more likely to suffer from it.
Australian Terriers and Dachshunds are a couple of breeds most frequently linked to this disease. That does not mean that it is exclusively applicable to certain breeds. Any little or short dog breed with a lengthy back can have East-West feet. In comparison to other dogs with average physical sizes, this body shape is more likely to develop East-West legs.
However, large dogs may also exhibit symptoms as puppies. The condition often disappears as the dog ages and gets larger over time, though. This helps us realize it is a posture and health issue. Therefore, if the right steps are taken, your dog may be able to overcome it.
Let's look at some of the potential causes of East-West feet in dogs.
Long and Unkempt Nails
The posture of a dog's feet is greatly influenced by the size of its nails. Always keep an eye on your dog's nails to keep them from getting too long, since this might cause East-West feet. The reason is that your pet's equilibrium may be compromised by lengthy nails.
It is challenging for dogs with long nails to put their feet flat on the ground. The paws can't lie flat on any surface because of their long, projecting nails. This is due to the fact that, unlike human nails, canine nails do not grow forward and outward. The nails are more likely to slant downhill because they grow outward and downward instead.
You must understand how tough it would be for your dog to put his feet flat on the ground in this situation. Your dog's paws will become injured if they try to do this. Your dog will thus reflexively turn their paws sideways to avoid it. Making this a habit might easily result in East-West feet becoming a lifelong ailment.
Making sure our dog's nails do not get too long is something we as pet owners can do to correct this. Any issues may be avoided by simply maintaining the nail size through routine nail cutting. After all, as dog owners, it is our responsibility to know how to properly care for a dog.
Obesity in Small Dogs
The majority of dogs, particularly small ones, will get East-West feet if they gain weight. A little dog, like a Dachshund, may find it challenging to keep a balanced stance if it grows too quickly. The Dachshund's frail legs are unable to sustain an overweight body.
A Dachshund's lengthy back also makes it more challenging for them to keep their feet together. As a consequence, your dog will find it difficult to simply get up, switching to an east-west gait.
Taking care of a dog properly is a topic that comes up time and time again. Allowing your dog to become overweight is irresponsible. The physical makeup of a dog is not designed to support that much weight, and doing so will result in catastrophic problems.
You should make sure to incorporate a lot of activity for your dog if you want to keep them from becoming overweight. If you have a smaller dog, like a Corgi or a Basset Hound, this becomes even more crucial. Small dogs are particularly vulnerable since their legs are sometimes shockingly smaller than their torsos. This issue can be resolved with a solid fitness regimen.
Regarding your dog's legs, nutrition is also important. No matter how much we like giving out snacks, we should be careful not to go overboard. A dog that overeats and isn't active will eventually experience problems. So be sure to maintain a balanced, nutritious diet for your dog.
Associated Medical Conditions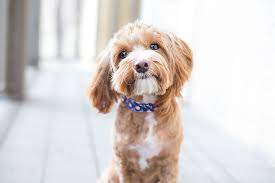 Another reason why your dog may acquire East-West feet is because of significant and underlying health issues. Always seek out a veterinarian's assistance if you notice that your dog is developing this condition.
Canine elbow dysplasia, often known as CED, is one of these underlying illnesses and affects the elbows and joints. This could be the cause of your dog's East-West feet.
For example, the elbows on your dog are composed of three bones that come together to create sturdy joints. These bones develop abnormally as a result of CED, which causes the bones to stop fitting properly. This can result in a number of dangerous illnesses as well as East-West feet.
The only way to treat canine elbow dysplasia is through surgery. Nevertheless, if the problem is identified early enough, physical therapy may help. Large dog breeds like the Tibetan Mastiff and Malamutes tend to have CED. For dogs with CED, experts advise an anti-inflammatory diet.
Medial patellar luxation, which can affect both small and large dogs, is another problem to be aware of. The kneecaps move in and out of place as a result of this disorder. MPL can lead to East-West feet as well as other major medical disorders, including arthritis. If you own a small dog, such as a Toy Poodle or Papillon, watch out for this condition.
If MPL is found in its early stages, it is possible to safely fix it. However, if a significant amount of time has passed, the only option left will be surgical intervention.
Another related disorder to know about is carpal valgus. It is a disorder that results in a malformation in the carpus, or wrists, of a dog. Leg deformities originate from an imbalance in the development of the tendons and bones in the front legs due to carpal valgus. Basically, it causes the feet to bend sideways in opposing directions.
The majority of animals diagnosed with this condition are young dogs between the ages of seven and eight months old, and as soon as it is identified, treatment must begin right away.
Long-Term Effects of East-West Feet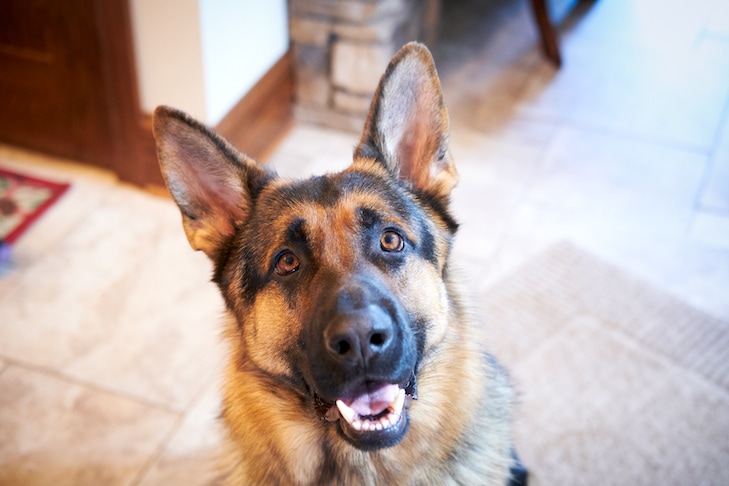 When a dog stands with its toes pointed outward to the sides, it is unable to walk normally because the leg is bent awkwardly and the wrist is at an odd angle.
This might cause your dog to have severe discomfort over the long run and might lead to arthritis in the damaged joint. Dogs hide their suffering and only display it when it is serious. Lameness or hesitation to get on and off furniture are possible signs. The dog might not like to exercise since it causes pain.
Frequently Asked Questions
How do I fix my dog's East-West feet?
Simply put, the correct diet and plenty of exercise can help bring your dog's feet back to normal. If your dog's nails are too long, you'll just need to trim them.
How do you treat a dog's foot infection between the toes?
Working with your veterinarian, you may soak your dog's feet in warm water and then apply antibiotic ointment to the infection.
Does Vaseline help dogs' feet?
Vaseline or Musher's Secret can help protect your dog's feet from heat or cold during walks.
Conclusion for "How to Fix East-West Feet in Dogs"
Once the condition has been identified, treatment for East-West feet in dogs is, fortunately, straightforward and uncomplicated even in the most severe cases.
It is essential to take your dog to the vet as soon as possible if you have any reason to believe he may be developing this condition.
If you find this guide, "How to Fix East-West Feet in Dogs," check out:
Learn more by watching "How to correct East/West feet with puppies 🐶 🐾" down below:
Garrett loves animals and is a huge advocate for all Doodle dog breeds. He owns his own Goldendoodle named Kona. In addition, he volunteers at the Humane Society of Silicon Valley, where he fosters dogs and helps animals. Garrett enjoys writing about Doodles and believes that dogs can teach humans more about how to live than humans can teach a dog.
Why Trust We Love Doodles?
At We Love Doodles, we're a team of writers, veterinarians, and puppy trainers that love dogs. Our team of qualified experts researches and provides reliable information on a wide range of dog topics. Our reviews are based on customer feedback, hands-on testing, and in-depth analysis. We are fully transparent and honest to our community of dog owners and future owners.