Whether your dog is experiencing discomfort or the stuff in its eyes is bothering you, this guide will help you learn how to clean dog eye boogers safely. Have you ever noticed your dog's watery eyes? It's a possibility that your companion has a more mucus-like discharge coming from it. Dog eye boogers are a common problem among numerous breeds.
In many cases, dog eye boogers are harmless. However, it's essential to monitor this issue to prevent your companion from feeling irritated. After all, you want the best for your dog's well-being. While many people ignore this responsibility, an owner should always clean their dog's eyes regularly. By helping your companion with hygiene, you'll feel better, and it'll go on its everyday life more comfortably.
Before scrolling down this guide, "How To Clean Dog Eye Boogers Safely," we think these articles might help you: Dog Eye Bleeding: What Should I Do and Best Dog Food For Tear Stains.
What Causes Dogs To Have Eye Boogers?
There are a few reasons why many dog breeds develop eye boogers. This issue could range from mild to severe, which is why it's crucial to monitor the problem. While the chances are small, you'll never know what severe issues you could prevent. By checking up on your companion's eyes regularly, it'll be a helpful indicator of whether or not you should seek medical help. There are two types of eye discharge common amongst dogs.
You may find that your dog has watery eyes or mucous discharge.
Your dog's eye might have pus with a yellow or green color.
When your dog's eyes begin to have pus with yellow or green color, the best solution is to find medical help because this is more severe. Similar to humans, dogs can get watery eyes when they're exposed to dust or wind. This watering should stop after a while and shouldn't cause your companion any severe distress. Allergies can also cause a dog's eyes to become watery, depending on how sensitive it is. If you suspect that your dog has persistent allergies, you can visit your veterinarian for allergy medication or try to limit exposure to allergens as often as possible.
An indicator of a more severe problem is a pus-like, green, or yellow discharge from your dog's eyes. If your dog is in this situation, it could sign several illnesses that your dog may be suffering from. It's essential to take your companion to a professional veterinarian if your dog exhibits these ailments' symptoms. With this in mind, here's a list of other potential causes of a dog's eye being watery.
Conjunctivitis: You've probably been in situations or know someone that's gotten a pink eye. The same could happen to dogs. If your companion gets pink eye, it could lead to an eye discharge or irritation of the eyeball's outer layer and the eyelid's inner layer. Various factors can cause conjunctivitis in dogs, which includes allergies, tumors, viruses, or bacteria. When a dog has conjunctivitis, it could result in pus being produced around its eyes and cause it to become red. In this situation, you should take your dog to the vet if you suspect it has conjunctivitis for advice and medications.
Epiphora: Known as watery eyes, epiphora is a condition that produces excessive tearing (water eyes). You can tell when a dog has this condition because its eyes will be more sensitive. Epiphora is extremely common among dog breeds, especially brachycephalic dogs. Similar to conjunctivitis, multiple factors could lead to epiphora. Like the first on the list, you should bring your companion to a vet because this condition could lead to more severe issues affecting the skin, etc.
Keratoconjunctivitis Sicca (KCS): On the other side of the spectrum, certain dogs suffer from Keratoconjunctivitis Sicca (KCS) or dry eyes. As the name suggests, dogs with this condition have dehydrated eyes, which could cause unnecessary pain, irritation, and itchiness. The most noticeable symptom of this condition is the yellow or green discharge that appears. This could pose a serious threat to your companion's well-being because there's no way for your companion to remove eye boogers without scratching or hurting itself. If this issue isn't taken care of, it could lead to blindness.
Eye Injuries: An injury to the eye can cause pus-like discharge and could have long-term effects on your dog's eyesight. If you suspect any damage done or any object entered your companion's eyes, you should immediately bring it to an animal hospital or a veterinarian.
As you can see, most of these potential issues could lead to more severe problems if it's not taken care of. If you have any suspicion, your best solution is always the vet or hospital.
Related: Why Is My Dog Sneezing a Lot Lately?
Cleaning Dog Eye Boogers
Now that you have a better understanding of the causes of eye boogers in dogs, it's time to find out how to clean them yourself. It's important to note – if you suspect your companion is suffering from an underlying medical problem, you should bring it to the vet. Your veterinarian will provide you with more detailed instructions on how to reduce the feeling of discomfort. However, if your dog has normal eye boogers, cleaning yourself shouldn't be too difficult of a task.
Eye discharge generally starts as a liquid and hardens the longer it stays on your dog's fur. If possible, clean the liquid before it leads to a more significant problem. It's easier this way and helps minimize any discomfort for your companion. Below, you'll find various strategies and tips to help your process of cleaning your dog's eye boogers much easier.
Soft Eye Boogers
If you notice your dog's eye discharges while it's still liquid, then this would be the best time to wipe it away. Soft eye boogers are much easier to remove because they're not matted to your dog's fur yet. All you need to do to remove this type of discharge is use a washcloth damped with clean water or a sponge with a small amount of lukewarm water. It would be best if you gently wipe the area around the eyes carefully. This might require multiple tries if you haven't done this before. It's crucial to use part of the cloth that hasn't been wiped with to prevent your companion's eye boogers from spreading around.
Hard Eye Boogers
If your dog has surpassed the soft booger stage, you're going to need a different technique to remove these dried eye boogers. You might want to purchase a dog eye comb to help ease the process. However, simply wiping and brushing might not loosen the hardened eye boogers. You might need to moisten the boogers using a wet washcloth; this should soften the boogers up so that you can remove them more easily. If you're in a situation where the boogers aren't softening with the moist washcloth, you might need to make an appointment with the veterinarian. Visiting the veterinarian could provide you with the proper treatment to make things easier for you.
Related: How To Put Ear Drops in Uncooperative Dog and Tips For Grooming Your Doodle At Home.
How To Prevent Dog Eye Boogers
If you want to prevent your dog from developing eye boogers, there are several easy ways to reduce this problem. However, you'll need to distinguish the cause to understand whether it could be a severe or a mild annoyance. Once you have a complete understanding, the first thing you need to keep in mind is that you should avoid your dog's long hair around its eyes. If that's an issue for you, then you can bring it to a professional dog groomer for trimming. Don't trim your dog's hair around its eyes unless you have experience.
When a dog's hair around its eyes is trimmed, it'll help your companion feeling less discomfort. If you groom your dog at home, it's essential to avoid the eyes because trimming kits can be a safety risk. While shampooing, you should also find ways to prevent it from getting into your companion's eyes because it could make the eyes feel more irritated. Another thing your companion should avoid anything it's allergic to. If you know that your dog has allergies, Zyrtec for dogs could help. However, please consult with a veterinarian before giving it any medications.
Related: Grooming Advice, Best Waterless Dog Shampoos, and Best Dog Allergy Test.
Conclusions For "How To Clean Dog Eye Boogers Safely"
As you can see, eye boogers are a common problem among dogs. Unfortunately, not many people are aware of the severity when their companion's eyes aren't taken care of. Some eye boogers can form from regular, everyday irritants such as dust or wind. Other cases could be a sign of a more severe health condition. It's vital to monitor your dog's eye boogers and note any changes in its color or amount. If you suspect that your companion has an underlying health problem, you should seek professional medical care. If your dog is displaying constant signs of discomfort, stay calm, clean it, or bring it to a professional dog groomer.
For more "How-To" content by our team at WeLoveDoodles, check out:
To learn more about this topic, watch "How To Fix Eye Discharge" from Katherine Nova down below: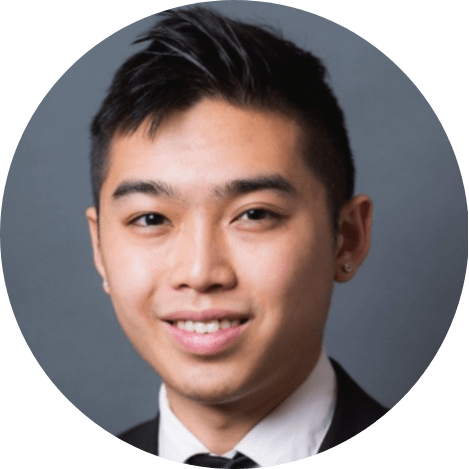 Andy is a full-time animal rescuer and owner of a toy doodle. When he's not saving dogs, Andy is one of our core writers and editors. He has been writing about dogs for over a decade. Andy joined our team because he believes that words are powerful tools that can change a dog's life for the better.
Why Trust We Love Doodles?
At We Love Doodles, we're a team of writers, veterinarians, and puppy trainers that love dogs. Our team of qualified experts researches and provides reliable information on a wide range of dog topics. Our reviews are based on customer feedback, hands-on testing, and in-depth analysis. We are fully transparent and honest to our community of dog owners and future owners.