If you want to learn how to get your dog to respect you, this guide will have you covered. Some might believe that respect is earned. Others might think that respect should be given. For your dog, their level of care for you may not be as high as you would want it to be. While they might not be right out disrespectful of you in every moment, a lack of training and discipline, especially from an early age, can result in your dog having less than ideal behavior. This lack of respect may not be something you notice regularly. They may show their lack of respect by not being as obedient as they should be. They may choose not to walk anymore when you're out and about or always be craving to roam and run around.
Before scrolling down "How To Get Your Dog To Respect You," you might be interested in these helpful guides: How To Cure Parvo Without a Vet For Dogs and How To Clean Dog Eye Boogers Safely.
Why Does Having Your Dog Respecting You Matter?

While we may crave respect from our family, friends, and coworkers, we also need to have our dogs respect us. The amount that they choose to appreciate you can often have a direct connection to their overall behavior. It affects their interactions with your family, with other dogs, and with strangers. When your dog doesn't respect you, it affects their behavior and your overall relationship with them. Elevating its level of respect for you brings several benefits to your companion's behavior.
Your companion will look to you to lead the family, rather than trying to do it by itself. It will learn to trust you that you can protect it, offer comfort, provide food and care about it holistically. Having your dog respect you also prevents them from taking situations with strangers or other dogs into their own hands. Instead, when your dog respects you, they know that you've got the case covered. They can trust you to take care of it, and they will be by your side if you need their help.
Dog-Related Questions: Why Does My Dog Groan When I Pet It and Why Does My Dog Lick My Eyes?
How to Get Your Dog to Respect You: Easy Strategies

Even if you've trained your puppy in the past, their respect of you is something you can continually work on. A dog requires discipline to learn what is the right way to live and interact with others and what is the wrong way. To help you improve your relationship with your dog, our team will share key strategies that are easy to do, and that can increase your dog's respect for you.
1. Take The Time
Despite what may be the easy route, dogs respect those who spend time with them in discipline and training—spending regular time each day, whether 15 minutes or an hour, training your dog shows that they are essential.
2. Offer Protection
Especially if your dog is on the nervous and anxious side, it's crucial that you let it know that you're there to protect it and care for it. While this approach may not work for all dog breeds, especially those with a natural protective or hunting instinct, it can be a helpful approach for some. Offering comfort and care when it's clear your dog is distraught can help build the trust between you.
3. Provide Food and Shelter

If someone gives you a meal and a place to stay, the chances are that you'll provide them with some respect. The same plays true for your dog. When you provide your dog a warm, loving home, they are empowered to be comfortable and confident in their environment. When you provide food for your dog daily and give it enough to help it be strong and active, your companion will grow in respect for you. Your dog will see you as the provider, and their trust in you may increase.  As you provide your companion shelter, also be sure to give it a bed, blanket, or other necessities. This will prevent your dog from craving to mark its territory and instead rest in the confidence that that particular space is all your companion.
4. Get Outside
If your breed of dog tends to be reasonably active, provide your dog the confidence that they can have access to regular exercise outside to run and play. By helping your dog meet this need, you can improve its overall health and behavior. Take your dog for a walk as you spend quality time together, showing your dog that they are essential.
Train with Love and Strength

Whether you trained your dog as a puppy or not, it's important to continually train and work with your dog for the best behavior. Enforce commands and be diligent about teaching them what you want them to do. Don't let them get away with bad behavior but instead teach them the right way to act or where to go. While your approach to training may vary based on the breed of dog, it's generally essential to have a balance of both care and firmness. You'll need to be firm to ensure your dog listens to you and the commands you give. However, such orders must also be delivered in love, showing them praise and attention once they listen to a command or behave correctly.
Be Consistent
Just like in our own personal relationships, it's easier to trust someone who we know we can count on. As you train and interact with your dog, be sure that you are consistent in your attitude, actions and caretaking toward your dog. Develop a pattern that they can trust and respect that you'll provide for them and are worth appreciating.
Dog Recommended Products: Best Dog Food With Vitamins and Minerals, Best Luxury Dog Bowls, and Best Dog Bed For Separation Anxiety.
Conclusion For "How To Get Your Dog To Respect You"

For the best relationship with your dog, they must respect you. Sometimes, this is a natural reaction to you providing for them and showing them that you can be trusted. For some other times, especially for some more dominant breeds, that respect may need to be cultivated and grown in your dog. Whether your dog freely respects you or its something you need to work on, there are easy ways you can instill that respect. At the core of all these strategies is the invitation for your dog to develop trust in you. With these easy strategies, you can improve your overall relationship with your dog and their behavior with you and others.
For more dog-related questions, check out:
To learn more about this topic, watch "How To Get Your Dog To Respect You" from Kaelin Munkelwitz down below: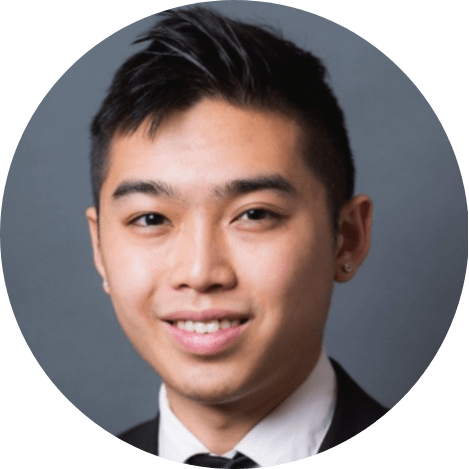 Andy is a full-time animal rescuer and owner of a toy doodle. When he's not saving dogs, Andy is one of our core writers and editors. He has been writing about dogs for over a decade. Andy joined our team because he believes that words are powerful tools that can change a dog's life for the better.
Why Trust We Love Doodles?
At We Love Doodles, we're a team of writers, veterinarians, and puppy trainers that love dogs. Our team of qualified experts researches and provides reliable information on a wide range of dog topics. Our reviews are based on customer feedback, hands-on testing, and in-depth analysis. We are fully transparent and honest to our community of dog owners and future owners.