If you're planning to raise a companion, then you're probably wondering how often do puppies poop to make sure you can keep up with additional responsibilities. When owning a dog, there are some typical natural processes you should get used to, like their poop schedule. While it may not be the most pleasant to talk about, the regularity of your dog's potty time can tell a lot about their health and point out any potential concerns. It's an important responsibility to care for your puppy in the best way possible.
Depending on where you live, you may have a backyard where your dog is free to do their business whenever and wherever they like. However, if you live in an apartment setting, your dog may be more restricted when and where they can go. You'll also need to pick up after your dog right after they poop as a courtesy to your neighbors. In a backyard, you may be able to give it a few days before bringing out the baggie or pooper scooper.
How often should you expect your puppy to poop? While there's no one true answer for every puppy, they do typically follow a similar schedule. Whether you're a new dog owner, are wondering about your puppy's habits, or are just considering what to expect with a dog, our team at WeLoveDoodles will share what you need to know about your dog's poop schedule.
Before scrolling down to the answer, we think you might find these articles helpful: Best Dog Food For Less Poop and How Long Will My Puppy Poop Worms After Deworming?
Do Puppies Poop Often?
In reality, the answer to this question is: it depends. Some puppies may have different frequencies than others. However, as a general rule, you can expect your puppy to poop about five times a day. Up until they become adults, puppies may poop much more frequently than you can expect when they grow up. Grab a handful of plastic doo-doo bags on your walks. Typically, the younger your puppy is, the more they'll need to poop. This is because their digestive system may still be developing and growing.
The amount they poop may depend on the time of day and where they're at with their diet. Puppies also tend to poop a little bit more than other dogs. Often, dogs will fall into a routine that their body gets used to when they have a bowel movement. Keep in mind that this range is different than when they are adult dogs. Adult dogs typically only poop between once and five times a day.
Before you bring home a puppy companion, check out: Best Dog Waste Disposal System.
What Factors Influence a Dog's Poop Schedule?

As is the case for humans, specific dietary and lifestyle habits may influence how often your puppy needs to do their business. Here we share just a few of those influencing factors that you should be mindful of when assessing your puppy's health.
1. Diet

Puppies and older dogs who may be accustomed to eating more frequent meals that are smaller may tend to poop more often than dogs that consume less. You can also almost time their need to relieve themselves as they typically have to go about a half-hour after eating. Like what you can expect from people, the more fiber in the puppy's diet, the more they may need to poop throughout the day. If you also feed them numerous times throughout the day, they may also have a higher number of poops per day rather than just at select times. It's recommended that puppies are fed about three times a day. If you provide your puppy less, they'll probably poop less.
Dog Food Recommendations: Best Dry Dog Foods For Loose Stools.
2. Size
Larger dogs and puppies tend to poop more than smaller dogs. As larger dogs also tend to eat more, they tend to need to get rid of more, potentially more often. This is helpful to know especially as you determine which breed of dog is right for you. If picking up their business constantly and in large amounts bothers you, you may want to opt for a more miniature puppy.
Smaller Dog Recommendations: Best Teacup Dogs That Don't Shed and Best Training Collar For Small Dogs.
3. Activity Level

If puppies or dogs are regularly active, they'll be more likely to fall into this healthy range of the number of poops per day. Regular exercise helps to prevent constipation and other health concerns related to inactivity. A walk or two every day, playing fetch with sticks outside, and running around in play can ensure that they stay physically well and healthy when it comes to how often they do their business. The time of day may also dictate when they may need to relieve themselves. Usually, puppies will need to go outside first thing in the morning. They should also be encouraged to go right before they go to sleep at night. Times such as right after a nap, a meal, or a time of play are also key triggers that indicate your puppy may need to go.
You can keep your puppy active with these items: Best Dog Playpen For Hardwood Floors and Best Dog Toys To Keep Them Busy.
4. Health Concerns

If your puppy or dog has any health concerns or issues they're dealing with, the amount they poop may differ from what's typical. If your puppy is overeating, they may experience diarrhea or too frequent. The color and texture of your puppy's poop can also be a strong indicator of potential other health problems that you should be aware of. While it may be icky, examining your puppy's poop every once in a while can ensure that they are healthy and growing strong and well.
Puppy Health-Related Articles: Can Dogs Get Parvo Twice and What To Expect After Neutering Your Dog?
Conclusion For "How Often Do Puppies Poop"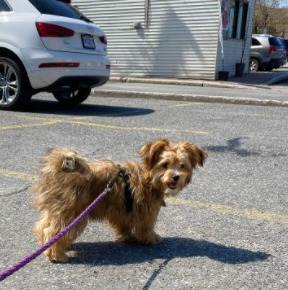 As your puppy grows and becomes an adult dog, tracking their health is essential in raising them well. A key to alleviating the burden of having a puppy that poops frequently is training them. Although there's undoubtedly a learning curve to adjust to, being intentional and disciplined in teaching your dog to let you know when they need to relieve themselves can make things easier for all.
In addition to behavioral training and socialization, potty training your puppy should be among your top priorities. Please make sure you reward their good behavior when they do go potty outside when you want them to. Especially for puppies, it may be essential to know your puppy's habits. Knowing how often your puppy relieves themselves can be a great indicator of their health and if they're struggling with any health concerns.
For more puppy-related articles, check out content from our team:
To learn more about how puppies pooping, watch "How Many Times a Day Should a Puppy Poop" from Ask About APPS down below: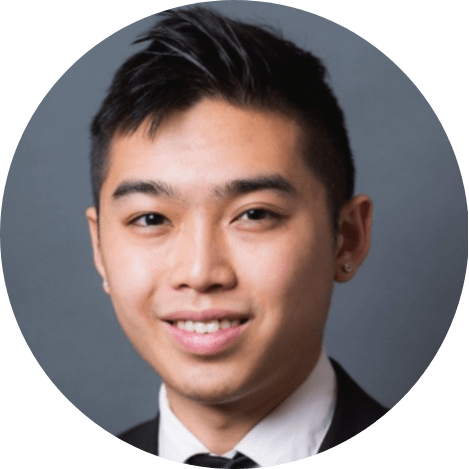 Andy is a full-time animal rescuer and owner of a toy doodle. When he's not saving dogs, Andy is one of our core writers and editors. He has been writing about dogs for over a decade. Andy joined our team because he believes that words are powerful tools that can change a dog's life for the better.
Why Trust We Love Doodles?
At We Love Doodles, we're a team of writers, veterinarians, and puppy trainers that love dogs. Our team of qualified experts researches and provides reliable information on a wide range of dog topics. Our reviews are based on customer feedback, hands-on testing, and in-depth analysis. We are fully transparent and honest to our community of dog owners and future owners.