Are you looking for a Great Pyrenees rescue in North Carolina? There has been a considerable increase in the demand for this breed because of its loving and playful nature.
The Great Pyrenees are lovely dogs with exceptional traits and temperaments. These dogs make excellent family pets and companions, and can also be great therapy dogs with proper training. They are good with people and other pets, making them a great addition to multi-pet households.
Before you scroll further down this list of Great Pyrenees rescues in North Carolina, you can check out these other dog-related recommendations from our team at We Love Doodles: Best Samoyed Rescues in the United States and Dog Breeds that Look Like Polar Bears.
The 4 Best Great Pyrenees Rescues in North Carolina (NC)
The best rescue organizations ensure their dogs are up to date on vaccines, dewormed, and microchipped before going home. All of these services are covered by the adoption fees. Here are some of the best Great Pyrenees Rescues in North Carolina.
While you can easily find reputable breeders from whom to buy a puppy in NC, adoption comes with many advantages.
By adopting, you're giving an animal a second chance at life while creating room for pets to be saved in the rescue organization. Another major advantage is that you will save a lot of money when adopting compared to buying from a breeder.
1. Carolina Great Pyrenees Rescue
Located in the Charlotte, North Carolina metro region, Carolina Great Pyrenees Rescue (CGPR) seeks to rescue and rehome abandoned and mistreated Great Pyrenees dogs in North and South Carolina. Martha Rehmeyer founded this rescue organization in 1992 in Winston-Salem, North Carolina, and they relocated to their current location in 2016 after Martha retired.
The non-profit, volunteer-run organization promotes the breed and informs people on how best to properly care for these "gentle giants." The organization also acts as a resource for Great Pyrenees owners in the area whether they adopted through CGPR, or not.
They feel that honoring the lovely dogs who share their homes is an essential aspect of rescue. To endorse Great Pyrenees adoption in North Carolina, they support social events and keep an online presence that enables Great Pyrenees owners to interact and meet.
CGPR does not leave any dog behind. Regardless of its breeding or origin and no matter its condition or conformation, the organization welcomes all. They also save dogs that were turned in at a pound or shelter, lost, abandoned, taken into a cruelty raid, or surrendered by an owner. They believe every rescued dog deserves someone to care for their best interest.
CGPR doesn't just rescue and rehome these dogs but rehabilitates and ensures they are suitable family pets and companions. The organization gives its rescue dogs the following care:
Vaccinations
Spay/neuter
Heartworm testing and treatment
Professional Grooming
Heals the wounds of abused dogs
Returns neglected dogs to a healthy weight
Mends the conditions of poor breeding
Consoles abandoned dogs
Coaches good behavior in unsocialized dogs
This rescue organization saves and rehomes more than a hundred Great Pyrenees every year, which costs a lot of money. The adoption donation isn't unreasonable, but it reflects the extensive care they provide to such a large breed.
Some dogs come to them in good condition, needing only basic care. Others come to them requiring expensive and significant vet treatment. You can support their good work in many ways, one of which is by adopting one of their rescued pets. You can also donate funds or volunteer to help the pets if you're not ready to adopt or foster a dog.
Carolina Great Pyrenees Rescue Details:
2. Pyrenees Rescue of Western NC
Pyrenees Rescue of Western NC is one of the best places to adopt a Great Pyrenees in North Carolina. Located in Catawba County, NC, this rescue organization is dedicated to helping this dog breed and finding the best forever homes for them.
Their goal is to ensure every lost, abandoned, neglected, and abused Great Pyrenees is given a second chance. They aim to place them in homes where they will be cared for and loved for the rest of their lives.
Pyrenees Rescue of Western NC was established in 2015 and has saved thousands of Great Pyrenees since then. They rescue unwanted and abandoned Pyrs from surrounding counties and other states, rehabilitate them, and place them in loving, caring forever homes.
They place all rescued dogs in foster homes across the state where they receive proper care and attention. Pyrenees Rescue of Western NC is a no-kill shelter. In addition to saving dogs from high-kill shelters across the state, this rescue organization provides shelter for all its rescued dogs for as long as it takes for them to get adopted.
The dogs are assessed by a veterinarian and thoroughly examined. They are tested for various health conditions and treated promptly. In addition, all the dogs and puppies are brought up to date on vaccines, dewormed, microchipped, and spayed/neutered before adoption.
While in foster care, the dogs are re-socialized and trained to ensure they are a great addition to their new families rather than a burden. The various socialization and training exercises also allow for a smooth and easy transition to their new homes.
This is an awesome organization to rescue a Great Pyrenees in North Carolina because you can rely on this organization for continuous support after the adoption. Whether it is your first time owning a Great Pyrenees or you've had one before, they are available to guide you and ensure every adoption is successful.
Pyrenees Rescue of Western NC Details:
3. Carolina Animal Rescue and Adoption
Carolina Animal Rescue and Adoption is another great place to adopt a Great Pyrenees in North Carolina. It is one of the most popular and respected rescue organizations in NC, thanks to its simple adoption process and after-adoption support.
Carolina Animal Rescue and Adoption is a non-profit group that rescues, cares for, and rehomes dogs and cats of all types and sizes in the Fayetteville region of North Carolina. This is one of the best places to find a Great Pyrenees puppy or dog.
The San-Lee Humane Society, which later became known as Carolina Animal Rescue and Adoption (CARA), was first founded in the 1980s. This organization promotes responsible pet ownership while protecting the lives of helpless animals.
Its mission is to provide shelter and care for lost, abandoned, and homeless dogs. They care for each dog until a loving, responsible home can be found for them.
A committed team of volunteers runs CARA. They tirelessly promote animal care, rehoming, and rescue. The group is always looking for devoted families who will take in the dogs and cats currently being fostered at the rescue facility.
Being a non-profit organization, CARA does not receive funds from the government or agencies that promote animal welfare. Instead, the organization relies on public and individual donations.
The dogs and puppies at Carolina Animal Rescue and Adoption are vaccinated, dewormed, microchipped, and spayed or neutered before being listed for adoption. Additionally, the group provides all adopters with lifetime support to make sure they have the information and resources they need.
Carolina Animal Rescue and Adoption Details:
4. Independent Animal Rescue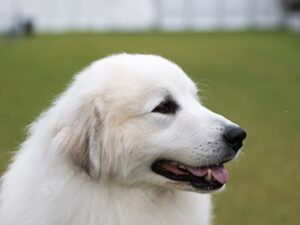 Hundreds of abandoned, abused, unwanted, and surrendered dogs of any breed are rescued and given homes each year by Independent Animal Rescue (IAR). They are a nonprofit organization with foster homes in North Carolina's Triangle.
IAR is run by devoted locals who invest their time and money in assisting sick and abandoned pets in need of homes. They provide each dog with the best veterinary and volunteer care possible. They work hard to minimize the suffering of abandoned animals and to rescue and care for cats and dogs in need through their adoption, spay/neuter, and community outreach programs.
The health and welfare of their dogs and cats are their number one priority. IAR strives to alleviate the issues associated with pet abandonment and overpopulation through the rescue and adoption of lost, unwanted, and abused pets. They participate in community outreach and education on animal welfare, as well as funding and providing spaying and neutering services.
If you are looking for puppies to adopt, IAR is one of the best options to explore. They are known for having healthy, happy, and well-socialized puppies of various breeds and sizes.
IAR volunteers give special thought, care, and treatment to the puppies they save. To ensure that the canines are fit for every household, IAR also provides rehabilitation and training
Independent Animal Rescue Details:
FAQs
Is there a Great Pyrenees Rescue in Charlotte North Carolina?
Carolina Great Pyrenees Rescue (CGPR) is a breed-specific dog rescue located in Charlotte. They are committed to rescuing and rehoming abandoned and mistreated Great Pyrenees dogs in North and South Carolina.

CGPR gives every abandoned Great Pyrenees dog extensive care and offers rehabilitation when necessary.
Why do so many Great Pyrenees end up in shelters?
Great Pyrenees are kind and gentle dogs. However, require training, socialization, and mental stimulation to integrate into a family.

Great Pyrenees are also large dogs and owners underestimate the amount of food their dog will need, plus their thick coat makes it difficult to judge their weight. Great Pyrenees are known for being livestock guardian dogs and are protective. However, this is sometimes mistaken for aggression.

Finally, they have been overbred, which means some Great Pyrenees dogs are more likely to go to homes that are unprepared to properly care for them.
Can a Great Pyrenees be a house dog?
A Great Pyrenees is a great laid-back house dog. Don't let their gentle nature fool you, they still require plenty of exercise. They are a large breed, so make sure they have access to plenty of room in your home. Great Pyrenees are known for having hip problems, so be mindful of how your home could accommodate them as they age.

Great Pyrenees are protective family dogs that require training and socialization early on. Be prepared to meet the grooming needs of a Great Pyrenees before bringing them home. They shed a lot and need regular grooming to prevent mats.
Conclusion For "Best Great Pyrenees Rescues in North Carolina"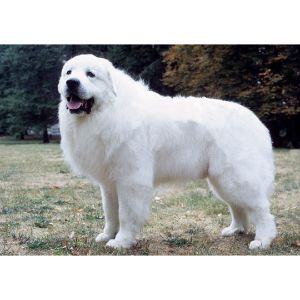 There are many Great Pyrenees rescues in North Carolina to find your next fluffy companion. Rescue organizations play a significant role in the lives of abandoned Great Pyrenees dogs. Many also put extensive efforts into Great Pyrenees care and local issues.
Before contacting any rescue organization, ensure you do proper research about the Great Pyrenees breed and are prepared for the responsibility of owning one. You should also prepare your home and make it dog-friendly to pass the home visit and make your new pet comfortable.
For more guides similar to this list of Great Pyrenees rescues in North Carolina, you can check out these other dog-related recommendations from our team:
Before you adopt a Great Pyrenees companion from a rescue shelter in North Carolina, you can learn more about this dog breed by watching the "What It's Like Owning a Great Pyrenees" down below:
Garrett loves animals and is a huge advocate for all Doodle dog breeds. He owns his own Goldendoodle named Kona. In addition, he volunteers at the Humane Society of Silicon Valley, where he fosters dogs and helps animals. Garrett enjoys writing about Doodles and believes that dogs can teach humans more about how to live than humans can teach a dog.
Why Trust We Love Doodles?
At We Love Doodles, we're a team of writers, veterinarians, and puppy trainers that love dogs. Our team of qualified experts researches and provides reliable information on a wide range of dog topics. Our reviews are based on customer feedback, hands-on testing, and in-depth analysis. We are fully transparent and honest to our community of dog owners and future owners.