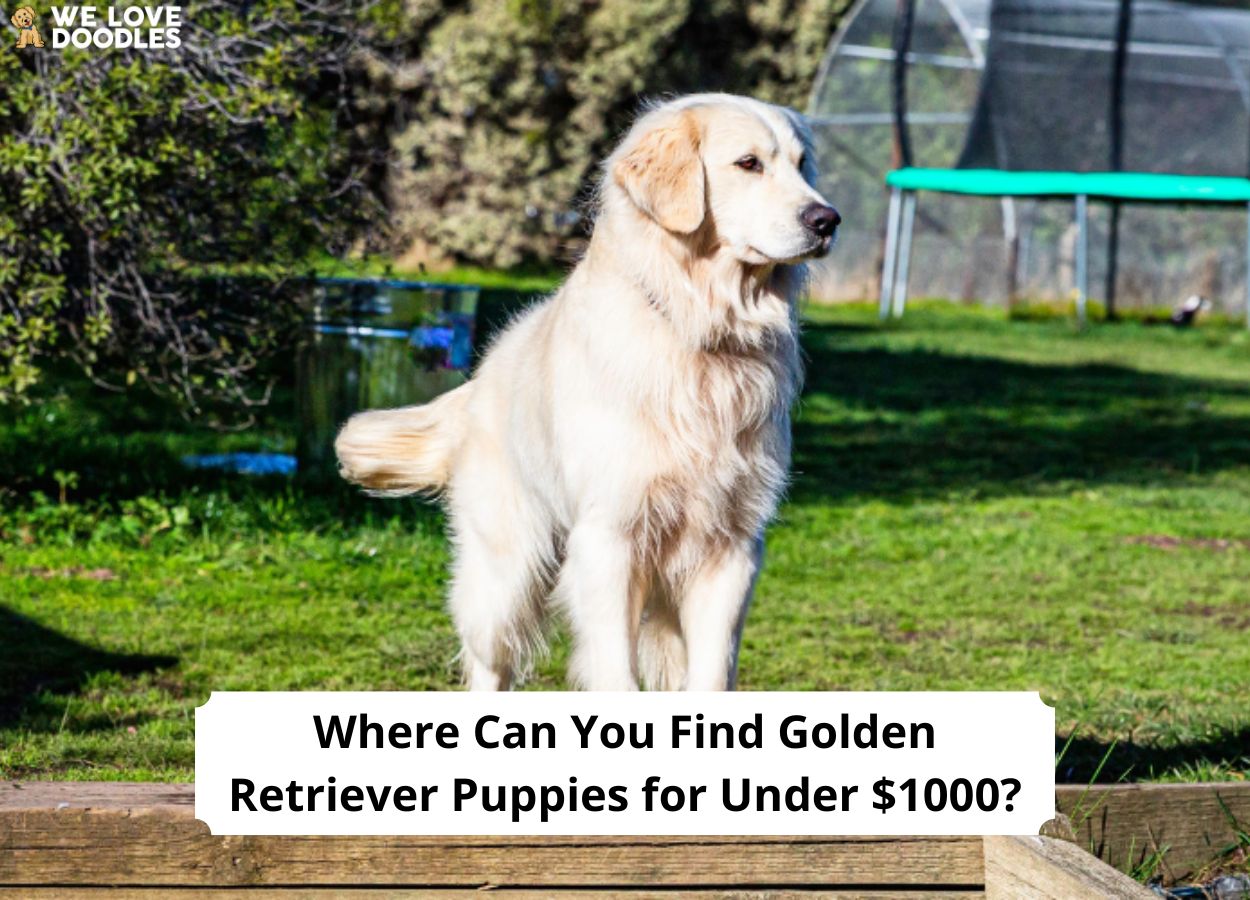 English Cream and American Golden Retrievers rank in the top 10 most popular dogs in the United States according to the American Kennel Club. With that popularity, finding Golden Retriever puppies under $1000 can be tricky.
The Golden Retriever was originally bred as a gun dog, and used to retrieve birds on land and in the water. They are still bred for this purpose today. Additionally, this breed's loving and loyal personality, intelligence and trainability makes it a wonderful family dog, and Goldens are often used as therapy dogs, guide dogs for the blind, hearing dogs for the deaf, and as service dogs.
We hope this article helps you refine your search to find a Golden Retriever that will fit within your budget. Here is our list of where to find Golden Retriever puppies priced under $1,000.
Before you scroll further down this guide on finding Golden Retriever puppies under $1000, check out: 4 Best Golden Retriever Breeders in the United States! (2023) and 7 Best Golden Retriever Rescues! (2023).
1. Golden Retriever Rescues
A breed-specific rescue is a great place to start looking for Golden Retriever puppies priced under $1,000. Due to the popularity of this breed, there are a lot of backyard breeders who jump on the bandwagon trying to make a profit from these dogs.
As inexperienced breeders, they sometimes fail and breed-specific rescues end up with litters of puppies.
These organizations do a wonderful job of assessing and evaluating the dogs in their care. They also give puppies a foundation in training. Shelters take care of all of their veterinary issues including spay and neutering, vaccinations, and deworming.
Breed-specific rescues have a stringent upfront adoption process, where they check references, do home visits and interview potential adopters before letting their dogs go to new homes.
This rigorous process helps ensure a home is a good fit for the dog, and that the new owner meets all the criteria for providing the dog's current and future needs.
A rehoming fee is charged for the Golden Retriever puppies, and that is often a negotiable amount depending upon the age and sex of the dog and how long they've been at the rescue.
Another factor is veterinary care expenses. The average that most breed rescues charge is in the $200 to $300 range.
Humane Society
The Human Society is one of the most well-known organizations when it comes to taking in dogs. There is a Humane Society shelter in most cities. One of the most important things to know is that these dogs are often living on borrowed time.
Not all Humane Society shelters euthanize their dogs, but due to overcrowding and the ongoing need for space, most do. So the dogs in shelters are either going to be euthanized if they are not adopted, or they will be moved through a network of no-kill shelters or pulled by other private rescues to save them.
Humane Society shelters get litters of puppies with regularity. Chances are excellent that you'll be able to find Golden Retriever puppies priced under $1,000.
The Humane Society uses rehoming or adoption fees to help other dogs, fund adoption events, as well as support spay and neuter and vaccination clinics. If the Golden Retriever puppy you're looking for is not at your local Humane Society, keep checking back. Odds are, you will find it eventually.
Humane Society Details:
Pet Classifieds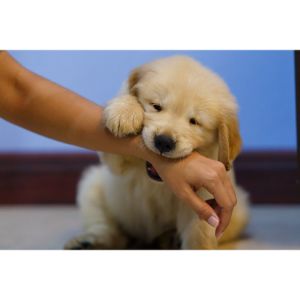 Pet Classifieds is an excellent place to look for Golden Retriever puppies priced under $1,000. You can sort the ads by breed, location, and price. When we searched, there were nearly 1,500 Golden Retrievers and the majority were priced under the $1,000 budget. There were also puppies within that price range.
The great thing about this service is that you deal with the seller directly. If the dog you're looking for isn't within your area, you can expand your search area and improve your chances.
If you don't find your puppy, keep checking back. There are always new ads and you can continue to refine your parameters until you find the right puppy.
Pet Classifieds Details:
Petfinder
Petfinder is another classified service that allows you to sort and filter the data to drill down until you find the perfect Golden Retriever puppies under $1,000 in your area.
One of the best things about Petfinder is that they support shelters and rescues. Many of the dogs that you'll see on Petfinder are housed in shelters and rescues in your area.
What that means is that adoption through Petfinder will support your local rescue and taking a dog out of a shelter allows that organization to help another dog in need. We think that's a win-win.
Each individual organization has its own adoption protocol, screening and rehoming criteria, and adoption fees, so it all depends on the dog you choose.
Adoption fees vary based on age, veterinary issues, and the amount of time the dog has been at the shelter. Do your homework, and search diligently and you're very likely to find a Golden Retriever puppy under $1,000.
Petfinder Details:
2. Guide Dog or Therapy Dog Training Organizations
Since Golden Retrievers are widely trained as guide and service dogs, there is a distinct possibility that you can find one through one of the many organizations that train dogs for jobs.
Only a fraction of the dogs brought into these exacting programs will graduate and go on to become certified guide, service, or therapy dogs. What about the rest? They need homes, don't they? Dogs wash out of these programs but are still perfectly suitable for companion and family dogs.
You're more than likely to get an older puppy through these channels but the benefits of adopting a dog from a guide dog program is that they will have an excellent foundation of training and socialization.
The adoption fees will also vary when it comes to those who are deemed unsuitable to be service dogs. There is a good chance that you will be able to get a Golden Retriever puppy under $1,000 if you meet their criteria for a suitable home.
3. All Breed Rescues
There are a great many private all-breed rescues. Due to the popularity of Golden Retrievers, many are bound to get litters of puppies from time to time.
It's important to note that private rescues do not get any kind of government subsidies or grants. The majority of them work on a volunteer-only and donation basis.
There will be an adoption or rehoming fee to get a dog from a private all-breed rescue. The amount will depend upon the age and gender of the dog, how long it has been at the rescue, and veterinary care including spay or neuter.
Some private rescue organizations only ask for a donation, not a set amount, so be sure you know what your local private rescue charges as their basic rehoming fee.
If they don't have your Golden Retriever puppy for under $1,000 it's a good idea to keep checking back, because the chances are good that they will eventually get a litter of Goldens into their facility.
4. Word of Mouth
Don't underestimate the power of referrals from friends and other animal professionals. Tell your friends that you're on the hunt for a Golden Retriever puppy within your budget under $1,000.
Tell your veterinarian, local doggy daycare provider, pet store owner, and dog groomer. The odds are good that if a litter of Golden Retriever puppies becomes available, they are going to learn about it and tell you.
It's a whole lot better to get a dog from a friend of a friend or acquaintance than having to deal with a total stranger. Both of you will feel more comfortable if you are introduced or referred by a friend.
It's a far more secure kind of transaction than, say, dealing with a seller on Craigslist or through the newspaper. There are definitely shady people who are trying to make a quick profit by scamming gullible people through places like Craigslist. A friendly referral is definitely preferable.
5. Penny Saver
The local Penny Saver is another good place to look for a Golden Retriever puppy under $1,000. This is a free classified ad publication that is commonly found at supermarkets, local restaurants, and places where people in the community gather.
As always, exercise caution when it comes to arranging a meeting with anyone through classifieds for a puppy. Sadly there is always the risk of a scammer trying to make a profit illegally or trying to sell a dog that doesn't belong to them.
Most people have legit ads, but it's always a case of "buyer beware" when it comes to dealing with strangers through classified advertisements. Take a friend with you and be on your guard. Ask the right questions and make sure that you are meeting with someone who is honest and upstanding before you hand over your money.
These types of publications are released every couple of weeks, so if you don't find an ad for your dream Golden Retriever puppy right away, keep checking back with each new release.
6. Community Bulletin Boards
Community bulletin boards can be found at the local supermarket, laundromat, rural feed store, pet store, and other places where community members gather. There are often flyers placed there for dogs that need rehoming.
It's not a bad idea to put your information on them with a "Wanted to buy" or "In search of" flier up on bulletin boards in your local area stating what kind of dog you are looking for.
Golden Retrievers are such popular dogs that they are often overbred and there are many looking for new homes. The chances are very good that you will find a Golden Retriever puppy for sale under $1,000 listed on a flier on a community bulletin board.
It's certainly worthwhile to make the effort to put the information out there, and to do a regular circuit of travel checking all of the bulletin boards in your area for available puppies for sale.
7. Craigslist
Craigslist has a category for pets in your area that are looking for homes. The chances are very good that you will find a Golden Retriever puppy within your budget of under $1,000 through a Craigslist ad. You can widen your search if you are unsuccessful in finding a dog locally.
The popularity of the Golden Retriever breed has resulted in overbreeding and many dogs landing in shelters and rescues, but also private "backyard" breeders who find themselves with Golden Retriever puppies for sale and advertise them in classified ads on Craigslist. So the odds are in your favor to find a dog through this online classifieds service.
Our advice in dealing with sellers on Craigslist is the same as the Penny Saver. Be smart and be safe. Most advertisements and sales are legitimate, but there is still a risk of shady dealers and those who will try to scam people on Craigslist, so be careful.
Frequently Asked Questions
How much is a 100% Golden Retriever?
A purebred Golden Retriever puppy from a reputable breeder can cost as much as $3,500.
Why are Golden Retrievers so expensive?
Given their looks and temperament with families and a variety of situations, Golden Retrievers are highly popular dogs. When there aren't enough puppies go go around, prices tend to increase.
Should I get a boy or a girl Golden Retriever?
Differences between gender mainly come down to cost. For the most part, dogs mostly vary based on their individual characteristics, not their gender.
Conclusion for "Where Can You Find Golden Retriever Puppies for Under $1000"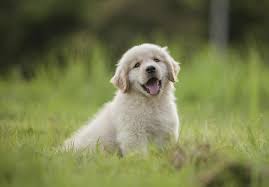 Due to their popularity, the cost of a pedigreed Golden Retriever has risen into the thousands, with some breeders selling dogs with breeding rights up to $5,000. The median price for a well-bred Golden Retriever from a champion or working bloodlines is around $3,500.
We realize that not everyone can afford to shell out that kind of money for a pet, so we hope this list of recommended sources for Golden Retriever puppies under $1000 helps save you time.
If you find this guide, "Where Can You Find Golden Retriever Puppies for Under $1000," helpful, check out:
Before you find a Golden Retriever puppy for sale under $1000, learn more by watching "ALL ABOUT GOLDEN RETRIEVERS" down below:
Garrett loves animals and is a huge advocate for all Doodle dog breeds. He owns his own Goldendoodle named Kona. In addition, he volunteers at the Humane Society of Silicon Valley, where he fosters dogs and helps animals. Garrett enjoys writing about Doodles and believes that dogs can teach humans more about how to live than humans can teach a dog.
Why Trust We Love Doodles?
At We Love Doodles, we're a team of writers, veterinarians, and puppy trainers that love dogs. Our team of qualified experts researches and provides reliable information on a wide range of dog topics. Our reviews are based on customer feedback, hands-on testing, and in-depth analysis. We are fully transparent and honest to our community of dog owners and future owners.