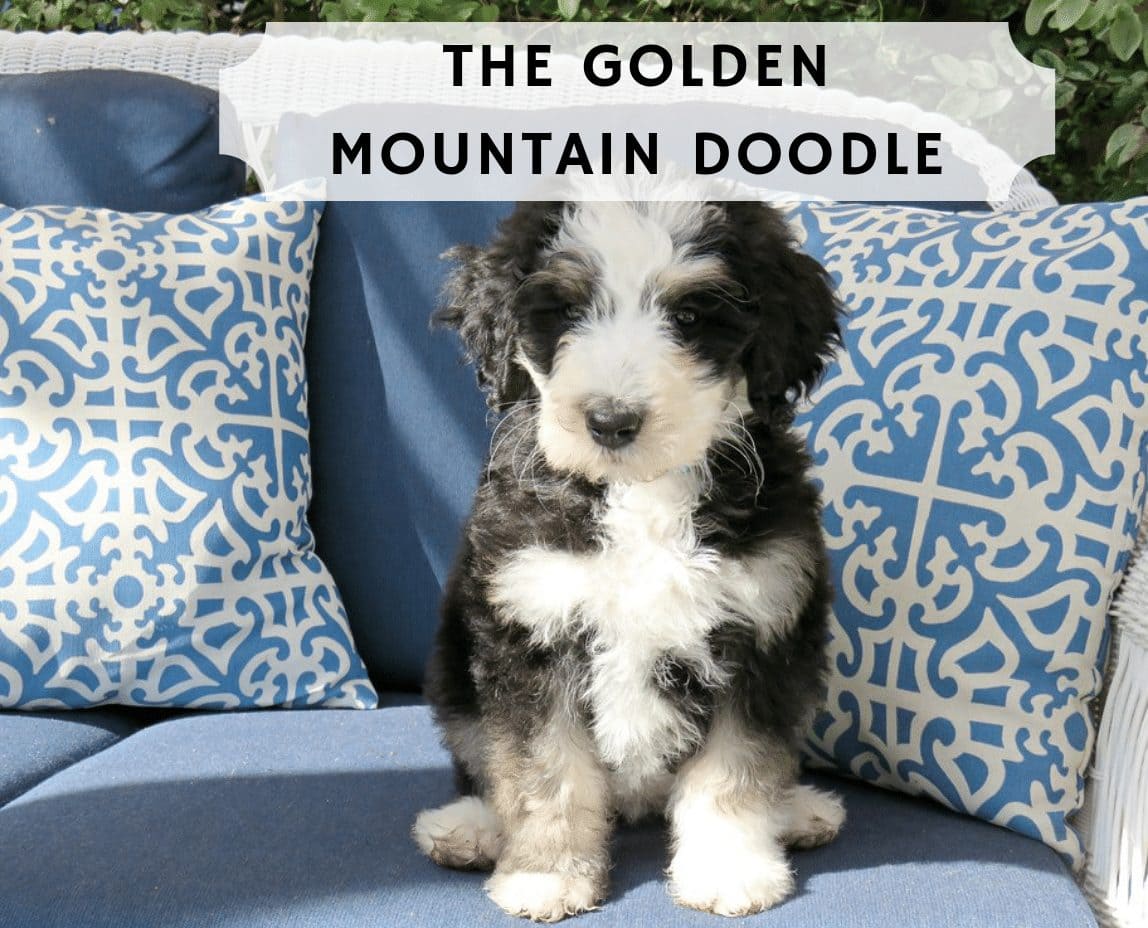 The Golden Mountain Doodle is one of the newest and hottest fads in the "double doodle" and designer dog industry.  The Golden Mountain Doodle is a mix of three popular dog breeds: the Golden Retriever, Bernese Mountain Dog, and Poodle.  It's famous for its typical tri-color coat consisting of various hues of browns, whites, and blacks.  In addition, the Golden Mountain Doodle often contains the coveted hypoallergenic and nonshedding features that come from the Poodle.  This breed is typically bred by taking a Bernedoodle and cross-breeding with a Goldendoodle.  In short, the Golden Mountain Doodle is intelligent, friendly, and loyal with a fun-loving attitude.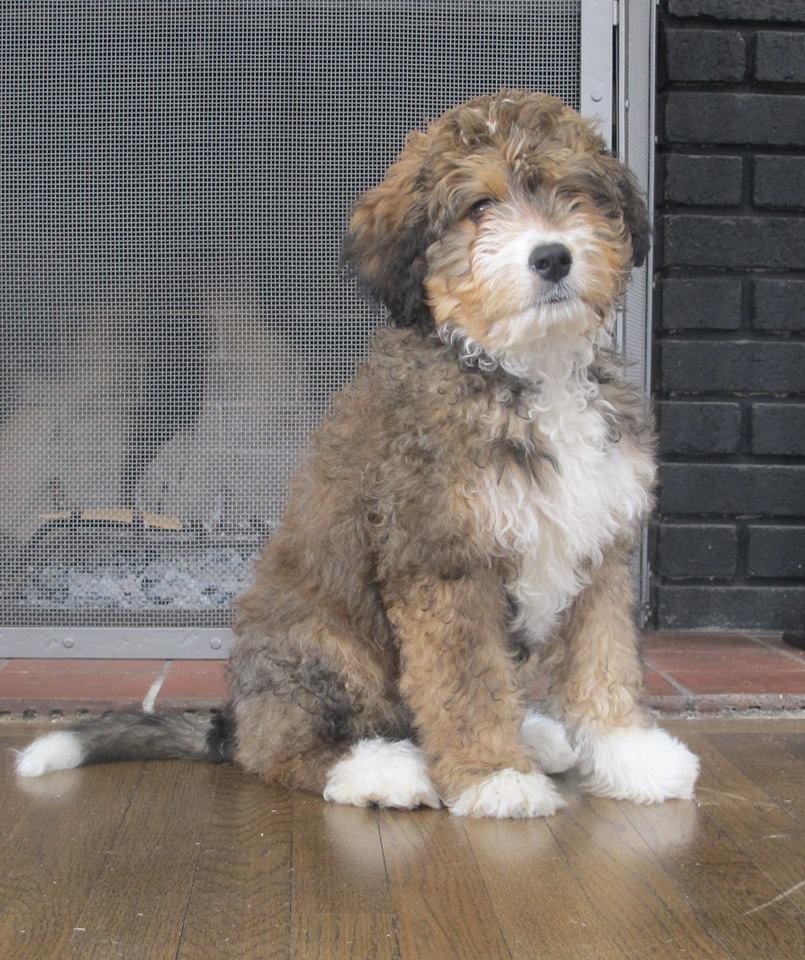 Dog Breeds
The Golden Retriever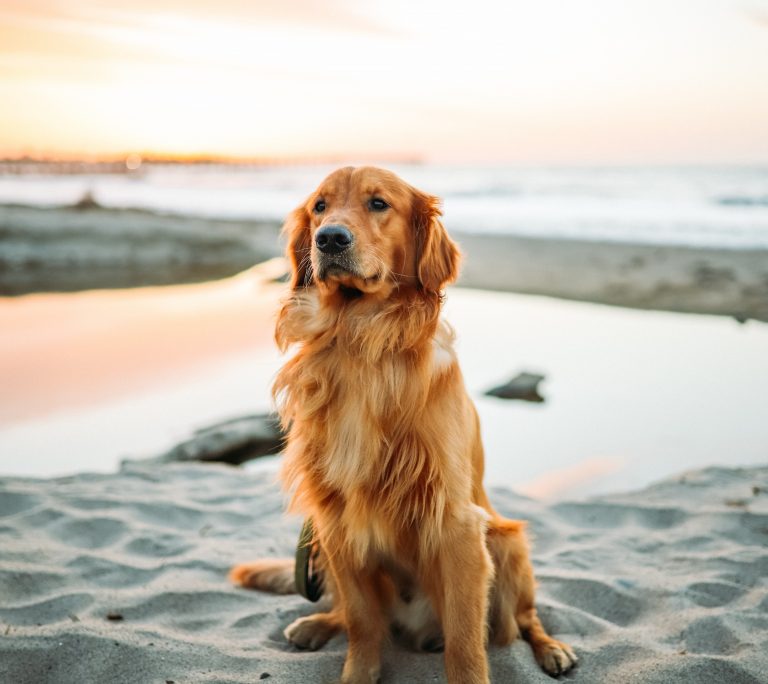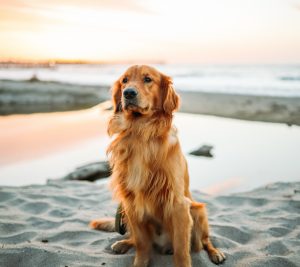 Golden Retrievers bring the submissive, fun-loving, and clever personality to the Golden Mountain Doodle. They have a respectful demeanor which makes them incredible family pets, especially around small children. They are active dog breeds that love to fetch, run, and stay active. Golden Retrievers are also very caring, making them great emotional support dogs, disability supporters, and search and rescue dogs.
The Bernese Mountain Dog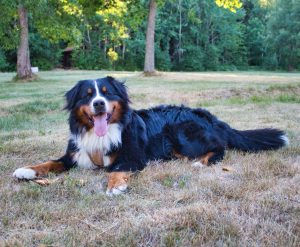 The Bernese Mountain Dog is a larger dog breed that is considered an easy-going and accommodating family dog.  With his thick dark coat, he is mildly active and enjoys colder temperatures with his thick coat.  The Bernese Mountain Dogs are very mild-mannered, and some even consider them to be too bashful and easy-going.  Most Bernese Mountain Dogs are sociable and peaceful with other animals and humans. 
The Poodle
The Poodle brings three very important characteristics to the Bernese Mountain Doodle: extreme intelligence, hypoallergenic hair, and a nonshedding coat.  Poodle dog breeds are extremely trainable which makes commands, tricks, and potty training look easy compared to other dog types.  In addition, they are active dogs and get along with smaller children.  The most important feature that contributes to the Bernese Mountain Doodle is the hypoallergenic fur and nonshedding coat.  You'll receive fewer allergic reactions and won't have to spend all weekend picking up and vacuuming fur.
Bernedoodle and Goldendoodle Mix
Since you can't breed three types of dogs together, the Golden Mountain Doodle is bred from a Bernedoodle and Goldendoodle mix.  Typically, the resulting Bernedoodle and Goldendoodle mix are at least F2B generation, meaning that their offspring have at least 50% Poodle genetics, less than 25% Bernese Mountain Dog genetics, and less than 25% Golden Retriever genetics.  The reason you want a significant amount of Poodle genetics is so the dog doesn't shed hair often and is hypoallergenic.
If you're interested in learning more about the different types of Doodle Generations, you can read our article called The Best Goldendoodle Generations.
Golden Mountain Doodle Sizes
There are various different Golden Mountain Doodles sizes that are measured by the weight of the dog: mini and standard.  The main sizes of the dogs are below.
Mini Golden Mountain Doodle (Medium)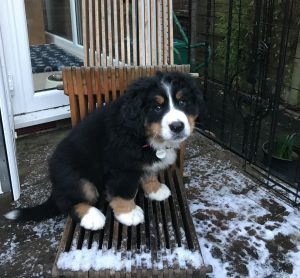 The Mini Golden Mountain Doodle is one of the smallest sizes that you can get.  Although they are called the Mini Golden Mountain Doodle, they are actually medium-sized and typically range from 35 to 45+ pounds in weight and can grow 16 to 25 inches in height. The Mini Golden Mountain Doodle is one of the most commonly bred sizes because it won't get too large and is the ideal dog size for people living in larger homes with a yard. They can also be ideal for smaller living spaces with regular exercise.
Standard Size (Large)
Although they are called Standard Golden Mountain Doodles, these are the larger-sized dogs ranging from 45 to 70+ pounds and are typically around 25+ inches in height. These are the largest size of Golden Mountain Doodle and will require a significant amount of exercise and socialization.
Golden Mountain Doodle Price
Since Golden Mountain Doodles are a designer dog, they are typically quite expensive.  Golden Mountain Doodle prices vary, but typically reputable breeders will sell them anywhere from $1,500 to $3,000.  Since the dog is a new type of double doodle breed, there is no website or regulations for them.  We recommend that you search the Goldendoodle Association of North America (GANA) and view their breeder list to see if you can find someone reputable.  GANA breeders undergo strict health testing requirements for the hip, heart, eye, elbows, and more to ensure that you are getting a healthy dog.
Frequently Asked Questions
Still have questions about the Golden Mountain Doodle? Here are some of the most commonly asked questions we've received from our readers. 
Is the Golden Mountain Doodle a good family dog?
Yes! The dogs are smart, gentle, and loving, and they're very easy to train! As with any dog breed, you'll want to ensure that you "train" your children as well as your pup – teach them the proper way to handle a pet so as to avoid injury. 
You may find that your Golden Mountain Doodle has imprinted on one or two family members. That's okay – it's normal! Try to mitigate clinginess by distributing the pet-related responsibilities between all family members. 
What about if I'm a first-time pet owner?
If you've never owned a dog, the Golden Mountain Doodle is a great option! They're so smart and loving, and they're gentle dogs. That means they're easy to train and will quickly become a part of your family. 
How much does a Golden Mountain Doodle cost?
The price you'll pay for your dog will be set by the breeder, but typically you can expect to pay between $2,000 and $5,000 for your dog. Remember: adoption is love! Consider checking your local animal rescues for available Golden Mountain Doodles, or even for other similar breeds. The cost to adopt is typically significantly lower than purchasing a puppy. Plus, you'll be making a huge difference in the lives of two deserving dogs: yours, and the dog you open room for in the shelter. 
Conclusion for Golden Mountain Doodle
Golden Mountain Doodles have genetics from three of the smartest dogs in the world: Golden Retriever, Bernese Mountain Dog, and Poodle.  With the right amount of training and socialization, they are the perfect family dog and get along well with kids.  This can be a rewarding experience as these dogs are cute and extremely loyal.
Garrett loves animals and is a huge advocate for all Doodle dog breeds. He owns his own Goldendoodle named Kona. In addition, he volunteers at the Humane Society of Silicon Valley, where he fosters dogs and helps animals. Garrett enjoys writing about Doodles and believes that dogs can teach humans more about how to live than humans can teach a dog.
Why Trust We Love Doodles?
At We Love Doodles, we're a team of writers, veterinarians, and puppy trainers that love dogs. Our team of qualified experts researches and provides reliable information on a wide range of dog topics. Our reviews are based on customer feedback, hands-on testing, and in-depth analysis. We are fully transparent and honest to our community of dog owners and future owners.