Like the Flandoodle, various dog breeds are unique for many reasons. They have their size, personality, coat colors, and temperaments that make them entertaining to have around. Even among on breed, each dog may vary based on their behavior and personality, depending on training and life experience. Especially when it comes to mixed breeds, dogs can also be unique because of their name. Such as in the case of the Flandoodle. The Flandoodle has also been called the Bouvipoo, Poovier, Bouvierdoodle and more.
Perhaps you've heard of the more popular Goldendoodle or Labradoodle. These hybrid breeds, or those that combine two distinct breeds into one, are often heard of and can be found in many family homes. However, with the realm of possibility with mixed breeds, particularly with the Poodle, the options may seem endless. So you may be looking at what kind of Doodle you want to welcome into your home and have come across the Flandoodle.
Perhaps you're now just realizing that the Flandoodle is, in fact, an actual dog breed. Whatever the case may be, the Flandoodle is a Doodle variety that is worth knowing about. So, to help shed light on what this rare yet adorable breed can bring to your family, here we share all about the Flandoodle. From their appearance to their size to temperament and much more, you'll discover some great reasons why this can be a great dog for you and your family.
Before scrolling down this Flandoodle guide, check out these similar breeds on our website: Goldendoodle Dog Breed Guide and Double Doodle Dog Breed Guide.
What is the Flandoodle?
To understand this seemingly uncommon yet adorable hybrid breed, it is crucial to understand its origins. Knowing the parents of a mixed breed, both in type and in size and temperament, can shed light on what you can expect from a specific litter of mixed puppies. The Flandoodle is a crossbreed between the Standard Poodle and the Bouvier de Flandres dog. The size, physical appearance, and temperament are based mainly on these two breeds. After all, a hybrid breed is designed to bring out the best qualities from both parent breeds.
As a result, these hybrid dogs are often well-behaved, have excellent physical characteristics, and have a lower chance of inheriting genetic diseases. One parent, the Standard Poodle, is known for their low-shedding coats, friendly personality, and high intelligence. As a result, poodles are commonly used for breeding hybrid breeds, perhaps due to their positive qualities and low-shed coats. From Labradoodles to Goldendoodles to Maltipoos and much more, the Poodle can be a great choice when it comes to a mixed breed.
The other parent, the Bouvier des Flandres, is a less common breed but brings on an incredible amount of joy, friendliness, and companionship. They were initially bred as farm work dogs that work with cattle and other livestock. As a result, these dogs are natural herders who can be very hardworking and steadfast. They are in the herding category and have been used both as family pets and out on farms. Their love for work is highly evident in their temperament and behavior.
Like the Poodle, they are also low-shedding, which can be beneficial for families with allergy concerns. Overall, this breed is great to have around and one you can depend on to work hard. With these two parent breeds, there is certainly a lot to love about the hybrid Flandoodle. With the friendliness and intelligence of the Poodle with the hard-working and gentle characteristics of the Bouvier des Flandres, the Flandoodle is a dog to love in a variety of contexts.
Find more Doodle breeds: What is the Best Doodle Breed and Best Mini Doodle Breeds.
Size
The size of the Flandoodle is heavily reliant upon the size of both the Bouvier des Flandres dog and the Standard Poodle. However, compared to some other Doodle varieties that may incorporate anywhere from a Toy Poodle to a Standard Poodle, the Flandoodle has a more regulated average size. This is because only the Standard Poodles are involved in the breeding. This is required, most often, due to the size similarities between the Standard Poodle and the Bouvier des Flandres. The Standard Poodle is a dog that has a height that ranges between 18 to 24 inches tall and a weight between 45 to 70 pounds.
Additionally, the Bouvier des Flandres has a height between 23 and 27 inches tall and weighs 70 to 100 pounds. As a result of these two larger dogs, the Flandoodle will be a size that is a mix of the Bouvier des Flandres and the Standard Poodle. They typically are about 70 pounds and are often about 25 inches tall. This is a great size dog for families looking for a pet that likes being active and playful. However, they may require more space to roam and run outside, making them more challenging to stay in smaller living places like apartments or other tiny homes without a backyard.
Related: Best Giant Doodle Breeds.
Appearance
The Flandoodle takes after both the physical characteristics of the Standard Poodle and the Bouvier des Flandres. As a result, they have pretty thick and curly coats that can be either medium or long. With their parental influence, these dogs are also considered low-shedding, which can be great for families with allergy concerns. In terms of coat color, they have quite a bit of diversity. They can be dark in color, such as brown, black or blue. They can also be lighter in color, with coat colors like white, tan, and gray.
Their eyes can be either hazel or brown, and they have a large, furry heads with hair covering their face. In terms of body shape, they can be either shorter or taller and strong with defined muscles. This stems from the dynamic nature of both parents. As a result of their complicated and curly coats, their coats must be brushed regularly. In fact, for best results, they should be brushed and detangled daily. This can prevent dirt and other things from outside from getting stuck in their coat. It can also prevent mats, which can lead to skin concerns.
Temperament
Like their appearance, Flandoodles take after their parents in terms of their temperament as well. Flandoodles are known for being very loyal and gentle. Like most Poodles, they enjoy being around people and shown affection from their family. Most of the time, they are delicate and easy to get along with. However, when it comes to training, the Flandoodle can be a frustrating combination. With their high intelligence, they can pick up tricks and new behaviors reasonably quickly.
However, they also can be somewhat stubborn and not always be in the mood for being trained. Therefore, having patience while teaching a Flandoodle is of the utmost importance. Positive reinforcement can also help them be more likely to continue with training even when they feel like they are done with it. While they may want to give up, be sure to show them lots of praise and support as they complete behaviors and tasks correctly.
With the Bouvier des Flanders influence, these Flandoodles can also be very protective and particular about caring for their family. However, be sure that this characteristic is not excessive and causes concerns in their behavior or temperament. While they can be protective and seek to care for you, they should also know that their role is not to be the boss. Make sure they know their place, and you all can enjoy your relationship much more.
When they are a puppy, socialization is crucial in ensuring their behavior is what you anticipate for them. Flandoodles are very social dogs and need to learn the proper behavior to deal with other dogs and people. Socialization is a process that makes them comfortable around other people and dogs. It can start very early in their life and leads on to contribute to a dog's chance of flourishing.
Dog Behavior Guides: Why Does My Dog Stand On My Chest and Why Does My Dog Lick My Eyes.
Exercise
With the playful personalities of both the Poodle and Bouvier des Flandres, the Flandoodle is expected to have a lot of energy to burn off. Typically, Flandoodles will require anywhere from 60 to 90 minutes a day of exercise. This can help them be both physically strong and mentally healthy. Things like going for a run or regular, consistent walks can be joyful for the Flandoodle. Additionally, more rigorous exercise and activities like fetch or chasing small animals in the backyard can also be equally enjoyable for the Flandoodle.
Keep in mind that Flandoodles require this high amount of exercise to stay healthy and feel at their best. Before deciding on a Flandoodle for your lifestyle and family, be sure that you can meet their regular need for activity. Suppose they are not given opportunities for the amount of exercise they need. In that case, they may potentially develop adverse behavioral reactions and other responses that may be less than preferred. For example, they may begin engaging in chewing on things they shouldn't be and barking excessively.
Dog Exercising Product Recommendations: Best Dog Playpen For Hardwood Floors and Best Weighted Vest For Dogs.
Health Concerns
When it comes to taking care of a Flandoodle and keeping them healthy, there are certain things you can do to support its overall well-being. In addition to giving them a lot of opportunities for exercise, you can also provide healthy, wholesome foods that support their development and health. For example, choose dog foods with whole ingredients and stay away from dog foods that have extra additives or fillers that do not do much for your dog's health.
Like any other breed of dog, particular health concerns may be more apparent for them than others. These more common health concerns stem from the conditions that either their Poodle or Bouvier des Flandres parents struggle with. These conditions include hip dysplasia, which is a concern that affects many larger dogs. In addition, other circumstances with their eyes, such as cataracts or glaucoma, can also cause problems for Flandoodles.
As with any other dog, it's crucial to monitor the health and behavior of a Flandoodle. Take note of any significant behavioral or health changes and seek attention from your veterinarian if needed as soon as possible. By being proactive about their health and seeking out opportunities to take care of their health, you can equip a Flandoodle to live a long and healthy life.
Dog Health Guides: Best Dog Foods For Joint Health and Guide to Periodontal Disease Stages.
Conclusion For "Flandoodle Information, Facts, Images"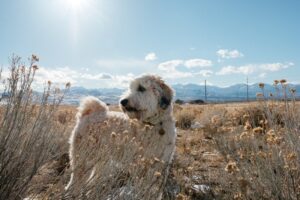 The Flandoodle is a unique and loveable combination between the Bouvier des Flandres and the Standard Poodle. With their medium to large size, they make great companions running outside and chasing little critters across the backyard. They do well when they are surrounded by people and are given lots of love and attention regularly. Despite their friendly personality, they also have an innate herding sense, which is an important characteristic of theirs to keep an eye on, especially around other animals or children.
With their increased need for activity and exercise, the Flandoodle can be a great companion for those who keep a very active lifestyle. While they are always up for a snuggle, they also enjoy life and seek opportunities outside and run and play. Considering whether or not the Flandoodle is the right breed for you, consider these key characteristics of the breed. For example, as the Flandoodle is a large dog, they may not be well suited for small living spaces such as apartments.
The Flandoodle can be an intriguing dog to welcome into your home with its fun diversity in color and physical appearance. They take after their parents in some of the best ways, resulting in a loyal family friend that will be there for you, whether you're at home or want to go outside for a run. Do your research and consider what you are looking for in a dog. If you're looking for a unique breed that's up for an adventure, the Flandoodle could be an excellent choice for you.
For more dog guides and information, check out:
To see the Flandoodle breed live in action, watch "Flandoodle Puppies" from Syd D down below: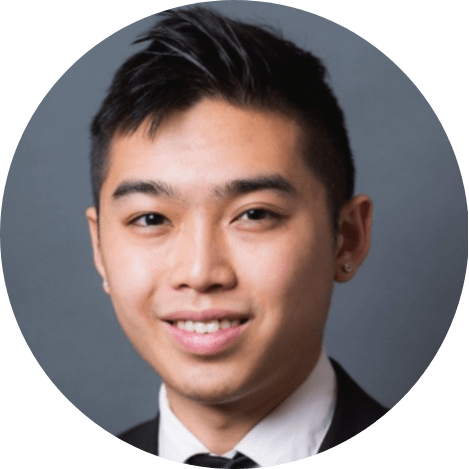 Andy is a full-time animal rescuer and owner of a toy doodle. When he's not saving dogs, Andy is one of our core writers and editors. He has been writing about dogs for over a decade. Andy joined our team because he believes that words are powerful tools that can change a dog's life for the better.
Why Trust We Love Doodles?
At We Love Doodles, we're a team of writers, veterinarians, and puppy trainers that love dogs. Our team of qualified experts researches and provides reliable information on a wide range of dog topics. Our reviews are based on customer feedback, hands-on testing, and in-depth analysis. We are fully transparent and honest to our community of dog owners and future owners.