Losing a beloved pet can be challenging, and it's natural to want to understand what happened after seeing a dog bleed from their butt and die. If you lost your dog due to unexplained rectal bleeding, you're probably wondering about the cause so you can gain closure and watch out for warning signs in the future.
Keep reading to learn why your dog bleeding from the anus died and the steps you can take to ensure your dog stays safe and healthy.
Before you read this guide, check out: Why Do Dogs Walk in Circles Before They Die? (And What Does It Mean?) (2023) and What Do Poodles Die From? Common Health Issues! (2023).
Why Would a Dog Bleed From Their Butt and Die?
It's devastating to have a dog bleed out. The most common causes for this problem include:
Hemorrhagic Gastroenteritis
Hemorrhagic gastroenteritis causes internal bleeding and inflammation. More common in toy and miniature dog breeds, the disorder's cause is unclear, but stress and hyperactivity are major risk factors. The disorder is life-threatening since it induces dehydration and quickly renders the dog weak.
Constipation
Another cause of dog rectal bleeding is constipation. It occurs when the dog's bowels become impacted or blocked, and the stools cannot pass easily. It may result from various triggers, including dehydration, a lack of dietary fiber, or certain medications.
When your dog has constipation, it'll either refrain from pooping or do so in small amounts and with visible effort. The extra strain a dog has to apply while defecating causes them to bleed from their butt due to tissue irritation and tearing.
A dog may also suffer rectal bleeding if it ingests something it can't digest, such as a bone. Furthermore, their various illnesses, such as hypothyroidism, may induce constipation in dogs.
Hemorrhage in the Digestive System
A dog's digestive system begins from the mouth, runs down to the esophagus to the stomach, small intestine, large intestine, and ends at the rectum. If any of these regions suffer from hemorrhage, the blood will flow from the dog's body via the rectum.
Infection of the Anal Glands
Two glands encircle a dog's anus. When a dog exerts pressure on these glands during defecation, they release a lubricating liquid. An infection of the anal glands is one possible cause of rectal bleeding in dogs. In these circumstances, the dog will experience discomfort and release yellow or crimson discharge from the wound.
Your dog will likely lick the affected area constantly while rubbing their butt on the ground. Inflammation in only one gland indicates that your dog has an abscess.
Injury or Trauma to the Anus
Trauma or any injury around a dog's anal region could cause bleeding. For example, your dog will start bleeding from their butt due to a burst anal sac abscess or an injury sustained during a struggle.
Intestinal Parasites
Intestinal parasites, such as roundworms, hookworms, and whipworms, frequently bring on anal bleeding in dogs. While a stool sample test is necessary to establish the diagnosis, specific symptoms can signal intestinal parasites' existence, such as diarrhea and stomach pain.
Other Causes of Rectal Bleeding in Dogs
While the foregoing explanations are valid causes for concern, they aren't the only potential reasons why blood would come from your dog's butt. A dog can bleed from their butt due to clotting disorders, rectal polyps near the anal opening, or a combination of both.
It could be hard for a vet to diagnose accurately without a physical examination. Further testing might be necessary depending on the signs your dog is displaying.
What Does It Mean if My Dog Is Bleeding From Their Butt and Throwing Up?
The combination of diarrhea and vomiting can indicate a more serious health problem. If your dog is vomiting and having diarrhea, it's uncommon for parvovirus to be the chief culprit. It's a deadly infection that can quickly spread to other dogs and puppies.
Typically, your vet will test feces for the parvovirus, but the unique smell of bloody diarrhea is also a telltale sign of the disease. Some dogs can survive the infection with prompt intervention and proper treatment.
The vet will administer fluid therapy and anti-vomiting meds to boost your dog's prognosis, but there's currently no medication that can eradicate the virus.
What Should I Do if My Dog Is Bleeding From Their Butt?
Even if your dog doesn't need immediate medical attention, you should always call the vet if you notice blood coming from the anus.
The veterinarian will examine your dog, diagnose any issues, and provide treatment. They will most likely recommend home remedies as a first defense in solving the problem. But, if your dog exhibits any of the following symptoms accompanied by anal bleeding, prompt veterinary attention is necessary:
Fatigue
Restlessness
Vomiting
Dehydration
Pale gums
Dog Bleeding From Their Butt Home Remedies
While they can't fix the underlying problem, home remedies can help with the discomfort. They include:
Put Your Dog on Fasting for One to Two Days
Fasting is a highly efficient method of treating canine gastrointestinal issues. Generally, a dog's body can better deal with an illness when the digestive system is on a break, especially during a fast. Likewise, they'll not consume anything that could worsen their fasting condition.
But despite its benefits, fasting is not advisable in puppies and dogs with diabetes. These dogs cannot maintain their health without a constant food supply, and restricting their diet would only worsen matters.
Keep Them Hydrated
A dog who's already ill could suffer irreparable harm from dehydration. Giving your dog plenty of water in a clean bowl would be best. In such a situation, chicken broth might be handy since it'll stimulate your dog to drink water.
Give Them Probiotics
As beneficial bacteria, probiotics may help remedy dog rectal bleeding, mainly if it results from digestive issues. Probiotics reduce inflammation in the digestive system and increase the amount of healthy bacteria.
Probiotics are not a substitute for medical treatment. Taking your dog to the vet as soon as it shows signs of rectal bleeding is essential.
Dog Bleeding From Their Butt Treatment
Your dog's precise treatment depends on the diagnosis but usually entails symptomatic treatment. That could mean rehydrating fluids, antiemetics for vomiting, or anti-diarrheal medications.
Your vet will give antibiotics to dogs with infections, whereas those with parasites receive proper deworming medications. Furthermore, your veterinarian may suggest a trial period with a particular diet or a short-term dietary adjustment.
The vet will prescribe a medication to reduce stomach acid if your dog has gastrointestinal hemorrhage. In addition, they might recommend sucralfate, a medication that coats the lining of the upper gastrointestinal system. That helps protect ulcers from further aggravation, hastening the healing process.
Frequently Asked Questions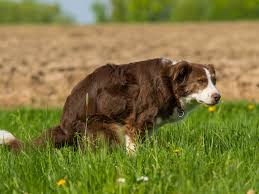 Here are the most popular questions people ask about their dog bleeding from the anus dying.
What causes a dog to bleed from the anus?
A dog may experience anal bleeding for several reasons, including:
 
●     Constipation
●     Trauma
●     Hemorrhagic gastroenteritis
●     Anal Gland Infection
Why did my dog die after pooping blood?
Your dog died after pooping blood because they're likely to have suffered severe blood loss and dehydration. The sooner you get them treatment, the better their chance of recovery.
How long before a dog dies of internal bleeding?
The amount of time a dog has before dying of internal bleeding depends on the cause and severity of the bleeding. Generally, if the bleeding is severe enough, a dog can die within hours, but if it's less severe, it may take days.
Why is my dog bleeding bright red blood from the anus?
The most common cause of a dog bleeding red blood from the anus is hemorrhagic gastroenteritis. The condition causes irritation in the stomach and intestines, inducing bleeding.
What are the first signs of internal bleeding?
The first signs of internal bleeding in dogs include:
 
●     Bloody diarrhea
●     Stomach pain
●     Vomiting
●     Loss of appetite
●     Lethargy
What causes internal bleeding in a dog?
Internal bleeding in dogs may result from trauma, cancer, organ failure, hemorrhagic gastroenteritis, constipation, hemorrhage in the digestive system, infection of the anal glands, and dietary indiscretion.
Can internal bleeding be stopped in dogs?
Yes, in most cases, it's possible to stop internal bleeding in dogs. The vet will run tests to determine the underlying cause of your dog's internal bleeding. Treatment options could range from antibiotics to surgery, depending on the cause.
How do vets check for internal bleeding?
An abdominal ultrasound is the most common test to detect internal bleeding in dogs. The vets may also perform blood tests to check for signs of infection or inflammation. Furthermore, the vet may use X-rays to diagnose intestinal blockage or tumors.
Conclusion for "Why Did My Dog Bleed From Their Butt and Die"
If your dog has rectal bleeding, it's essential to take them to the vet because some causes are life-threatening. While a few home remedies may help stop the bleeding, it's best to let a veterinarian diagnose the underlying cause and provide appropriate treatment.
We hope our guide helped you understand why your dog died after bleeding from the anus.
If you find this guide, "Why Did My Dog Bleed From Their Butt and Die," helpful, check out:
Learn more by watching "Why Is My Dog Bleeding From His Butt? Explained and What to do to Help" down below:
Garrett loves animals and is a huge advocate for all Doodle dog breeds. He owns his own Goldendoodle named Kona. In addition, he volunteers at the Humane Society of Silicon Valley, where he fosters dogs and helps animals. Garrett enjoys writing about Doodles and believes that dogs can teach humans more about how to live than humans can teach a dog.
Why Trust We Love Doodles?
At We Love Doodles, we're a team of writers, veterinarians, and puppy trainers that love dogs. Our team of qualified experts researches and provides reliable information on a wide range of dog topics. Our reviews are based on customer feedback, hands-on testing, and in-depth analysis. We are fully transparent and honest to our community of dog owners and future owners.