Whether you're searching for a Doodle companion or you're planning to bring one home, one question that often gets asked is: "Do Mini Labradoodles shed a lot?" After all, the Mini Labradoodle has a beautiful temperament and appearance. If you're worried about your Mini Labradoodle shedding all over your house, then this article will have all the answers you need.
Before scrolling down the article, "Do Mini Labradoodles shed," these articles could help you: Are Labradoodles Hypoallergenic and Do Labradoodles Shed?
What is a Mini Labradoodle?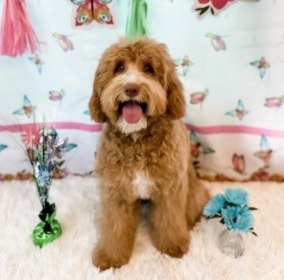 A Mini Labradoodle is a hybrid mix between a Labrador Retriever and a Miniature Poodle. Labradoodles are one of the most popular breeds globally as they have all the best qualities of both of their parent breeds.  Mini Labradoodles inherit their even-tempered demeanor and their athleticism from their Labrador Retriever parent. While they get their high intelligence from their Poodle parent, their intelligence makes Mini Labradoodles one of the easiest breeds to train.
Similar Doodle Breeds: Australian Labradoodle and Goldendoodle.
Characteristics of Mini Labradoodles
You are almost always guaranteed to get a wonderfully tempered puppy when you adopt a Mini Labradoodle. Like any dog, you will need to provide your Labradoodle with appropriate training to ensure it lives up to its potential. However, the intelligence and good nature of these dogs help with the process. Along with the typical personality found among Mini Labradoodles, specific physical characteristics such as height and weight are generally uniform across the breed.
Below you will find the average measurements of a Mini Labradoodle. Remember, Labradoodles come in a variety of sizes. So if you find that Mini Labradoodles are too small for your liking, you can always adopt a Standard or Medium Labradoodle instead.
Height: 14-16 inches
Weight: 15-25 lbs
Life Expectancy: 12-14 years
When it comes to the physical characteristics of Mini Labradoodles, there is quite a variety of differences that can appear. Because of the type of colors that both Labrador Retrievers and Poodles come in, your Mini Labradoodle can be quite a range of colors and even generations. Labrador Retrievers have three primary colors: golden, chocolate, and black. In contrast, Poodles come in all sorts of colors. Regardless of the color dog you prefer, chances are you can easily find a Mini Labradoodle in that color.
Other than color, the other characteristic of Mini Labradoodles that can vary dramatically is the texture of their fur. This is the most significant contributor to whether or not your Mini Labradoodle will shed or not. The most common coat types among Mini Labradoodles are hair coat, wool coat, and fleece coat. These different textures depend on each parent dog's dominance within the puppy. They are an excellent indicator of whether or not your dog will shed.
Labradoodle-Related Guide: F1 vs. F1B Labradoodle
Types of Labradoodle Coats
The most significant factor when it comes to whether your Mini Labradoodle will shed is the type of coat it has. Some Labradoodles have coats similar to their Labrador Retriever parent, whereas others have coats more akin to their Poodle parent. Labrador Retrievers tend to shed a lot, while Poodles are typically low to non-shedding dogs. If you want a Mini Labradoodle that sheds the least, you should look for a puppy with hair that looks most similar to a Poodle rather than a Labrador Retriever. Below you will find the three most prominent types of coats Mini Labradoodles can have and the shedding likelihood of each.
Hair Coat
Also commonly known as a straight coat, these Mini Labradoodles are the highest shedders in the bunch. These coats most closely resemble the texture of the Labrador Retriever parent's fur. You are most likely to find this coat among first-generation (F1) Labradoodles, meaning they are equal parts Labrador Retriever and Poodle. The length and thickness of the coat can vary, but these dogs do shed and create a distinct doggy odor. Although high shedding, their fur is still easy to maintain with simple brushing done regularly. So if you don't mind shedding a hair-coated Labradoodle is a great option.
Wool Coat
Also known as the curly coat, Labradoodles with wool coats closely resemble their Poodle parent. This coat is least likely to shed, so this is the best choice for anyone who suffers from allergies. However, these dogs require extensive grooming as their thick, wool coats can become matted quickly. Wool coated Mini Labradoodles require weekly brushing, though daily brushing is preferable. These dogs also need regular trips to the groomer as they need professional care to ensure their coat is clean and healthy. This type of coat is most likely to appear in Mini Labradoodles who have more Poodle genetics than Labrador Retriever genetics in their makeup. The most likely generations that will produce a wool coat are F1B, F1BB, F2B, and F2BB.
Fleece Coat
Fleece coated Labradoodles are also commonly called shaggy Labradoodles. This coat is an excellent middle ground between the hair coat and the wool coat, as the texture of the fleece coat combines both standard coats into one. Fleece coats are the most popular type of coat among Labradoodles; these are the type of coat that most people picture when they think of a Labradoodle. The curliness of a fleece coat Labradoodle is less tight than a wool coat Labradoodle, making them the softest kind of Labradoodle. Along with wool coats, the fleece-coated Labradoodles are extremely low shedding, so they are great for people with allergies. This type of coat is the easiest to maintain as it sheds minimally and is easy to brush; brushing should be done regularly. A variety of different generations of Labradoodles can produce a fleece coat.
Labradoodle-Related Guides: Labradoodle Grooming Guide and Best Brush For a Labradoodle.
Do Mini Labradoodles Shed?
As you can now see, there is no guarantee that your Mini Labradoodle will never shed. However, there is a good chance you end up with a low to non-shedding Labradoodle. The key to finding the perfect non-shedding Labradoodle is to do your research before committing to a puppy. Breeders and pet stores will identify what generation Labradoodles they have. You can choose a place that is more likely to have wool or fleece-coated Labradoodles available.
It's essential to remember that even Mini Labradoodles with wool or fleece coats can still shed a little. A small amount of shedding is typical for all dogs, so be prepared to deal with a little bit of hair around your house. The easiest way to keep this shedding to a minimum is to get your dog groomed regularly. When it comes to Labradoodles, some people even opt to groom the hair very short to minimize shedding.
Labradoodle-Related Articles: Why Is My Labradoodle Shedding and Straight Hair Labradoodle Guide.
How To Prevent Shedding in Mini Labradoodles
As mentioned above, the easiest way to minimize the shedding of your Mini Labradoodle is to cut its hair short. However, if you want the typical Labradoodle look, you may not want to cut your dog's beautiful locks. If this is the case, there are some other strategies that you can apply to minimize shedding.
Brushing: To ensure your Labradoodle sheds minimally, brush it regularly. Regardless of the coat type, regular brushing means that the small amounts of stray hair along your dog's skin will come off in the brush and not randomly all over your house. Brushing also prevents matting in curlier Labradoodles which can lead to hair loss. You can even buy specific brushes tailored towards Labradoodles; these ensure your dog is getting what it needs to have the healthiest, non-shedding coat around!
Washing: Washing your Labradoodle 2-3 times a month will ensure that any loose hair is washed away. Make sure when you wash your dog that you use a skin-sensitive shampoo. Some shampoos can dry out a dog's skin which can increase shedding. To find the best shampoo for your Labradoodle, consult your groomer or veterinarian or check out the Labradoodle-specific shampoos available at your local pet store.
Nutrition: Making sure your dog's nutrition requirements are being met is essential to maintaining overall health. Find your Mini Labradoodle shedding more than usual? It may be a sign that nutritional needs are not being met. Specifically, Omega-3 unsaturated fats have been found to improve skin and coat health in dogs. If your Labradoodle's coat looks unhealthy and begins shedding, you may want to provide your dog with an Omega-3 supplement. These come in dog-specific doses, so consult your vet for further information.
Manage Stress: One of the most significant contributors to hair loss in dogs is stress. If you find your Mini Labradoodle is shedding more than usual, it may be because it is anxious. If significant changes are happening around your puppy, providing a steady routine can help reduce stress.
Mini Labradoodle Product Recommendations: Best Shampoo Dog Groomers Use and Best Harness For a Labradoodle.
Conclusion For "Do Mini Labradoodles Shed a Lot"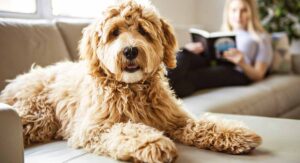 Many factors contribute to shedding in Mini Labradoodles. Generally, this breed is considered low to non-shedding. However, some coat types are more likely to shed. If you want to adopt a Mini Labradoodle with the least likelihood of shedding, you should look for a generation with more Poodle genetics than Labrador Retriever genetics. It would be best if you still implemented essential routines in your dog's life to ensure their skin and fur are as healthy as possible.
For more articles related to "Do Mini Labradoodles Shed a Lot," check out:
To learn more about this Labrador Retriever and Poodle mix, watch "11 Reasons The Mini Labradoodle Should Be Your Next Family Member" from All Things Dogs down below: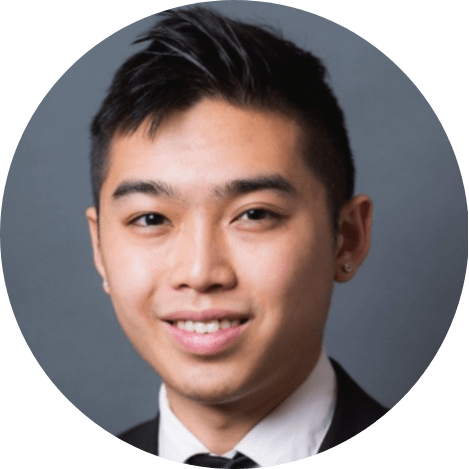 Andy is a full-time animal rescuer and owner of a toy doodle. When he's not saving dogs, Andy is one of our core writers and editors. He has been writing about dogs for over a decade. Andy joined our team because he believes that words are powerful tools that can change a dog's life for the better.
Why Trust We Love Doodles?
At We Love Doodles, we're a team of writers, veterinarians, and puppy trainers that love dogs. Our team of qualified experts researches and provides reliable information on a wide range of dog topics. Our reviews are based on customer feedback, hands-on testing, and in-depth analysis. We are fully transparent and honest to our community of dog owners and future owners.