One question Cavapoo owners often wonder is: "Do Cavapoos bark a lot?" Here's what you need to know. When you get a new dog, you should plan to be familiar with the breed and the tendencies.
Cavapoos are very smart dogs, and they sometimes get a reputation for being a little bit noisy. You're most likely here because you've heard or read somewhere that they tend to bark a lot.
It is true that they are known for being a barking breed. However, it is also true that you can work with them on these behaviors and perhaps provide them with an environment that will make them less likely to bark.
This guide will look at whether Cavapoos bark a lot, perhaps what causes the barking and share some solutions that might help.
Before scrolling down this guide "Do Cavapoos Bark a Lot," check out these related articles: Cavapoo Size Guide and How Big Do Cavapoos Get?
Learning All About The Cavapoo
The Cavapoo is a mixed specialty breed. It's a cross with a Poodle and a Cavalier King Charles Spaniel. The spaniel is a small breed dog, and most smaller breeds tend to park from being protective or perhaps from anxiety issues.
Many reasons can lead to barking. Cavapoos range from 7 to approximately 18 pounds and will grow as tall as 9-14 inches at the shoulder.
They have big personalities, a lot of intelligence, and a lot of love to share as well. They get so excited pretty quickly, and they are certainly enthusiastic and playful too.
The Cavapoo is generally bred using the toy Poodle or mini Poodle. If you research each breed, you will find that the cavalier spaniel doesn't necessarily bark a ton, but those mini or toy Poodles sometimes are known for barking a bit more.
Related: Best Cavapoo Generations.
The Reasons Behind a Cavapoo's Bark
To understand whether or not your dark may bark a lot or what it is that might lead to their barking, you need to be familiar with the root causes for their barking. Of course, not every dog will be the same.
The breed doesn't matter on that particular detail. Cavapoos can bark quite a bit, but you should keep in mind that there is generally a reason or a cause for this barking. So let's take a look at some of the main reasons a Cavapoo will or will not bark.
Recommendations: Best Anti-Bark Collar.
1. Defending Itself
A lot of dogs bark as a defense mechanism. The defense is for themselves as well as for their families. Their bark is meant to be an alarm to you. It's for security. In these times, we want them to bark, but we also want to help them discern when something may or may not truly be a threat.
We all find it slightly annoying when the dog barks at the UPS man every single time they come by. But remember that they are strange to your dog, and your dog wants you to know there is someone different approaching. It's simply a warning bell to you from your dog in these cases.
2. Anxiety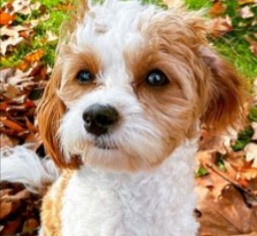 Cavapoos are incredibly social dogs, and they are very dependent on their humans. They tend to get anxious quickly, mainly if they are left alone or separated from you for an extended period.
Many of us have to go to work, but we should be prepared for the anxiety that might leave our puppy with. They then have to release their anxiety and worried feelings somehow, and that is typically through barking.
Now, you may not be right there to hear the barking, but maybe a neighbor is complaining, or you're seeing it on your camera. Or perhaps your dog is barking excessively when you return home. These are related to anxiety, primarily separation anxiety, and they need to release those feelings.
3. Not Feeling Comfortable
This one might be harder to pinpoint. But, here's the thing, Cavapoos are creatures of habit. They know and understand home, and they love their caretakers unconditionally.
However, move them into an environment they are not familiar with, and they feel uncomfortable. In this case, they may bark to express their discomfort, which is almost like anxiety.
On that note, they also may experience discomfort from things like skin irritations, insect bites, other animals, needing a bath, or even an unusual noise that bothers them. Again, barking is a communication tool to express that something is making your puppy uncomfortable.
4. Attention
Your Cavapoo may bark simply as a means to get your attention. This could occur even when you are sitting at home relaxing, and suddenly your Cavapoo realizes they aren't the center of your attention.
They start barking to remind you that they are there. It seems silly, but they are social puppies, so they need to know you haven't forgotten about them, even though you're probably cuddling with them or sitting near them.
5. Socialization
Remember where we said your Cavapoo is a social dog? Sometimes they also bark because they are social. Humans talk, cats meow and dogs bark. This is their communication tool, and they do use it.
We don't always understand it, but they have a reason most of the time. For example, if there are multiple dogs in an area and other dogs are barking, your dog very well may join the crowd. It's a socialization technique, and in this case, it's not just your dog causing a ruckus.
Related: Do Cavapoos Shed and Best Types of Cavapoo Haircuts.
Tips to Prevent or Reduce Your Cavapoo's Bark
While you can't always stop all of the barkings, there are certain things you might be able to do to at least help reduce the barking. If you understand why your dog is barking, this can help you develop an appropriate plan of action to figure out how to help reduce the need to bark. Again, you can't always stop the barking, so keep in mind these tips are just meant to help the barking situation potentially.
1. Fighting Anxiety
If you suspect your dog is barking because of anxiety, try to think of things you can do to reduce their anxiety. This includes keeping them comfortable and doted on as much as possible.
Make sure they feel socialized and loved and that they aren't feeling the strain of separation as well. If you are gone during the day for long periods, you might try adding a camera where you can talk to your dog throughout the day, maybe toss them a treat.
When they hear your voice, it can be calming and reassuring to them. So while we can't avoid every situation that might lead to anxiety, we can try to support our puppies as much as possible when those things come up.
Recommendations: Best Dog Toys For Separation Anxiety and Best Dog Bed For Separation Anxiety.
2. Attention Behaviors
If your dog is barking to get your attention, with no real purpose for the bark other than that, try giving them your attention. It's incredible what a simple few minutes of playtime will do to diffuse barking in this instance.
Toss a toy, play some tug of war, stop a moment and show them some love and attention. Remember, they want your attention. Be careful here because you don't want to encourage the barking, but you also want to show them that you understand they need your attention.
Related: Why Does My Dog Growl At Night?
3. Training
If your dog is barking incessantly and seemingly without need or cause, you may need to work on some training to help. Not all barking is reasonable or necessary. An abundance of the barking needs to be dealt with.
You will find that when they are barking as a behavior that needs to be trained, it's best to ignore the barking and maybe find a distraction. Things like toys or even moving the dog away from whatever is causing their barking might make a difference.
For any training to be practical, you've got to be consistent and persistent. Don't give up after three days of working on barking behavior. It's probably going to take several weeks of consistent authority to help with training.
Another thing we want to point out about training is that you shouldn't yell at your dog when they are barking. It just adds more noise to the situation, and let's be honest, your dog probably is not listening to a word you're yelling at them when they are worked up and barking.
Related: How to Use an E-Collar to Train Your Dog.
Are Cavapoos Aggressive When They're Barking?
The good news is that if your Cavapoo is barking, it is typically harmless behavior. They could be doing worse things like chewing and tearing things up. Or they could be growling and nipping.
In the case of an imminent threat, they may get a bit more defensive or aggressive, but in most cases, they are not aggressive when they bark. Cavapoos tend to be laid back but energetic and excited easily. Their barking is rarely mean or aggressive, except when needed for security.
Conclusion For "Do Cavapoos Bark a Lot"
If you are considering a Cavapoo or perhaps already have a Cavapoo, a little bit of barking is to be expected. You can work with your puppy to try to help keep barking to a minimum. You can also take small steps to be sure they are comfortable and feel loved at all times to help reduce barking.
For more Cavapoo guides from our team at We Love Doodles, you can check out:
You can learn more about a Cavapoo barking by watching "How to Train a Dog That Barks For Attention" down below: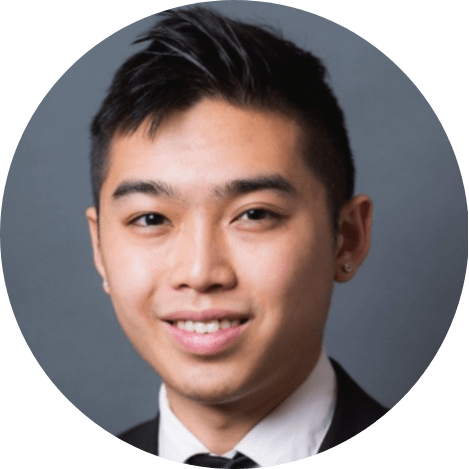 Andy is a full-time animal rescuer and owner of a toy doodle. When he's not saving dogs, Andy is one of our core writers and editors. He has been writing about dogs for over a decade. Andy joined our team because he believes that words are powerful tools that can change a dog's life for the better.
Why Trust We Love Doodles?
At We Love Doodles, we're a team of writers, veterinarians, and puppy trainers that love dogs. Our team of qualified experts researches and provides reliable information on a wide range of dog topics. Our reviews are based on customer feedback, hands-on testing, and in-depth analysis. We are fully transparent and honest to our community of dog owners and future owners.