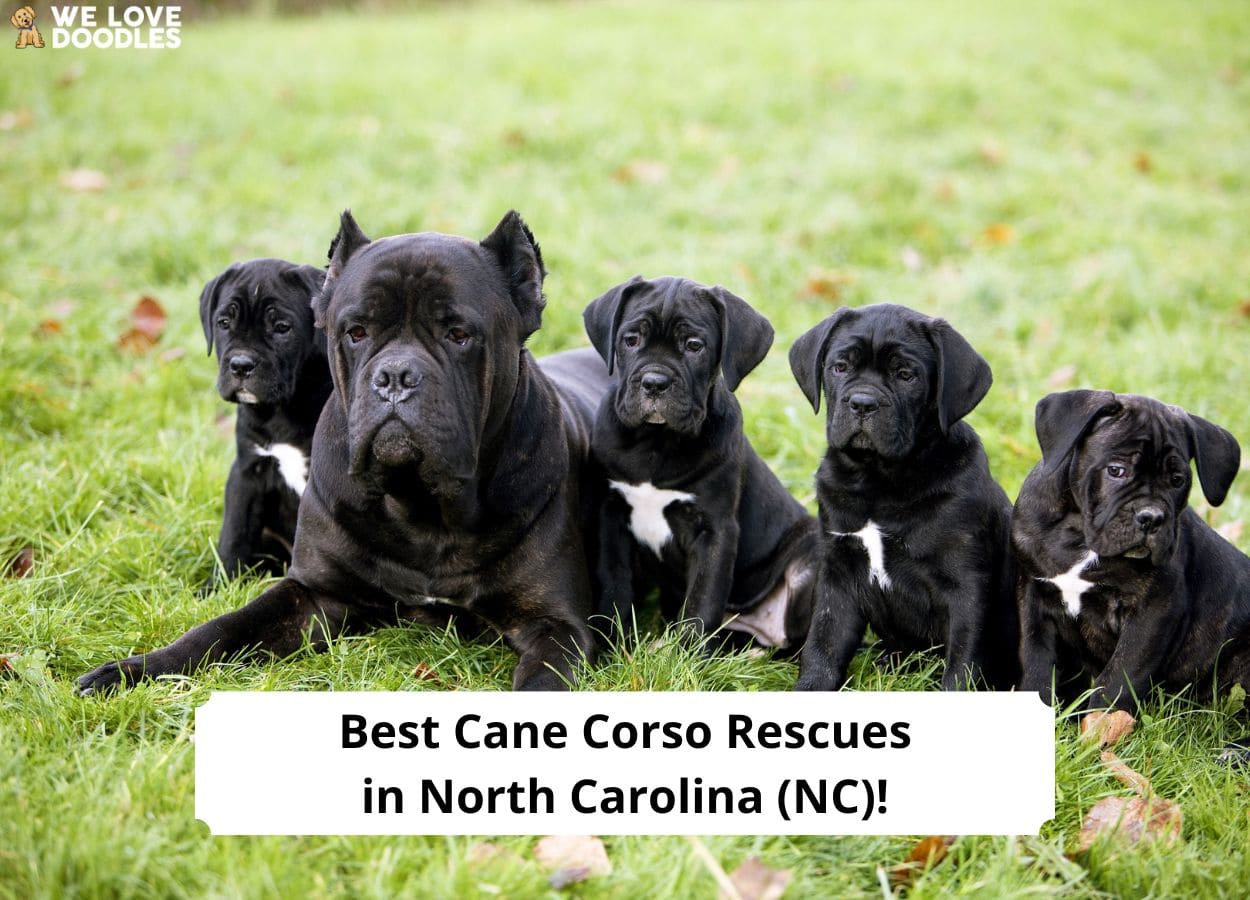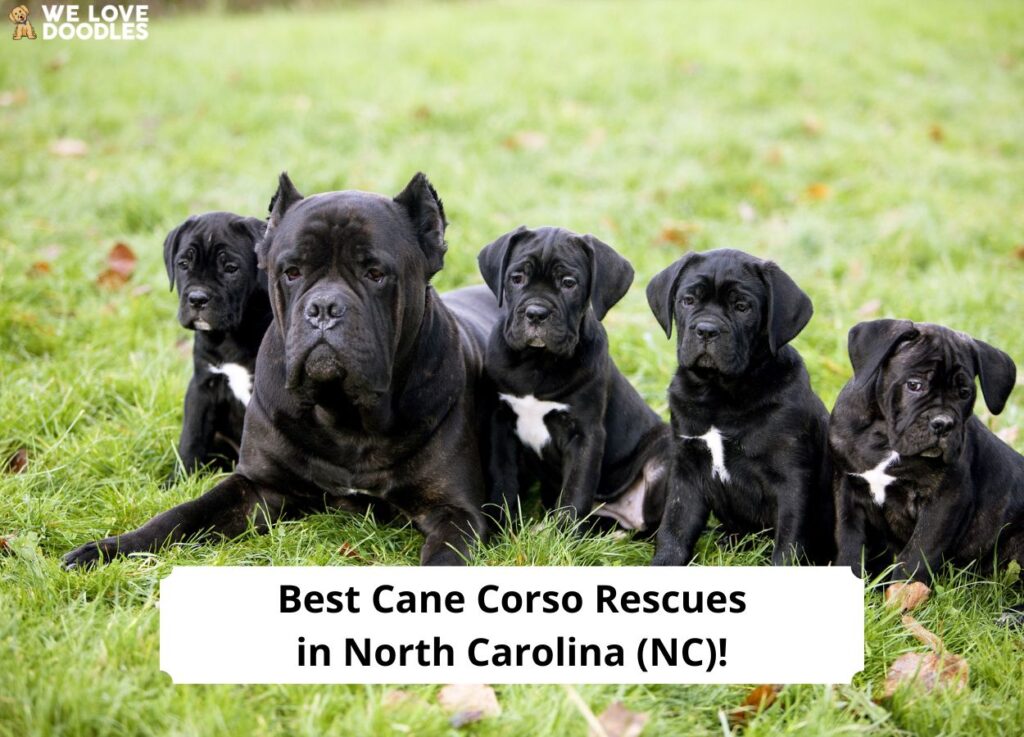 Cane Corsos are increasingly popular among dog lovers. These athletic dogs are best suited for experienced pet owners with secured, large yards. But first, where can you find reputable Cane Corso rescues in North Carolina?
As true working dogs, Cane Corsos constantly need activities to keep them busy and entertained. If you have a lot of room and have an active lifestyle, the Cane Corso is the ideal dog. Despite being purebred dogs, Cane Corsos frequently wind up in shelters or rescues.
Some are abused and abandoned, while others are given up by owners because of logistical, financial, or health reasons. Therefore, the best place to start your search is your local shelter and rescue.
We've compiled a list of the best Cane Corso rescues in North Carolina where you can find healthy, happy, and good-looking Corso Corsos. Our list comprises breed-specific and all-breed rescues alike.
Before reading this list of Cane Corso rescues in North Carolina, check out: Where Can You Find Cane Corso Puppies for Sale Under $600? (2023) and 3 Best Cane Corso Breeders in the United States! (2023).
1. Cane Corso Rescue, Inc.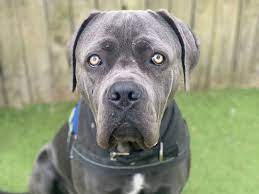 Cane Corso Rescue Inc. is a national organization. They save Corsos and find them loving forever homes regardless of where they are in the United States. CCR's goal is to find each dog the best home while also assisting in educating both members and non-members about caring for this noble breed.
The Cane Corso Rescue Committee promises to always put the welfare of the dog and anyone involved in the transportation, adoption, fostering, re-homing, and ownership of any Cane Corso first.
The Cane Corso Rescue Committee was established in 2005. It was a division of the International Cane Corso Federation (ICCF), which eventually changed its name to the Cane Corso Association of America (CCAA). Cane Corso Rescue separated from the CCAA in 2009 and established Cane Corso Rescue, Inc. CCR was granted 501(c)(3) non-profit organization status in 2013.
Since the emergence of this rescue in 2005, they have rescued, rehabilitated, and rehomed more than 1,500 Cane Corso dogs and puppies across the nation.
They have experienced vets who ensure they are healthy before adoption. Dogs with severe medical conditions are given appropriate attention and monitored closely until they recover.
In addition to saving and rehoming Cane Corsos, CCR educates the public about this breed with events on social media platforms and outdoor events across the country. They teach people how best to care for this breed and promote spaying and neutering.
Cane Corso Rescue, Inc. Details:
2. Independent Animal Rescues
Located in North Carolina's Triangle region, Independent Animal Rescue (IAR) is a nonprofit dedicated to the rescue, rehabilitation, and rehoming of abandoned, lost, abused, and surrendered dogs and cats, including Cane Corsos.
This rescue earned its non-profit status in 1995. Every year, this group gives hundreds of stray dogs a secure and loving home. Dogs rescued by IAR are given the best care possible, and with the assistance of qualified veterinary staff, their medical problems are addressed before adoption.
This organization has a stellar reputation in North Carolina. Puppies saved by IAR volunteers receive specialized consideration, care, and therapy. Over 300 unpaid volunteers presently serve on its board of directors, overseeing the entire operation of the organization.
The charity charges $275 for puppies and $250 for older dogs. All essential services, including testing, deworming, spay and neuter surgery, and microchipping, are included in the adoption fee.
Additionally, community education initiatives promote adoption, animal welfare, and responsible pet ownership. These initiatives also serve as a means for the charity to fundraise.
Independent Animal Rescues Details:
3. Piedmont Animal Rescue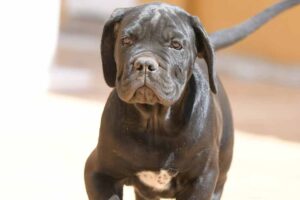 Piedmont Animal Rescue (PAR), one of the top dog rescues in North Carolina, is renowned for its dedication to the cause of animal rescue, rehabilitation, and rehoming. Although PAR is based in Mooresville, it serves all NC counties.
This organization wants to increase public awareness of animal adoption and rescue. Its leadership and volunteers are committed to advancing animal welfare. More than 6,700 dogs and animals have been saved so far from dangerous situations.
Piedmont Animal Rescue, like other charitable organizations, is always in need of contributions to remain operational. Besides adopting, you can support their good work through donations.
You can rely on this rescue for Cane Corsos of various ages, including puppies. One major advantage of adopting from this rescue is that you will get all the guidance you need when raising your dog.
They offer lifetime support, meaning you can always reach out for advice when raising your new pet. All their dogs are re-socialized to ensure they fit properly into their new families. Transitioning is also not an issue, as they will guide you through the process and help your new dog settle in properly.
Piedmont Animal Rescue Details:
4. Carolina Animal Rescue and Adoption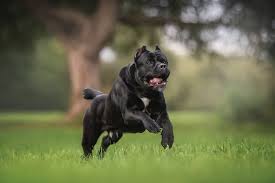 Located in the Fayetteville area of North Carolina, Carolina Animal Rescue and Adoption is a non-profit that rescues, rehabilitates, and rehomes dogs and cats of various breeds and sizes. Whether you're looking for a Cane Corso puppy or dog, this is one of the best places to find one.
The Carolina Animal Rescue and Adoption (CARA) was established in the 1980s and was originally known as the San-Lee Humane Society. This group encourages responsible pet ownership while saving the lives of animals in need. It is dedicated to giving lost, homeless, and abandoned dogs a place to stay and care for them until a long-term, devoted home can be found for them.
A dedicated group of volunteers manages CARA. The team is constantly looking for caring families that will adopt the dogs and cats currently fostered at the rescue facility.
As one of North Carolina's premier dog rescue organizations, CARA is constantly in need of donations and financial support. You can support them by adopting one of the neutered dogs available for adoption or by making a donation of your time and money.
Their puppies and dogs go home vaccinated, dewormed, microchipped, and spayed or neutered. The organization also offers lifetime support to all adopters, ensuring they have all they need to raise their new puppy in a healthy and happy environment.
Carolina Animal Rescue and Adoption Details:
Frequently Asked Questions
Will a Cane Corso protect me?
Given their protective instincts, you can rely on your Cane Corso to keep you safe.
Are Cane Corsos aggressive with other dogs?
Despite their guardian nature and imposing looks, Cane Corsos are loyal and social dogs with the right training and socialization.
How long do Cane Corsos live?
The life expectancy of a Cane Corso is nine to 12 years.
Conclusion for "Best Cane Corso Rescues in North Carolina (NC)"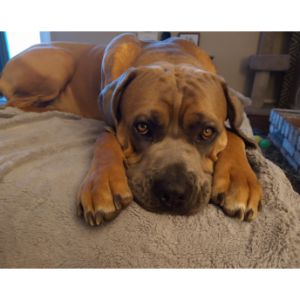 The rescue organizations mentioned here help injured, sick, abandoned, surrendered, and stray Cane Corsos escape euthanasia. In addition to saving these dogs, they help rehabilitate and find them permanent loving homes.
You can support these rescues and give a Cane Corso a second chance at life by adopting one. You may also volunteer or make a kind donation to help them provide the best resources to pets in need.
For guides similar to this list of Cane Corso rescues in North Carolina, check out:
Learn more by watching "Cane Corso Dog Breed, 7 Facts Why Is The King For Your Protection" down below:
Garrett loves animals and is a huge advocate for all Doodle dog breeds. He owns his own Goldendoodle named Kona. In addition, he volunteers at the Humane Society of Silicon Valley, where he fosters dogs and helps animals. Garrett enjoys writing about Doodles and believes that dogs can teach humans more about how to live than humans can teach a dog.
Why Trust We Love Doodles?
At We Love Doodles, we're a team of writers, veterinarians, and puppy trainers that love dogs. Our team of qualified experts researches and provides reliable information on a wide range of dog topics. Our reviews are based on customer feedback, hands-on testing, and in-depth analysis. We are fully transparent and honest to our community of dog owners and future owners.