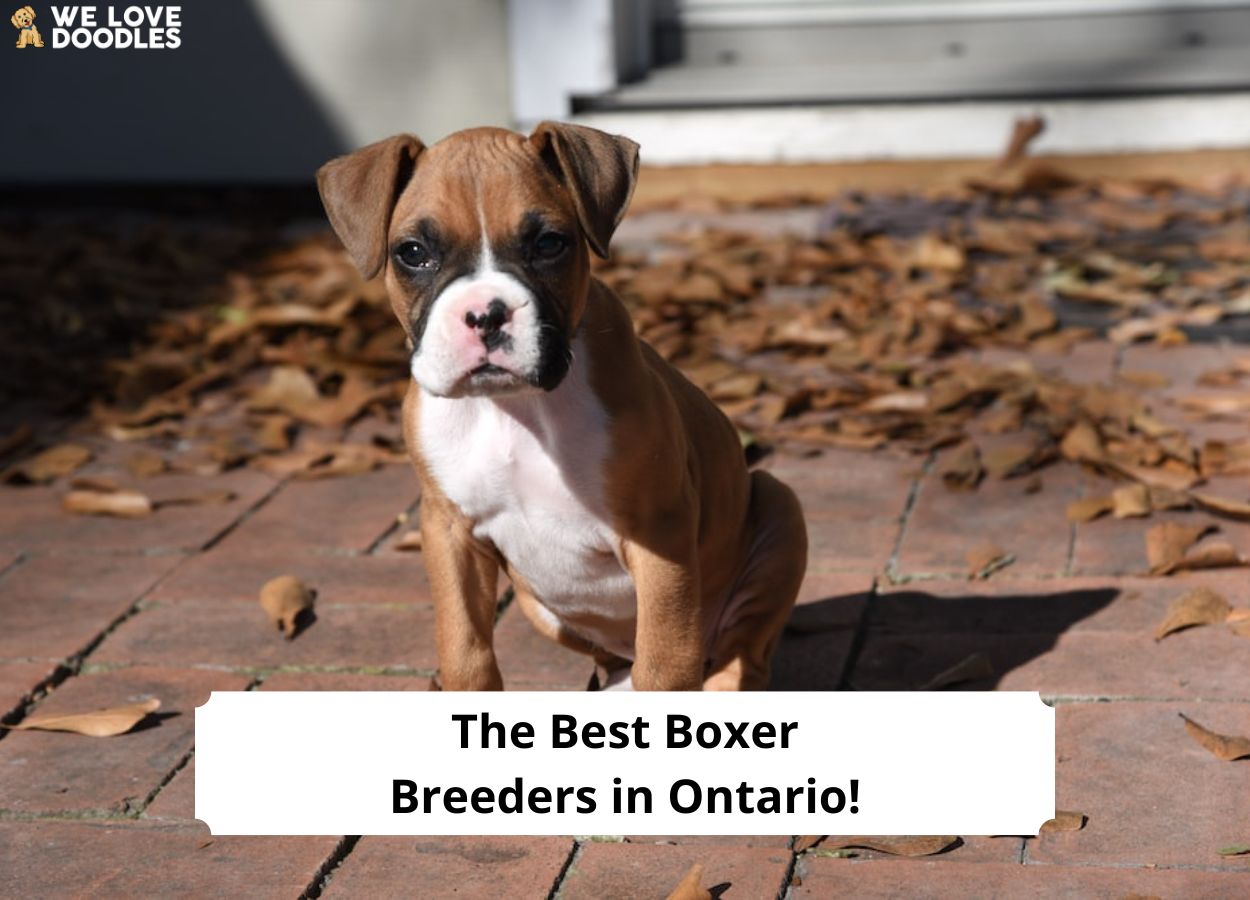 Looking for Boxer breeders can be tedious because many people produce and raise this in-demand dog breed. To help you choose from the best and most reliable ones, we have created a list of verified breeders rearing Boxer puppies in Ontario.
If you've decided to bring home a beautiful Boxer puppy, you won't regret it. They are super intelligent dogs with high energy. Their playful sense reflects their temperament, making them excellent company and loyal pets around children and older adults.
In addition, they fiercely protect their families and live an active lifestyle with comparatively more athletic needs than other dogs. Boxers are pretty low maintenance and have a suitable size and stature of a watchdog.
However, due to their rambunctious nature, they must be socialized and trained early on. Therefore, it is essential that you thoroughly research the breeder before purchasing a puppy. You should only consider breeders who adhere to breed standards and pay attention to early socialization.
For your convenience, here is a list of breeders who have Boxer puppies for sale in Ontario. Let's have a look:
Before scrolling down this list of Boxer breeders in Ontario, check out these articles: Best Training Collar for Boxer Dogs – Top 5 Picks! (2023) and 10 Best Boxer Rescues in the United States! (2023).
1. Kaco Boxers
First on our list is Kaco Boxers from Kawartha Lakes, Ontario, a small-scale breeder of dogs from the best Boxer pedigrees in Europe. This kennel has a reputable standing with the Canadian Kennel Club and breeds to maintain this excellent dog breed's quality, temperament, and health.
Kaco puppies live on an open farm of many acres, which is why their dogs are active, energetic, and well-socialized. Moreover, they perform genetic health screening for heart diseases like sub-aortic stenosis and cardiomyopathy, hip dysplasia, degenerative myelopathy, and thyroid on their dogs before selective breeding.
With a lot of experience and knowledge about the business, they import the top quality and healthiest bloodlines from Europe. They're so confident in breeding that their puppies have a three-year extended health guarantee.
The dogs live in kennels while the puppies stay in the breeder's spare bedroom until they age. However, they come out and play with their mates to socialize, chew on toys and bones for early stimulation, and eat a raw diet, age-appropriately.
At two days of age, they get a visit from the vet for tail docking and declaw removal. Then, before they leave in the eighth week, they have another stop for vaccines, microchips, and physical exams.
If you want to get a puppy from Kaco Boxers, be sure to regularly check their website and socials because they carefully plan litters to maintain quality and don't have puppies available throughout the year.
Many hours of research and effort go into pairing and breeding two dogs for sound temperament, top health, and perfect physique. For registered puppies, the price is $900 to $2,500; the price varies per pedigree, quality, health testing, and other reasons.
Kaco Boxers Detaails:
2. Biancales Boxers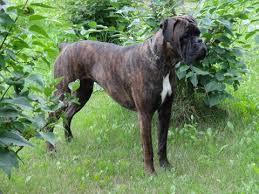 If you're looking for Boxer puppies in Ontario from a breeder who raises them like their family members, check out Biancales Boxers. They are a small breeder from Southern Ontario who breeds Boxers to improve the quality, living standards, temperament, and good looks of these dogs.
The breeder has a deep passion for Boxers with 21 years of breeding experience. Unfortunately, with many breeders now in the business, the actual Boxer looks are being neglected, and many of them are bred with illnesses which is why the breed is disappearing.
All dogs are health tested before breeding, and each litter is thoroughly planned after matching compatible temperaments, health status, and other factors. The breeder selectively chooses the mating pairs to produce high-quality and healthy Boxer puppies. The mother dogs live in the home, are showered with love and affection, and are fed a raw diet to keep them healthy and happy.
The puppies stay in daycare with their routines for feeding, sleep, and training till they're eight weeks of age. After that, they receive treats with natural ingredients and fresh, raw food, which keeps them in optimum health.
If interested, you can look at the available puppies on their website and contact them via phone or email. All the puppies come with a two-year health guarantee, and the price can be discussed at the time of application. They are of 100% European pedigree, have their tails docked, with vaccinations and deworming done, and microchips attached.
Each puppy comes with raw food, a blanket with its mother's scent, insurance, and a puppy pack when moving to its new home.
Biancales Boxers Details:
3. Grenfell Boxers
Next on our list of Boxer breeders in Ontario is Grenfel Boxers from Clearview. They are a registered Canadian Kennel Club breeder of Boxers with the healthiest bloodlines of Tanoak Boxers.
Since all their dogs and puppies are CKC registered, you can trace their bloodlines, research their family history, and utilize them for further breeding opportunities. It also enables you to take your pet to a dog show worldwide, as being CKC registered means they have legal access to competition.
The dogs are health tested and screened for inherited diseases before pairing, mating, or breeding. All their sires and dams have been through genetic testing for diseases like dilated cardiomyopathy (DCM), arrhythmogenic right ventricular cardiomyopathy (ARVC), and degenerative myelopathy (DM). They are up to date with all their services and vaccinations and are certified for maximum health.
Grenfell Boxers have 24/7 Boxer support available for their clients. You can ask questions about the puppy at any time of the day and get instant answers from their customer service. From advice and guidance to knowledge and understanding of the breed, this breeder has everything to offer customers.
They also have a reputable re-homing program that allows clients to return their puppies to them in case they cannot care for them anymore. These puppies will find a new home and instant love with no questions asked.
They have a list of available puppies on their website from the recent breeding, with their genders mentioned under their pictures. You can also visit their social media pages and YouTube or TikTok channel to learn more about how the puppies live and socialize.
So, look at them, choose your favorite one, and contact them via phone. They will respond to you and discuss the different processes and the fee.
Grenfell Boxers Details:
4. Xelascon Boxers
Xelascon Boxers has some of the best Boxer puppies for sale in Ontario, as it breeds show dogs, working dogs, and family companions. Their puppies are in high demand across the province, and they responsibly breed purebred dogs to get healthy puppies.
Xelascon Boxers believe Boxers are the best and most beloved dog breeds, and it is essential to keep the breed thriving with mindful and selective breeding. Their Boxers are protective, loyal, and affectionate; they want other families to feel just as much joy from them as they do, and that's why they breed them.
Their small kennel is located in Toronto, Ontario, and they breed Boxers for loyal companionship, obedience, and show. They've been a part of many sight rings where they've accomplished a lot; hence, they're pretty well-known for their name and work.
All their puppies are Canadian Kennel Club registered, and Xelascon Boxers are a member of the Oakville and District Kennel Club and Boxer Club of Canada. They're also a supporter of the Lions Foundation of Canada Dog Guides. All these affiliations and acquittances speak for their reliability and experience, which is why they're one of Ontario's most trusted Boxer breeders.
Their Boxers are quick learners and require a lot of outdoor exercises, and though they were initially bred as work dogs, they make excellent family pets around children of all ages. The dogs are socialized and trained early, and the same is expected of the children – they know how to take care of the dog and treat them with respect.
For puppy news and litter announcement, tune into their website and then contact them for further information.
Xelascon Boxers Details:
5. Jersey Boxers
Jersey Boxers is another one of the reputable Boxer breeders in Ontario. It is a small and at-home breeding program that believers in raising German Boxers naturally.
Their primary goal is to breed for quality, strength, and maximum health. Their efforts, experience, and research reflect in the even temperament and excellent personalities of their Boxers, who are highly desirable by the people of North America.
Boxer dogs live as family pets in their home and are valued just like family. The breeder is home-based, so they don't have litters available year-round — their kennel only has occasional breeding according to the season and need of the dogs.
The owner, Jenn, is very passionate about dogs and has dedicated her life to training them for obedience, scent detection, and other tricks. She has a fount of wisdom regarding the immunology and nutrition of dogs, especially Boxer dogs.
All the dogs are CKC registered and live in Alliston's bucolic countryside, where they play, mate, and lead a healthy and happy life. They train with their friends and eat whole fresh food.
Furthermore, the puppies go through the Puppy Culture method to help them socialize early and become excellent family pets. They play with children in the home and train from a young age.
Boxers from Jersey Boxers have a solid temperament and excellent body stature. They're affectionate but protective, which is why they're great with children and elderly family members.
Unfortunately, they currently don't have any litter available but keep checking their website and socials to stay updated. Also, contact them for further information regarding the process and cost of the puppies.
Jersey Boxers Details:
Frequently Asked Questions
Are Boxers considered high maintenance?
In terms of their high energy level, yes — Boxers need plenty of active time outside. The more time you can squeeze in for exercise, the better. Aim for an hour or two per day.
When will Boxers calm down?
This rambunctious breed can retain its puppy-like tendencies for up to several years, so try to plan accordingly. Your Boxer will have lots of energy to burn off.
How long do Boxers usually live?
The life expectancy of Boxers is 10 to 12 years.
Conclusion for "Best Boxer Breeders in Ontario"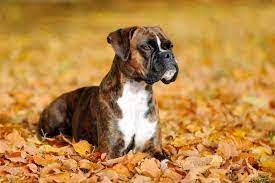 Boxer dogs make excellent family pets, and that's why they are always in demand. They're intelligent and quick to learn with playful, witty, protective personalities.
Even though they are not high-maintenance, they need ample exercise hours and outdoor activity. It would help if you looked into Boxer dogs' unique needs before bringing one home.
If you're ready to get yourself a loud, funny, and energetic furry friend, then look at all the Boxer breeders in Ontario mentioned above. They're certified and registered, but we advise you to research each.
Ask as many questions as possible about the dogs and consider all aspects before finalizing the decision. Best of luck with bringing a new and forever companion home soon!
For more guides similar to this list of Boxer breeders in Ontario, check out these articles:
Before you bring home a Boxer from a breeder in Ontario, you can learn more about the breed by watching "Boxer Dog Pros And Cons | The Good AND The Bad!!" down below:
Garrett loves animals and is a huge advocate for all Doodle dog breeds. He owns his own Goldendoodle named Kona. In addition, he volunteers at the Humane Society of Silicon Valley, where he fosters dogs and helps animals. Garrett enjoys writing about Doodles and believes that dogs can teach humans more about how to live than humans can teach a dog.
Why Trust We Love Doodles?
At We Love Doodles, we're a team of writers, veterinarians, and puppy trainers that love dogs. Our team of qualified experts researches and provides reliable information on a wide range of dog topics. Our reviews are based on customer feedback, hands-on testing, and in-depth analysis. We are fully transparent and honest to our community of dog owners and future owners.