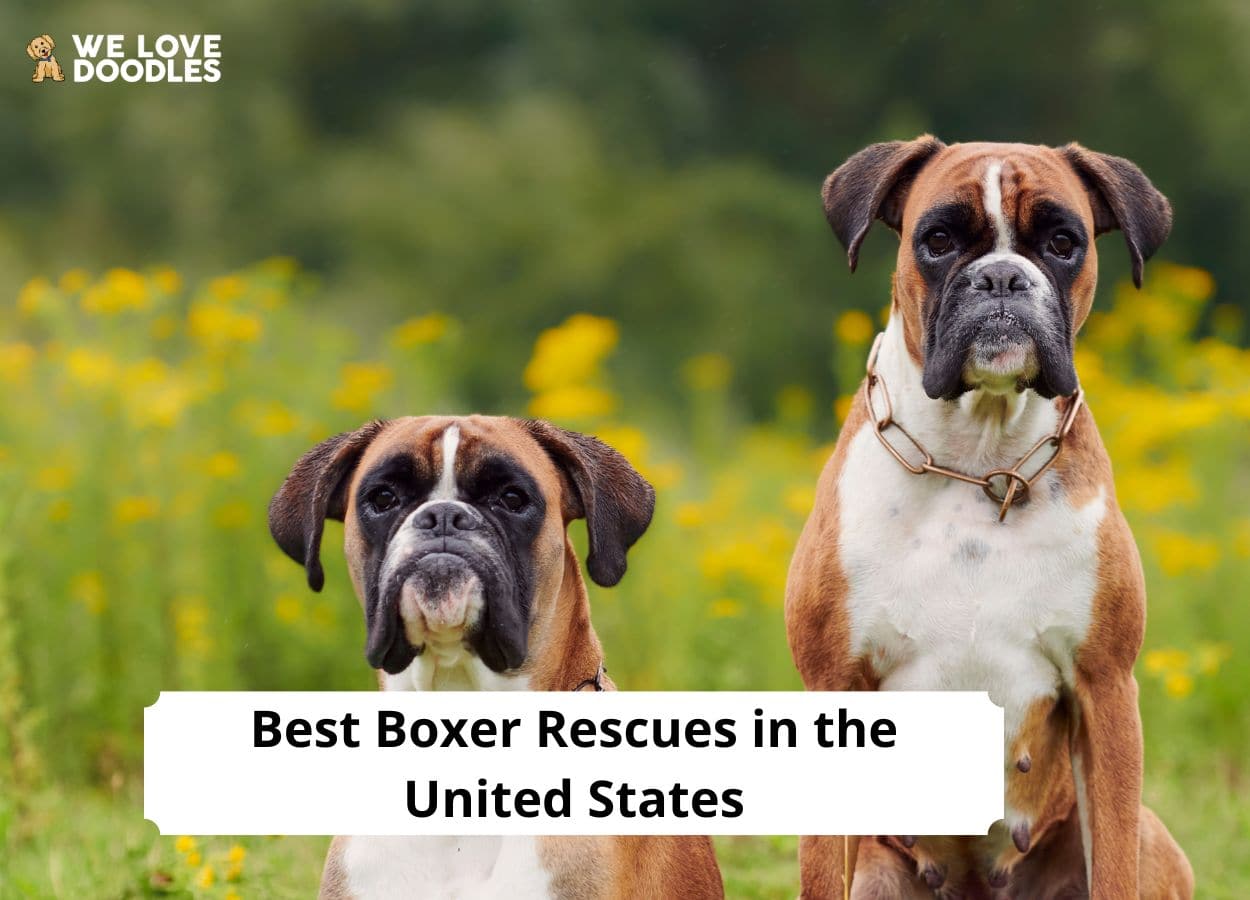 Here's what you should know if you're searching for the best Boxer rescues in the United States. If you've got your heart set on a Boxer, but can't afford the high prices of ethical breeders, consider getting one from Boxer rescues in the United States.
These sturdy dogs are among the most loyal and affectionate house pets. It only makes sense that their friendly and hardworking nature has made them one of the most popular dogs in America.
Despite their fearless, playful, and cheerful traits, many Boxers are abandoned by their owners or handlers. However, it's their nature to bounce back quickly if given a nurturing environment. They are bright and intelligent dogs, and you wouldn't regret adopting a rescued Boxer.
Before you scroll down this list of Boxer rescues in the United States, you can check out these other rescue shelter recommendations from our team at We Love Doodles: Best Whippet Rescues in the United States and Best Dalmatian Rescues in the United States.
Find a Boxer Rescue Shelter Near Me in the United States
Our team at We Love Doodles created this list of the best Boxer rescue shelters in the United States to help you find a suitable companion.
Boxer Product Recommendations: Best Elevated Dog Bed and Best Dog Door For Cold Weather.
1. Boxer Friends Inc., Florida
Boxer Friends, Inc is a non-profit organization that obtained its 501 (c) (3) status in 2000. Devoted volunteers run this operation with donations and charity from generous donors, helping purebred Boxers in Southern Florida. They provide rescue operations in nearby areas if they have the resources.
The Boxers in their care come from shelter homes and previous owners. The dogs reside in foster homes until they are adopted. There, they receive unlimited attention and care to become excellent family pets and receive necessary care.
All the Boxer Friends program dogs receive medical attention, such as treatment for parasites, heartworms, and other injuries or illnesses. Before you take them home, they'll receive all current vaccines, heartworm, flea preventive meds, microchips, and spaying or neutering procedures.
The adoption fee for a Boxer puppy one year or younger is $350. For three-year-olds, it is $300; for those within the 3 to 5 age brackets, it is $275. For seven-year-old Boxer dogs, it is $225; for senior dogs, it is $175.
If you wish to adopt a mixed-breed puppy, the fee is as low as $200. Finally, they offer discounts to senior citizens via their seniors-for-seniors program, and adopting old dogs costs only $65 for senior citizens.
All donations are highly appreciated because they don't receive any government funds or make any additional profit other than the fee, which covers medical costs for the rescued dogs. They also have a surrender option for owners who can't look after their dogs anymore. If you're interested, fill out a detailed form on their website.
Boxer Friends, Inc Details
2. Boxer Aid & Rescue Coalition, Florida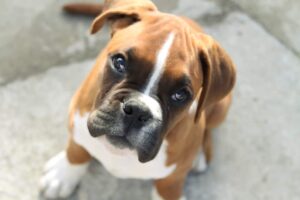 Boxer Aid & Rescue Coalition is a non-profit, charitable organization with a 501 (c) (3) status. It is an all-volunteer program dedicated to the rescue, rehabilitation, and rehoming of abandoned and surrendered Boxer dogs across North Florida. Founded in 2004 by six determined individuals, it has successfully helped save thousands of dogs till today.
Relying on fundraising events, donations, small grants, and the dedication of volunteers, this rescue is a favorite puppy rescue in the United States Northern Florida. They believe in providing safe space to the Boxers under their care. To that end, they have a foster program with medical and rehabilitation facilities.
Their compassion for Boxer puppies and dogs has compelled them to create an Owner Surrender program, where they welcome Boxer owners to give their dogs to them if they need to leave them. The adoption fee for their dogs varies according to the age of the Boxer.
Puppies for up to one year cost $350, and up to five-year-olds cost $300. For adult dogs aged six and up, it is $200; for Boxer mixes, the cost is $175. The price is reasonable, but they also appreciate donations because it goes towards managing the dog's expenses.
The dog will come to your home with you after undergoing top-quality veterinary services such as spaying or neutering, medicines, preventives, deworming, fecal exams, heartworm tests and treatment, and other facilities like vaccinations and microchips. You can ask the rescue to give you a complete breakdown of the medical expenses at the time of adoption.
Boxer Aid & Rescue Coalition Details
3. Ho-Bo Care Boxer Rescue, Colorado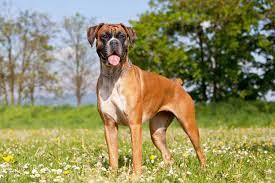 Ho-Bo Care Boxer Rescue, located in Colorado, is a not-for-profit organization run by volunteers who aim to rescue abused, unwanted, and abandoned Boxers to find them permanent homes.
These animals come from their previous owners, who can't keep them anymore, shelter homes where they are at risk of being put to sleep, and streets where they live in hostile conditions.
These sick and starved Boxers are provided food, medical treatment, basic survival training, and unlimited love at Ho-Bo Care. But at the end of the day, they crave human companionship, so this rescue helps them find a place to live forever with their new family.
They rely heavily on donations from generous community members. In return, they offer post-adoption support and knowledge about the breed through awareness campaigns, myth-busting, and training.
Moreover, donations help cover the cost of shelter, food, and medicines for the dogs and the advertisement expenses to run the rescue. They also have a program for owners who wish to surrender their Boxer dogs and only ask for a small fee in return.
Their adoption fee for puppies under six months is $450; for dogs, up to seven years is $350; for dogs above eight years, it is $250. Sometimes, two dogs are friendly together, and purchasing the bonded pair would cost you $500, a discounted fee.
They also waive the price to $200 for people over sixty who adopt a senior dog. This fee covers transportation of the dog, their new collar and ID tag, microchip, spaying or neutering, heartworm test and preventives, and up-to-date vaccines.
Ho-Bo Care Boxer Rescue Details
4. West Coast Boxer Rescue, California
West Coast Boxer Rescue is a non-profit organization registered as a 501 (c) (3) and is entirely volunteer-based. These devoted people have the vision to improve Boxers' overall living conditions and work for the welfare of homeless Boxers.
Located in California, it is a pet rescue in the United States that saves, adopts, and rehomes stray, surrendered, and often abused Boxer and Boxer mixes. Their primary focus is on dogs in dire need of shelter due to their age, significant injury, illness, or risk of being euthanized.
Once rescued, these endangered Boxers are placed in foster homes where they are recommended for veterinarian care as required. The dogs get vaccines, medicines, microchips, and spaying or neutering surgery at this stage.
Moreover, foster homes screen the temperament and behavior of dogs to recognize problematic areas and provide appropriate training. The dogs are made available for adoption only after they have become well-adjusted dogs fit for adoption.
The adoption fee for their dogs varies due to age; for dogs under one year, it is $500, and for those within the 1 to 7 age bracket, it is $400. For seniors dogs of age seven and above, it is $300. There is also a non-refundable adoption application of $10.
The fee covers medical tests such as nose-to-tail exams and blood work, vaccinations, spaying or neutering surgery, and microchipping. It also covers every dog's kennel boarding fee of $10 per day.
Sometimes the cost increases due to medical conditions or injuries of specific dogs that need treatment. They also have an option for previous owners to surrender their Boxer dogs for any reason and only ask for up-to-date vaccines and spaying or neutering, plus some donations.
West Coast Boxer Rescue Details
5. NorCal Boxer Rescue, California
NorCal Boxer Rescue (NCBR) is a non-profit rescue with 501 (c) (3) status, providing a temporary sanctuary for abandoned Boxers of Northern California. It is run by a group of volunteers passionate about the welfare of Boxer dogs.
The rescue saves Boxers at risk of being euthanized from shelter homes, owners who wish to surrender, and the streets. It is one of the most sought-after Boxer Rescues in the United States because of its relentless work, which has helped them shelter thousands of Boxers since 1998.
Since 1998, the rescue has developed a vast network of volunteers, foster homes, collaborators, and shelter homes throughout the state. Therefore, they can save at-risk Boxers quickly and place them in dependable foster homes until they are adopted.
The rescued animals are given veterinary care, spaying or neutering surgery, microchip, vaccinations, and a healthy foster home with unlimited caresses and cuddles.
While in foster care, the dogs receive training to correct any behavior issues and plenty of socialization to become good household pets. The list of expenses is listed on their website, and an average of $650 is spent to rehabilitate each dog. However, the adoption fee is as low as $400.
They also offer a courtesy listing on their website for dogs of owners who wish to surrender, requiring that it doesn't have a bite history and has up-to-date vaccines with spayed or neutered procedures completed.
NorCal Boxer Rescue Details
6. Boxer Rescue Los Angeles, California
Boxer Rescue LA is a 501 (c) (3) non-profit organization run by volunteers who are committed to helping abandoned, and surrendered Boxers find forever homes where they can spend the rest of their lives peacefully.
Founded in 1977, these dedicated volunteers have helped tens of thousands of Boxers find homes in the past four decades. All the rescued dogs live in a kennel facility in East San Fernando Valley, where the loving staff takes good care of them.
These dogs need unconditional affection to become whole again; sometimes, they've departed from their families, and other times, they have been saved from shelters where they were at risk of being killed.
At BRLA, rescued Boxers are provided safe housing, medical care, sterilization, microchip, and vaccinations. They are also screened for behavior and temperament to be placed in the most suitable homes.
All these services are expensive, so the adoption donation is $400. BRLA also has a surrender program that supports those looking to hand over their dogs. In addition, owners can surrender their dogs after filling out an application and submitting a small surrender fee.
Boxer Rescue LA Details
7. Boxer Rescue of NWA, Arkansas
Boxer Rescue of NWA, established over a decade ago, is a non-profit pet rescue in the United States with a 501 (c) (3) status. The rescue started in a home and has grown into a state-wide operation.
It is run entirely by volunteers and foster homes dedicated to saving the Boxer breed. Hundreds of Boxers have come to BR-NWA and received the care they needed in rehabilitation before leaving for their new, happy homes.
The volunteers here are passionate and honest in their work; they continuously work to rehome these lost and abandoned lives. There is no discrimination in a rescue like this; all Boxers are welcomed with open arms.
They have a successful owner surrender program where you can surrender your Boxer if you can no longer keep them with you. Moving homes, financial instability, and medical reasons are some of the reasons why many people surrender their dogs to BR-NWA.
With proof of vetting, vaccinations, and spay/neuter, the owner can fill out the form and send their dogs to the rescue. The adoption fee for each dog varies according to the age and condition of the Boxer, and their Senior for a Senior program allows elderlies to adopt a fully vetted senior dog at a fee as low as $35.
These fees cover shelter and transport costs, vet fees, food, bedding, training, bandages, and medical supplies. All the Boxers are tested for parasites, heartworm, and fleas, receive all vaccines and treatments required and are spayed/neutered, dewormed, bathed, and cleaned.
The adoption fee for puppies is $300; for Boxers above six months of age, it is $275; for two-year-olds, it is $225; for three-year-olds, it is $200; for five-year-olds, it is $175.
For dogs above five-year-old, it is lower than $150. Some Boxers have special needs, and if you bring such special friends home, the adoption fee would be only $95.
Boxer Rescue of NWA Details
8. Boxer Luv Rescue, Arizona
In 1998, Trish Spencer began this operation as a pet rescue in the United States from Arizona and called it Boxer Luv Rescue. It aims to help Boxers and Boxer mixes in need throughout the state to help them find shelter until they are rehomed.
In the past two and a half decades, more than 10,000 lives have been saved by dedicated volunteers at Boxer Luv. Private donations help the organization operate and find resources to support the Boxers in need.
The people here are consistently and constantly working for the welfare of this excellent breed and many other dogs. Most of the rescued ones live in foster homes where they receive love and medical treatment to heal from their seen and unseen wounds.
The volunteers at Boxer Luv genuinely care about the well-being of this breed. Hence, they have a very active program for the surrender of Boxers. Owners who cannot care for their dogs can contact them and fill out a surrender form.
However, they have limited capacity and time, so that the responses may delay. All the Boxers and Boxer mixes here receive a comprehensive examination by a certified veterinarian, including blood work, screening for heartworm, tick and valley fever, and other diseases and injuries.
They also get their spaying and neutering surgeries along with vaccinations. These expenses are barely covered by the minimal adoption fee of $400, so donations are highly appreciated.
Boxer Luv Rescue Details
9. Atlanta Boxer Rescue, Georgia
Atlanta Boxer Rescue is a 501 (c) (3) non-profit organization funded by adoption fees and fundraising. It is run by a group of dedicated volunteers who rescue and rehome Boxers in metropolitan Atlanta. The dogs live in foster homes where they receive the utmost care, love, and attention.
Since some of these dogs come from traumatic backgrounds, they undergo extensive rehabilitation in foster care. These foster families help them recover from physical and mental pain and screen their temperament to see if they're ready to move out to their new families.
The dog adoption fee varies according to age; a puppy costs $300, a young Boxer is $275, and an adult Boxer has a fee of $250. In contrast, for senior Boxers, you'll have to pay $100.
The reasonable price covers only a tiny part of the expenses of caring for these pets. The foster homes receive a small payment for taking care of the dogs. The fee covers the cost of socialization and training along with food and other boarding necessities.
Moreover, in foster care, the dogs receive up-to-date vaccinations, microchips, and spaying or neutering surgery. Sometimes they need other treatments, which can cost thousands of dollars. However, the people of Atlanta Boxers genuinely care about the dogs.
Hence, they have an extensive but necessary adoption process which includes reference checks and home visits. They also have a surrender policy that allows owners to give up their dogs if they can't take care of them anymore. They only require the dog not to have a socializing issue or bite history.
Atlanta Boxer Rescue Details
10. Boxer Rebound, Illinois
Boxer Rebound is among the many reliable Boxer rescues in the United States. Run by volunteers, it is a 501 (c) (3) non-profit organization based in Ringwood. Illinois. The people at Boxer Rebound are dedicated to the breed's well-being. They are dedicated to helping a dog in need whenever possible.
They rescue these lovely creatures from various places, place them in forever and loving homes and bring up excellent ways to educate the community about optimal Boxer care. Their adoption process is as smooth as it can be; after you fill out an online form, there will be an interview by appointment and some visits to confirm your living situation.
Once everything is verified, you are approved to adopt a dog. The rescue encourages you to visit the facility with your immediate family and pets (if you have any) to check your compatibility with the dog. The rescue wants to ensure a suitable match to ensure lasting placement.
The adoption fee is not disclosed on the website. However, it will be thoroughly discussed when rescue volunteers respond to your application. They usually don't have puppies because they are rarely abandoned or surrendered.
Still, you can check out the list of their adoptable dogs on their page and choose the best one for you and your family. All the donations and adoption fee paid to this organization is utilized in rehabilitation, shelter, and medical care of the rescued dogs.
Boxer Rebound Rescue Details
Conclusion For The "Best Boxer Rescues in the United States"
Boxers are a popular dog breed, and for a good reason. They are loyal, intelligent, and easy to train. Their funny and bright personalities are enough to make anyone's heart melt. Unfortunately, not all of them enjoy the gift of love and care in a permanent home.
So if you've decided to open your home for a Boxer, you are 100% likely to find the perfect dog at the Boxer rescues listed above. Just look for rescues that can provide you with testimonials and reviews from other clients.
All those mentioned above have received non-profit status and are true to their work, but be sure to do your research. Ask as many relevant questions as possible, visit their foster homes if permitted, and donate with a helping hand. We hope you get to bring a furry, lifetime companion home soon.
For more guides similar to this list of Boxer rescues in the United States, you can check out these other Boxer rescue shelter recommendations from our team:
Before you adopt a Boxer companion from a rescue shelter in the United States, you can learn more about this dog breed by watching "10 Things Only Boxer Dog Owners Understand" down below: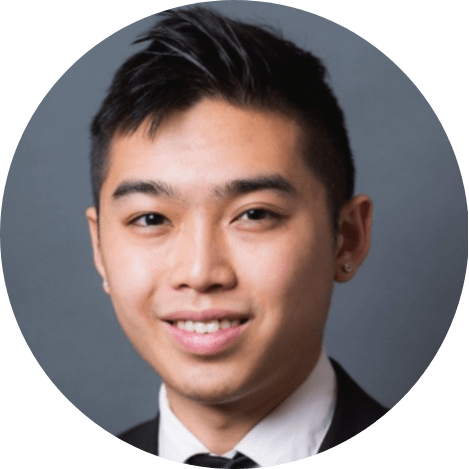 Andy is a full-time animal rescuer and owner of a toy doodle. When he's not saving dogs, Andy is one of our core writers and editors. He has been writing about dogs for over a decade. Andy joined our team because he believes that words are powerful tools that can change a dog's life for the better.
Why Trust We Love Doodles?
At We Love Doodles, we're a team of writers, veterinarians, and puppy trainers that love dogs. Our team of qualified experts researches and provides reliable information on a wide range of dog topics. Our reviews are based on customer feedback, hands-on testing, and in-depth analysis. We are fully transparent and honest to our community of dog owners and future owners.