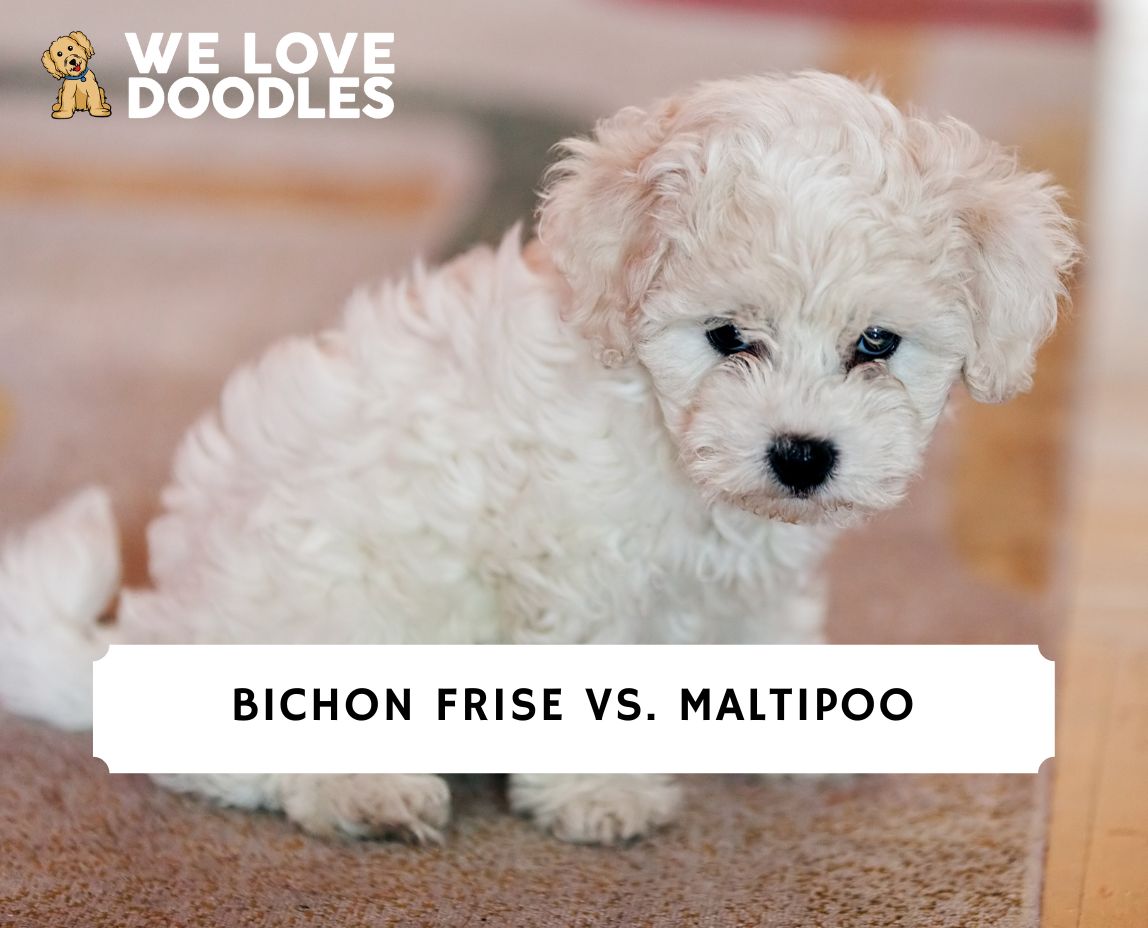 Lovable, affectionate, and friendly, the ever-popular Bichon Frise is the ideal companion dog. However, one of the newest designer dog breeds, the Maltipoo, is hot on its heels in the popularity contest. Both breeds attract dog lovers for their adorable, friendly, and overall charming personality.
Particularly suited for people living in apartments, these pint-sized balls of entertainment are similar in personality and look. Yet, they have many subtle differences in grooming, maintenance, and temperaments.
If you were wondering about these two breeds and trying to decide which one was for you, this blog post is for you! In it, we will look closer at the Bichon Frise and the Maltipoo, compare them both, and hopefully help you decide which one you'll bring into your life.
Before scrolling down this dog breed comparison guide between the Bichon Frise vs. Maltipoo, you can check out these other dog breed comparisons from our team at We Love Doodles: Sheepadoodle vs. Goldendoodle and Aussiedoodle vs. Sheepadoodle.
Learning About The Bichon Frise Dog Breed
The Bichon Frise is a tough and adaptable breed always trying to make new friends. The adorable, fun-loving personality with a dash of keen intelligence makes Bichon Frise a favorite among the dog-loving community.
Friendly, affectionate, and lovable, Bichon Frises easily make friends with other animals and children. Still, young children need to be guided on how to play with a Bichon due to its fragility and diminutive size.
Bichon Frise: A Brief History
Like many other dog breeds, the historical origin of the Bichon Frise is uncertain, although it is suggested that the breed was first brought to France by French sailors from the Canary Islands. However, some historians argue that the breed was first introduced to Europe by Italian (rather than French) sailors in the 14th century.
As soon as the breed arrived in Europe, it quickly became popular among royals. Its popularity peaked in the royal courts of France's King Francis I and England's King Henry III. The Bichon Frise dog breed is a descendant of the Barbichon family. Other dog breeds from the same family are the Coton de Tulear, the Maltese, the Bolognese, and the Havanese.
Bichon Frise: Appearance and Size
Bichon Frise is a pure breed dog that stands 9 to 12 inches tall and weighs around 10 pounds. This munchkin-sized, hyper-energetic dog breed is famous for its soft, velvety, hypoallergenic coat. While most Bichons have white, curly coats, some puppies carry an off-white or cream coat when young, which might lighten up to white when they become adults.
A Bichon's coat is long and requires frequent trimming and brushing to eliminate tangles. Their coats are hypoallergenic, which means it sheds minimally and is unlikely to trigger any reactions in those with pet allergies.
Learning About The Maltipoo Poodle Mix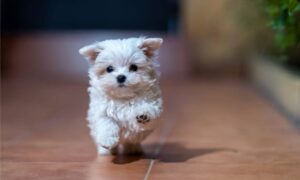 This charismatic, charming hybrid is the endearing mix between the Maltese and the Toy or Miniature Poodle. The happy-go-lucky Maltipoo is fast rising in popularity due to its versatility, trainability, and downright cuteness.
Their small size makes them an ideal city dog and suitable for owners from all walks of life, including families with children and seniors. Naturally curious, the Maltipoo is open to making many friends and almost no enemies.
Maltipoo: A Brief History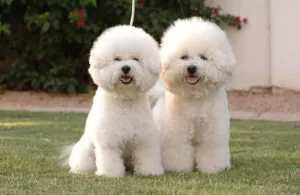 The Maltipoo is a designer dog breed that first developed in the United States when hybrid dogs started popular in the 1990s. Intelligent and loyal, the Maltipoo inherits the best qualities of its two parent breeds; the Maltese and the Poodle, both hypoallergenic dog breeds.
Because of this, the Maltipoo typically sheds very little and is a suitable dog for those with pet allergies. The Maltipoo was bred to develop the ideal companion dog with the intelligence of a Poodle and the often laid-back, calm demeanor of the Maltese to balance out the Poodle, which can be a high-strung breed.
Maltipoo: Appearance and Size
Depending on which parent the Maltipoo takes after, these awesome dogs can weigh between 5 to 20 pounds, with heights ranging from 10 to 13 inches at the shoulder. They sport a dense, wavy coat that can grow long even though it is low-shedding.
A Maltipoo's coat needs frequent brushing to rid the fur of mats and tangles. In addition, their hair continuously grows, so you might need to take it to a professional groomer every few weeks unless you have the know-how to give your puppy a haircut at home.
If they take after their Poodle parent, Maltipoos can have a wide color range from white, black, apricot, gold, grey, and red. However, because a Bichon is pure white, Maltipoos are most likely light-colored.
Bichon Frise vs. Maltipoo: Similarities
While these two breeds are distinct and unique, they share remarkable similarities.
Size: They are both small dogs with approximately the same litter size. A Maltipoo is slightly larger, standing 10 to 13 inches at the shoulder, while the Bichon stands 9 to 12 inches. A Bichon weighs about 10 lbs, while a Maltipoo can weigh anything from 5 to 20 lbs depending on the size of its Poodle parent.
Temperament: Both breeds are legendary in their affable nature and family-friendly personalities. Whether it is other dogs, pets, or children, they are likely to get along with most. Playful and lovable, they will both make wonderful playmates for children, but young children should be counseled on how to play with small animals.
Trainability: The Bichon Frise and the Maltipoo are intelligent dogs who quickly pick up new commands and tricks. Bichons are natural performers that love being the center of attention, while Maltipoos take after the role of the Poodle as a born entertainer.
Space Requirements: Both breeds have modest exercise requirements and will do well in apartments as long as they get enough exercise. A Bichon might need a 20 to 30-minute walk a day, while a Maltipoo would do better with a 30 to 45-minute walk daily. If your puppy hangs out in the yard, supervise them as they are small dogs and can be prone to attacks from wild animals like coyotes.
Playfulness: These goofballs love to play and will make great playmates for children. While a Bichon might be a little mellow, a Maltipoo will likely have a decent prey drive and enjoy chasing things like balls and frisbees.
Related: Maltipoo Size Guide.
Bichon Frise vs. Maltipoo: Differences

Below are the differences between a Bichon Frise vs. Maltipoo. Here are the facts that you need to know.
Breed: One fundamental difference is that a Bichon Frise is considered a purebred recognized by the American Kennel Club. In contrast, the Maltipoo is still considered a mixed breed and is not recognized as yet. However, it is worth noting that all purebred dogs currently recognized result from many mixed breeds. Maltipoo advocates continue to campaign hard to recognize their beloved breed, just like many other mixed breeds, like the Aussiedoodle or the Cavapoo.
Lifespan: While both small breeds have relatively long lifespans, the Bichon has one of 11 to 15 years, while the Maltipoo's lifespan is 9 to 13 years.
Trainability and Intelligence: While both breeds are intelligent dogs, the Maltipoo has a slight leg up, perhaps due to the ancestral qualities of the Poodle as a working dog. Maltipoos tend to be more interested in training and less easily distracted and bored, while Bichons can be stubborn and headstrong, especially when they lose interest.
Maintenance and Grooming: Bichons need a tad more TLC than Maltipoos, largely due to their long coats. Brushing the coat daily is a must, as it spreads the natural oils throughout the coat and prevents the long fur from tangling. Bichon needs a very healthy diet as it is prone to many allergies, such as; pollens, food, chemicals, and fleas. A balanced Bichon diet is high in omega acids, and fatty oils are essential for a healthy coat. A Bichon owner should invest in high-quality kibbles to ensure that all the nutrients are present in a Bichon's diet. Maltipoo also requires maintenance even though their needs aren't as high as a Bichon Frise. Frequently brushing is still required to keep those curls in check and untangled, while the occasional trip to the groomer for a haircut will keep the coat short and manageable.
Energy Levels: Bichon Frises have low to moderate energy levels, while Maltipoos tend to have a smidge more, perhaps in part due to the athleticism of the Poodle. Like all dogs, both breeds must be exercised daily to be kept in tip-top shape, but a Bichon would probably need a shorter walk than the Maltipoo.
Coat Type: Both breeds have low-shedding, hypoallergenic coats. A Bichon's coat is curly and soft, while the Maltipoo's is wavy.
Related: Best Brushes For a Maltipoo and Why is My Maltipoo Shedding?
Bichon Frise vs. The Maltipoo: Which Dog Breed is For You?
The Bichon Frise has somewhat higher maintenance requirements than the Maltipoo, requiring constant attention from its owner. It would suit households with a family member around all the time. However, a Maltipoo is just as attached to its owner, making them prone to separation anxiety.
If you can spare the time to socialize and train your dog and shower it with love and attention, the Bichon might be for you. However, a Maltipoo has slightly lower maintenance needs and can suit busier people with less time in their day. In addition, the cost of a Bichon ranges from $800 to $1,500, while a Maltipoo can cost upwards of $2,500 because it is a designer dog breed.
Bichons need a little less exercise than the active Maltipoo, but both breeds will require a daily walk and loads of playtime like a game of fetch or tug-of-war. These dogs are playful, and their cute, bubbly nature makes them such a great hit with families, which also need attention and will require loads of toys and interaction.
They don't have aggressive tendencies and will suit families with young children or seniors who can manage a 30-minute walk daily to keep their puppy exercised. The Bichon Frise and the Maltipoo are small dogs that can be happy in apartments as long as their exercise needs are met. If you have your puppy out in the yard, ensure they are supervised at all times, as their diminutive size makes them vulnerable to predators such as coyotes.
Conclusion For "Bichon Frise vs. Maltipoo"
Both adorable breeds were bred for one thing; to be the ideal companion dog, and for that, both are perfect. As with all dogs, please provide them with tons of exercise and mental stimulation in obedience training and games, and you've got yourself one happy puppy companion.
For more dog breed comparison guides, you can check out:
While we couldn't find a Bichon Frise vs. Maltipoo comparison on YouTube, this video is the closest thing we found for you to check out: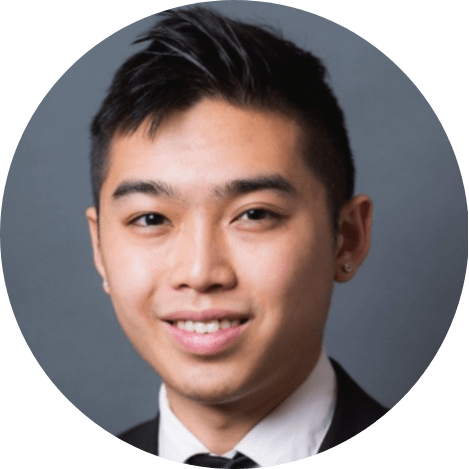 Andy is a full-time animal rescuer and owner of a toy doodle. When he's not saving dogs, Andy is one of our core writers and editors. He has been writing about dogs for over a decade. Andy joined our team because he believes that words are powerful tools that can change a dog's life for the better.
Why Trust We Love Doodles?
At We Love Doodles, we're a team of writers, veterinarians, and puppy trainers that love dogs. Our team of qualified experts researches and provides reliable information on a wide range of dog topics. Our reviews are based on customer feedback, hands-on testing, and in-depth analysis. We are fully transparent and honest to our community of dog owners and future owners.