This guide by our team at We Love Doodles will teach you the differences between a Bichon Frise vs Poodle. Before we get started on this dog breed comparison guide, here's what you need to know. Maybe you have recently found yourself in a situation or feeling that you want to bring a new puppy into your family.
The first step in this process is deciding which breed is right for you. As a possible new pet owner or simply just someone with an interest in different breeds of dogs, you have probably wondered about the unique traits, characteristics, personalities, and maybe even the history that come along with a certain breed of dog.
Researching the best dog to bring into your family can be quite a daunting task. Luckily, we are here to compare two exceptionally popular breeds in the nation. In this article, we will explore Bichon Frise vs. Poodle. Let's get started on our educational journey.
Before scrolling down this guide, "Bichon Frise vs. Poodle," feel free to check out these other dog breed comparison guides: Yorkie vs. Yorkie Poo and Aussiepoo vs. Aussiedoodle.
Bichon Frise vs Poodle – Poodle Overview
The first stop on our journey of comparing these two breeds is the Poodle. It's important to start with the history of the Poodle and how we came to know and love this popular puppy, this will give us a glimpse of their past which may explain how a Poodle in today's world behaves or looks.
The Poodle is the national dog of France, and although the French love their Poodles very much, the breed originated as a duck hunter in Germany. The word "pudelin" refers to splashing in the water, which evolved into the term "Poodle" over time. This explains why they are great water retrievers.
Over time, the introduction of the variety of Poodles has led to their increased popularity in the United States. As we mentioned earlier, Poodles have become more popular with the introduction of a variety of sizes.
Poodles come in three size varieties: Standards should be more than 15 inches tall at the shoulder; Miniatures are 15 inches or under; Toys stand no more than 10 inches.
A Standard Poodle is generally the best athlete of the varieties due to its size, averaging about 50-70 pounds, but regardless of a Poodle's size, you can count on them being energetic, playful, loyal, and very smart.
Additionally, all varieties of Poodles will have a curly, low-allergen coat that comes in a variety of colors – the most popular are white, black, and apricot. Speaking of their coat, let's talk about the grooming needs of a Poodle. When you think of a Poodle, you may envision its elegant and well-kept coat.
Surprisingly, the elaborate coat styling that this breed is known for once had a practical purpose: trimmed areas lightened the weight of the puppy's coat and prevented snagging on underwater debris, while the long hair around the joints and vital organs protected the dog from the cold water.
Grooming is a large responsibility for the potential owner of a poodle. Most Poodle owners take their dogs to the groomers every three to six weeks, with daily brushing between those visits.
If you do not brush and comb a full-coated Poodle completely to the skin, the hair will mat near the roots and will have to be shaved off to start all over with new growth. Owners tend to prevent this by keeping their coats short to prevent tangling and matting.
If you want to cut down on grooming costs, you can learn how to give your Poodle their trims, but this task must be done with a lot of care and precision, so it's best to leave it to the professionals.
If dedicating time or energy to grooming your dog is not something you're interested in, it may be time to reconsider a Poodle.
Related: When is a Toy Poodle Full Grown and Silver Standard Poodle Guide.
Poodle's Best Traits
Trainability
Great with Family and Kids
Make excellent guard dogs
Affectionate
Playful
Speaking of trainability, it is important to note that if you are considering bringing a Poodle into your family, you heavily consider training them or opting for professional training classes as well as the time to dedicate to their active nature.
Poodles, as we mentioned before, are highly intelligent and eager to please their owners. Poodles are regarded as one of the most intelligent breeds in the world.
In training, you will see that they are agile, elegant, and they enjoy and excel in essentially all canine sports, including agility, obedience, and tracking.
Due to their duck hunting ancestors from Germany, they also make great retrievers. As mentioned previously, Poodles love to stay active, whether it is retrieving sticks or toys, going on long walks, or even swimming.
If hanging out on the couch or being away for long portions of the day is part of your schedule, a Poodle may not be the correct breed for you.
As with most active breeds, bored Poodles can get destructive if they aren't physically and mentally stimulated. If you love to walk, run, hike, and stay active, a Poodle will fit perfectly in your family.
In our exploration of the Poodle, it is also imperative that we cover the health trends and concerns of this breed so that you, as a potential owner, can be aware of these conditions. Luckily, Poodles overall are known to be a healthy breed with very few health complications.
Most of them live happy and healthy lives, with a life expectancy of 10 to 18 years – which is quite high in terms of a canine. As with all breeds, however, some health issues can occur, including hip dysplasia and several eye disorders.
It is important to schedule a visit with a veterinarian upon bringing home a new puppy so that they can give further details on these conditions and what symptoms to look out for as your dog grows up.
Related: Moyen Poodle Guide and Poodle Tails – To Dock or Leave Naturally?
Bichon Frise vs Poodle – Bichon Frise Overview
Now, let's continue our puppy journey to our next breed, the Bichon Frise. Starting with its history, the Bichon Frise is part of a group of white dogs formally known as Barbichon types. Which also include the Bolognese, Havanese, and Maltese. History states that these ancient breeds began their modern development on Tenerife, the largest of the Canary Islands.
These adorable creatures soon became the right hand of the Kings and Queens on the royal courts of Spain, Italy, and France. If you have ever seen a Bichon Frise, you might think that they look like a very small Poodle, and there are some key similarities, but they are still very different breeds.
An average-sized Bichon will stand just under a foot tall at the shoulder, anywhere between 9.5 and 11.5 inches, and weighing in at 12 to 18 pounds – much smaller than your standard-sized Poodle.
This might make them a great option for those living in a small home or apartment. The breed's glory is a white hypoallergenic coat, plush and velvety to the touch.
Their coat colors are primarily white, with variations such as apricot, buff, and cream.  The Poodle, as we know, is also known for its hypoallergenic coat, but theirs is much curlier.
Just like the Poodle, owners of a Bichon Frise will have a hefty grooming bill ahead of them. On average, a Bichon Frise needs a trip to the groomers each month, or between every 3 and 6 weeks.
Additionally, A Bichon needs to be brushed at least every 2-3 days, but daily is best. The Bichon is considered to be relatively hypoallergenic, as the breed sheds very little because the shed hair is caught up in the undercoat. That shed hair has to be brushed out to prevent mats from forming.
If dedicating time and money to keeping your puppy looking elegant and well-groomed is not something you're interested in, we suggest exploring other breeds that are a little more low maintenance.
The Bichon Frise is a popular breed for some reasons. They have amazing personalities. They're intelligent and cunning, learning tricks and making the whole family laugh.
Bichons are a very adaptable breed that gets along with everyone, including children and other dogs. If you're looking for a loving, loyal, and smart companion, look no further than an adorable Bichon Frise.
Socialization is important for any puppy to get them accustomed to a new home, new environment, and helps them grow into great adult canines, and the Bichon Frise is no exception to this rule.
As we mentioned, Bichons are highly intelligent which makes them very trainable. They love to learn tricks and perform them in front of friends and family members.
It has been noted that it may be difficult to house train your Bichon Frise, but they pick up all other training activities quite quickly. Finally, our last stop on our puppy comparison journey is the health of the Bichon Frise.
Luckily, Bichon Frises are generally healthy dogs, which gives them a great life expectancy of 14 to 15 years, giving you a long-lasting new friendship. Bichons are known for some conditions such as allergies, bladder infections, luxating patella, cataracts, and other eye diseases.
Bichons may experience early tooth loss or complications from gum infection if dental care and regular tooth brushing are not a priority. It's important to schedule regular check-up visits with your veterinarian so that your puppy can be as healthy as possible.
Find a Breeder: Best Bichon Frise Breeders in the United States and Best Mini Poodle Breeders in the United States.
Conclusion For "Bichon Frise vs. Poodle"
As you have learned from this article, there are some clear differences when it comes to the comparison of Poodles and Bichon Frise.
Whether it's their size, coat, or personality, each breed has unique qualities that make them lovable and a perfect addition to the right family for them. Regardless of which breed you decide is right for you, it is important to note that owning a dog is a large responsibility.
This animal relies on you for food, shelter, attention, and love, so it is important to understand your duties to create a wonderful life for them, if necessary care is taken, we're positive that each of these dogs will return the favor by creating a wonderful life and companionship with you.
If you find this dog breed comparison guide, "Bichon Frise vs Poodle," helpful, you can check out these other guides by our team:
You can learn more about this topic by watching "What Are The Differences and Similarities Between a Bichon Frise and Poodle" down below: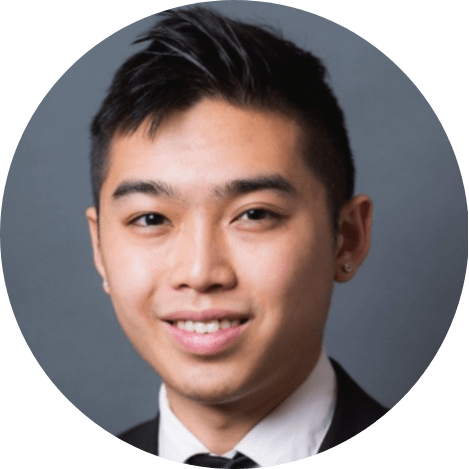 Andy is a full-time animal rescuer and owner of a toy doodle. When he's not saving dogs, Andy is one of our core writers and editors. He has been writing about dogs for over a decade. Andy joined our team because he believes that words are powerful tools that can change a dog's life for the better.
Why Trust We Love Doodles?
At We Love Doodles, we're a team of writers, veterinarians, and puppy trainers that love dogs. Our team of qualified experts researches and provides reliable information on a wide range of dog topics. Our reviews are based on customer feedback, hands-on testing, and in-depth analysis. We are fully transparent and honest to our community of dog owners and future owners.