Here's what you need to know if you're searching for Sheepadoodle breeders in New England. Puppies are adorable and lovable, and there are so many unique dog breeds to choose from. This means that you can pick a dog that fits with your personality and your living arrangements, whether you're single, a couple, or a family with kids.
No matter what breed you go for, dogs indeed are man's best friends. Adopting a dog at any age is a rewarding experience, but it's particularly rewarding when you adopt a puppy. You get to watch them grow from an excitable bundle of joy to a mature companion who you wouldn't be without.
From taking to the park, playing around with their toys, to just chilling at home on the couch, your dog is sure to keep you entertained, and they make excellent company. The Sheepadoodle is no exception. They are a mix of the Poodle and the Old English Sheepdog, and they are known for their intelligence, high energy, and playfulness.
Sheepadoodles are also known as Sheep-apoo and Sheeppoo, and proud Sheepadoodle owners showing off their adorable dogs online have increased interest in the breed. If you're reading this, we imagine you live in New England and would like to know where you can adopt a Sheepadoodle in your area.
But for those of you who don't live in New England, let us fill you in on why New England is a great place to raise a Sheepadoodle puppy. New England is a region in the Northeastern part of the United States and comprises six states.
These are Connecticut, Maine, Massachusetts, New Hampshire, Rhode Island, and Vermont. New England is famous for its Fall leaves and sports teams, like the New England Patriots, but what makes it great for Sheepadoodles is the Atlantic coastlines and forested hills and mountains for them to explore.
Can't you imagine a Sheepadoodle having so much fun rolling around in some beautiful, crisp New England Fall leaves? Of course, new England is also home to some famous parks and other recreational spots for you to take your Sheepadoodle.
Before scrolling down this list of Sheepadoodle breeders in New England, check out these other recommendations: Best Cockapoo Breeders in New England and Best Labradoodle Breeders in New England.
Sheepadoodle Puppies For Sale in New England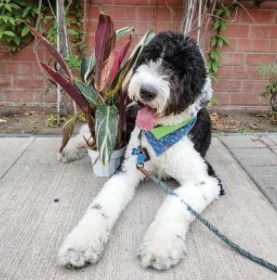 The Sheepadoodle is a popular dog breed, which means that you have the possibility of encountering a puppy mill when dealing with an unknown breeder. Therefore, if you're doing business with an unknown Sheepadoodle breeder in New England, always keep an eye out for any red flags. With that in mind, here's your list of the top Sheepadoodle breeders in New England.
Sheepadoodle Product Recommendations: Best Electronic Dog Doors and Best Smelling Dog Shampoos.
1. Old MacDonald Doodle Farm
First on the list of the best Sheepadoodle breeders in New England is "Old MacDonald Doodle Farm." Suppose you're looking to adopt a Sheepadoodle puppy in New England (especially in Rhode Island). In that case, you can't go wrong with Old MacDonald Doodle Farm, as they're considered one of the best breeders of Sheepadoodles in New England.
Their customer service is reliable and speedy, and they're quick to answer any questions you may have about their puppies. The health of their puppies is their number one priority, and the vet thoroughly checks every breed of puppy they look after before going to their forever home. They're also aided by the best vets and dog experts in New England, so you know you're getting a healthy, happy puppy.
Old MacDonald Doodle Farm provides trusted doodle breeders with a platform to ensure their puppies are going to the best homes. Old MacDonald Doodle Farm considers their dogs as a 'tail-wagging, shoe-chewing part of the family,' and they treat them as such before they find their home with you.
Old MacDonald Doodle Farm Details
2. River Valley Doodles
One of Massachusetts's most trusted Sheepadoodle breeders, River Valley Doodles is proud to house rare and exceptional Sheepadoodle puppies in mini, medium, and standard sizes.
They ensure that all their Sheepadoodle puppies are healthy and well-trained before they find their forever homes. As trusted experts oversee their health and socialization, you can rest assured you're getting a healthy, happy puppy.
River Valley Doodles Details
3. Doodles Of Vermont
Last on the list of the best Sheepadoodle breeders in New England is "Doodles of Vermont." Located on the eastern slopes of Vermont's Green Mountains, Doodles of Vermont have bred their Sheepadoodle puppies to have reliable health traits and have a variety of coat colors, patterns, and sizes.
This means that the variety of puppies they have for you to take home is huge. They're also a formally registered breeder, meaning they do not engage in unethical practices. After all, while your puppy will be growing up in your home, we all want our puppies to be born and bred in a happy place before joining our families.
This is something Doodles of Vermont believes in, too, as all their trainees and caretakers ensure the puppies get the right amount of exercise and socialization. They also play plenty of training games with the puppies, meaning that they're fully ready to do so by the time the puppies are ready to leave their care.
Doodles of Vermont have been breeding Sheepadoodles for years, and they strive to do everything they can to make the puppy's transition from their care to yours as easy as possible. The hardest part will be choosing which adorable puppy you want to take home.
Doodles of Vermont Details
Why Should You Get a Sheepadoodle puppy in New England?
As mentioned, every dog breed has different characteristics, personality traits, and needs that set them apart from other breeds. This is why it's so crucial to research the breeds you like before deciding to introduce a dog into your home.
Picking a dog whose needs you're unable to meet is a sad situation and leads to dogs winding up in dog shelters which is devastating for them and you. However, Sheepadoodles also have unique features that you won't find in other dog breeds.
These features may attract owners or put them off. But before you commit to anything, make sure you do your homework and that you're sure you want to buy a Sheepadoodle. Then, let's learn more about them. Sheepadoodles grow to be tall dogs, standing around 16-22 inches.
However, taller Sheepadoodles can grow to be 25 inches. They usually weigh around 60-80 pounds and can live up to 15 years, meaning you can enjoy your Sheepadoodle pal for quite some time. Sheepadoodles are remarkably intelligent, thanks to their Poodle genes.
These dogs are not easily fooled, and watching them play with their interactive toys is a real treat. They have sharp observation skills and good memories, which makes them easy to train. They're sure to remember your schedule and be at the front door when you come home from work to greet you with a slobbery kiss.
Their alertness also makes them excellent guard dogs. While some dogs like their alone time and will bark and skulk to corners when they're not feeling sociable, this is not the case with Sheepadoodles. They're known for their friendliness, and while they show a lot of love to their owners, they're also friendly and warm to strangers.
This makes them an excellent dog for children, as the Sheepadoodle's affectionate nature will soon have your kids bonding with their new puppy friend. They'll also be warm to any visitors coming to your house, and their gentle charm will win over even those who are wary of dogs.
Sheepadoodles are easy to groom and very low-maintenance. You don't have to invest too much time in grooming, and they shed an extremely low amount of hair. This makes for a cleaner house with little to no dog hairs covering furniture, and they also make a great hypo-allergenic dog.
Unlike some dogs, they're also not prone to diseases. We can't understate how easy it is to train a Sheepadoodle, and this is because of their impressive intelligence (and we suppose their sheepdog genes don't hurt either). You need to instruct them once, and they will pick commands up, knowing exactly what you expect of them.
This makes the whole training process a breeze and not frustrating in the slightest. Sheepadoodles not only pick things up quickly, but they are very amenable dogs, not stubborn at all. They love to learn new things and will relish the chance to learn new tricks and play new games.
The suggestion of something new to learn will always get their tails wagging. They're also super energetic. Keeping up with them is quite a task, but so much fun and is sure to keep you in shape. They love running around any open space, and they adore the outdoors.
They're not a chilled-out breed, as they are alert and highly active. They will try to get you outside as much as possible, and taking them for a walk is an excellent workout.
Related: Types of Sheepadoodle Coat Colors and Sheepadoodle vs. Labradoodle.
Conclusion For The "Best Sheepadoodle Breeders in New England"
Your Sheepadoodle puppy is sure to bring a smile to your face every day and is an amazing dog to introduce to a family with children. But they're also a great pet for seniors, singles, and couples. They're also sure to become many beloved members of your community, as these happy, beautiful dogs are sure to stop and get your neighbors talking.
There's a reason why Sheepadoodles are so popular. They're friendly, lively, and intelligent dogs, and if that's the kind of dog you're after, then why not stop by one of these three top-rated breeders and see what they have to offer?
For more Sheepadoodle guides from our team at WeLoveDoodles, you can check out:
You can learn more about this Poodle mix by watching "Sheepadoodle – Top 10 Pros and Cons of Owning a Sheepadoodle" down below: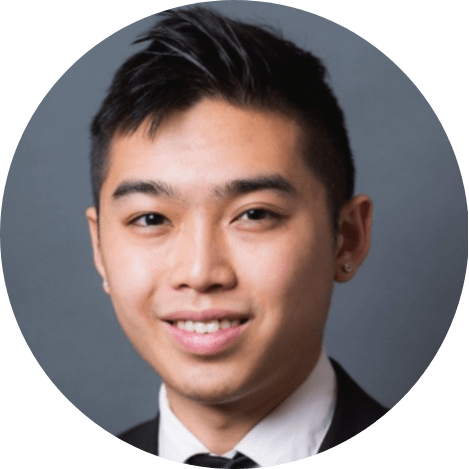 Andy is a full-time animal rescuer and owner of a toy doodle. When he's not saving dogs, Andy is one of our core writers and editors. He has been writing about dogs for over a decade. Andy joined our team because he believes that words are powerful tools that can change a dog's life for the better.
Why Trust We Love Doodles?
At We Love Doodles, we're a team of writers, veterinarians, and puppy trainers that love dogs. Our team of qualified experts researches and provides reliable information on a wide range of dog topics. Our reviews are based on customer feedback, hands-on testing, and in-depth analysis. We are fully transparent and honest to our community of dog owners and future owners.