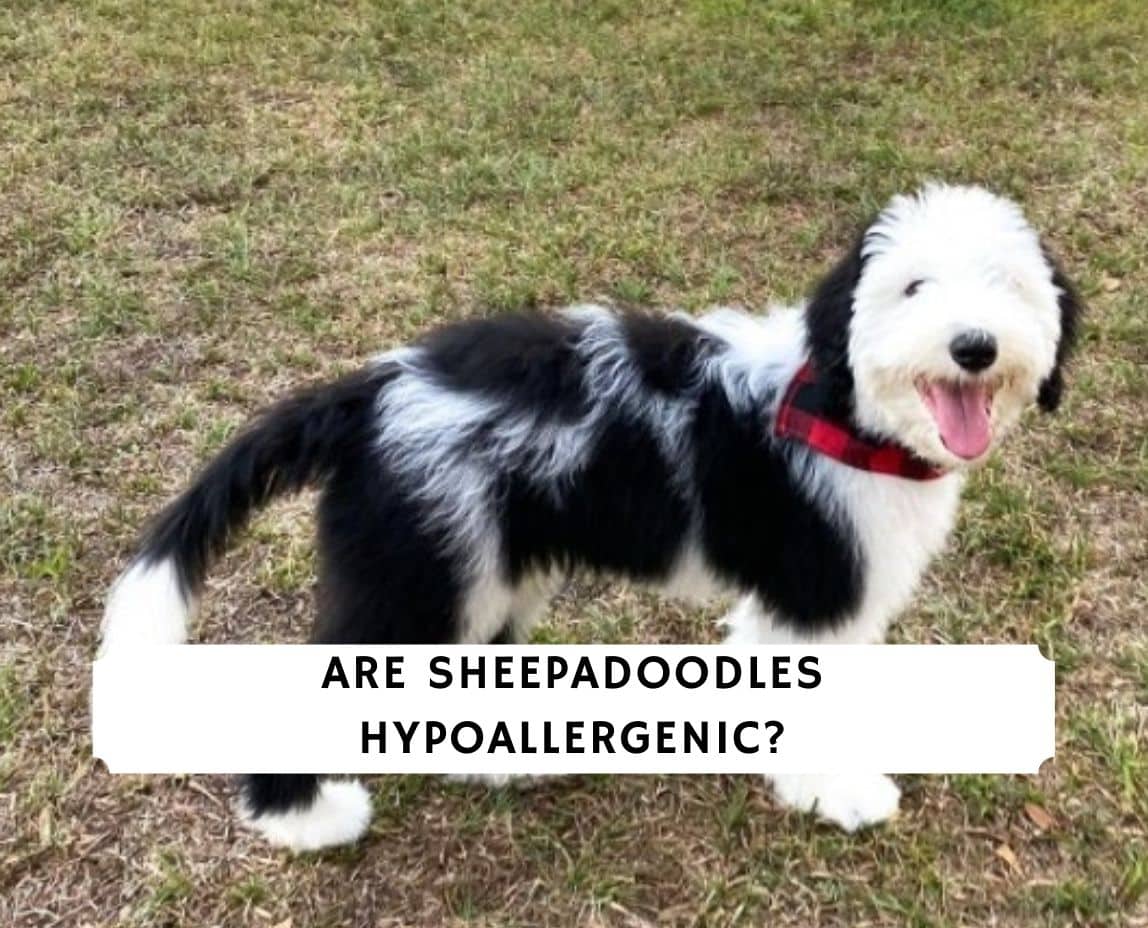 If you're searching for hypoallergenic dog breeds and stumbled across the Sheepadoodles, you're probably asking yourself: "Are Sheepadoodles hypoallergenic?" Here's what you need to know. Due to modern breeding techniques, breeders can obtain hypoallergenic dogs. This is great for homes that suffer from dog allergies or do not want a shedding dog. Since hypoallergenic dogs tend not to shed. The Sheepadoodle is a cross between a Poodle and an Old English Sheepdog. Poodles are hypoallergenic, whereas the Old English Sheepdog is not.
This can lead to a mix of genetics in Sheepadoodles. Depending on genetics, carefully bred Sheepadoodles are hypoallergenic. It all boils down to genetics. If you have a hypoallergenic parent dog and a non-hypoallergenic parent dog, that results in a 50% chance of the puppies being hypoallergenic. If both parents are hypoallergenic, then it is almost a 100% chance the puppies will be too. There are a lot of breeding techniques that go into breeding hypoallergenic Sheepadoodles. This article is going to discuss whether Sheepadoodles are hypoallergenic.
Before scrolling down this article "Are Sheepadoodles Hypoallergenic," these articles might help you: What is a Reverse Sheepadoodle? and Best Sheepadoodle Breeders in the United States.
What is a Sheepadoodle?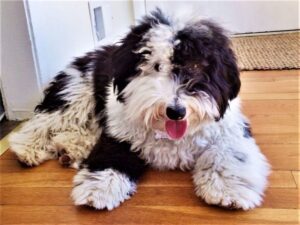 The Sheepadoodle is a cross between a Poodle and an Old English Sheepdog. It comes in three sizes: standard, miniature, and tiny. Sheepadoodles inherit the best traits from both parents, such as the intelligence of the Poodle and the sturdiness of the Sheepdog. The Sheepadoodle is a fun, energetic, intelligent, loyal, and friendly companion. The dogs are used for various jobs such as emotional support, service, agility, and obedience competition dogs. Sheepadoodles specifically make wonderful emotional support dogs because they can read human emotions better than most other dogs.
A Sheepadoodle's solid build makes them good working dogs. This designer breed can live 12 to 15 years and weigh from 10 to 80 pounds. Their coat can come in a variety of styles. The most sought after is the hypoallergenic curly or wavy coat. Even people with the worst allergies can tolerate the curly-haired Sheepadoodle because they don't shed, drool, or smell. Sheepadoodles can also have a less hypoallergenic straight shaggy coat. This coat tends to shed more than the other and is not favored by breeders. They come in various colors, such as black, white, black and white, and grey. The Sheepadoodles' loyal personality and beautiful looks make this an excellent addition to a single person or a family environment.
Sheepadoodle-Related Guide: Best Sheepadoodle Haircuts
What Makes the Sheepadoodle Hypoallergenic?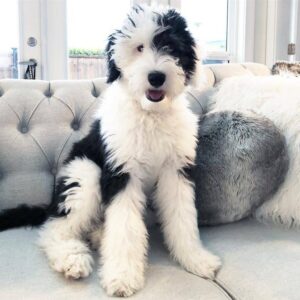 Genetics is the main factor in what makes a Sheepadoodle hypoallergenic. Breeders have to carefully select the parents to ensure that their puppies will have a non-shedding hypoallergenic coat. This is a lot harder than it sounds. Even if the breeders are careful, there can still be outliers such as the grandparent's genetics or even further generations that influence the puppy's coat. Poodles are naturally hypoallergenic and have a non-shedding curly coat. Old English Sheepdogs do shed, in fact, and are not hypoallergenic. Breeding the two can be tricky. If a breeder breeds a purebred Poodle with a purebred English Sheepdog, there is a 50% chance the puppies will have either a hypoallergenic coat or a non-hypoallergenic one.
This is not the favored method, so breeders have found other ways to breed a Sheepadoodle to maintain a hypoallergenic coat. If the breeder breeds the puppies to be 75% Poodle and only 25% Old English Sheepdog, then that raises the chances of the puppies being hypoallergenic because they have more Poodle genes. This is called the F1B Sheepadoodle. Breeders obtain the 75% Poodle generation by breeding a Poodle with a hypoallergenic Sheepadoodle. This ensures that both parents are hypoallergenic, resulting in puppies with the same coat.
An F1BB Sheepadoodle is 87.5% Poodle and 12.5% Old English Sheepdog. An F2B Sheepadoodle is 62.5% Poodle and 37.5% Old English Sheepdog. An F2BB Sheepadoodle is 81.25% Poodle and 18.75% Old English Sheepdog. These crosses have higher chances of producing non-shedding hypoallergenic puppies because they have a higher percentage of Poodles in them. Another way to breed hypoallergenic puppies is by taking two hypoallergenic Sheepadoodle parent dogs and breeding them with each other.
This is called an F2 Sheepadoodle. This method of breeding results in more outliers, though. This is because the puppies are still half Old English Sheepdog, and genetics can skip generations. Yes, the concept of genetics is very confusing. Technology is growing fast, and breeders can test parent dogs' genetics to get their desired results. Beware because breeders will often lie and deceive you into thinking that they produced hypoallergenic puppies when they have not. The best way to prevent that from happening is by doing your research and finding a reputable breeder.
Sheepadoodle-Related Guide: Best Sheepadoodle Generations – F1, F1B, F1BB, F2, F2B, F3
What Makes the Sheepadoodle Non-Hypoallergenic?
The same thing that makes them hypoallergenic makes them non-hypoallergenic, and that is genetics. Crossing a standard Poodle and a purebred English Sheepdog raises the chances of the puppies having straight, hairy, shedding fur. This is called the F1 Sheepadoodle. It is precisely half Poodle and a half Old English Sheepdog. This mix is unpredictable because you're unsure which genes are going to trump the other. The F1 and F2 breedings of Sheepadoodles are not favored by breeders and dog owners alike because they can cause the most outliers.
The outlier being a shedding non-hypoallergenic coat. Since they're 50% Poodle and 50% Old English Sheepdog, they have half a chance of getting the correct or incorrect coat. Sheepadoodles could obtain the allergy-free coat; it just involves more risk. Nowadays, people have the tools to produce consistent hypoallergenic Sheepadoodles. Due to the knowledge acquired from genetics, breeders can pick out two parent dogs and produce hypoallergenic puppies with a marginal percentage error.
This benefits the breeders, owners, and puppies. Although the margin for error has gone down, there is still a small percentage that the puppies could have non-hypoallergenic coats. This is simply because we cannot wholly control nature, and there will always be at least one outlier. Even though the outliers shed and are not allergy-free, they don't shed as much as the parent Sheepdog. The reason for this is because the Poodle still has some effect on genetics.
Sheepadoodle Comparisons: Sheepadoodle vs. Bernedoodle and Sheepadoodle vs. Goldendoodle.
Conclusion For "Are Sheepadoodles Hypoallergenic"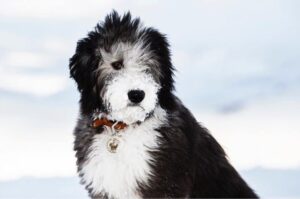 There is a lot that goes into breeding hypoallergenic Sheepadoodles, but it is possible and very likely. Genetics plays a huge role in determining the Sheepadoodles coat style. Nowadays, technology allows breeders to produce more and more hypoallergenic Sheepadoodles than ever before. If crossed with more Poodles than the English Sheepdog, then the Sheepadoodle is more likely to have a hypoallergenic coat.
There are many different generations and ways to breed a hypoallergenic Sheepadoodle. The margin for error is becoming less and less with each breeding. This family-friendly, fun-loving, affectionate, loyal companion makes a great addition to any household. There are many benefits to having a non-shedding hypoallergenic dog, and with careful breeding, the Sheepadoodle can fall into that category. Most Sheepadoodles are hypoallergenic, but there can be certain things that could prevent that. It's best to do your research and find a reputable breeder to take your next steps.
For more articles with mentions of the Sheepadoodle mixed breed, check out:
You can find a compatible hypoallergenic dog by watching "Cutest Hypoallergenic Dog Breeds" from ViralBe down below: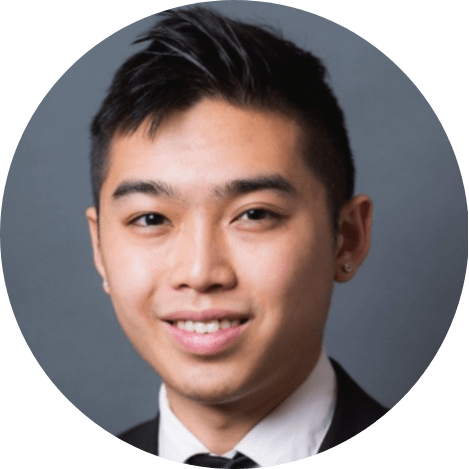 Andy is a full-time animal rescuer and owner of a toy doodle. When he's not saving dogs, Andy is one of our core writers and editors. He has been writing about dogs for over a decade. Andy joined our team because he believes that words are powerful tools that can change a dog's life for the better.
Why Trust We Love Doodles?
At We Love Doodles, we're a team of writers, veterinarians, and puppy trainers that love dogs. Our team of qualified experts researches and provides reliable information on a wide range of dog topics. Our reviews are based on customer feedback, hands-on testing, and in-depth analysis. We are fully transparent and honest to our community of dog owners and future owners.