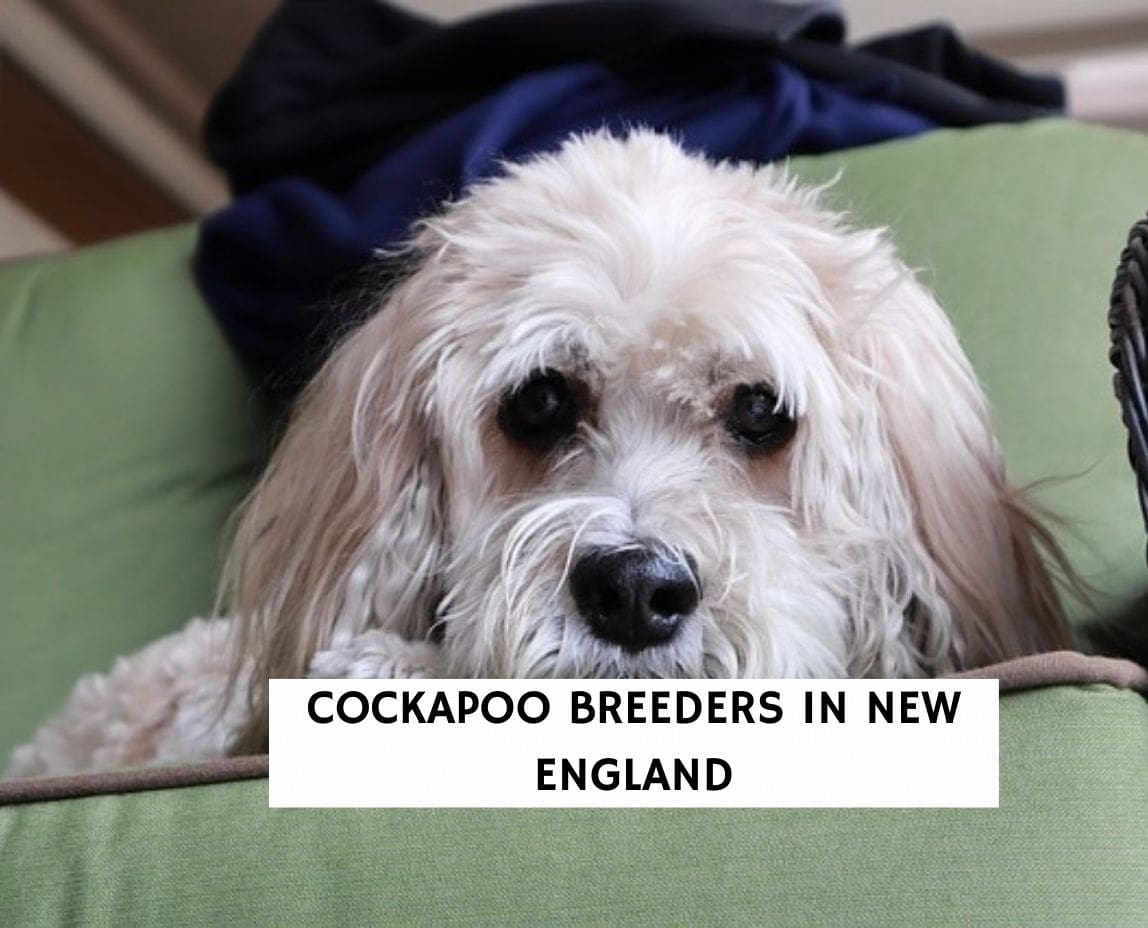 In this guide, we'll cover the best Cockapoo breeders in New England. But first, here's what you need to know about the Cockapoo. The Cockapoo is an excellent family dog. It is docile, clever, and very happy. This designer dog can get along pretty well with children and other pets in your home. They love companionship, which is why they don't fare well when left alone for long periods.
Cockapoos want to be a part of their owner's life and adapt wonderfully to almost all situations when given love, training, and exercise. If you've decided to bring this dog into your home, we have made your search for a reputable breeder easier. Check out these top Cockapoo breeders in New England.
Before scrolling down this list of Cockapoo breeders in New England, check out our other recommendations: Best Goldendoodle Breeders in New England and Best Cavapoo Breeders in New England.
Cockapoo Puppies For Sale in New England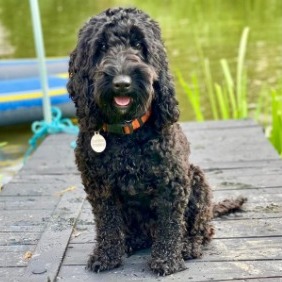 Cockapoos can be found in many different colors and color combinations, as seen in Cocker Spaniels and Poodles. They are a hybrid mix between the Cocker Spaniel and a Poodle. If you love Cockapoos, here's a list of top breeders in New England.
Related: Best Cockapoo Dog Names and Cockapoo Pros and Cons.
1. Erin's New England Cockapoos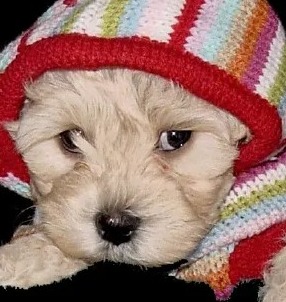 First on the list of the best Cockapoo breeders in New England is "Erin's New England Cockapoos." Erin's New England Cockapoos is a private home founded in 1993. Located in Massachusetts, just 50 minutes North of Boston, this breeder is one of the best in New England. They specialize in healthy, home-raised, sweet-tempered Cockapoos made available on a limited basis and only as companions. As small breeders, Erin's ensure that the puppy's weights are checked daily.
They are OFA tested for strong hips and also occasionally tested for Von Willebrand's disease. In addition, these breeders make sure the puppies undergo the CERF and Picard examination, which are distinctive eye screening examinations. These willing professionals ensure the Cockapoos are raised in a well-suited environment. This way, they make sure that all puppies are confident, cuddly, and intelligent when they meet their approved families. As a private home, Erin's New England Cockapoos do not have visiting hours or many puppies.
This is because they believe selective breeding helps to develop positive traits and healthier Cockapoos. Any interest in a puppy would mean getting on the waiting list and waiting for an email. When selected, many meetings and weekly visits are scheduled where the adopting families can decide on the type and trait of Cockapoo they would like. One minute detail, though, one of their main rules is that they do not send puppies to homes with kids less than six years.
Erin's New England Cockapoos Details
2. Coastal Cockapoos
Coastal Cockapoos is located in Stonington, Connecticut. They are committed to eradicating genetic diseases in Cockapoo breeds through careful and very selective breeding. They specialize in good-looking and healthy 4th generation Cockapoos. Their dogs undergo DNA testing before breeding through Paw Print Genetics and are also OFA certified to prevent any knee defects.
These genetic tests help predict defects, eliminate these defects, and prevent any future occurrence of the same defects or deformities. They ensure that by the time your puppy clocks eight weeks, they are already vaccinated. They also make sure a veterinary doctor checks them out regularly. One of these puppies can cost up to $3,500, a justifiable sum because Coastal puppies take good care of the puppies.
These professionals ensure the Cockapoos are regularly dewormed, given NuVet supplements, which really boosts their immune system, and make sure they are registered with the American Cockapoo Club.  This is to ensure that any family interested in the puppy is getting a Cockapoo in excellent condition. In addition, anyone interested in their puppies can contact the breeder through their website. All necessary information is available on the website.
Coastal Cockapoos Details
3. Chesley Hill Cockapoos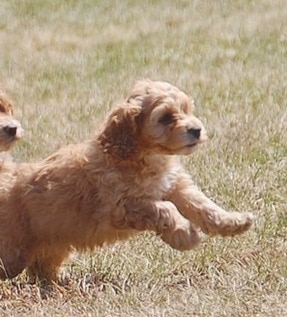 Looking for a family-oriented boutique breeder, Chesley Hill Cockapoos fits the description. Located in Rochester, New Hampshire, and run by Destiny Groen, she is helped by her husband and four children. Chesley Hill Cockapoos is a member of the American Cockapoo Club, American Kennel Club, and Orthopaedic Foundation For Animals (OFA) certified. Their company welcomed their first litter in 2013 and never looked back. A big believer in instilling love and compassion for animals in her children, she successfully infuses this love into her puppies.
This is seen in how social her puppies can be within 9 to 11 months. CHC's puppies are first-generation puppies and come in various colors like apricot, buff, and cream. They come in black and chocolate too. The Cockapoos weigh anything between 18 to 25 pounds. Their website contains all other necessary information, and you can check out the reviews and follow the journeys of their puppies with their new families on the website.
Chesley Hill Cockapoos Details
4. Dutch Haven Dogs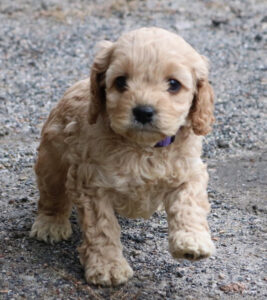 Dutch Haven Dogs is a family-operated breeder that started as a hobby and is now much more than that. They began producing cocker spaniels in the 1990s and switched to Cockapoos in 2000. They had to switch when reports of children with allergies started surfacing from families, and they tried out with a litter and have grown exponentially since then.
Their Cockapoos can grow up to 20 to 25 pounds, display high social interaction and keep up with different creative outdoor and indoor activities. However, anyone interested in a puppy will have to wait for about seven to nine weeks. If you are looking for a family-friendly Cockapoo, Dutch Haven Dogs should be on your go-to list.
Dutch Haven Dogs Details
5. BarMore Puppies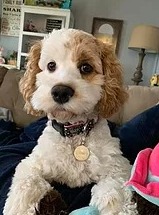 BarMore Puppies is an excellent destination for people looking to bring a lovely Cockapoo puppy into their home. The breeders located in New England pride themselves on raising healthy dogs. They have been breeding for more than thirty years and raised championship-caliber puppies. Barmore puppies are born at home, where constant attention is given to both the moms and young puppies. BarMore DNA tests all their male dogs and non-related females. Ophthalmologists and orthopedics also check them yearly to ensure they are healthy.
It's important to know that they do not submit their results to the OFA or CERF. They also do not allow visits for puppy selection until they have received their first immunization. Puppies are not allowed to visit homes to avoid exposure to harmful germs that could be taken back to their environment. You can see the puppies after immunizations are complete on 48-hour advance notice. This immunization helps boost the immune system of the puppies to prevent them from getting sick. Their puppies cost an average of $1,750, and they have a very long waiting list because their breeding is limited through the year.
BarMore puppies keep their puppy's price constant regardless of season, color, or gender. They also offer adoption options for the older cockapoos after background checks on the adopting families. Delivery is available to residents of New Jersey, Rhode Island, Massachusetts, New Hampshire, and those willing to meet up in nearby states. If you do not live nearby, flight arrangements can be made with an air nanny to take care of the puppy. Any other information needed is available on their website.
BarMore Puppies Details
6. Mainly Puppies Plus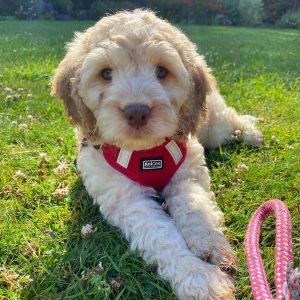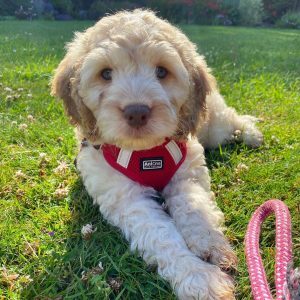 Mainly Puppies is located at 280-park Street in South Paris, Maine. They are a family-owned business that has been in the dog breeding business since 1986. Their store is open on weekdays and open to selling directly to the public. They focus on mixed breeds but also offer a few purebred puppies. If you need more information, you can obtain it from their Facebook page. You can also mail them for any required information.
Mainly Puppies Plus Details
7. Willow Farm
Carolyn and Tom Tourville own a Willow farm located in N. Springfield, Vermont. Conveniently located in south-central Vermont, they are close to ski areas and vacation hideaways. They breed, provide excellent grooming and boarding experience for your cockapoos. Willow Farm boasts of a fantastic array of trained staff. Their boarding kennel boasts a massive, immaculate indoor area for their dogs and guest dogs. Their large accommodation space is enough for any size of the dog and has room for their exercise. It is important to note that a willow farm is more of a grooming and boarding house than a breeding farm.
Willow Farm Details
8. Cockapoo Puppy Smiles
Last on the list of the best Cockapoo breeders in New England is "Cockapoo Puppy Smiles." Cockapoo puppy Smiles is not a retail pet store and does not have a store location. Instead, they offer gorgeous micro cute Cockapoos for sale, including puppies of special breeds. Cockapoo puppy smiles specialize in baby doll and bear-faced puppies with attractive faces, beautiful eyes, and lovely white coats. They pride themselves in raising quality first-generation Cockapoo puppies in quality environments.  All their puppies are duly registered and are of excellent temperament and healthy bloodline.
Cockapoo Puppy Smiles Details
Conclusion For The "Best Cockapoo Breeders in New England"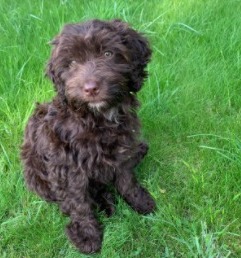 The low-shedding nature of Cockapoos makes them excellent for people with pet allergies. It is a famous companion dog with a super joyful personality. However, it is advisable to go through certified and listed breeders. This list of reputable breeders we provided will help in guiding your choice.
For more Cockapoo guides from WeLoveDoodles, you can check out:
Learn more about this adorable hypoallergenic breed by watching "Why Get a Cockapoo" from Dog World down below:
Garrett loves animals and is a huge advocate for all Doodle dog breeds. He owns his own Goldendoodle named Kona. In addition, he volunteers at the Humane Society of Silicon Valley, where he fosters dogs and helps animals. Garrett enjoys writing about Doodles and believes that dogs can teach humans more about how to live than humans can teach a dog.
Why Trust We Love Doodles?
At We Love Doodles, we're a team of writers, veterinarians, and puppy trainers that love dogs. Our team of qualified experts researches and provides reliable information on a wide range of dog topics. Our reviews are based on customer feedback, hands-on testing, and in-depth analysis. We are fully transparent and honest to our community of dog owners and future owners.