What exactly does a Poodle with dreads look like? Have you asked yourself, "can Poodles have dreadlocks?" Well, the answer depends on the breed of the dog. Breeds with hair instead of fur—like Poodles—can have dreadlocks!
Poodles' thick, lustrous curls look great no matter how you style them. However, Poodles with dreads are the latest trend for this beautiful and fashionable canine. Pure breeds walk the streets of Paris and Beverly Hills sporting this trendy hairdo.
However, you should know that not every Poodle can have dreads. The dog's hair must be of a particular texture to achieve dreads. If your puppy's hair has the right consistency, you can start prepping them for dreadlocks in time for the fall fashion season!
Before scrolling down to learn more about Poodle with dreads, you can check out these other Poodle guides created by our team from We Love Doodles: Important Facts About The Moyen Poodle and Black Toy Poodle Guide.
What is the Difference Between a Dog's Hair or Fur?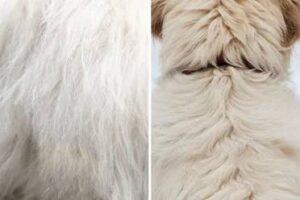 There is little difference between the chemical composition of hair and fur. Both of them are just keratin. The difference between what we think of as hair and fur is that fur is denser and shorter. It falls out and grows thicker during the winter months. You may have heard that Poodles do not shed because they have hair instead of fur.
This claim is partly true. Poodles do not shed and grow new coats; however, their hair can fall like a human's hair. Some people may not notice because when a Poodle's curly hair falls out, it often gets trapped in other hair. A female may lose hair when in heat. It is not uncommon for a female to lose hair after having puppies.
Considering this before dreading a female dog's coat would be best. Most people dread a Poodle's hair because they will be showing the dog. A female will go into heat twice a year, so a dreaded hairstyle might not be ideal for a female Poodle. Also, remember that spaying a show dog will disqualify them from competing in purebred shows.
What Type of Hair is Required to Create a Poodle's Dreadlocks?
Poodle hair is not uniform. Each dog has a different hair texture, even within the same breed. A Poodle with hair that is prone to matting can be dreaded.
How Do You Tell if Your Poodle's Hair is Prone to Matting?
If you don't comb or brush hair properly, it will form into mats. This fact is true with human hair and dog hair. To see if your Poodle's hair is prone to matting, do not brush their hair for about a week. Feel the hair every day to see when it begins forming into mats.
Other Factors For Poodle with Dreads
In the grooming industry, dog dreadlocks are called cords. When styling a dog's hair into dreadlocks, you must form the cords perfectly, or you will damage the skin with Poodle dreads. In addition, cording is only for adult dogs. A puppy's hair is different than an adult dog's; it is much softer and more delicate than an adult's hair, so cording will not be possible.
Cording a dog's hair is extremely difficult. However, if you can master the skill or pay someone to do it for you, your Poodle's hair will look magnificent. If you show your dog, cording will give them an edge over the competition in the ring.
Poodle Related Guides: Corded Poodle Information, Facts, and Images.
How to Properly Give Your Poodle Dreadlocks
Once you are sure that your dog's hair is prone to matting, leave it without brushing for a couple of weeks so that it forms those mats. Then, you will begin to separate the matted hair into actual dreads. Take a small section of hair into each hand and pull the sections in opposite directions.
Do this with each section over throughout the coat. It is beneficial to have a smaller Poodle because the process takes a long time and can be rather tedious. The size of the sections is up to you, but most groomers will tell you they should be either ½ an inch or ¼ of an inch.
You can use a comb if the mats are very thick. If the mats cannot be separated, a groomer can separate them with scissors. It is not a good idea for a person who is not trained in grooming to use scissors on any dog.
Poodle Product Recommendations: Best Dog Clippers For a Poodle.
Daily Poodle Care
If you have a Poodle, you know that caring for their hair is difficult. You must brush their hair often and take them to the groomer regularly. Dreading a dog's hair is even more time-consuming. It would help if you separated the cords several times a week. You must keep the dog's hair extremely clean for proper dreadlocks and never try to separate wet hair.
The hair must be completely dry before you divide it into dreads. If you do it when the hair is wet, you are likely to mess up the symmetry of this complicated style. It would be best to get every hair wet when you bathe a Poodle with dreadlocks. Bathing can be highly challenging because the hair is matted together.
It can take a long time to bathe a dog with dreadlocks properly. For this reason, it's best to have a professional groomer take care of the dreaded hair. They will have the time, skills, and patience to wash dreads thoroughly.
Dreadlocks for dogs not cleaned, dried, and separated properly can grow mold and mildew. A Poodle's skin is especially vulnerable to dermatitis and allergies. These problems can be painful for a dog and expensive for you. So, use a blower to ensure that you have adequately dried all of the hair.
Related: Best Poodle Insurances.
Problems With Dreading a Poodle's Hair
Skin damage is a major problem that can result from matted hair. Poodles often have allergies that other dogs do not. A dog will get a skin rash when they are allergic to something. Their skin may become scaly, and their hair may fall out. If you notice that your dog is licking their paws and rubbing its face, it may have allergies.
They may also get repeated ear infections. A veterinarian will often recommend a special diet for a Poodle with allergies. Sometimes, a vet may recommend flaxseed oil or other dietary supplements to help control those allergies. It can be hard to keep a Poodle's hair clean when it is dreaded.
It's very important to use hypoallergenic shampoo when you wash your dog. Regular baths and brushing are essentials to get rid of potential allergens. Some Poodles will develop a skin condition called sebaceous adenitis. This condition is an immune-mediated dermatosis that causes the skin to crust and scale. It can cause alopecia in dogs.
If your dog has this condition, dreadlocks would be very bad. Before you dread your dog's hair, you should ensure they are free of allergies and skin conditions. Ask your veterinarian if dreading your dog's coat is safe.
Conclusion For "Poodle With Dreads: How Does That Work"
Poodles are among the most popular dogs in the world. Their superior athletic ability and intelligence make them the perfect working dog. Their stylable hair and proportions make them fantastic show dogs.
Their beauty and temperament make them wonderful companions. A Poodle with dreaded hair will stand out in a crowd. It is a bold and fashion-forward look. They will turn heads and score high at a show if you have the time and money to get your baby this fabulous style.
If you find this Poodle with dreads guide informative and helpful, you can check out these other Poodle articles from our team at We Love Doodles:
You can learn more about dreading your Poodle in the future by watching "Intro to Cording a Standard Poodle" down below: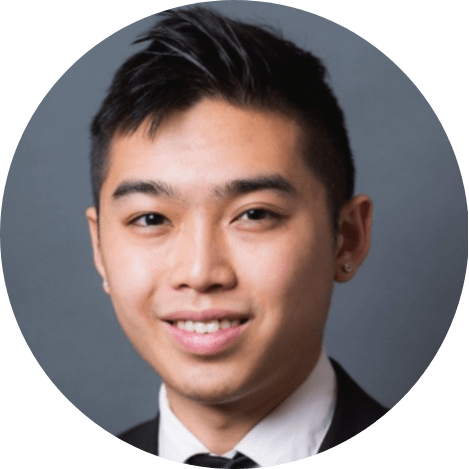 Andy is a full-time animal rescuer and owner of a toy doodle. When he's not saving dogs, Andy is one of our core writers and editors. He has been writing about dogs for over a decade. Andy joined our team because he believes that words are powerful tools that can change a dog's life for the better.
Why Trust We Love Doodles?
At We Love Doodles, we're a team of writers, veterinarians, and puppy trainers that love dogs. Our team of qualified experts researches and provides reliable information on a wide range of dog topics. Our reviews are based on customer feedback, hands-on testing, and in-depth analysis. We are fully transparent and honest to our community of dog owners and future owners.