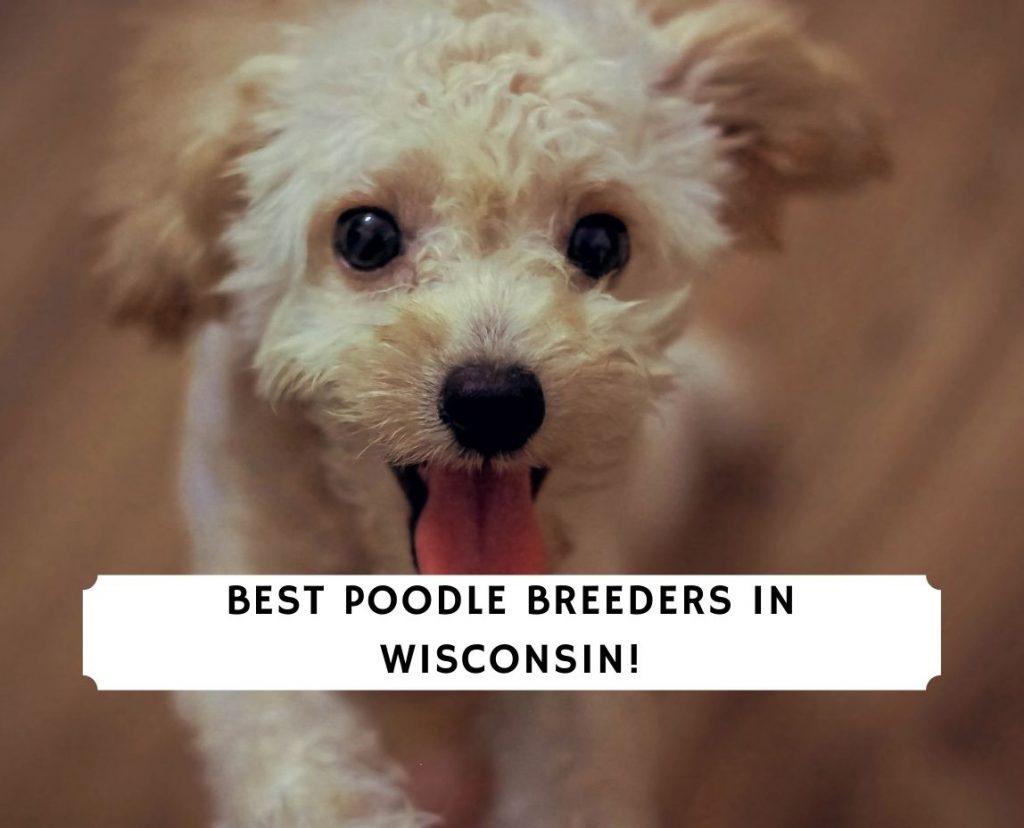 If you're looking for the best Poodle breeders in Wisconsin, then you know that they are one of the top choices for dog breeds. People love Poodles for many different reasons. Poodles have one of the highest IQs for dogs, and they are considered nonshedding and hypoallergenic. Some people believe the dog comes from France, while others believe it originated as a water dog in Germany.
Originally, Poodles were used as hunting dogs, and their job was to retrieve ducks and other animals. Since then, they have become one of the most popular dog breeds in the world. You'll find tons of Poodle puppies for sale in Wisconsin, but it's important to buy from a reputable breeder if you want a healthy and long-living dog.
Other articles you might like: Cockapoo Breeders in Wisconsin and Bernedoodle Breeders in Wisconsin.
Poodle Puppies For Sale in Wisconsin
If you feel like a Poodle is the right dog for you, there are many reputable places to purchase Poodles in Wisconsin. We ask that you don't support puppy mills or backyard breeders that aren't health testing or socializing their puppies. It's important to make sure your dog is free of hereditary diseases before making a purchase. Here's your list of the best Poodle breeders in Wisconsin:
1. Oak Hill Farm Standard Poodles
First on the list of Poodle breeders in Wisconsin is Oak Hill Farm Standard Poodles. Oak Hill Farm Standard Poodles raises the Poodles on a 40-acre farm. All of the dogs are American Kennel Club registered, and Poodles purchased from this breeder include a health guarantee. The pups are kept in a comfortable kennel with air conditioning and heating.
Their Poodle puppies in Wisconsin also listen to music 24/7 since the breeder believes it is essential for them to hear human voices. The dogs are fed once a day and socialized with the owner. The Poodle breeder will also help you even after you purchase your puppy. There is no information listed for the dogs' pricing or availability or whenever the next litter will be available. You must reach out to the breeder for this information.
Oak Hill Farm Standard Poodles Details
2. Araeahs Red Standard Poodles
Araeahs Red Standard Poodles specializes in breeding red standard Poodles. This breeder is located in rural Wisconsin. Araeahs Poodles are all AKC and UKC registered. You must complete an application before the breeder accepts payment. You can visit the breeder's website to see the previous dogs bred and what is available for the future. Contact the breeder for pricing and available Poodle puppies.
Araeahs Red Standard Poodles Details
3. Gladystar Poodles
Gladystar Poodles has several Poodles available that they breed. According to the website, they are planning several litters. The owner of Gladystar Poodles has taken several courses according to the website and should assist in all questions related to the dogs that they breed. Contact the Poodle breeder for adoption fees and availability.
They primarily breed standard Poodle sizes in Wisconsin. For what is worth, this is one of the oldest Poodle breeders in Wisconsin on our list since they started breeding back in the early 2000s. They have a unique story on their website and are happy to answer any of your questions.
Gladystar Poodles Details
4. Belchak Standard Poodle AKC Breeder
Belchark Standard Poodle AKC Breeder specializes in solid colors, silver, and white parti Poodles puppies. This breeder has many planned litters. The dogs are health tested before being bred and come with a two-year health guarantee. In general, it's good to purchase from a Poodle breeder with a health guarantee because they believe in the longevity of their puppies.
Belchak Standard Poodle AKC Breeder is located on 47 acres in north-central Wisconsin. If you find any of the puppies at this breeder of interest, you must fill out their puppy questionnaire. You are also required to pay a $100 non-refundable deposit. You will only get the deposit back if you do not qualify. The price of one of their Poodle puppies for sale in Wisconsin is $2,000.
Belchak Standard Poodle AKC Breeder Details
5. Puddle Jumper Puppies
Puddle Jumper Puppies are sold with limited AKC breeding. Puddle Jumper Poodles have a $200 non-refundable deposit. The pricing for Puddle Jumper Puppies standard puppies begins at $1,500. This breeder does not sell to puppy mills, traders, or puppy dealers. You must complete an application to be considered. Other information can be found on the breeder's website.
Puddle Jumper Puppies Details
6. Berne & Poodle Wisconsin
Last on the list of Poodle breeders in Wisconsin is Berne & Poodle. The breeder is sold out for March 2021 but will have another litter coming up in the second quarter of 2021. You must complete an application with a $200 dollar refundable deposit. The breeder will then review your application and call you whenever it is your turn to pick which pup you would like!
The Poodle puppy's pricing is on the website but is also as follows: $2,600 for tricolor, $2,100 for bi-color, and one-color cost $1,600. Their Poodle puppies in Wisconsin all receive regular vaccines and are guaranteed healthy. The dog is used to eating twice a day from this breeder, but of course, you can switch over to your schedule.
Berne & Poodle Details
More Information About Poodle Puppies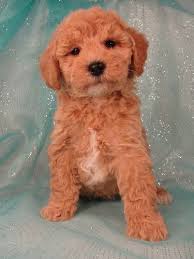 Poodles were recognized back in 1887 by the American Kennel Club. Poodle puppies remained in the number one spot for over 20 years, and it is no surprise why many people love this breed of dog! They come in many shapes and designer dogs such as Labradoodle, Goldendoodle, Maltipoo, and many others! Additionally, Poodle's gained popularity in the Westminster and World Show Dog shows.
Poodle puppies in Wisconsin come in three sizes. It is crucial to pick the size that best fits your lifestyle and housing accommodations. The size of original, pure Poodles is standard, mini, and toy. Standard size Poodles might be the ones that you encounter the most often.  Standard Poodles stand at about 15 inches in height or more significant. Female standard Poodles weigh 45-60 pounds and males about 45-75 pounds. 
Miniature Poodle puppies usually are about 14-15 inches in height but can be taller and weigh 12-20 pounds. Toy Poodles are sometimes offered as teacup Poodles, weigh 6-9 pounds, and are 9-11 inches in height. All three-sized Poodles have around the same temperament, but this can vary by your dog's personality.  Each dog is  different, but the basic temperament of the breed is as follows:
Poodles are typically vigilant dogs. This means that the dog will be very aware and let you know if there is a stranger around or in your house! They love to protect their territory and can sometimes be territorial. Additionally, Poodles are also very active dogs and they pick up on tricks very quickly. As one of the most intelligent breeds of dogs, Poodle puppies are also house-trained quickly too.
Since Poodle puppies are active, you must make sure that you have the proper amount of time to dedicate to playing with your puppy. If you do not take them out or play with them enough, they can become counterproductive and destructive around your home.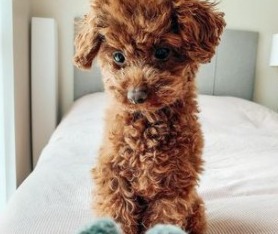 The moderate temperament of the Poodle is not the only reason that many people are attracted to them. Poodles are hypoallergenic dogs – only a handful of dog breeds are hypoallergenic. This means that the breed does not shed or sheds very little. They have less fur dander that sticks to sofas and other surfaces, making them a great pet selection for people with pet allergens. Poodle hair is hair, not fur.
Poodle hair responds to hormonal changes just like how people do! Poodles come in all beautiful colors, but you might find these the most common: black, white, gray, silver and peach. One thing to consider whenever purchasing a Poodle puppy in Wisconsin is that they need to be groomed regularly. So, please keep that in mind when purchasing so you can set aside a special care budget!
Conclusion For Poodle Breeders in Wisconsin
These are just a few reputable breeders available in the Wisconsin area. There are several things that you want to keep in mind before purchasing a pup from a breeder. You will first want to meet the breeder. This can be difficult with the COVID-19 pandemic going on. If possible, meet the breeder at the kennel or the home that the dogs will be raised at.
This will allow you to get a good feel on if the breeder treats the animal right if it is raised in unsanitary conditions. Meeting the breeder also allows you to check out to see if they are legitimate. Ask the breeder several questions about the dog breed, how long they have been breeding, the dog's health, temperament, etc. If your dog breeder is good, they will know all of these things.
Another thing you will want to do is check out the dog's health forms. You want to know what type of health issues might arise with your puppy later on. Meeting the dog's parents at the time will be beneficial as well. You can see what the dog might look like when it is grown up! Adopting a puppy is a long-term commitment, so make sure that this is what you want by doing your research to see what is right for you! We hope this list of Poodle breeders in Wisconsin will help you bring home a beloved companion!
If traveling to these Poodle breeders in Wisconsin is too far, we have recommendations from other states for you:
To learn more about the Poodle dog breed, watch "Dogs 101 – Poodle" from Animal Planet down below:
Garrett loves animals and is a huge advocate for all Doodle dog breeds. He owns his own Goldendoodle named Kona. In addition, he volunteers at the Humane Society of Silicon Valley, where he fosters dogs and helps animals. Garrett enjoys writing about Doodles and believes that dogs can teach humans more about how to live than humans can teach a dog.
Why Trust We Love Doodles?
At We Love Doodles, we're a team of writers, veterinarians, and puppy trainers that love dogs. Our team of qualified experts researches and provides reliable information on a wide range of dog topics. Our reviews are based on customer feedback, hands-on testing, and in-depth analysis. We are fully transparent and honest to our community of dog owners and future owners.