If you're searching for Maltipoo breeders in South Carolina, then you've come to the right place. Designer dog breeds, like the Maltipoo, are gaining in popularity. They combine two popular breeds to get the best qualities of each.
Unfortunately, many people have taken advantage of booming popularity, and puppy mills are overbreeding, leading to many unhealthy puppies. For this reason, finding a reputable breeder can make all the difference.
A reputable breeder strives to get the best of their breeds to avoid genetic or congenital health complications and risks. In addition, a good breeder will provide valuable information to help you as your puppy grows.
Here we have created a guide highlighting the breed and sharing some of the top Maltipoo breeders in South Carolina and the surrounding areas.
Before scrolling down this list of Maltipoo breeders in South Carolina, check out these recommendations: Best Cavapoo Breeders in South Carolina and Best Goldendoodle Breeders in South Carolina.
A Quality Maltipoo Breeder in South Carolina Makes a Difference
When you are looking to add a Maltipoo to your family, choosing the right breeder is essential. Not only can you rest assured that you will be getting a healthy puppy, but you can also feel confident that you are meeting an expert with the breed and someone that will be a valuable resource to you as your puppy grows up.
When looking for a breeder, it is crucial that you feel comfortable with them and the puppies. Here are some things to consider when looking for the perfect breeder:
Meet with the

Breeder

: Meeting the

breeder

in person allows you to talk with them, ask any questions you may have, get to know them, and see how you connect. This is also a great time to meet the puppies (if current litters are available) and their parents and see where and how the puppies are raised.
Ask About Health History and Guarantees: All reputable

breeders

provide you with a health certificate and vaccination records. In addition, many

breeders

offer health guarantees against genetic and congenital conditions. When you meet the

breeder

, it is good to find out what is necessary for you to do, as many require an additional health check with your veterinarian within the first days you have the puppy.
Introducing the Maltipoo Dog Breed
Have you always wished that puppies would stay small and cute forever? Well, with a Maltipoo, your wish can come true. The Maltipoo is a designer dog breed that combines the small stature of Maltese with a toy or miniature Poodle.
These puppies have a small stature, rounded head, and adorable floppy ears, and they stay small and puppy-like forever. Because the two breeds have different hair types, you can end up with a puppy that has curly, wavy, or scruffy hair in black, blue, brown, cream, grey, silver, white, or red colors.
And, because they mix with Poodle, they are considered hypoallergenic and do not typically shed. The size of your Maltipoo will depend on whether they were bred with a toy or miniature Poodle. The height ranges between 8 and 14 inches, and they can weigh between 5 and 20 pounds.
Maltipoo Mentions: Maltipoo Pros and Cons – Should You Get This Breed?
Maltipoo Puppies For Sale in South Carolina
Finding the right Maltipoo breeder in South Carolina can make all the difference when looking for a happy little bundle of fur to add to the family.
While you may be able to find Maltipoos in your local newspaper or pet store, these puppies come from puppy mills, where animals are overbred, and health issues are common.
A reputable breeder puts their dogs first, and most will provide a health guarantee. In addition, these breeders know and understand the breed and can offer you a wealth of information, and are someone you can turn to when you have questions.
Here we offer a list of Maltipoo breeders in South Carolina and the surrounding states to help you with your puppy search.
Maltipoo Product Recommendations: Best Dog Food For a Maltipoo and Best Dog Purse.
1. PuppySpot's Maltipoo For South Carolina
While there are a few Maltipoo breeders in the South Carolina area, not everyone can find their perfect puppy through one of those breeders. But there is good news.
You don't have to travel the country looking for the perfect Maltipoo breeder. Instead, PuppySpot brings them right into your home. PuppySpot is an online breeder marketplace where screened breeders list available puppies for you to search.
Once you find the perfect puppy, their team of travel professionals will work with you to arrange transportation and have your little bundle of fur delivered right to your door. All PuppySpot puppies come with a 10-year health guarantee, and you can rest assured they are coming from a loving, quality breeder.
PuppySpot Details
2. Crockett Doodles' Maltipoos for South Carolina
Crockett Doodles, owned by Dr. Nathan Crocket, began with Goldendoodles after Nathan and his wife Abigal had difficulty finding their first puppy.
They wanted to become a small home breeder where the dogs were family members, and the puppies were raised in a home environment. However, they soon learned many others were looking for the same.
In time, they also learned that many people were looking for various other Poodle hybrid dogs. So, they reached out to friends and created a network of breeders to home-raised litters of Goldendoodles, Labradoodles, Aussiedoodles, Bernedoodles, Springerdoodles, Sheepadoodles, Newfiedoodles, Saint Berdoodles, Irishdoodles, Maltipoos, and more.
Each family can devote time to raising litter in a home environment, and they all work together in a network. Their program allows you to deposit down on a puppy that can transfer to a different breed and litter within the network.
They are one of the few breeders that offer a fully refundable deposit, as they believe that you should find a puppy that fits your family, and they understand that sometimes that means their litter may not match your family.
In addition, they offer a two-year health guarantee standard and bump it to a three-year health guarantee when you follow their feeding recommendations.
Crockett Doodles Details
3. Hiltons Poodles Plus
Hiltons Poodles Plus is a small breeder located in Monroe, North Carolina, breeds Poodles and Maltipoos. While Barbara's website is not updated often, she runs a Facebook page that regularly posts videos as she wants her puppy parents to see their puppies grow up from birth to adoption.
All puppies are raised in the home, and she works with the puppies starting at birth. She plays with their feet and touches them with a clipper, making them comfortable with the sounds and scent, so grooming is easier down the road. All puppies are socialized well and ready for their new home.
Hiltons Poodles Plus Details
4. Palm View Pups
Last on the list of the best Maltipoo breeders in South Carolina is "Palm View Pups." Palm View Pups is a small home breeder located in Wilmington, North Carolina, specializing in Maltipoos and Goldendoodles that are low to non-shedding.
Their main objective is to raise beautiful, healthy, and well-tempered family puppies in a home environment where they are loved from day one.
All their puppies come with a 2-year genetic health guarantee, and they promote their lifetime support, where they are there to answer any of your questions or concerns during the life of your puppy.
Pricing for their puppies starts at $2,000, with a $300 deposit required to hold a puppy. All puppies are vet checked and receive their first shots, age-appropriate worming, and a microchip.
Palm View Pups Details
Conclusion For The "Best Maltipoo Breeders in South Carolina"
Maltipoos are wonderful dogs to raise. Most Maltipoos have hypoallergenic coats, which means this dog breed is almost perfect for anyone with sensitive allergies.
Remember – always do your research on a Maltipoo breeder to ensure that you're not dealing with any puppy mills in South Carolina. Our team at We Love Doodles wishes you the best on your journey for a Maltipoo companion.
For Maltipoo guides from We Love Doodles, you can check out:
Learn more about the Maltipoo by watching "Maltipoo – Top 10 Facts" down below: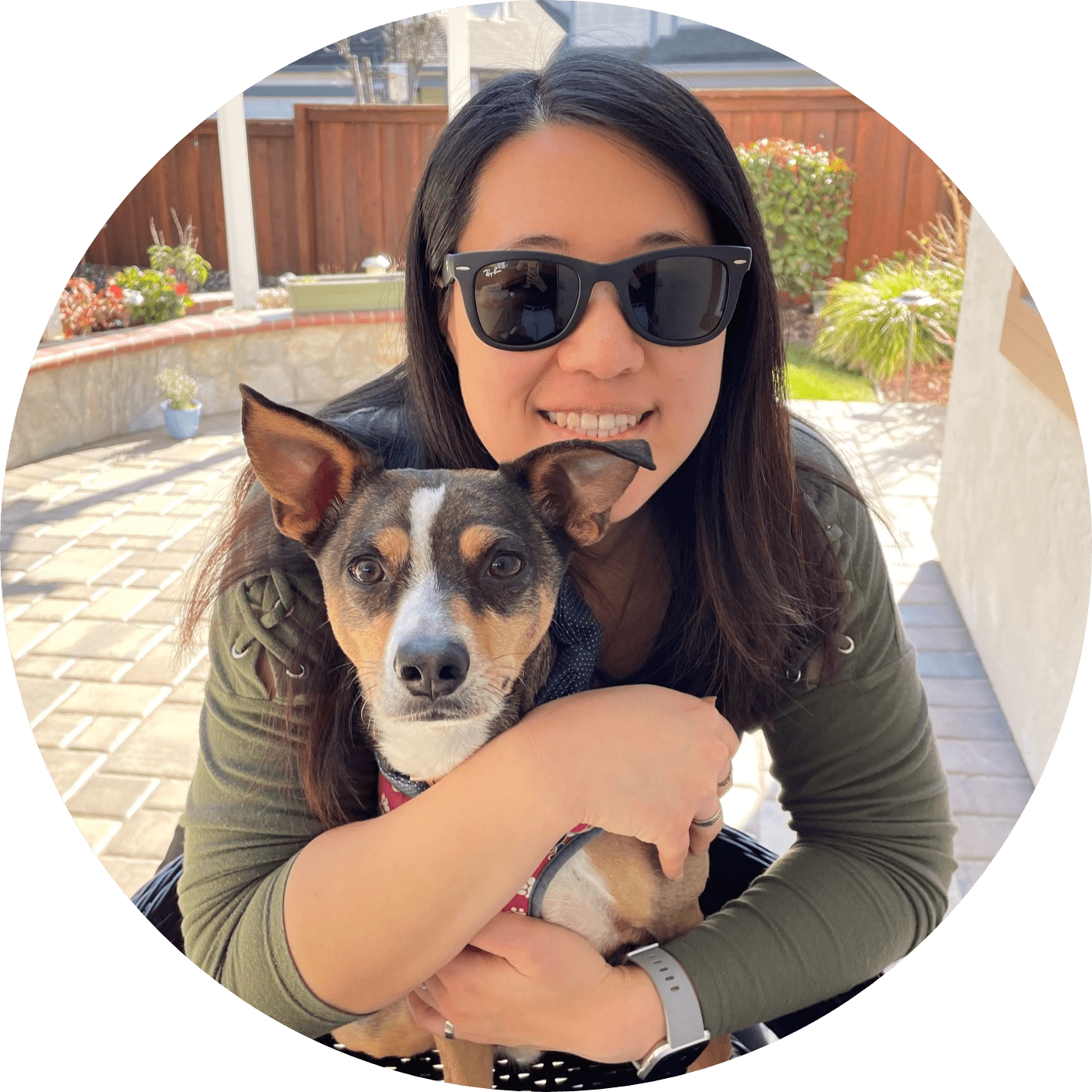 Dr. Sabrina Kong graduated from the Royal Veterinary College in England in 2016 and has been working at a small animal clinic in Northern California since then. She grew up in the Bay Area and got her bachelor's degree from Cal Poly San Luis Obispo. She also became a Certified Canine Rehabilitation Practitioner through a program at the University of Tennessee.
When she isn't in the clinic taking care of her four-legged patients, she enjoys traveling and trying new foods with her friends and her three-legged dog, Apollo. She adopted Apollo from her clinic when he was a puppy with numerous health issues. Dr. Kong truly cares about taking care of animals.